G-Shock Launches Revolutionary Retro-Inspired GA-2100 Carbon Watch In Singapore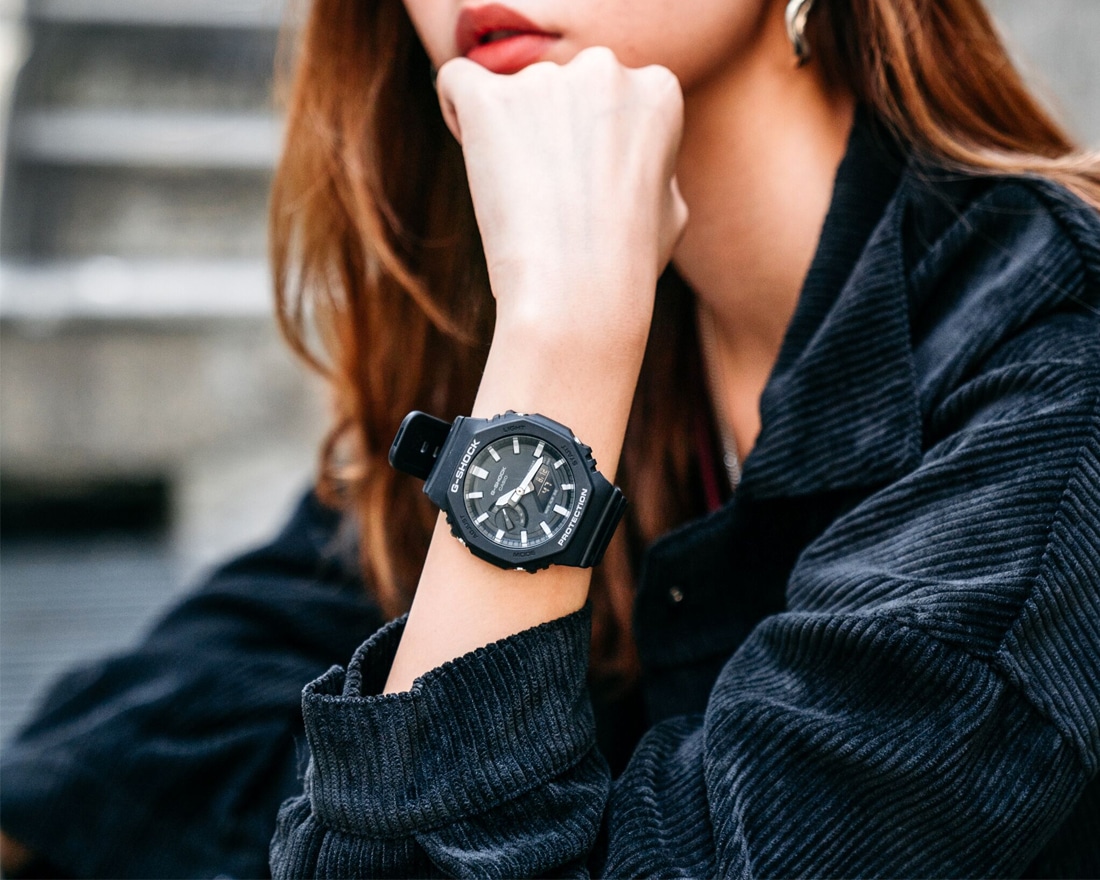 PUBLISHED September 19th, 2019 06:00 am | UPDATED May 18th, 2020 04:43 pm
The G-Shock watch was an essential item back in school for many of us. We'd repeatedly toss it on the table, bang it around during basketball practice, and drop it from the second floor just to find it unscathed. Its origin story though, was always something of a mystery, until we heard the spiel straight from Kikuo Ibe, the father of the G-Shock, at an exclusive by-invite only event in Singapore last month.
For an internationally-recognised family of watches, its beginnings are a lot more humble than expected. Ibe, who accidentally dropped a pocket watch gifted to him by his father set out with his engineering team at Casio to develop an unbreakable watch, eventually launching the first G-Shock model, the DW-5000C in 1983. The original watches were produced with a high-strength resin material, though it was never as tough as the steel cases that the brand started releasing in the late 1990s.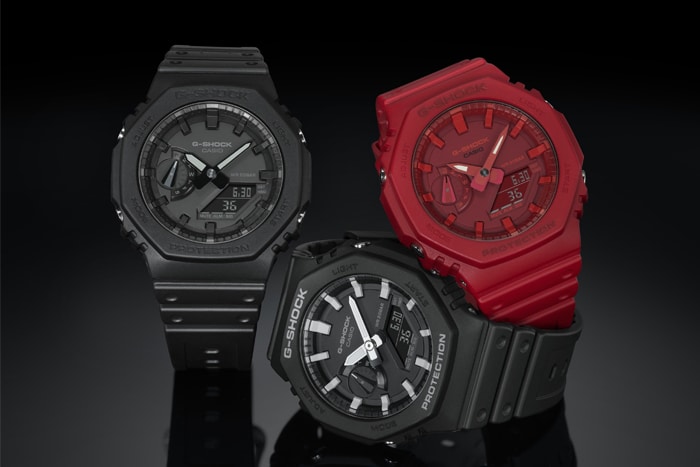 The Singapore event in August saw key opinion leaders and guests gathered at an 'Underground Fight Club' in Suntec Convention Centre, which served as the launchpad for the game changing GA-2100, one of the thinnest yet toughest watches in the G-Shock family. The new model is part of a new buildout of cases made with carbon fibre, billed as the Carbon Core Guard and the "third level of toughness" for the brand, combining the lightness of resin with the strength of metal for revolutionary shock resistance.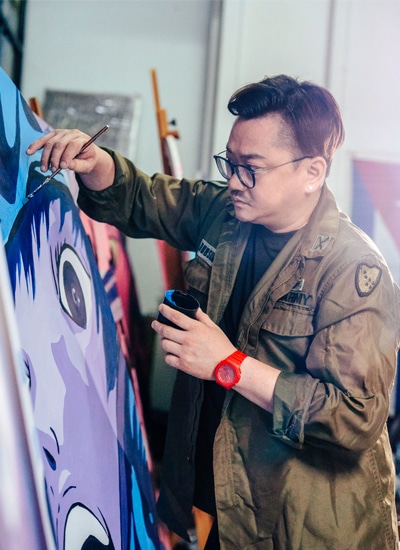 The analogue-digital watch inherits the same octagon shape as the original DW-5000C, and is the thinnest among G-Shock combinational models at a mere 11.8mm thin. Carbon fibre is integrated into the case's interior while the exterior design capitalises on the material's toughness and lightness. The watch is visible in the dark thanks to the auto LED light that illuminates the dial and display, and the hands can be shifted intentionally for easy viewing of display info.
Other features include 200-meter water resistance, world time across 31 time zones and 48 cities, perpetual calendar, countdown timer, and five daily alarms. At the moment, the GA-2100 is one of five models utilising the Carbon Core Guard technology, though we expect to see more of this high-tech material in G-Shock's offerings soon enough.
G-Shock has also enlisted Singaporean jeweller Hanya Seah to create a customised "Game Changer" necklace, inscribed with Kikuo Ibe's signature at the back, for an exclusive bundle set. Limited to only 200 pieces, each set of the G-SHOCK GA-2100 and the limited-edition "Game Changer" necklace is retailing at S$209 onwards at all G-Shock boutiques in Singapore, except IMM.
Shop the G-Shock GA-2100 online at S$169.