Going mad for MAAD: Introducing Dottinghill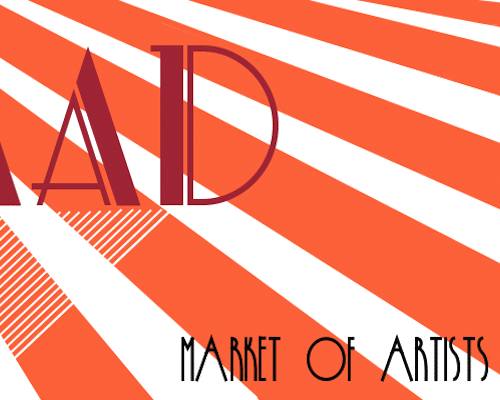 PUBLISHED April 3rd, 2013 06:58 am | UPDATED May 9th, 2018 03:13 am
With MAAD, a mere two days away, it's time for our next installment of 'look at all the one-of-a-kind, supremely cool stuff you can get if you step out of the mass-produced samey-samey mall shops and check out the unique, funky and totally fresh MAAD market!'
Not been yet? tsk tsk! MAAD is the Market of Artists And Designers, a monthly Friday night hot pot of local creativity and imagination at the red dot design museum. It is full to the brim with original artwork, design and craft, quite possibly some of the cutest stationary you've ever seen, fashion, jewellery, varying snacks.. all delicious and homemade; with live art thanks to Portraits after Dark, and a soundtrack of live performances by local bands and DJs.
This month, our top pick of MAAD residents and cool folk is Dottinghill. If you've ever considered getting a tattoo, but are too scared, too fickle, too changeable, or just not into pain…Dottinghill has got you covered. Think of it as a little piece of art on your body, with all the benefits of a tattoo – instant cool, awesome fashion accessory, perhaps even an homage to the one you love, but none of the drawbacks…ouch!
Dottinghill is the creation of Mike and Tam, a husband and wife team who decided that turning 30 meant that it was time to do something entrepreneurial, creative and liberating. Their thinking was that temporary tattoos are neglected 'as a fabulous medium for designers to express themselves', and they wanted to push the boundaries of what traditionally defines a temporary tattoo design to make it appealing to everyone.
Judging from the large crowd that gathers around, and the steady stream of people wandering away admiring their new adornments, they've obviously hit on something! Prices range from $4-$7 for each design, the illustrations are fab and they're water-based so easily applied and just as easily removed. However, what you see at MAAD is only half the picture.
Dottinghill is an online design community as well as a store, and the designs are not only from their resident designers but also contributed by just about anyone who has a creative streak and artistic flair. Seen something you like out and about in the wide world…they can make it into a tattoo. Have a cool doodle on your mind that won't go away…they can make it into a tattoo. Want your cat's face on your forehead…they can make it into a tattoo, but seriously guys..don't do that, mmmkay?
Anyone can be a Dottinghill Creative or Spotter and yes, that includes you! Submit your designs, they get scored by the Dottinghill community and the most popular become potential candidates to be printed and put on sale for the whole Dottinghill community to enjoy. How cool?!
We're loving these Dottinghill folks! Their designs are awesome and there is something for every taste; cute, dainty, ladylike, bold, colourful and striking. But also because they have created a community and are totally embracing and nurturing creative minds, sharing their concept to benefit everyone. It represents all that we love about MAAD and so, Dottinghill we salute you!
City Nomads tattoo anyone? hmm now there's an idea…
The Analog Girl and The Pinholes are performing at this week's MAAD
MAAD Pyjamas, Friday 1st March, 5pm – midnight at red dot design museum, 28 Maxwell Road 069120 (alight at Tanjong Pagar MRT), free admission, for more information and updates see
here
.
For more information about Dottinghill see here
---
Written by Heh Zee