Holy Guacamole, I'm in Burrito heaven! Thanks Muchachos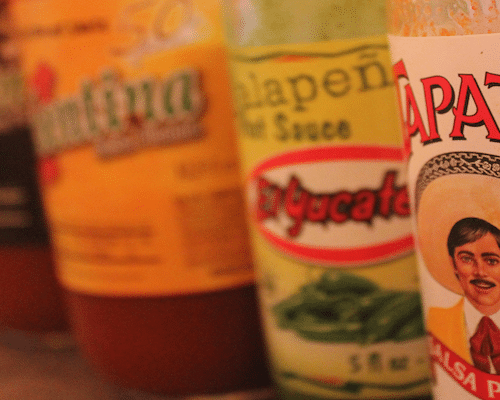 PUBLISHED July 24th, 2013 02:20 am | UPDATED April 14th, 2016 03:23 pm
The aptly named Muchachos has only been open for 2 weeks. And after my lunch visit there yesterday, I understand why there are already making some seirous waves….
Where to I begin? Muchachos is a simple enough concept, founded by local Jonathan Yang, who having spent most of his life in Southern California was a little upset that it seemed almost impossible to find a good burrito in Singapore. FYI, California is well-known for having the best burritos on the planet, there ain't any going back. So what did he decide to do, yup, open a little eatery that specialises in the yummy stuff. And it's conveniently found at 22 Keong Saik, so it's perfect grub before a boozy night out.
Without a doubt, Latino cuisine has been making something of an entrance in the past year or so in Singapore. We have Señor Taco, Lucha Loco, Sur Nuevo and a few others serving up some pretty tasty offerings, but when it comes to affordability…and burritos, Muchachos is King.
A burrito here is only $12…. Yea, $12. Twelve! Nett! And it's ma-hu-sive… I have a pretty healthy appetite and after one burrito, I was as stuffed as the burrito itself. Compare that to the $15 tiny (albeit delicious) tacos at Lucha Loco.
So let's run you through it… you start by choosing your 'protein'…I decided on the pollo asado (grilled chicked) but there is also beef, pork, lamb, and some veggie options too….
Add in the rice and beans… At this point, your burrito should look something like this….
Then comes the salad…a bit of lettuce, tomato etc etc…
And then, the really good stuff, a selection of salsas (salsa verde, pico de gallo, pineapple salsa), sour cream, fresh guacamole made from Californian Haas Avocado…and some melted cheese…. At this point, your burrito should look something like this….
To gauge the size of this bad boy, just look at the Chef's hands making it to compare… This beast is around 8″+ of pure burrito magic.
And of course, once wrapped up and ready to munch, there is a super selection of hot sauces to add…. Hallelujah! My person fave was the Valentina extra hot which gave a fiery kick with a smooth tomato twist. Of course, the El Yucatan Habanero is also an option if you're a real spice devil.
Et voila…. Pure Burrito heaven.
Muchachos has only been open two weeks, and if you haven't been, you had better get your butt down there before the crowd starts spilling onto the street.
This is a serious gem of a place… Food is excellent quality and delicious, and the prices are frankly unbeatable.
---
Written by the City Nomad