Hops and Crafts: A Round-up On Local Beer Breweries In Singapore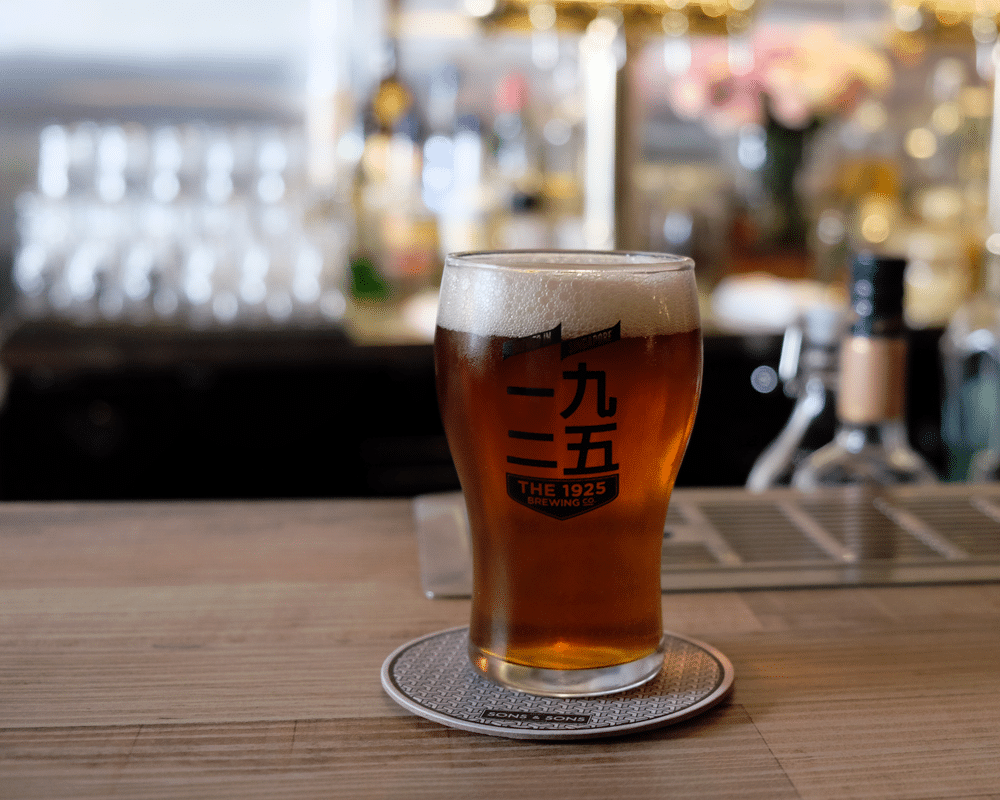 PUBLISHED November 5th, 2018 07:00 am | UPDATED May 18th, 2020 06:55 pm
The local craft beer scene has really picked up in the last couple of years, giving rise to not just cocktail bars but a number of breweries looking to establish a Singaporean craft beer identity. As such, it's a glorious time to be a craft beer enthusiast, with an ever-increasing variety of experimental brews to can get your hands on. We take a look at the best breweries around the island and what they are brewing up now.
Brewerkz
The O.G. when it comes to local breweries, they've come a long way now with four outlets in Singapore – even expanding overseas with two more in Indonesia. These guys serve up European-inspired brews (Oatmeal Stout, anyone?) that you can't go wrong with, along with seasonals like the Apricot Ale – fermented with an excessive amount of pickled, pureed apricots. Alongside an extensive menu that includes burgers, ribs, and pizza, come catch a wide variety of sporting events on broadcast.
See here for all locations and opening hours.
The 1925 Brewing Co.
Let's be honest, we're all more likely to try a craft beer if it's in a pretty bottle. The people behind The 1925 Brewing Co. nail the aesthetic side of things to perfection, with bottle designs for their Small Monster IPA and Blk 622 Dark Ale looking like they've been ripped straight out of a manga. Their brews make a lasting impression taste wise as well. The Yellow Van is one of our all-time favourites, hitting that sweet spot of hop and malt equilibrium.
The 1925 Brewing Co. is located at 261 Joo Chiat Rd, Singapore 427515, p. +65 6909 1425. Open Tue-Sun 4pm – 1am. Closed Mon.
RedDot Brewhouse
The brews at RedDot have quite a bit of flair, with their signature Monster Green Lager Beer looking like a potion from Harry Potter. Have a sip and you'll realise that the taste is actually pretty magical. The RedDot Lime Wheat Beer, Kölsch, and English Ale are among the other brews offered here as well. Priding itself as Singapore's first locally-owned, independent commercial microbrewery, having a drink  next to RedDot's impressive hunk of brewing equipment isn't just patriotism – it never disappoints.
See here for all locations and opening hours.
Brewlander & Co.
A quickly rising star in the local craft scene, the beers at Brewlander are going places … fast. Singapore's first 'gypsy' brewery (which means that they tag onto other breweries' facilities instead of using their own) currently offers up four brews, including a Hope Summer Ale, Pride Saison, and Courage Double IPA. It's an almost impossible task to name a beer better than Brewlander's award-winning Love Wild IPA: hoppy-goodness personified.
See here for a list of stockists.
Innocence Brewing
The drive for the guys at Innocence Brewing is succinct: to make local craft beer accessible to everybody. They place great emphasis on brewing beer with the local palate in mind, while removing all the pretentiousness that craft beer can be prone to. If you're a fan of the hoppy stuff, their Insidious IPA is a top-notch option. They've also recently teamed up with Kranji Countryside, using locally-grown blue ginger to create the Kranji Kakis Ginger Beer – think your favourite ginger ale, but much boozier.
The Brewhouse is located at 171 Chin Swee Rd, Singapore 169877. Open Mon-Fri 8am – 10pm, Sat-Sun 10am – 5pm.
Rye & Pint Brewery
With an adorable grinning cat raising a pair of horns up high as its mascot, Rye & Pint brews up some rocking good crafts. Arguably the smallest and least known in this round-up at the moment, Rye & Pint certainly punch above their weight — putting out a variety of sublime pours from the Punchin' Rye Pale Ale to the easy-drinking Stargazin' Session IPA. They frequently put out really good seasonal brews as well. Make sure to keep an eye out for them.
See here for a list of stockists.
Little Island Brewing Company
Tucked in the corner of Changi Village, dining and drinking at the Little Island Brewing Company is an experience to savour. With a view of the sea and tantalising food options to boot, it's well worth a trip to the eastern end of the island. Try their SPA Singapore Pale Ale, an oak matured IPA with piney resin and raisin notes. We recommend heading down on Sundays, when they do a Sunday roast in the afternoon with Roast Angus Beef Rib Eye and Slow Cooked Welsh Lamb Saddle to pair you pint with.
Little Island Brewing Company is located at 6 Changi Village Rd, #01-01/02, Singapore 509907, p. +65 6543 9100. Open Mon-Thu 12pm – 11pm, Fri 12pm – 12am, Sat 11am – 12am, Sun 11am – 11pm.