Hotel Review: Luang Say Residence Brings Colonial Luxury To Luang Prabang, Laos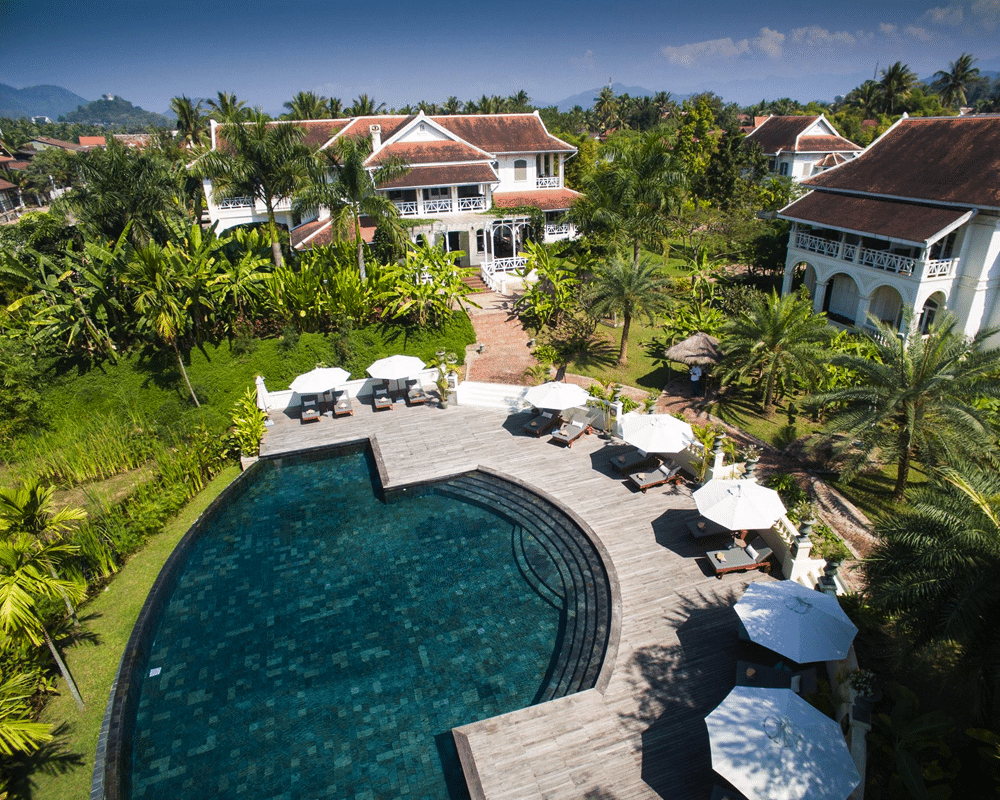 PUBLISHED February 6th, 2018 06:00 am | UPDATED March 26th, 2019 12:20 pm
Luang Prabang stands out from the rest of Laos for two things: it's unique religious heritage, and its adoption of French influences during the 19th- and 20th-century colonial era. And embracing the both of these characteristics is the charming Luang Say Residence, a glorious colonial-style boutique hotel situated on the outskirts of town.
A proud member of the Small Luxury Hotels of the World and winner of Boutique Hotel Awards 2015, this five-star property is set on a generous 14,000 square meter of land amidst lush tropical gardens, boasting luxuriously appointed suites furnished with, yes, colonial-style architecture. It may seem like a cliché concept, but in a place like this, Luang Say Residence works. This is where timeless elegance meets classic design and tropical gardens, and the experience is pretty unforgettable.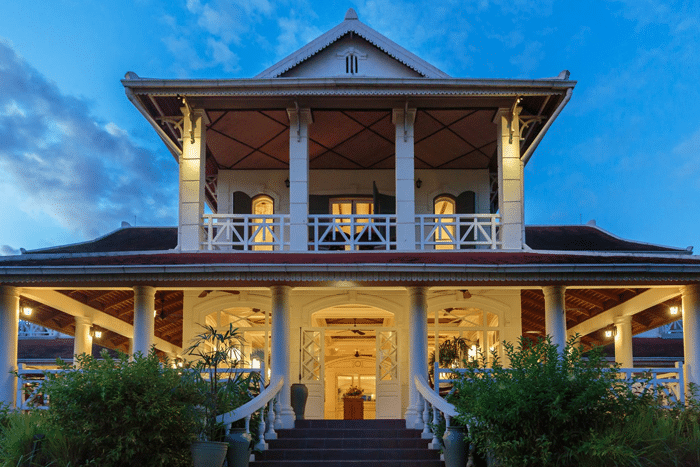 The hotel itself is situated some ways from the town centre (where the Night Market is), so unless you want to walk 20 minutes in the blazing Luang Prabang sun, getting a tuk-tuk is advised. The vast foyer is striking with its black-and-white checker stone floor, furnished with an ancient standing counter, antique clock, and early 20th-century Marelli fans imported by the French. In the centre, take a seat on the oval velvet couch while waiting to be checked in, and if you're staying in one of the four Explorator Suites, you can make your way up the majestic wooden staircase at the side.
For smaller groups, chances are that you'll be staying at one of the 28 Pioneer Suites spread out within five spacious pavilions. Featuring a four-poster bed draped with cozy netting, a lounge corner equipped with a fancy divan and writing desk, exotic wooden furniture, Italian wallpaper, and vintage gravures, it's like a reminder of the early explorers – botanists, photographers, artists – that set foot in Southeast Asia at the end of the nineteenth century.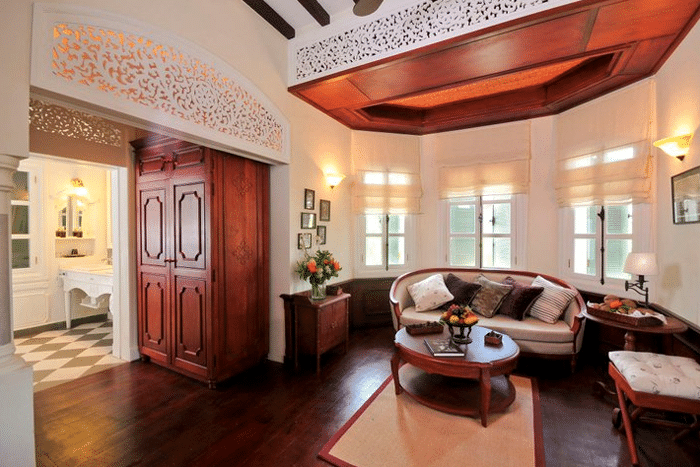 Sliding windows open onto a private terrace, and contemporary comforts include impressive air-conditioning, a flatscreen TV, and gorgeous linen, velvet, and silk fabrics. There is also a spacious bathroom painted a pristinely clean white and checkered flooring similar to that of the hotel lobby's. And in Luang Prabang, this is an extraordinary opulence that well portrays the colonialists' lavish lifestyles.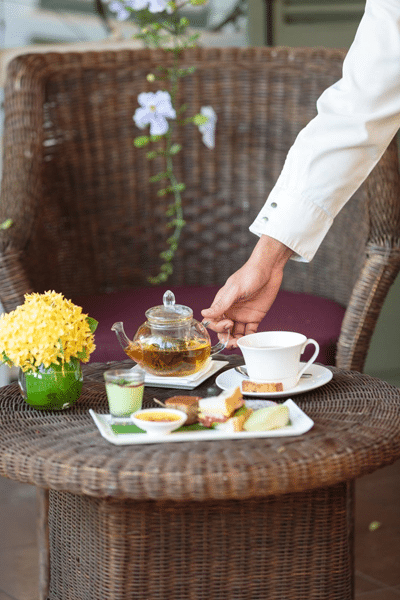 Near the hotel's entrance, you'll find a vast inviting slate pool with rattan umbrellas (the kind used by explorers riding elephants through the Laotian hills) offering shade over the various sun beds. Enjoy a day by the pool before perhaps moving to the original colonial-era 1861 bar for a range of classic cocktails and enticing fine wines amidst curious hunting trophies and photographs of Indochinese hunting trips.
If you're peckish, the La Belle Epoque restaurant in the main residence dishes out attractively priced modern Laotian and French-inspired dishes that feature produce from the hotel's organic garden. This is also the spot for a leisurely breakfast – from a traditional local breakfast with fresh fruits and croissants to a more Western one, that is, eggs, pancakes, and oatmeal.
Is Luang Say Residence worth it? Very much so. We loved our stay here for its idyllic and stylish colonial style. Luxury travellers will not be disappointed with the service standards and amenities on offer, especially not the gorgeous suites.
The Luang Say Residence is located at 4-5 Ban Phonepheng, Luang Prabang, Laos. For reservations, please call +856 71 260 891 or email to [email protected].