Joyden Canton: Wholesome Cantonese at Shaw House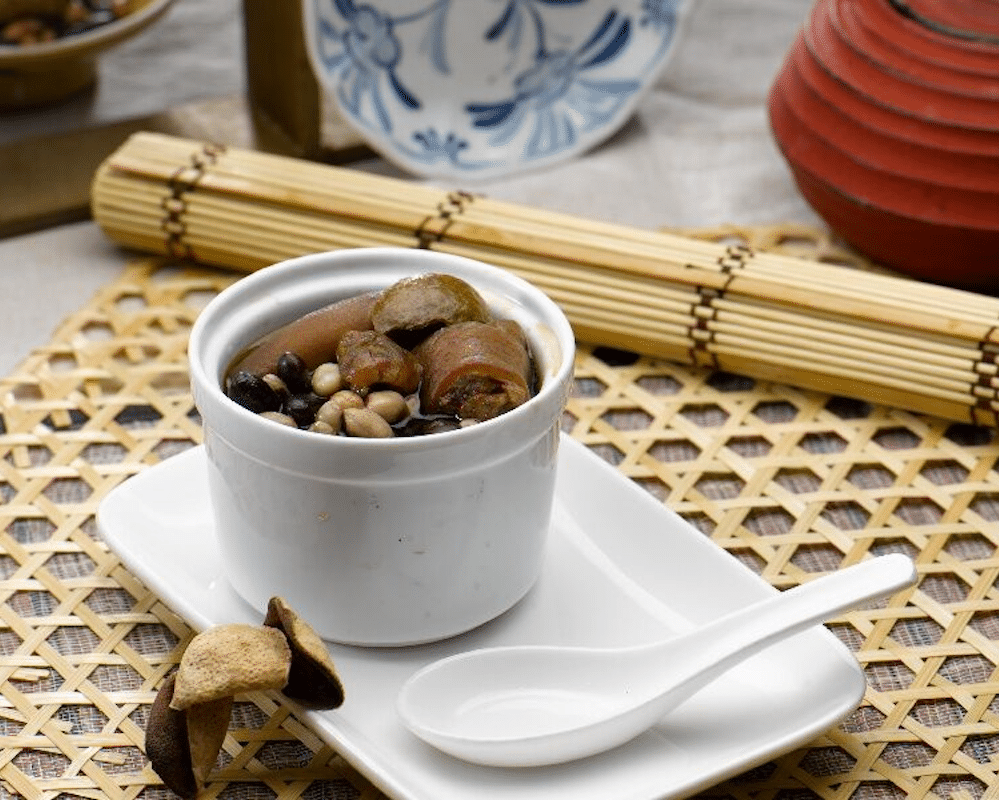 PUBLISHED June 27th, 2017 06:00 am
For many, entry into Shaw House means sprinting up the two double escalators that lead to Lido Theatres on the top floor- if you're lucky, you'll only miss the first 10 minutes of that movie you're late for. That soon won't be the case with the arrival of Joyden Canton on the fourth floor, a second offering from Joyden Concepts following their popular Bukit Timah branch. Joyden Canton serves up affordably priced, wholesome, and colourful Cantonese fare – definitely an alternative to the crowded Crystal Jade and Paradise Dynasty options in the Orchard stretch.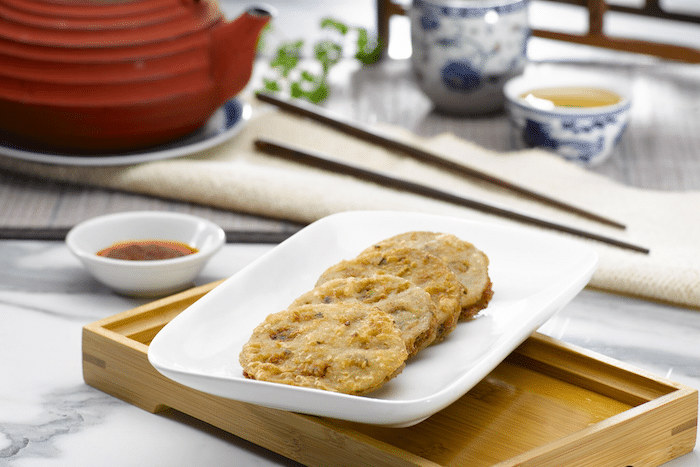 We started the meal with the Daliang Pan-Fried Stuffed Lotus Root ($9), a disc of mushroom and minced pork sandwiched between two thinly sliced lotus roots. Best eaten when cooled. The lotus root was the perfect vessel for the flavourful filling, which also has water chestnuts and cilantro to cut through the oil. A specialty of the Orchard branch, the Black Bean, Black-Eyed Pea and Peanut with Pig Tail Soup ($8) was sealed with wax paper and double-boiled for at least four hours. Earthy, meaty, and delicious; not to mention it's nourishing too.
The Pan-Seared Pork Chops with Homemade Dan-Gui Barbecue Sauce ($10) didn't disappoint either, with tender pork loin basted in a savoury, umami sauce infused with angelica root. The Steamed Cod Fish with Hua-Diao and Homemade Ginger Sauce ($32) featured a combination of old and young ginger, which kept the topping from being too pungent and allowed the sweet, milky flesh of the fish to shine.
Arguably the most unique dish on the menu, the Twice-Baked Golden Egg Gratin with Caramelised "You Tiao" ($18) sees jellyfish, vermicelli, mandarin peel, and minced olives topped with a layer of honey-brushed you tiao. An egg mixture holds the entire dish together after baking, and the combination of sweet, crunchy you tiao, springy jellyfish, and soft vermicelli made for an addictive, interesting mouthful.
Another crowd favourite, the Almond and Salted Egg Prawns with Lemon Sauce ($21) are first fried in an almond flake shell with a salted egg paste before being drizzled with a lemon and lemongrass sauce. The latter provides a refreshing citrus contrast to the nuttiness and the savoury salted egg. For those who prefer something healthier, the Braised Luffa Gourd with Poached Egg White in Conpoy Sauce ($17) is your go-to, with juicy young luffa gourd crowned by an appetising mound of tender egg white florets. The superior stock braise was absorbed fully by the luffa gourd, resulting in a subtly fragrant infusion of flavour into every bite.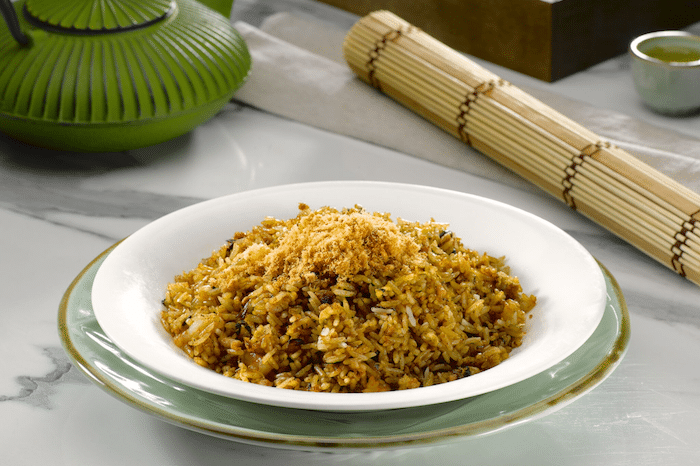 Joyden Canton's "Hak Gam" Olive Fried Rice with Minced Pork and Prawn will make sure no one leaves the table hungry. Fried with olives, preserved radish, and superior dark soya sauce, the lovely wok hei permeated every spoonful of the rice.
With its understated powder-blue wallpaper and simple interiors, it's clear that the main focus in Joyden Canton is the food. This dedication shows through clearly in the cuisine here, allowing each fresh ingredient to be fully showcased. With such delicious offerings, the next time you enter Shaw House, you may find yourself taking a leisurely stroll up to the fourth floor instead.
Joyden Canton is located at Shaw House, 350 Orchard Rd, #04-00, Singapore 238868, p +65 6908 3833. Open from Monday – Friday, 11.30am – 9.30pm, and Saturday – Sunday, 11am – 9.30pm.