Just Opened July #20: 10 new restaurants, bars and cafes to check out this month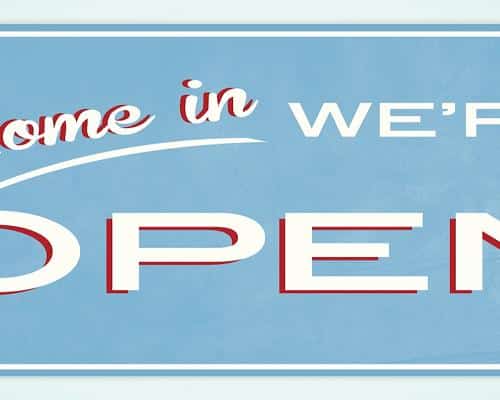 PUBLISHED July 1st, 2014 09:44 am | UPDATED May 18th, 2020 04:47 pm
And they say the summer months are supposed to be slow. Not so!!! July is just as exciting as any month, namely because finally we are able to shout about the exciting opening of Bali's Potato Head Singapore venture; some exciting new bars for cocktail and wine lovers,  and some seriously mouthwatering food in the form of steaks, oysters, and crepes! Find out what's hot and happening in our round up of new restaurants, bars and cafes right here:
Yes the rumours were true and now it's finally here! Bali's Potato Head has opened its doors in Singapore, but don't go expecting a beachfront locale – because its pitched up in no other than the former Tong Ah Kopitiam on Keong Saik Road. Expect a three story treasure trove housing entities like Studio 1939 and Three Buns Burgers, a decidedly hip, urban vibe, awesome eats and fun-filled cocktails…we're looking forward to the icing on the cake – the opening of the outdoor terrace upstairs.
Wine lovers rejoice – Duxton is now home to a new wine bar-cum-cellar! The brainchild of Fonz Row, a longstanding professional wine merchant, what he doesn't know about wine isn't worth knowing. And now you can sample wines which have been painstakingly selected to be shared with you from a very personal collection built over the last 17 years, from all around the world. With an ambition to "make you come as often as you go to the gym", we know which one we'd rather be doing.
If you're a fan of French Club Street hang out, O Batignolles, we're betting you'll want to check out their latest venture – Le Comptoire. A good crepe can be very hard to find in Singapore, and so we're delighted Le Comptoire specializes in just that! As well as the more traditional French varieties, look out for some less usual suspects, and if you're a cider fan, you'll be pleasantly surprised by the range of ciders on offer here. The perfect spot for an after-work bite to eat and tipple, or to fuel up before a night ahead on Boat Quay.
Ok ok so you may have already read about this at City Nomads because we were that excited about it we already had to scope and review it, and that's even more reason to include it in this round up! Sugarhall combines three of our favourite food and drink buzzwords: 'Rum', 'Cocktails' and 'Grill'. It boasts one of the largest selections of rum in Singapore, exquisite cocktails, and great grills. It's looking like a very solid choice not only for a night of cocktails, but also a worthy dining destination on the increasingly trendy Amoy Street. Read our full review here.

There's nothing more we love than a cool new cafe in this series, so make way for Hoopla Coffee & Kitchen. Nestled away in the boho enclave of Portsdown Road at Infinite Studios – a hop, skip and a jump away from Revolution Coffee – expect the usual all day breakfast offerings and some pretty naughty looking cakes. What really got us excited about this place though is that they have a whole line up of lifestyle and arts events coming up (keep an eye on our events listings here for more info) and with plans to open up a bakery arm in the coming months, we've got a feeling this is going to be our new fave cafe to hang out at.
Duxton does it again! But this time, expect something a little different…namely an Indian restaurant taking up one of its heritage shophouses. Of course, this was never going to be any old Indian restaurant – this venture comes courtesy of award-winning Chef Abhijit Saha, one of India's pre-eminent culinary masters who is known for his innovative interpretation of regional Indian cuisine. Expect a menu which is a showcase of eclectic flavours, traditions of the past, modern techniques and international aesthetics.

Another blink and you might miss it cocktail bar hidden away in Outram Park, this place is probably as undercover as you can get because you really DO need to know somebody to get in. Originally set up as a bar to entertain clients of the two ad agencies housed within the same shophouse by day, it gradually morphed into a speakeasy for friends, and well, friends of friends and so on. At only 400 sq ft, Bar Council only takes 20 guests in two nightly seatings for bespoke cocktails. Better start asking around for that somebody then!
Easties, this ones for you – East Coast Road welcomes in Carvers and Co., a new bistro offering up hearty meals and comfort food. As the name would suggest, roasts are quite a feature here, with a weekly rotation of drool-worthy roasts – Wagyu Beef served with Caramelized Onions and Garlic Confit anyone? Add to that a daily brunch menu with some interesting spins on good ol' classics, and coffees brewed with Comman Man Coffee Roasters beans, this is looking to be a perfect weekend chillaxin' spot.
Another speakeasy cocktail joint to open of late is Operation Dagger, the brainchild of Oxwell & Co's Luke Whearty and Aki Nishikura. Being very cloak and dagger, look out for the upside down crown on the door, else you're bound to miss it. The breathtaking 6,000 light bulb installation suspended from the ceiling is quite a sight to behold. If you're an adventurous drinker, you're bound to love the deal here which leaves a very large element of surprise to whatever passes your lips. Sounds a tad dangerous, but we're game – are you?
All the most exciting places to eat and drink don't just have to be restricted to Tanjong Pagar and Chinatown, something that Luke's Oyster House obviously agrees with now that they have set up a second outlet at The Heeren. Expect the same high quality offerings as over at the Club Street outlet – think fantastic oysters and succulent steaks delivered with the excellent service they have become known for.
---
Written by Ms Demeanour