JUST OPENED: NEW RESTAURANTS & BARS IN SINGAPORE – JUNE 2016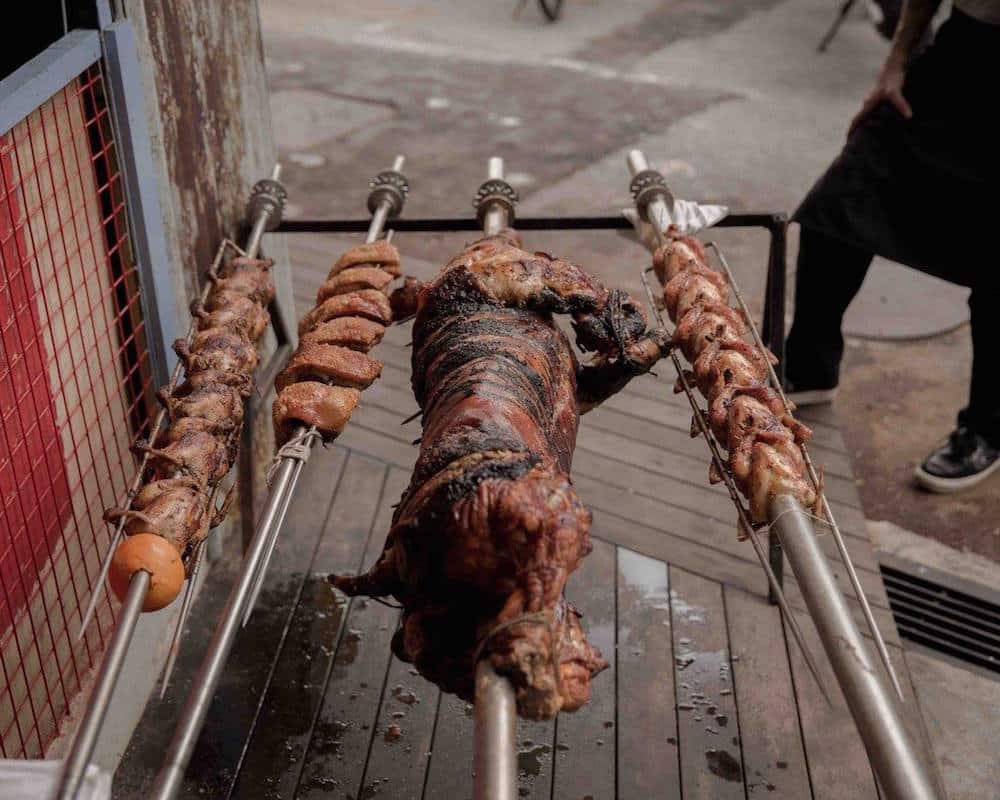 PUBLISHED June 2nd, 2016 02:40 pm | UPDATED May 18th, 2020 04:47 pm
For the month of June, look forward to more Asian concepts in the local dining scene such as Asian buns by Full of Luck Club, a new Sichuan hotpot joint in the buzzing culinary pod of Keong Saik, and a British-Indian restaurant-bar. Those on the lookout for new watering holes will find themselves happy with a new dive bar along Boat Quay and a gin bar in Tanjong Pagar.
New Restaurants in Singapore
Tang Restaurant and Bar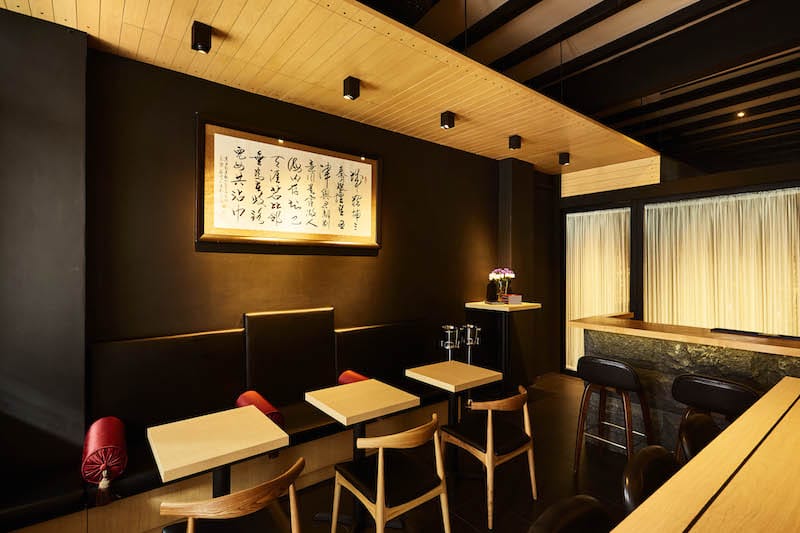 The newest kid on the Keong Saik Road might actually be healthy for you (for once). This Sichuan hotpot restaurant features MSG-free broths with unique blends of herbs and spices like the House Special ($19), prepared with boiling chicken, pork, fish bones with medicinal herbs. That said, guests can also expect a curated selection of wine and bar snacks like Lotus Root Chips ($5) with a curated selection of wine.
Tang Restaurant and Bar is located at 25 Keong Saik Road, Singpaore 089132, p. 6222 7708. Open Sun-Wed 12pm-2.30pm, 5pm-11.30pm (last order 10pm), Thu-Sat 5pm-12am (last order 11am). Closed first and third Tuesday of the month.

Barrio by Mex Out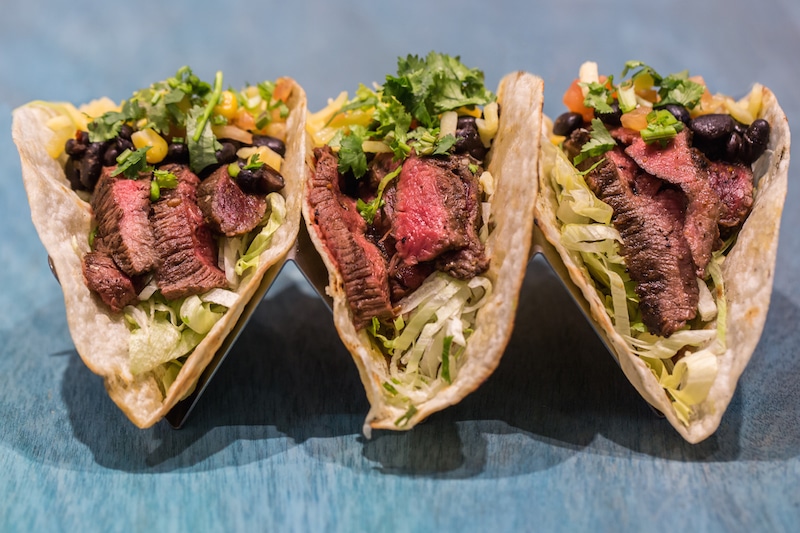 From the Far East Square Mex Out guys comes a new Fresh-Mex (Mex-American cuisine influenced by ancient Mayan and Aztec culture as well as modern flavours of Baja California) eatery in the heart of Orchard Road. Decked out in neo-Aztec graphics and décor, this 70-seat taqueria serves up tacos, burrito bowls, tortas (Mexican burgers), and more Mexican goodness.
Barrio by Mex Out is located at [email protected] #01-14/15, 313 Orchard Road, Singapore 238895. Open Sun-Thu 11am-10.30pm, Fri-Sat 11am-11pm.
Full of Luck Club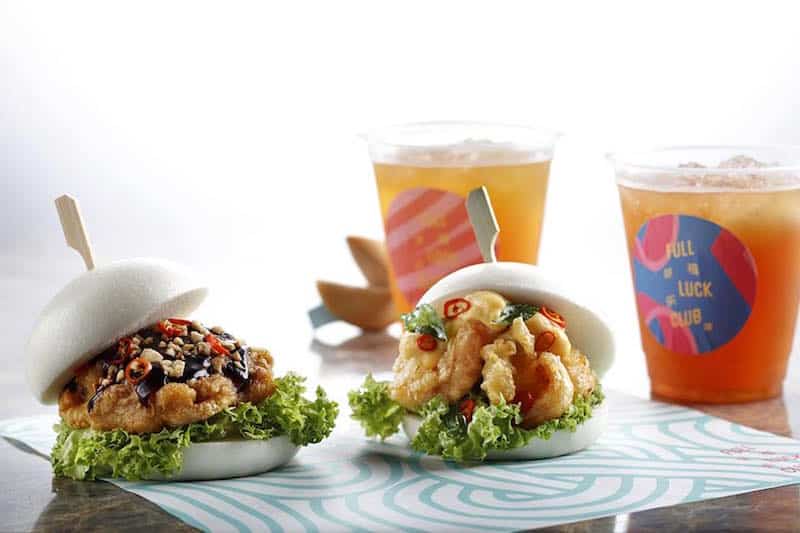 A creation by the team behind the award-winning Li Bai Cantonese Restaurant, Full of Luck Club offers a smattering of steamed and fried Chinese buns with filings like Salted Egg Yolk Prawn and the classic Braised Pork Belly. Meatier specialties include the Hakka Cripsy Kurobuta Pork Belly and Crispy Aromatic Duck. The thirsty can anticipate craft beers and a range of Asian-inspired cocktails.
Full of Luck Club is located at 243 Holland Ave, Singapore 278977, p. 6208 6845. Open Sun-Thu 11am-11pm, Fri-Sat 11am-1am.
Kama British Indian Company Kitchen & Bar
For a serious throwback to Singapore's colonial days, you can now head to this new British-Indian resto-bar along North Canal Road. Oozing colonial European, West Indies and Eastern European interior design elements, diners will find signatures like Chapatti Beef Ragout (slow braised beef cheek with Indian masala tossed with healthy chapatti pasta) and Colonial Clam Chowder.
Kama British Indian Company Kitchen & Bar is located at #01-01/02, 13 North Canal Road, Singapore 048826, p. 6221 8116. Open Mon-Sat 12pm-12am.
Superbowl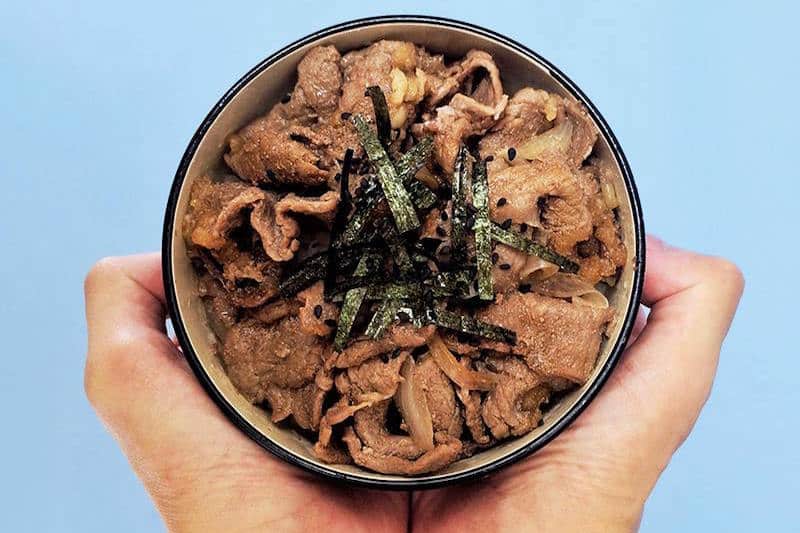 A lunch concept aimed at CBD salarymen and women, Superbowl dishes out Japanese donburi, starting from an affordable $10 for Fish Bowls (salmon, tuna, and swordfish sashimi over short-grain rice) and Beef Bowls (sliced beef, onions, and onsen egg). Those looking for a more premium lunch can indulge in the Super Fish Bowl (salmon, tuna, swordfish, scallop, and fish roe) or Flame-Torched Fish Bowl at $20.
Superbowl is located at Level 3, 8 Circular Road, Singapore 049364, p. 6557 0467. Open Mon-Fri 11am-3pm.
Burger Joint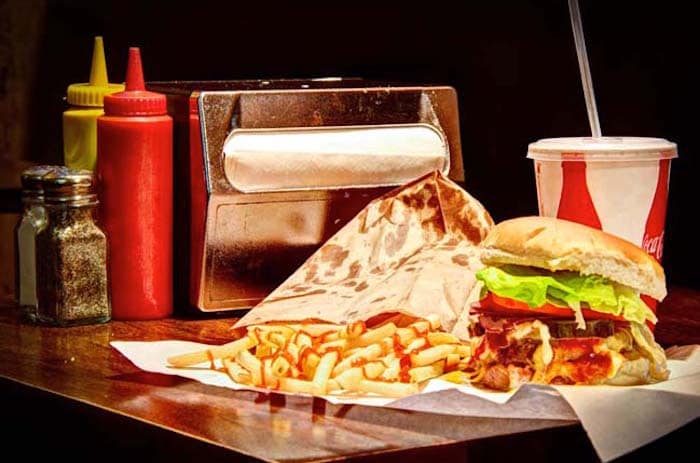 Joining the ranks of the back alley restaurants and bars along Gemmill Lane is the Singaporean outpost of NYC's famed hidden burger joint in Le Parker Meridien New York. Get ready for affordable burgers (starting from $13.10), alcoholic milkshakes, a great selection of craft beers, and doodling on their walls.
Burger Joint is located at 115 Amoy Street #01-03, Singapore 069935 (entrance at 22 Gemmill Lane), p. 6221 8648. Open Mon-Wed 11am-11pm, Thu-Sat 11am-12am, Sun 11am-9pm.
Camp Kilo Charcoal Club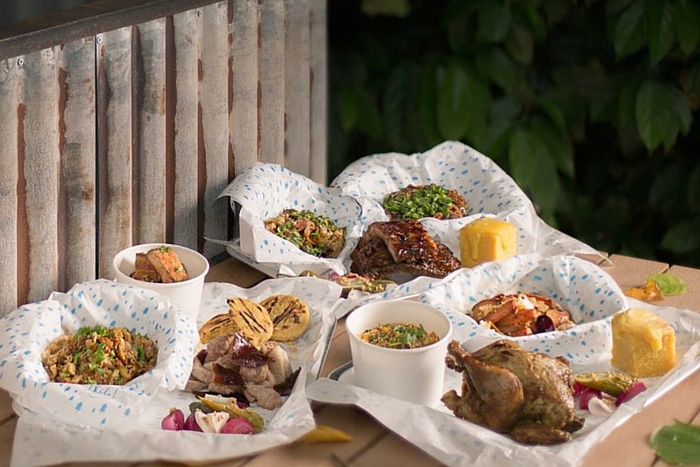 Those familiar with the Kilo brand would know that when they do something, they do it well. Camp Kilo Charcoal Club is the latest project from the group – a roast joint with some of the tastiest, heartiest meats in town. Open, outdoor seating brings diners close to the serene nature of Kallang's riverside, making for a slow weekend with friends, a beer in hand, laid-back music, and, of course, a platter of hearty comfort food. Whole pig roasts and chill vibes abound! 
Camp Kilo Charcoal Club is located at 66 Kampong Bugis #01-01, Singapore 338987. Open Fri 5.30pm-11pm, Sat-Sun 11am-11pm.
Chow Fun Bar & Restaurant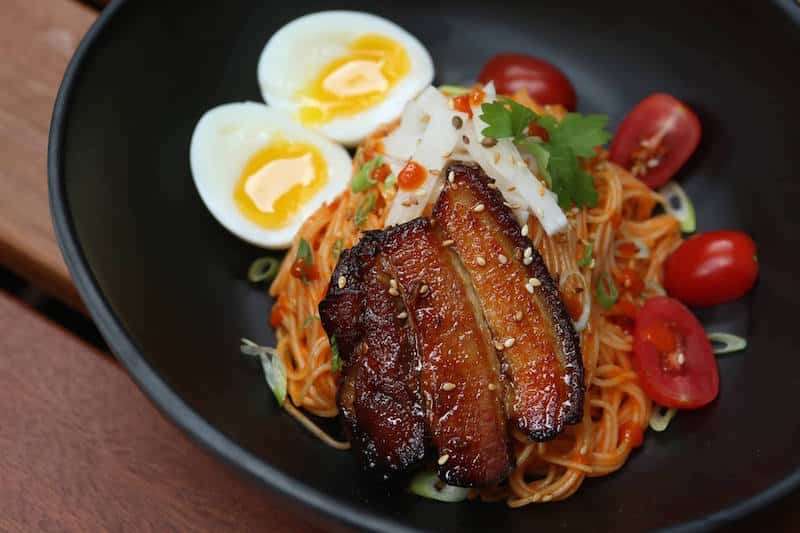 A hat tip to the ubiquitous (and somewhat white-washed) Cantonese fried noodle dish available throughout the USA, Chow Fun is a noodle bar serving up 18 different noodle small plates ranging from Korean-inspired spicy Pork Belly Bibim Guksu to chilled Ginger and Scallion rice noodles. The menu also sports moreish Asian-inspired snakcs like Chicken Skin and Salted Egg Yolk.
Chow Fun Bar & Restaurant is located at The Grandstand, 200 Turf Club Road, Singapore 287994, p. 6464 6900. Open 11am-12am daily.

New Bars in Singapore
Skinny's Lounge
American neighbourhood bar meets KTV; this grungy dive bar in Boat Quay is the brainchild of bartender Nick Haas (who's worked in The Cufflink Club and Vasco previously). Featuring both Haas and Leo Chue (formerly 28 HongKong Street) behind the bar, expect well-executed classic cocktails like the Paloma ($15) and the Gin Basil Smash ($18) that won't burn a hole in your pocket. Did we mention this drinking den has cocktail towers too?
Skinny's Lounge is located 82 Boat Quay, Singapore 049870. Open Mon-Fri 5pm-3am, Sat 7pm-4am.
Cin Cin
Love gin? Cin Cin is a secret agent themed (hotel) bar in Tanjong Pagar focusing on the botanical spirit. With high ceilings and elegant teal interiors, tippleholics can look forward to creating their own cocktails with florals, shrubs, and unique ice cubes that match the distinctive elements of the particular gin – one for DIY-lovin' folks. 
Cin Cin is located at Oasia Hotel Downtown, 100 Peck Seah Street, #01-02, Singapore 079333, p. 6385 2604. Open Sun-Thu 5pm-12am, Fri-Sat 5pm-1am.