Bottomless Brunch of the Month: Kinki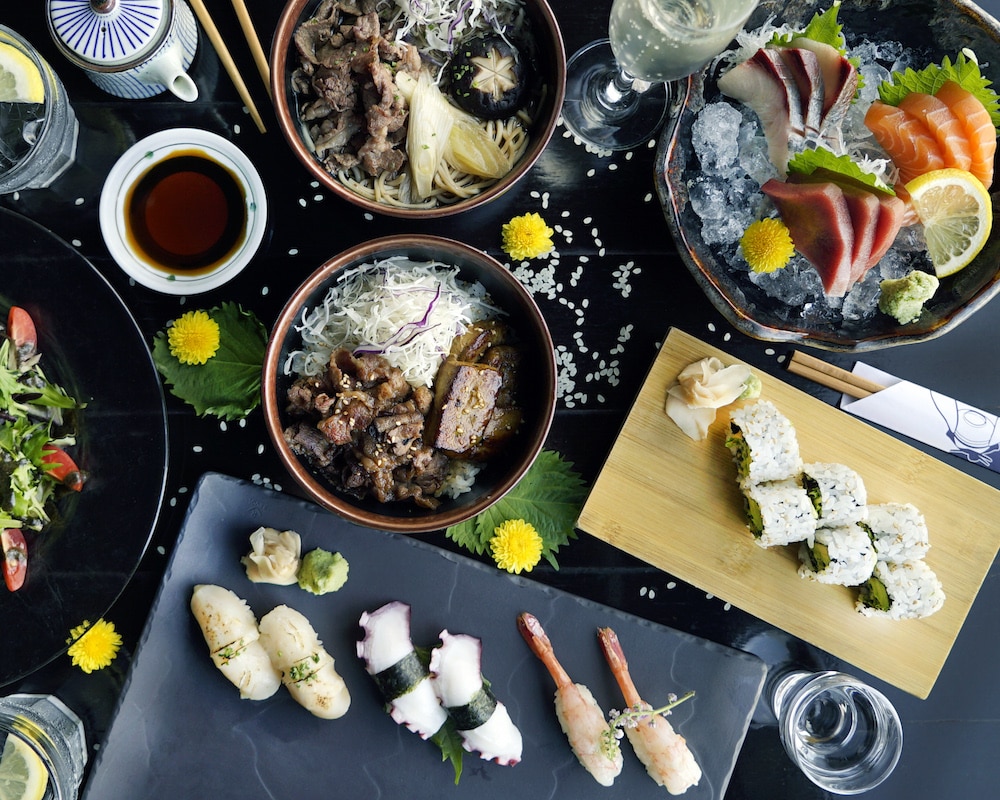 PUBLISHED October 4th, 2016 07:00 am | UPDATED August 7th, 2019 03:41 pm
Welcome to the first edition of our new, monthly read, where we share our (mis)adventures at the buffet line and the results of negotiation that takes place with the a la carte ordering system. We would also like to apologise to all the servers we might have heckled for that last drop of prosecco/champagne/sake 'cause, you know, we're Singaporeans.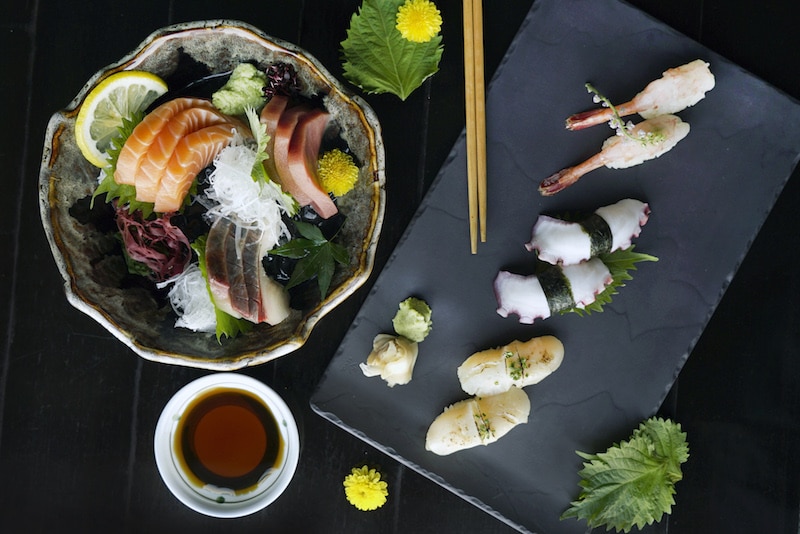 Kinki was always more of an after-work watering hole then brunch spot to me; what with their graffiti art and waterfront-skyline view of Marina Bay. Six years into its opening at Customs House, they've recently launched a Saturday brunch session, available weekly 12-3pm.
Priced at a still-affordable $58++ per person, the Saturday brunch menu comprises of 43 items picked from the restaurant's a la carte menu. Ordering is via a paper chit – simply fill in the quantity and your order is sent off to the kitchen. For drinks, $35++ gets you one type of alcoholic beverage, with the option of prosecco, sake, shochu, and beer. We recommend sticking to one type for more value, and if you're not boozing up, there's free-flow soft drinks, tea, still and sparkling water at $5++ per person.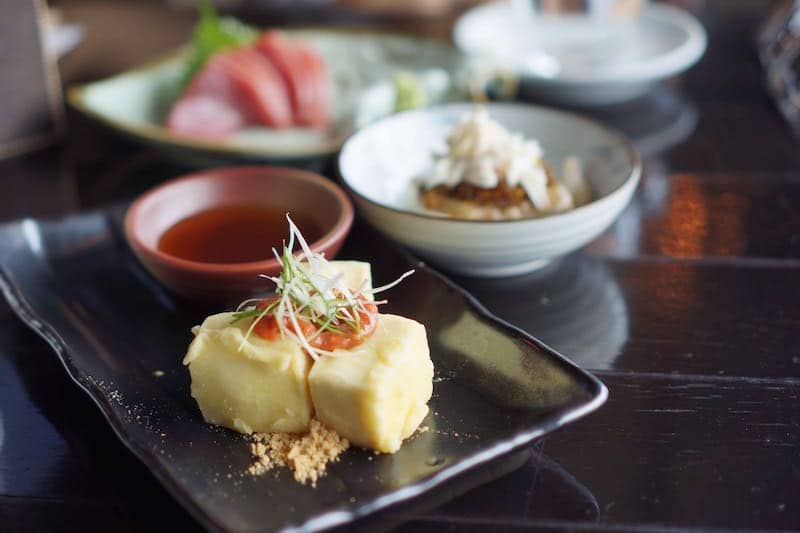 The selection of sushi and sashimi will not be able to compete with the other Japanese buffet restaurants out there since you're rather limited to the likes of salmon, yellowtail, sweet prawn, tuna, and scallop. However, they're adequately fresh, cut satisfactorily, and the rice has been properly treated. Plus, they do aburi (torched) sushi for salmon, yellowtail, and scallop, so you definitely should leave some room to indulge on this section of the menu.
The Hot Dynamite maki came highly recommended but I wasn't a fan. It was over-fried and too dry, despite a slight spicy kick from the cayenne pepper.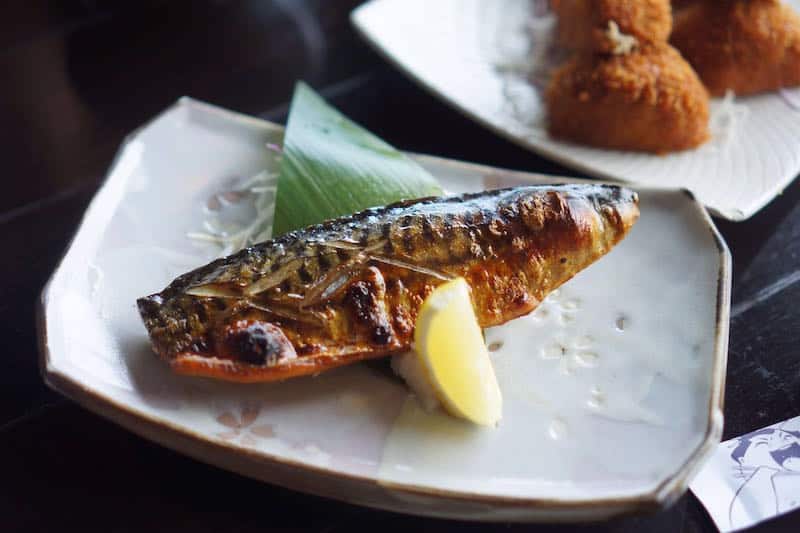 Between the 13 items on the hot and cold sections of the menu, four of them had tofu and they all came out really well, especially the Snow Crab & Century Egg Tofu and the Agedashi Tofu. The former features healthy chunks of snow crab atop cold tofu with a delicious century egg sauce and ginger for a twist of freshness, while what makes the latter special is the addition of whole grain miso and soy bean flour for textural contrasts. Also go for the perfectly executed Vegetable Tempura and refreshing Momotaro Tomato.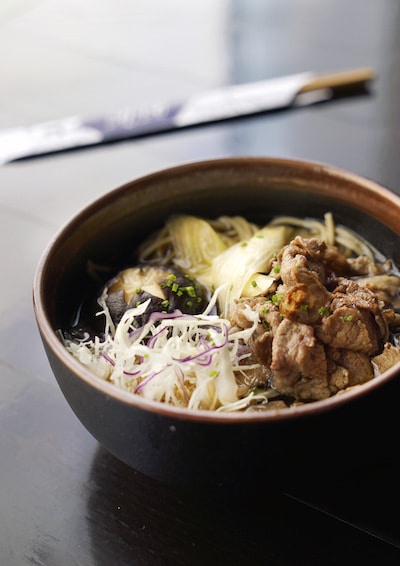 Mains are only available for a one-time order so make your choice wisely. The Saba Shioyaki (sea salt grilled fresh mackerel) was fresh, cooked perfectly, and brimming with omega-3 fatty acids – which is great for those still trying to eat healthy at a buffet.
I also tend to choose beef over pork, so I was surprised that I much preferred the Kurobuta Katsu (minced black pork cutlet served with apple curry) to the crowd favourite Wagyu Foie Gras Donburi.
The pan seared foie gras and wagyu beef barely contained any flavour – I felt like I was just eating rice the sauce. The katsu, on the other hand, was a substantial cutlet of tender minced pork, with hardly any fillers. The curry was decent enough, though some of you might find it a tad too sweet.
This also brings me to the main stumbling block of the brunch – the fact that our orders kept going missing. The fried station churns things out rather quickly, but the sushi and sashimi side of things are slow. We had to order sushi thrice before we finally received it, and when we wanted to switch from prosecco to sake, it took 45 minutes and three different servers. Granted, this is Kinki's first attempt at buffet, and thus high-volume, service – one can only hope that they've worked out the kinks since the last time we were there.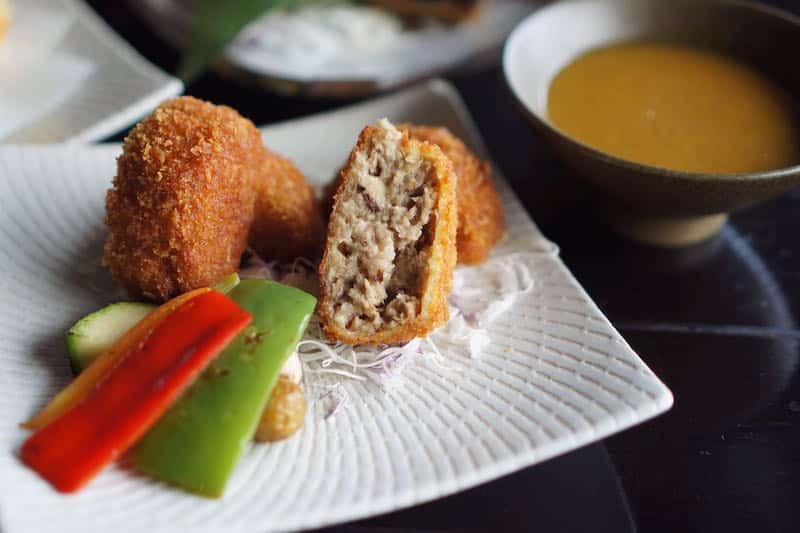 Dessert is kept relatively simple, which three flavours of ice cream – green tea, black sesame, and yuzu – to select from.
If at this point in reading, you haven't already decided whether to go for brunch at Kinki's, my final word would be that yes, it's worth the money. But if you're the sort to get frustrated easily over service, it might be better to go with a large group of friends so there's always food coming to the table.
Kinki is located at #02-02 Customs House, 70 Collyer Quay, Singapore 049323, p. 6533 3471. Open Mon-Sat 12pm-2.30pm (last order), 6pm-10.30pm (last order) daily.

Images courtesy of Kinki, unless otherwise stated.