Koh Rong – Essential Travel Guide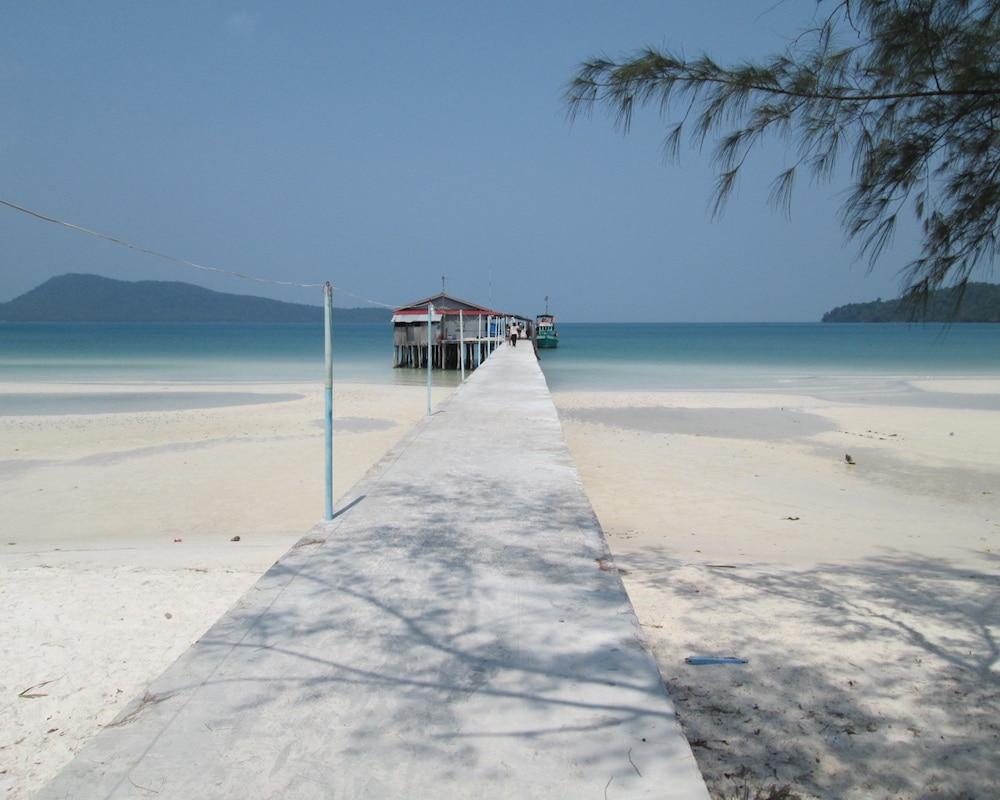 PUBLISHED July 7th, 2016 07:00 am | UPDATED March 26th, 2019 01:05 pm
When you think of Cambodia, beaches are usually not the first thing that come to one's mind. However, Sihanoukville (situated in the Gulf of Thailand) has many idyllic islands off its coast. And of the many islands around Sihanoukville, Koh Rong Island is one of the more popular.
Even with 43 kilometres coastline, most of the activities are found on the southeast beach of the island. Koh Rong boasts seven bays, all teeming with marine life. This makes the island great for snorkelling, kayaking and diving. Koh Rong is almost as deserted and undeveloped as an island can get, perfect for those in search of a city break. Most of the island is unexplored and covered by dense foliage. Fun fact: Survivor (the US edition) has featured Koh Rong as a filming location.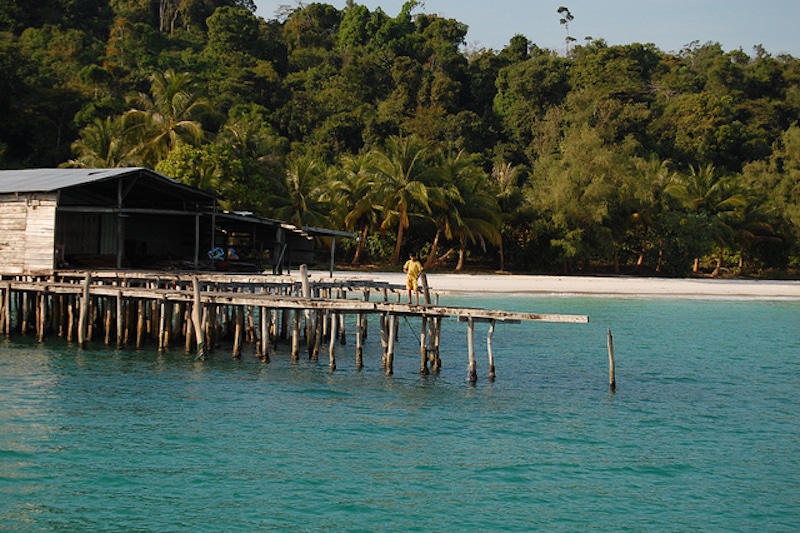 Climate
October to Early May – Dry season. It's quite cool from November to January, with temperatures reaching high 20°C's.
Mid May to September – Wet season. Daytime temperatures average between 25°C and 27°C. The early months of the wet season (May – July) can remain very hot with intermittent rainfall. In the latter months (late July – September) the rain becomes more constant and is heavier nearer to the coastal regions.
Getting there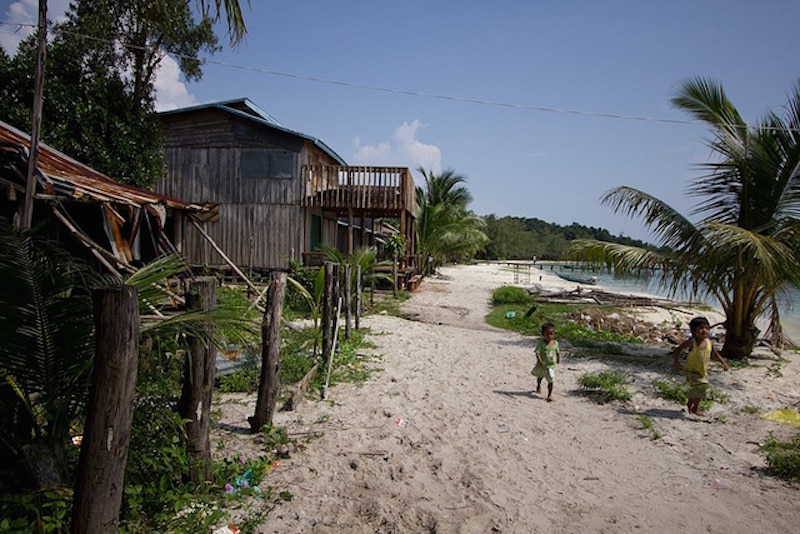 Ferry: Serviced by fast boats from Sihanoukville at the 4th stop, Koh Rong is easily reachable in 45 minutes. There are two fuss-free ferry options you can book.
Speed Ferry Cambodia features return tickets for US$21. The boats depart Sihanoukville at 8am, 11am and 3pm daily. Alternatively, for a one-stop shop, book your tickets from Koh Rong Island Travel.
To get to Sihanoukville, there's a daily direct flight from Phnom Penh and Siem Reap operated by Cambodia Angkor Airlines. Alternatively, many bus services also ply the Phnom Penh-Sihanoukville (4-5 hours) and Siem Reap-Sihanoukville (12 hours) route.
Getting Around
Much of the island is undeveloped and covered by foliage. The only area that is accessible represent just a fraction of Koh Rong's coast. As such, the only way to get around is by foot. The majority of accommodation and food options are located on the southeastern parts of the island.
Where to stay
Budget Hotels (Less than US$25 per night)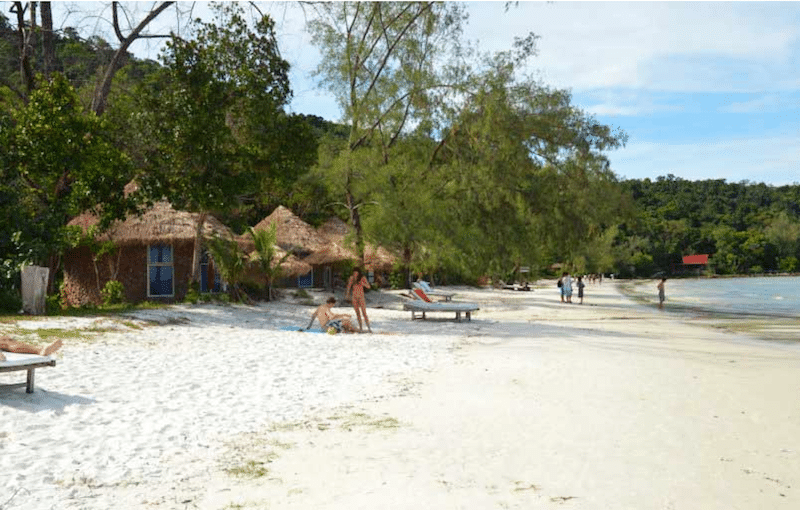 Mango Lounge ($5-10 USD per night) – Great for young travellers with endless energy and low expectations of a dorm. Their bar is operational till the wee hours of the morning, so forget about getting shut-eye if you're a light sleeper.
Lonely Beach ($8-30 USD per night) – North of Koh Rong, they offer Khmer-style dormitory for single travelers. With clean beaches and a nearby fishing village to visit, it is worth taking their boat, which is the only way to reach them, if you want to escape the party crowd. Fall asleep and wake up to the sounds of the forest.
The Beach Resort (from $10-65 USD per night) – The open air dorm rooms offer great privacy, with a maximum capacity of 2 people, styled with thatched roofs.
Mid-range Hotels (US$25-100 per night)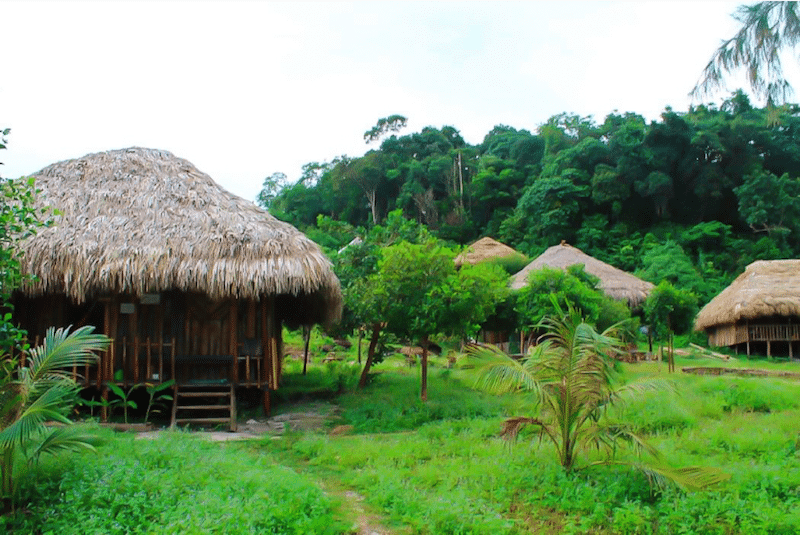 Palm Beach Bungalow Resort ($30-135 USD per night) – With hammocks set on the terraces, the bungalows provide the respite you need from tyvilization set in the heart of the lush green palm forest.
Coco's Bungalow Resort ($35-60 USD per night) – Just 50 metres from the shore, each of the 15 bungalows have their own private balcony with either a view of the sea or of a garden. The resort also has a bar and restaurant which serves BBQ food.
Paradise Bungalows ($35-100 USD per night) – With outdoor showers to the decorated mosquito nets around the beds and the hammock on the front porch, the bungalows provide a comfortable and soothing ambience, coupled with great in-house cooks. Located near the party area.
Treehouse Bungalows ($45-60 USD per night) – The selling point is their treehouses built on the beach. Have the sounds of the ocean waves lull you to sleep, and a birds' eye view (literally) of the surrounding seas.
White Beach Bungalow Resort (from $60 USD per night) – Wood-built bungalows that are on traditional stilts at the island's edge on Tui Beach, their bungalows are just a couple of steps from the water's edge and needless to say, they offer unrestricted sea view.
Activities
Scuba diving – Cambodia is one of the more affordable locations to be certified a driver. Koh Rong Dive Center offers you a full range of PADI diver training classes, from PADI Open Water Scuba Diving certification to becoming a PADI Dive Master. They offer scuba diving and snorkelling trips around Koh Rong Archipelago two times a day.
Other dive shops that can be found on the main land of Sihanoukville includes The Dive Shop, which offers dive trips to Koh Rong, Koh Rong Samleom and Koh Koun. They even offer a UV or biofluorescent Night dive, where you can witness glow-in-the-dark creatures beneath the surface of the ocean.
Snorkel, kayak – Rental of equipment is made readily in most resorts. For as low as $1-2 USD, you can rent their equipment for the whole evening and watch the sunset from the sea.
Jungle trekking – Some resorts provide guided tour guides to the unexplored parts of the island, which is otherwise inaccessible to the common crowd. The treks are not the most established, so it is recommended to hire a guide. Starting from 10 USD, Gil offers personalised 4- or 6-hour treks around Koh Rong island. Overnight trekking is also possible and can be arranged with him.
High Point Rope Park – Boasting one of the best views of the ocean, the jungle, and the main beach, expect an obstacle course that includes zip lining and air-boarding set to get your adrenaline rushing.
Eat and Drink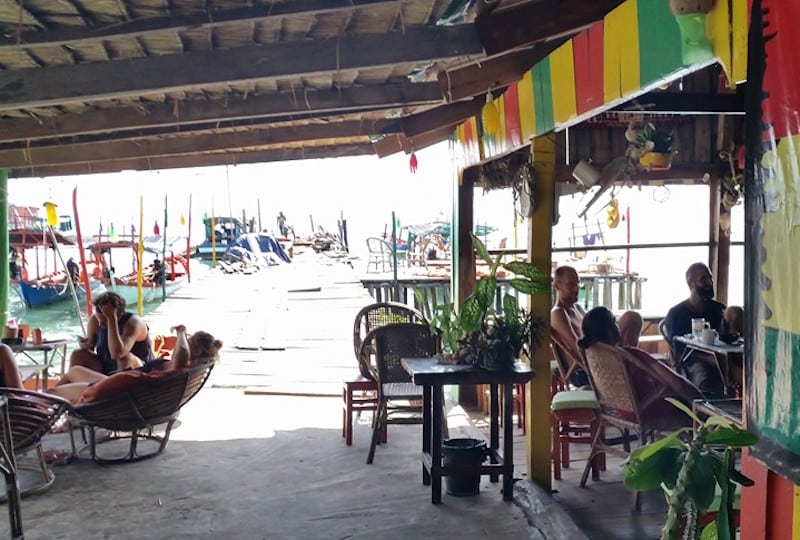 Da Matti – Situated right by the pier, De Matti serves authentic Italian food operated by Italians themselves. The gnocchi ragu and homemade pasta are their most-loved dishes!
Koh Lanta – Open 24 hours, Koh Lanta prides itself for its excellent service and pizza. At $8 USD, you can choose unlimited toppings for your pizza
Ashia – While their portions may be small, this Spanish eatery boast of their happy hour deals that surely maximise your bang for the buck, with $3 USD paellas and $1.50 USD sangrias. Situated right by the port, you can't miss it.
Nam Nam – For $5, you get a choice of any type of BBQ meat alongside potatoes, salad and garlic bread, plus a free beer. Unsurprisingly, this place fills up quickly.
Nightlife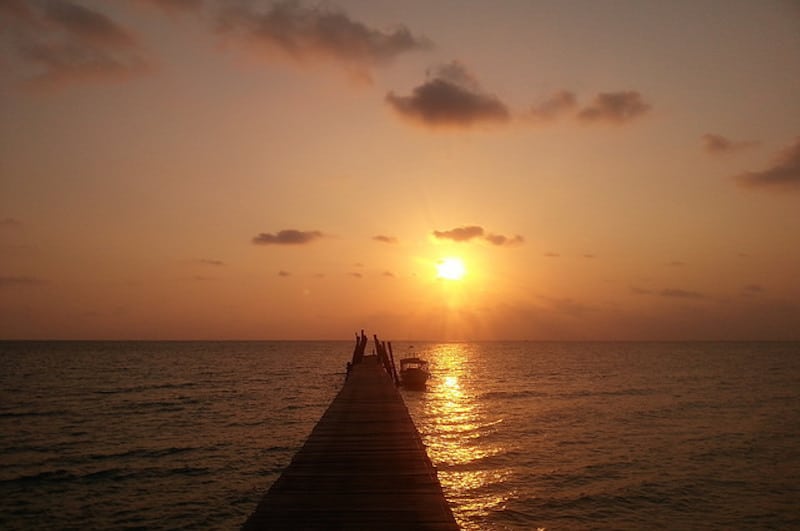 Some call Koh Rong a party island, with music blaring out till the early hours of the night. The main generator on the island turns off at 2.30am, but some bars that have their own generators keep the party going on well into the morning, such as Coco's and Mango. If you're lucky, there are occasional live music events.
There are parties whenever someone feels like organizing one. You won't miss the posters and flyers all around the island advertising it, with free admission. Expect to find a bonfire, a makeshift bar and a sound system right on the beach itself.
Essential Tips
Bear in mind the limited facilities and amenities that an island can offer and keep your expectations low. Some resorts use bucket showers; others have manual toilet flush systems. Most resorts don't have air-conditioning, and power outages are not uncommon.
It's always good to keep your belongings with you and bring your own padlock as most resorts are constructed with wood and sport thatched roofs.
Plans for a massive resort complex, complete with golf courses, airport, casinos are underway. Koh Rong will soon be one of those beach destinations of Cambodia, so I strongly urge you to head there before development plans take shape if you'll be passing through Cambodia!
Top Image: Michael Tyler