LAVO Singapore Ups Its Brunch Game With Decadent Offerings Of Italian-American Classics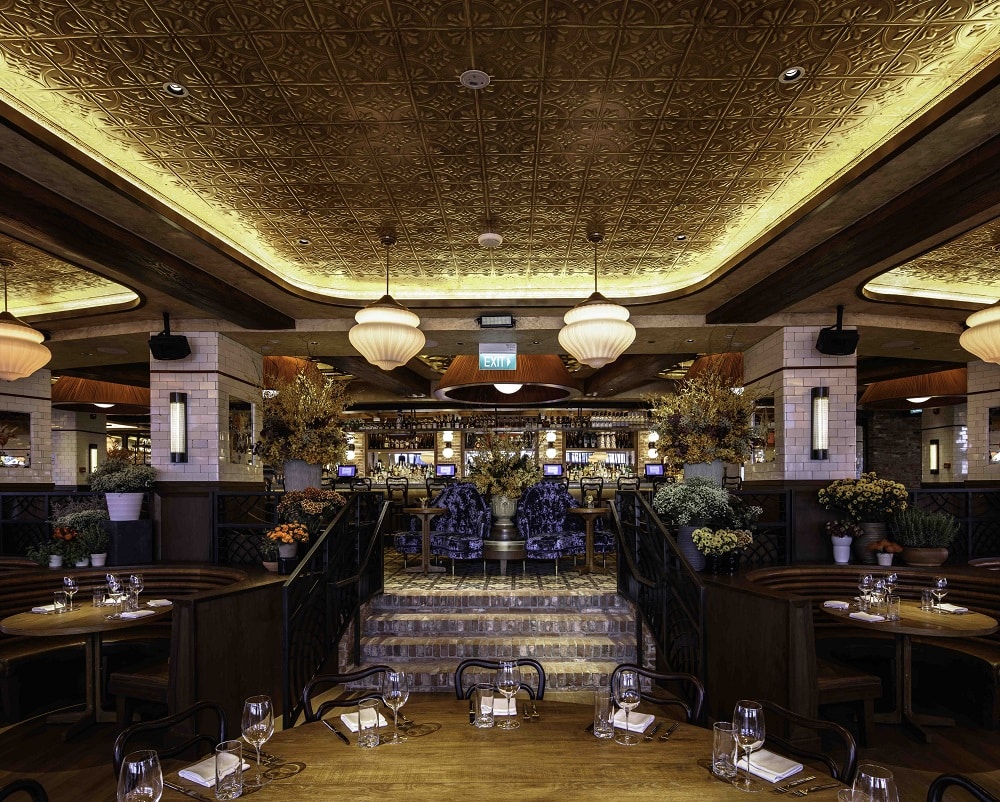 PUBLISHED December 10th, 2018 05:00 am
Okay, so we know where to grab an American-style burger and shake at Marina Bay Sands. But what if we are craving for something more…Italian? One might consider the Italian-American restaurant and bar, LAVO. Just ten minutes from the CBD, this rooftop joint might be known for their mean (and mega) meatball and lounge parties, but they've recently upped their daytime game with a slew of signature brunch offerings.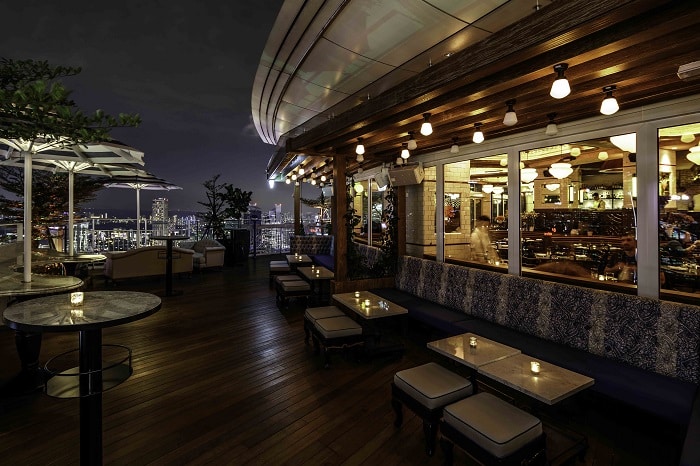 Brought in from Las Vegas and New York by veterans of nightlife and dining industry TAO Group, LAVO Singapore is known for combining elements of lavish dining with vibrant nightlife. Walking into the restaurant, you'll first notice the swanky interiors: floor-to-ceiling panoramic windows, opulent furnishings, and wide leather seats. The view from the 57th floor, while magnificent in the evening, is equally gorgeous by daylight.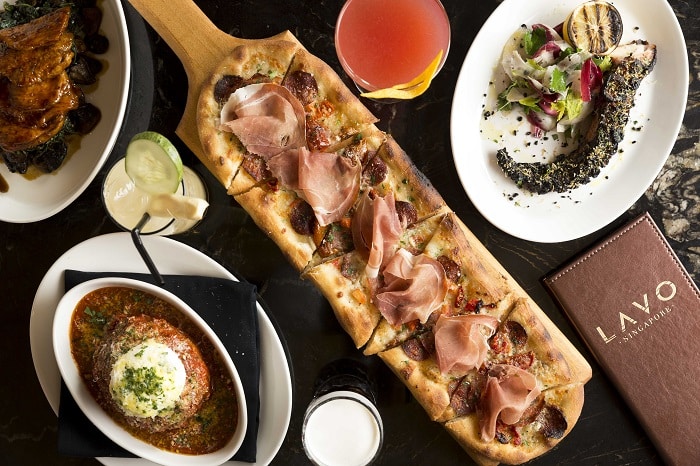 Of course, we had to try LAVO's signature, The Meatball ($38). Available all day, the crowd favourite didn't disappoint. Sitting in a tangy sauce of herbs, onion and tomato, we dug into the one-pound fresh Imperial Wagyu beef, veal and Italian sausage with generous dollops of the freshly whipped ricotta. We could easily have had another serving of the subtly sweet ricotta by itself – maybe as a tangy dessert.
Other menu items available for order all-day include sandwiches and appetisers, such as the Charred Octopus ($25). Although not visually appealing, the octopus is nicely done – smoky, firm and chewy. A side serving of salad in sharp red wine vinaigrette provides a crunchy and refreshing complement but was a tad overwhelming in terms of flavour contrast.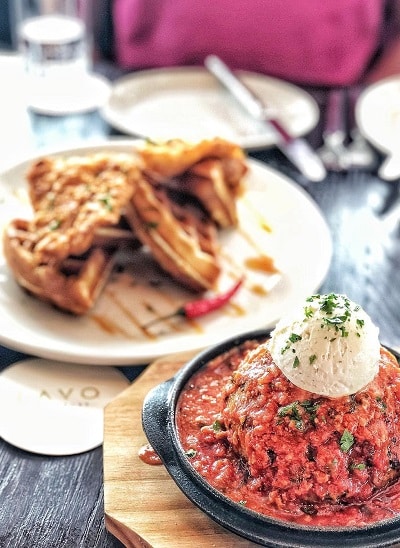 Some of the highlights of the brunch menu – available 10.30am-3.30pm daily – include the Wake And Bake ($24) and the decadent Chicken n' Waffles ($31).
The former is LAVO's rendition of baked eggs – think perfectly gooey eggs, tomato, bell peppers, onion and thick slices of crusty toast. The latter is, of course, an American diner classic that gets an elegant upgrade to pieces of spiced chicken breast and ricotta waffles with a sweet maple syrup drizzle. Though this part of the chicken is not known to be juicy, it wasn't dry due to the thin slices and more than adequate batter. Again, we were impressed by the versatility of ricotta cheese in producing waffles that were thick and chewy but also amazingly fluffy on the inside.
We are definitely making a point to try the Ricotta Pancakes ($24) with lemon and blueberries on our next visit. Who knows, we might just be persuaded to stay for their special LAVO Aperitivo, which offers 1 for 1 signature cocktails between 5pm to 7pm daily.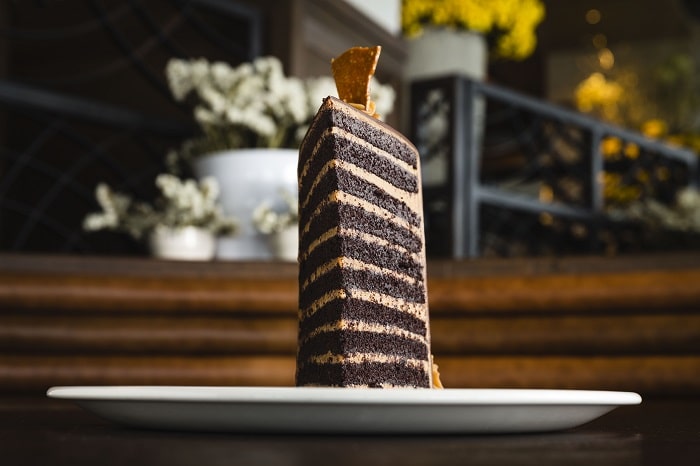 Lastly, an honourable mention for dessert also available all-day: the 20 Layers Chocolate Cake ($24), a sinful creation of moist Chocolate Devil's food cake and luscious peanut butter mascarpone, topped with chocolate ganache and peanut brittle. The story goes that many a couple have proposed at LAVO with this exact dessert because of, get this, its symbolic resemblance to a HDB flat. Is there a sweeter way to BTO? 
LAVO Italian Restaurant & Rooftop Bar is located at Marina Bay Sands, Hotel Tower 1, level 57, Singapore 267475,  p. +65 6688 8591. Opens 10.30am – 2am daily.