Attention Please; Les Amis Deserves It: Review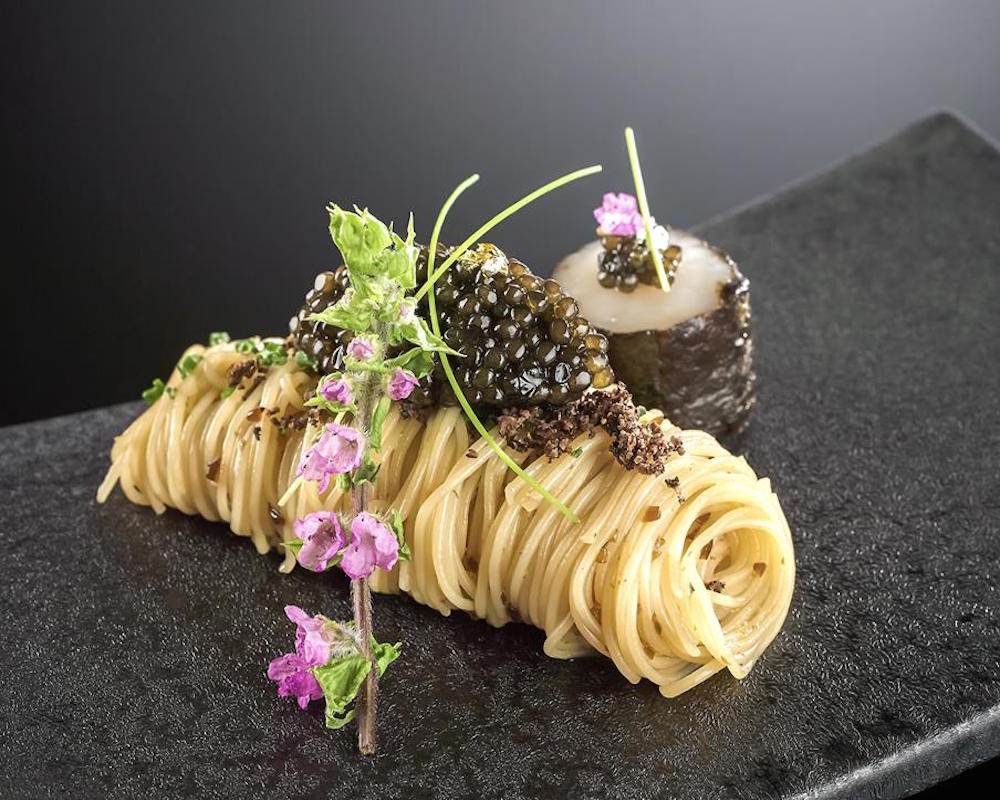 PUBLISHED July 1st, 2015 04:00 pm | UPDATED January 19th, 2016 06:24 pm
The Singapore fine dining restaurant scene is a bit of the minefield. In order to survive, you need great food, impeccable service, the ability to remain relevant to people, and a little luck. Surviving two years is admirable in this era, but 20 years? That deserves a standing ovation.
So put your palms together for Les Amis – the Les Amis Group might have more than a dozen brands under their belt but their eponymous restaurant will always have a place in our hearts (and in Asia's 50 Best Restaurants; they were number 13 this year).
We haven't been to Les Amis since the beginning of Chef Sebastien Lepinoy's – a protégé of Joël Robuchon who specializes in exquisite French cuisine with Asian aesthetics – tenure in late 2013, so we're glad we made a trip back after their $1.5 million facelift earlier this year.
On top of expanded seating capacity and four private dining rooms (one with the view of the kitchen on the first level and three on the mezzanine level), the restaurant remains elegantly minimalist with beige-grey furniture and carpets, as well as a carefully curated selection of paintings.
To start, we were presented with Chef's signature, the visually stunning Cold Angel Hair with Caviar and Black Truffle topped with gold leaf. Perfectly al dente pasta coated with kombu stock, this dish is sea-riously delicious, especially with the explosively umami orbs of caviar. Excellent.

Chef's Table Private Dining Room
Next up, Steamed White Asparagus from Provence served with a traditional mousseline sauce, which is named after the delicate texture of muslin; I could wax lyrical about this divine egg-based sauce (similar to hollandaise) that was a perfect foil for the firm and slightly bitter white asparagus. Do note that by the time you're reading this, the white asparagus season might be over – seasonality influences Chef Sebastien's menus very heavily – so you might not be able to sink your teeth into this.
I was in crustacean heaven with the Warm Lobster Rouelle. Think lobster and langoustine chunks encased within baby organic spinach, on a bed of classic fish bone sauce and topped with ikura. Personally, the sauce (fish bones boiled down with butter) is once again the star of the dish. The spinach adds another layer of complexity and texture to what might easily have been an overwhelming oceanic dish.

Warm Lobster Rouelle
Wild Scottish Salmon Served Two Ways sees salmon tataki paired with salmon tartare. Salmon fans will love the former – slow-cooked salmon confit torched precisely to attain that slight charred finish while leaving a pink, moist centre full of flavour. The tartare presented a completely contrasting way to indulge salmon, but the mushiness just didn't agree with me.
Oh, but did Les Amis redeem itself with the impressive Baby Lamb Rack from 'Luberon' with ratatouille! Starring 21-day old lamb that hasn't been weaned, this is the best lamb I've ever had, period. It might seem questionable to indulge in something so young (this happened when I was staring at the tiny lamb ribs on my plate), but it's so wonderfully tender and un-gamey that my inner foodie drowned the guilty conscience out in a hot second. However, it also means that this dish is seasonal, depending on the sheep reproduction cycle, and comes at a premium.

Salmon Served Two Ways
For dessert, the Tropical Fruits in a sugar sphere with coconut sorbet turned out to be a scrumptiously sweet Alphonso mango when we cracked the delicate shell of the sphere. After a heavy meal, this was a light and relatively simple dessert that highlighted the quality of produce more than anything else.
Service is impeccable, if a little mechanical at times when explaining the dishes, but the restaurant manager took extra care in answering questions of every guest. This is one of the few meals I've had this year where every thing on the table was a win, and we're pretty sure your experience will be amazing and totally worth the damage.
Set lunch at Les Amis is available in 3 courses ($55++), 4 courses ($80++), or 7 courses ($145++). Dinner menus are available in 6 courses at $165++, 7 courses at $220++, and 8 courses (includes cheese platter) at $280++.
Top Image: Cold Angel Hair Pasta with Caviar and Black Truffle, Tropical Fruits in Sugar Sphere