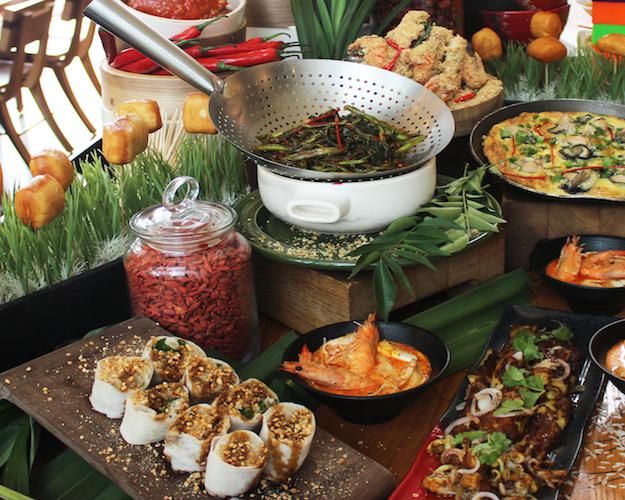 PUBLISHED July 30th, 2015 08:49 am | UPDATED May 9th, 2018 03:13 am
Take a stroll down the memory lane and relish Singapore's 50 years of success with Lion Remix, at W Hotel's Kitchen Table restaurant on 8th and 9th August 2015. Featuring the treasured flavours of Singapore with an exclusive, specially designed lunch menu, Lion Remix is set to tantalise the nation's love for street food with a W Hotel twist.
Available for two days only, dazzle your palates with a delectable spread of local culinary delights such as Singapore's signature Chilli Crab with Fried Mantou, Wok Fried Cereal Prawns, sambal inspired Squid and Alaskan Crabmeat Popiah, among others. Raise your glasses in celebration of Singapore's Big 50 as one united nation.
Lion Remix is priced at S$228++ per person for Adult Bubbly Rose Remix, which includes free-flowing Taittinger Rose Champagne, wine, beer, soft drinks and juices. The Adult Bubbly Remix is priced at S$188++ per person, and swaps the Rose bubbly for standard Taittinger Champagne. Children (ages 6-12) dine at a price of S$75++. All diners of the Lion Remix lunch will be given complimentary access to the Wet pool.
The Lion Remix lunch buffet is available on the 8th and 9th of August. Lunch is served from 12.30pm to 4pm while the free flow of drinks ends at 3.30pm. More information can be found [here](http://www.wsingaporesentosacove.com/en/thekitchentable).