Lockdown Cookup: Simone Zanoni's 30-Minute Seafood Risotto Is Pure Creamy Comfort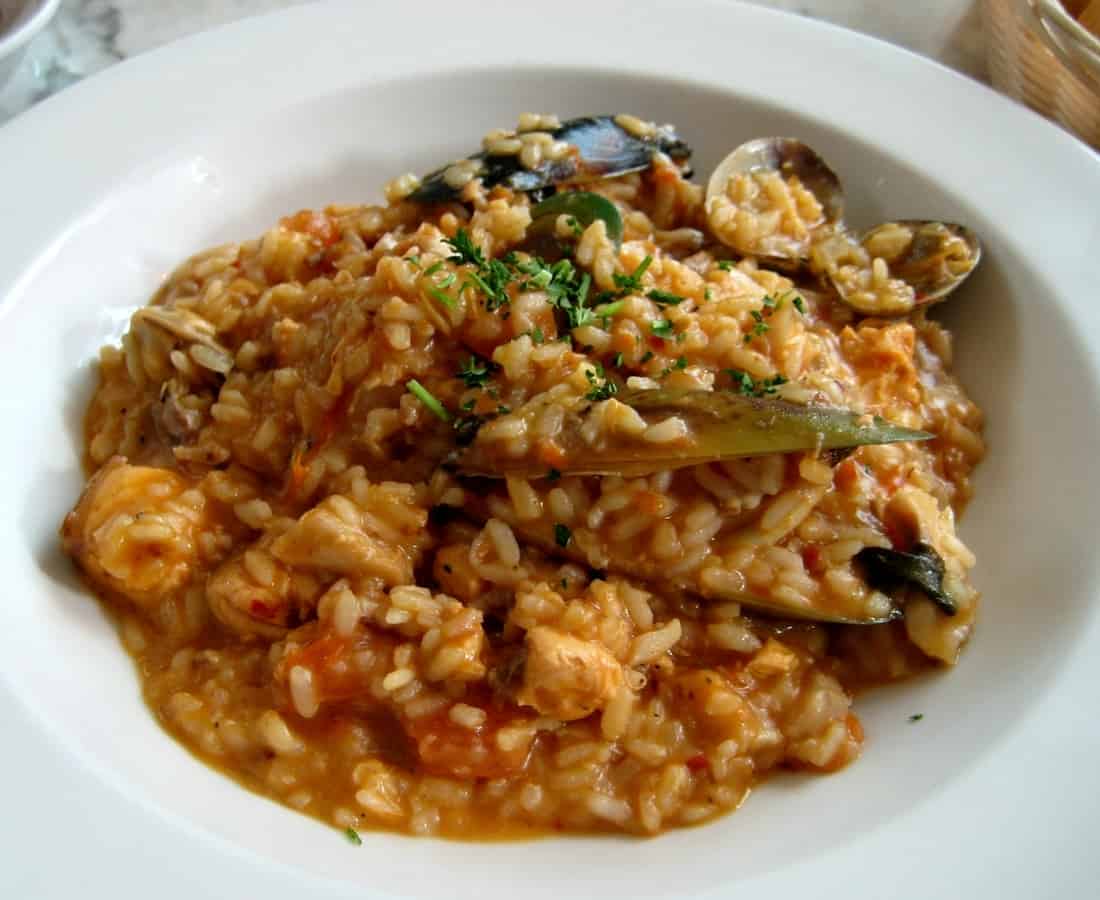 PUBLISHED May 28th, 2020 05:00 am | UPDATED June 16th, 2020 07:05 pm
Creamy, carb-y, and packed with umami – seafood risotto is our definition of comfort grub. This Mediterranean classic has an (unfair) rep among home cooks as a time-consuming affair – but leave it to Italian chef extraordinaire Simone Zanoni to show us a 30-minute marvel.
The firebrand at the helm of Four Seasons Hotel George V's one-Michelin-starred Le George in Paris, chef Zanoni runs his kitchen with infectious energy and a passion for sustainability. No surprise that his recipe for Risotto aux Fruits de Mer, shared on his Instagram page, is full of nifty tricks for cutting down on waste. Using mussels? Enrich your stock with the shells. No scallops? Use up whatever you've got in the fridge.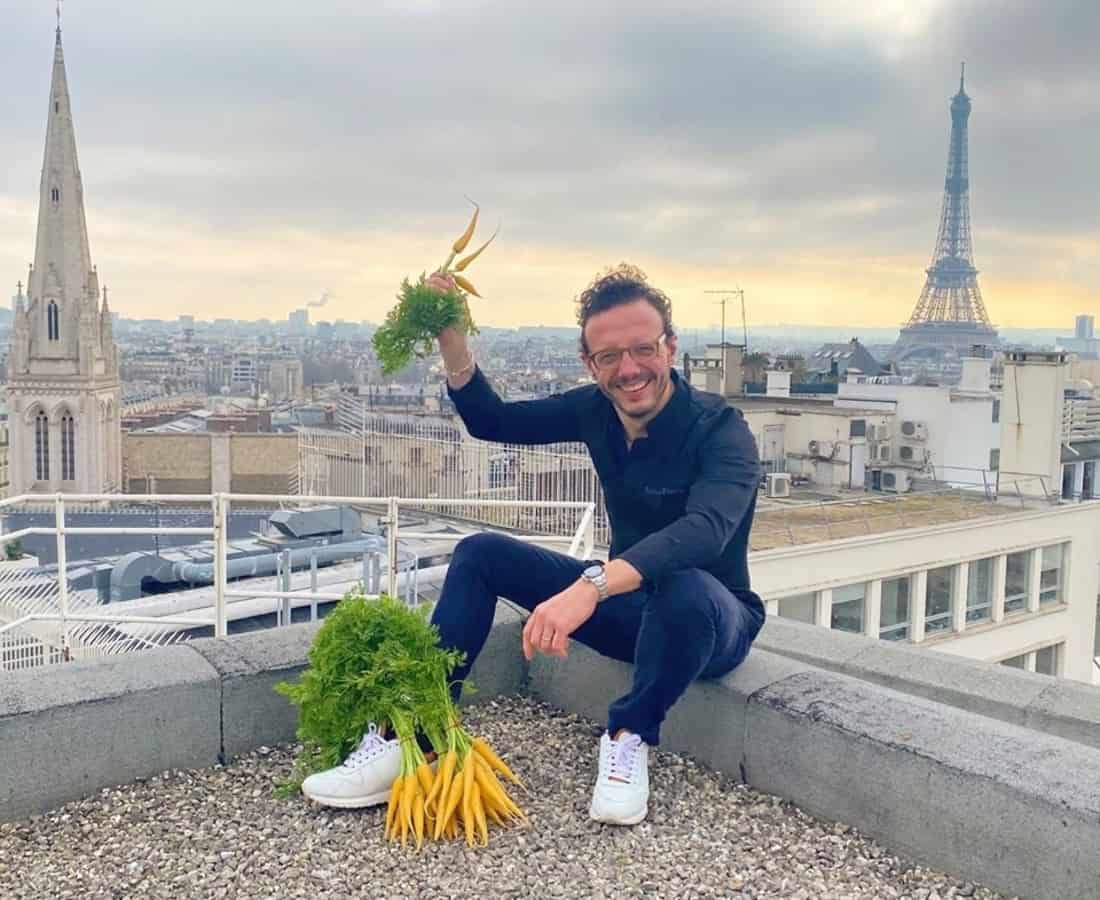 What results is a lean, green recipe that yields, as he says, an 'atomic bomb' of umami. Here's our translated version of his recipe in French:
Ingredients (serves 2)
200g rice (Carnaroli, Arborio, or Vialone Nano)
1 glass dry white wine
500g mussels
200g scallops and/or shrimps (or any other seafood at hand)
1 lemon, juiced
Lemon basil (or sweet basil)
Flat-leaf parsley
Olive oil
Garlic
Method
Making The Stock
Step 1: Heat olive oil in saucepan until it begins to smoke.
Step 2: Pour in the mussels, a few cloves of garlic, and a handful of parsley. Add a drizzle of white wine and cover the saucepan.
Step 3: Let cook for around 2 minutes, or until all the mussels are open.
Step 4: Remove from heat and strain through a colander.
Making The Risotto
Step 1: Pour olive oil in saucepan over medium heat. Add the rice, and throw in a pinch of salt and pepper at your discretion. Stir continuously for around 2 minutes.
Step 2: Pour in a drizzle of wine. Continue stirring for another minute, until the wine has completely evaporated.
Step 3: Ladle the stock through a sieve into the risotto. Simmer for 13 minutes.
Cooking The Seafood
Step 1: Meanwhile, pick the cooked mussels from their shells and collect them in a bowl. Leave aside.
Step 2: Preheat a dry saucepan over medium-high heat.
Step 3: Drizzle olive oil and pepper over the scallops and/or shrimps.
Step 4: Add scallops and shrimps to heated saucepan, and add a dash more olive oil.
Step 5: Sauté for about 30 seconds, then remove from heat and transfer the seafood onto a plate.
Step 6: Add a dash of water to the empty saucepan. Scrape off the 'juice' that remains, and pour it into the risotto for an extra umami kick.
Putting It All Together
Step 1: Chop and mix the parsley and basil.
Step 2: Check that the risotto has a creamy consistency, and that the grains have an opaque center with translucent edges. Once ready, remove from heat and let sit for about 15 seconds.
Step 3: Add scallops, shrimps, mussels, and herbs, and mix well.
Step 4: Optional – add 30g of butter for extra creaminess, and more olive oil if too compact.
Step 5: Add a spritz of lemon juice and mix well.
To check out Chef Zanoni's expert sautéing and stirring techniques, here's his original video guide:
Top Image: Ernesto Andrade on Flickr