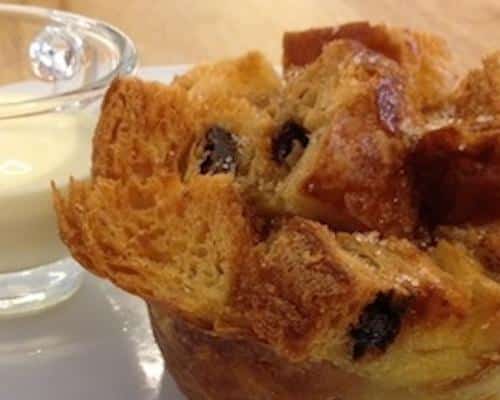 PUBLISHED June 23rd, 2012 01:17 pm | UPDATED June 6th, 2016 12:33 pm

It seems that the area north of Tanjong Pagar MRT is having a bit of a moment – there's been a smattering of interesting places which have opened up there of late and of course we'll be sharing them all with you right here on City Nomads. One of these places is SPRMKRT on McCullum Street. Part self-service bistro, part corner shop (hence the reference to supermarket), SPRMKRT has recently become one of my go-to recharge spots when I'm in the area.
Why? Well here are 5 reasons…
I love the light, airy, laid-back feel in here. It's pretty energising, especially when you are about to hit that 3pm slump or need something to gently shake you into the day's work.
The coffee these guys serve up is rich and well balanced. I particularly loved their Cappuccino ($5.50) which was smooth, with an inviting aroma and topped off with a creamy froth.
SPRMKRT has their very own pastry chef, and her cakes, pastries and cookies are baked fresh there every day – whether it be something like Sundried Tomato, Mozzarella Cheese and Pesto Bread ($2 per slice) or the ridiculously delicious Bread pudding with Vanilla Sauce ($6 each) which we indulged in the other day. Seriously fiendish!

They offer a small, simple menu using market-fresh seasonal products – expect things like salads, soups and pastas. Also doubling up as a boutique supermarket, if you should be inspired to cook, all the ingredients from the day's menu are available to purchase by weight over the counter.
They have a very cute collection of home and office products lovingly and thoughtfully sourced available for sale.  For some strange reason we became rather fixated on the collection of domestic brushes. Hey, each to their own!
SPRMRKT is all about melding the "enjoyment of food, retail and art in a single space". Well we've covered the food and retail aspect and we're looking forward to checking out what art will be showcased on their walls in subsequent visits. I love the vibe at SPRMRKT – there's something so fresh-feeling about walking into and occupying their thoughtfully curated space.
Enjoying a casual bite to eat + getting your java fix + grabbing some stock for your culinary pursuits + acquiring some bits and bobs for yourself or as presents for friends + showcasing arts and design. Now that's MY kind of SPRMRKT!