Relive the Disco Era at Saturday Night Fever The Musical: Review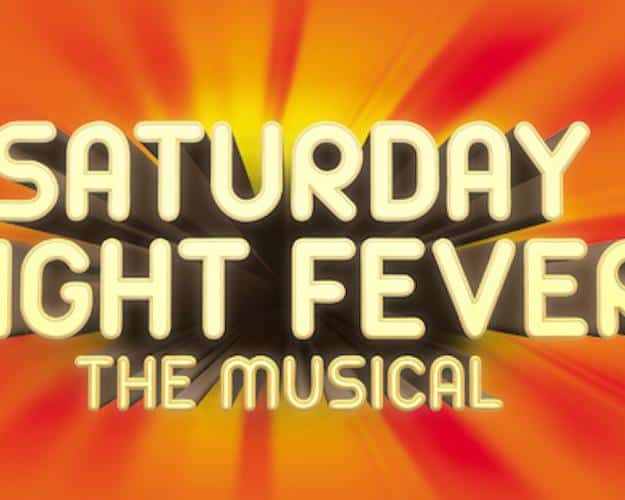 PUBLISHED September 29th, 2015 04:00 pm | UPDATED June 3rd, 2020 06:40 pm
My, oh my, what a night. There was singing, and dancing, and more singing and dancing. Saturday Night Fever, the iconic disco-era musical which was a hit on West End and Broadway, opened at the Mastercard Theatres in Marina Bay Sands last Friday.
Made famous by John Travolta's twisting hips and the Bee Gees' catchy tunes, this rendition, featuring an international cast from the United States and Manila, wowed the crowd with its energy and spirit. Amidst much feet-tapping, many-a-time nearly tapping the foot of my neighbour who was himself tapping along, I was transported back to the 70's New York and reminded of the glories of being young and foolish.
It is 1976. 19-year old Italian-American Tony Manero has a dead-end job selling paint in Brooklyn, New York. The little that he makes goes towards funding his Saturday night passion – dancing at the local discotheque – as he struggles to escape the banalities and struggles of life. Letting his feet do the talking, Tony shines on the dance floor and loses himself in training for the disco dance competition that is set to define who he is. Pairing up with Stephanie Mangano, the duo imagine a life beyond the Brooklyn they know and work together to finding out how they might get there.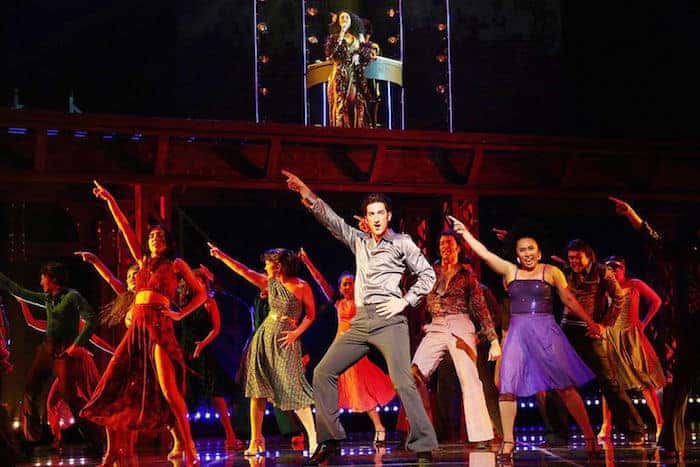 Photo by TODAY
I was surprised to see that the musical also touched on heavier themes such as racism, violence towards women, and death. Although these were also seen in the movie, it is perhaps harder to imagine musical theatre portraying such themes with finesse. That said, I think this edition of the musical did well in weaving the darker aspects together with the upbeat tunes in a way that reminded audiences that there was more to the starkness of reality than meets the eye.
Starring as Manero, Brandon Rubendall was fantastic in his portrayal of a 19-year old boy on the cusp of being a man – a cocky king of the dance floor, and yet, still a boy who yearned for his mother's company and his father's approval. Rubendall's dancing and singing also deserve mention, as do the wolf-calls that he received in an opening scene where he gave the audience a glimpse of his sculpted physique. Jenny Rubali, who played Manero's dance partner Mangano, enjoyed good chemistry with Rubendall and proved that she could hold her own in the song and dance department.
More than anything, the music and sets – everything screaming 70's – shone through in this production. From anthems such as 'Stayin' Alive' and 'Jive Talking' to ballads such as crowd-pleaser 'How Deep Is Your Love', the Bee Gee's tunes proved again and again that they could, and would, stand the test of time. The flashy shirts, bell-bottoms, disco lights worked in good contrast with the functional sets, highlighting the vibrant colours of the era. So, what are you waiting for? The Night Fever beckons. Now.
Saturday Night Fever The Musical runs at the MasterCard Theatre at Marina Bay Sands till 4 October 2015. Tickets are priced from S$95 to S$175 (excluding booking fee) and are available at SISTIC.