Restaurant Review: Asian Market Cafe Reopens With Southeast Asian Buffet Delights in Fairmont Singapore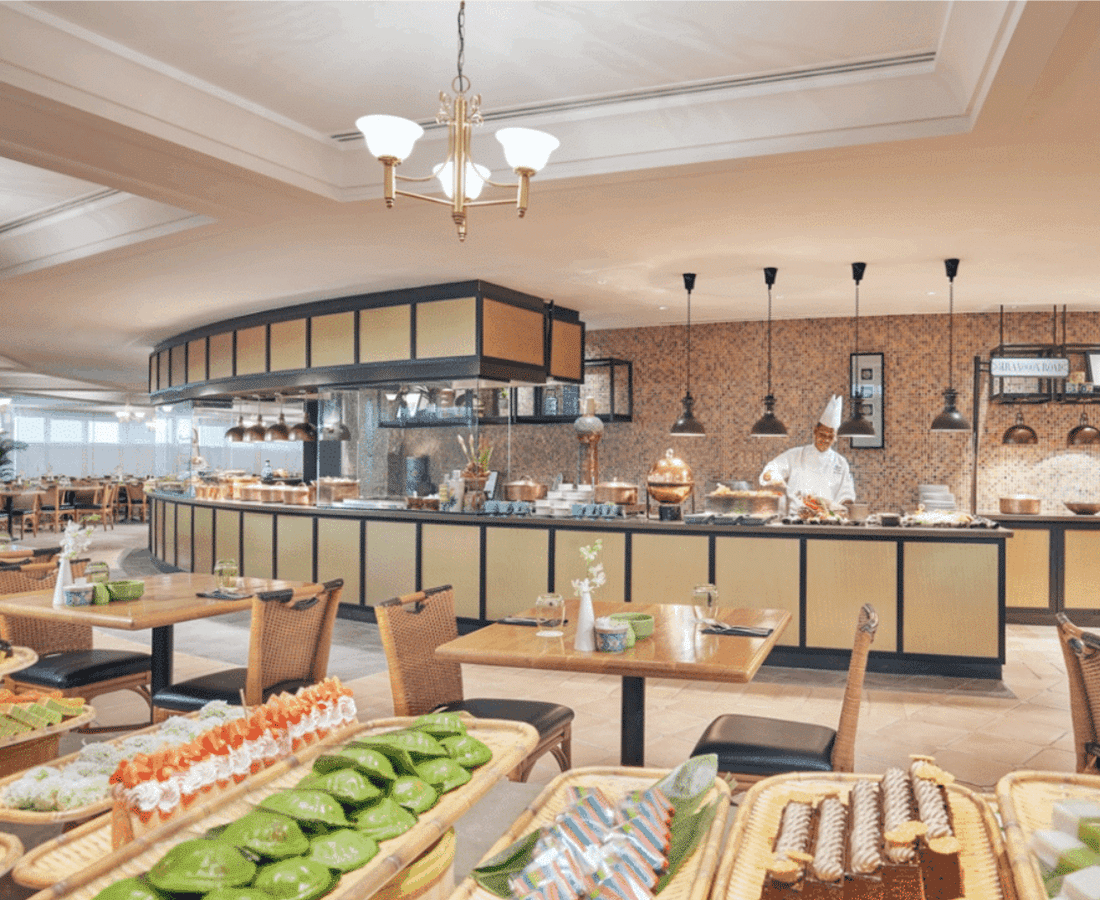 PUBLISHED October 16th, 2020 06:00 am | UPDATED October 19th, 2020 10:12 am

The pandemic has taken the fun out of many things such as travelling the world and trips to cinemas – but not, thankfully, all-you-can-eat buffets. Foodies in Singapore have a new normal to look forward to, with fresh, unlimited servings of food served straight to our tables. Many establishments have adapted accordingly, including one beloved pan-Asian restaurant in the CBD with a fresh new dining concept. 
Tucked away in Fairmont Singapore, Asian Market Cafe's charming colonial decor is as rich in culture and heritage as the Southeast Asian cuisine it serves. Ranged across the space are the familiar trappings of a buffet spread, including an impressive satay display and a live roti prata station which – sadly – we couldn't touch. This Halal-certified restaurant prides itself on paying homage to regional flavours, and its latest inspiration focuses on the family-style Hidang Mahsuri commonly seen in traditional Malay weddings.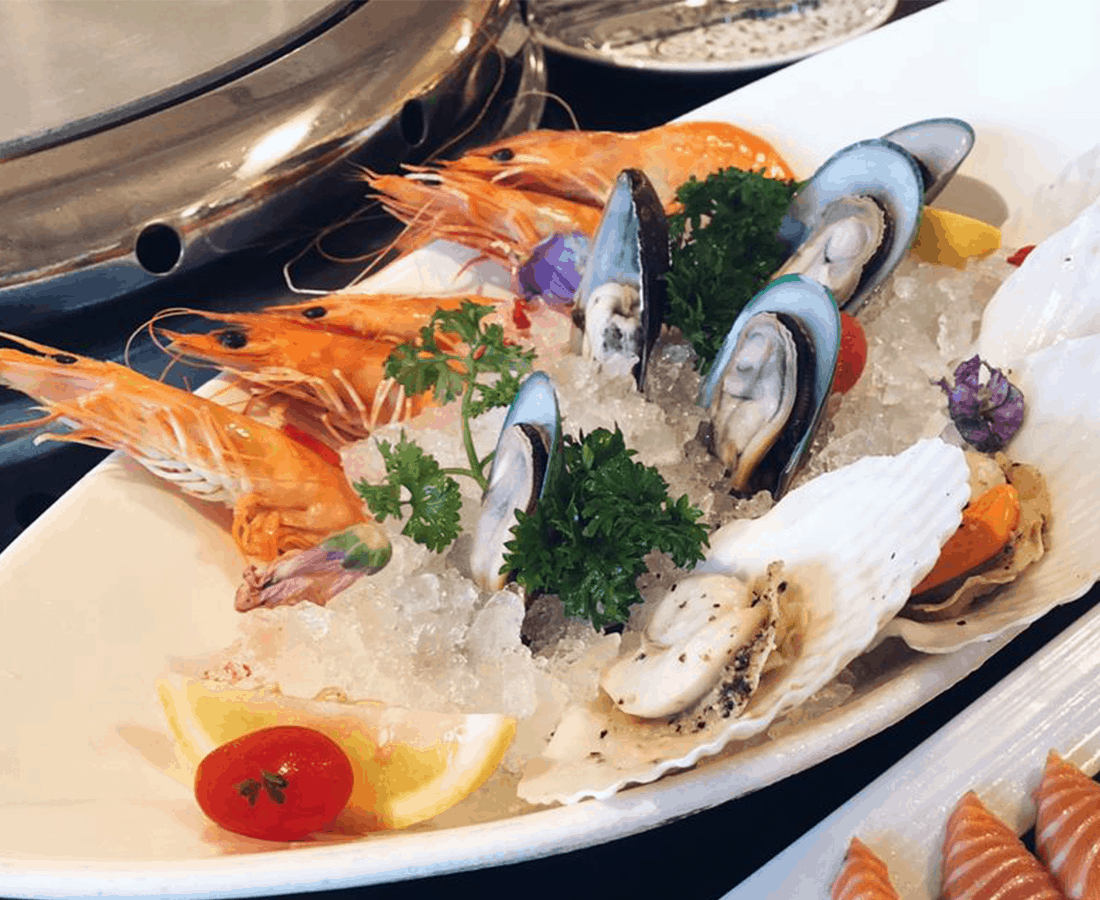 Upon being seated, you'll be welcomed with a colourful selection of moreish appetisers. The Mediterranean staple of Pita Bread gets a lightly fried makeover, giving it a crispy bite with a sweet doughy centre. It complements the accompanying dips of hummus and baba ganoush, but the spotlight undoubtedly shines on the sweet Thai Mango Salad and tart Nyonya Achar spreads. Fresh treasures from the sea quickly follow, with a Deep Seafood Platter overflowing with cooked cold prawns, deep ocean scallops and thick slices of salmon sashimi.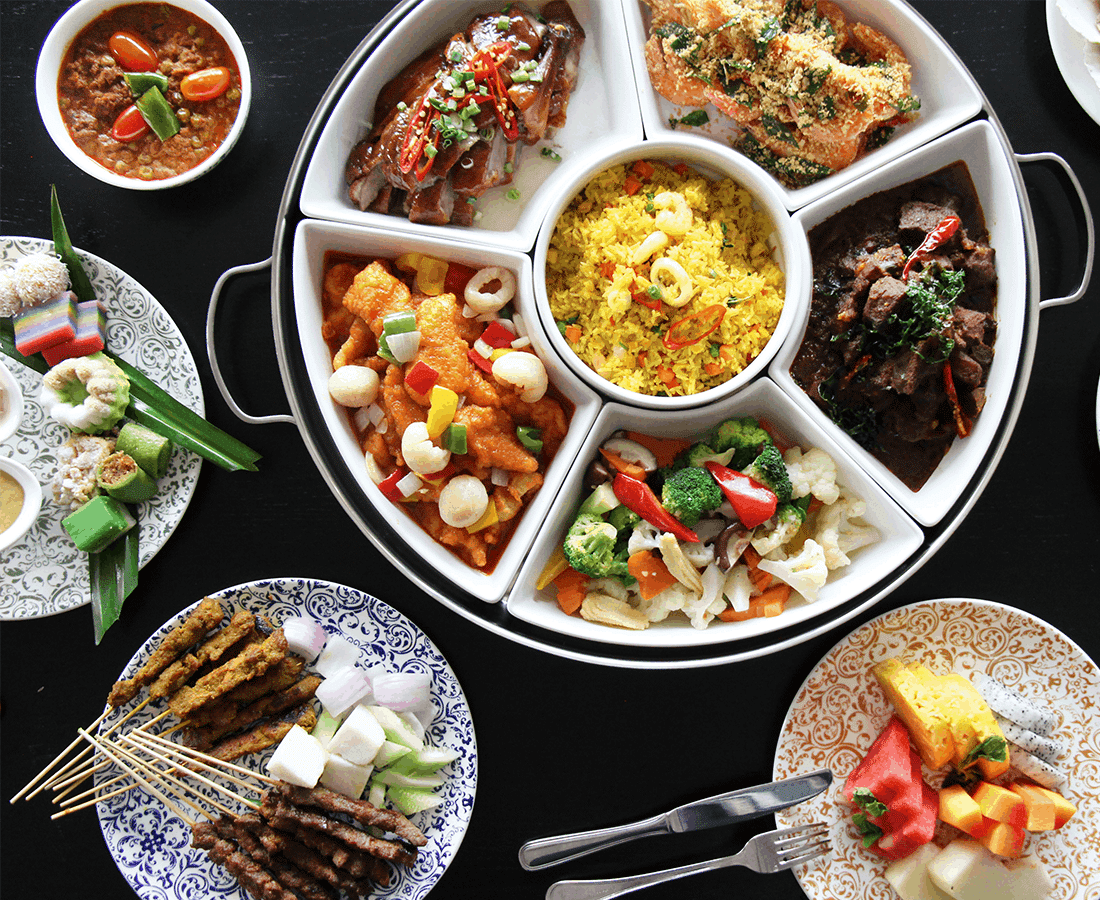 An explosion of flavours await in Hidang Mahsuri's highlight, the signature silver Dome. Designed to allow fellow diners to help themselves to whichever dish they fancy with a spin, it's filled to the brim with local favourites, kept warm on a metal platter heated from beneath by candles. Perfectly seasoned, the Beef Rendang is tender on a fork but a little dry in the mouth, unlike the delightfully succulent Roasted Duck in plum sauce. Meanwhile, the Thai Pineapple Fried Rice is subtly sweet with just the right amount of spice.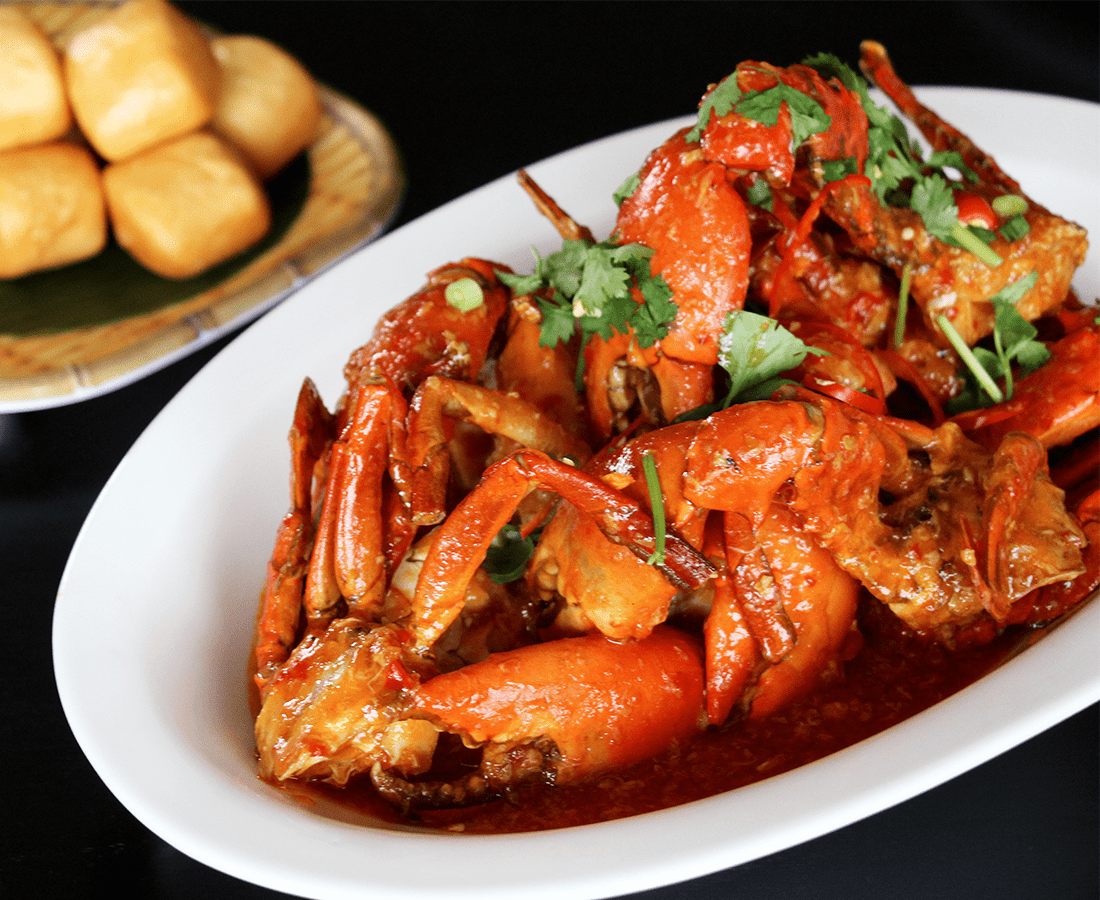 Another signature main on the menu is the Wok Fried Singapore Chilli Crab. While the meat is sweet and plentiful, the sauce rather falls short, lacking that satisfyingly spicy punch. But if you're still feeling peckish, head on over to the live stations to get yourself a few skewers of Grilled Chicken and Beef Satay or steaming bowls of Singapore and Penang Laksa. Instead of waiting, simply drop off the bamboo clips from your table at the station and your food will be delivered fresh and piping hot to your table.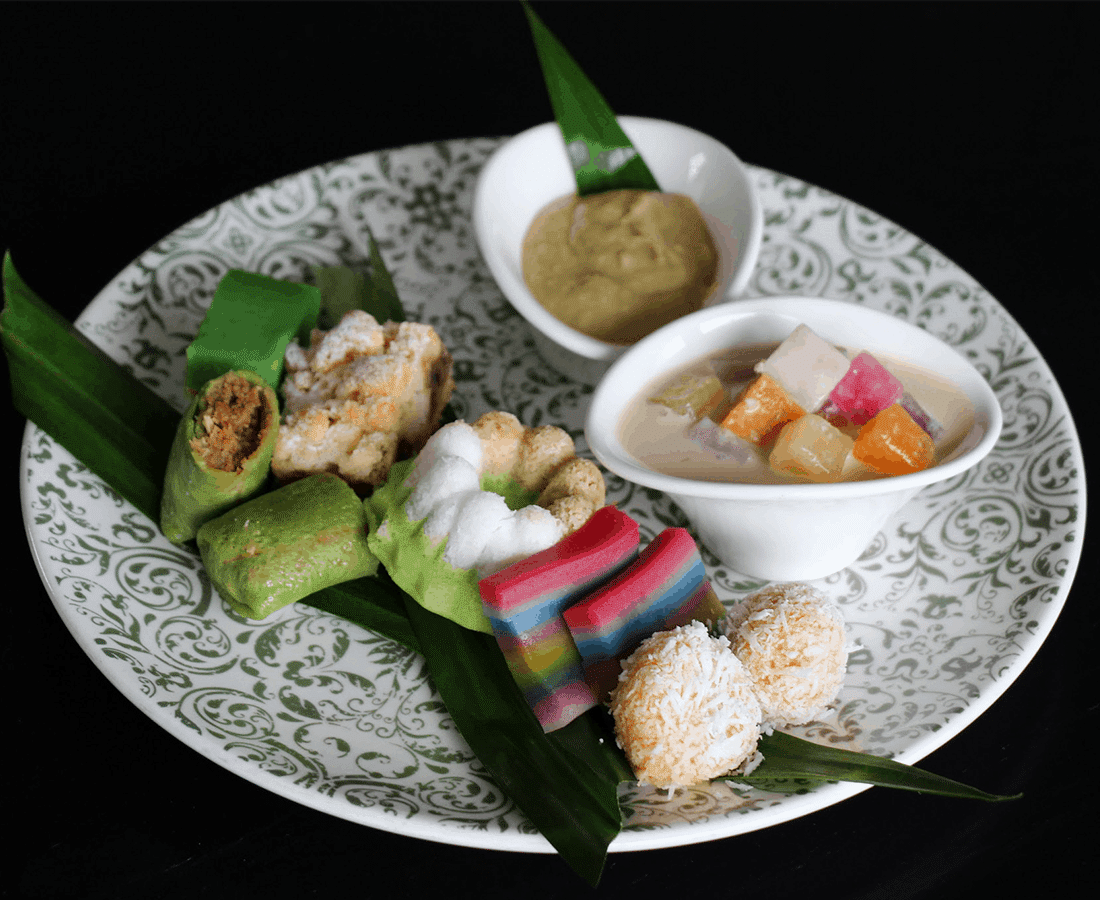 No meal is complete without dessert. Close your feast with a variegated platter of local and Peranakan delicacies, with a range of flavour profiles to please sweet tooths of all sorts. For those who favour decadent treats, the Durian Pudding and Burbur Cha-cha are smooth and creamy. The assortment of Nyonya Kueh is much lighter in comparison and doubles as a palate cleanser. Have a preference for Western desserts? Indulge in a crumbly Apple Tart and sinful Chocolate and Peanut Butter Tart before washing it down with a healthy assortment of fresh fruits. 

Asian Market Cafe is located at Level 2, Fairmont Singapore, 80 Bras Basah Road, Singapore 18956, p. +65 6431 6156. Open Mon-Fri 12pm–2.30pm & 6pm-10pm, Sat-Sun 12pm–4pm.