Restaurant Review: Avenue 87 Is A Journey Of Friendship And Mod-Asian Flavours on Amoy Street, Singapore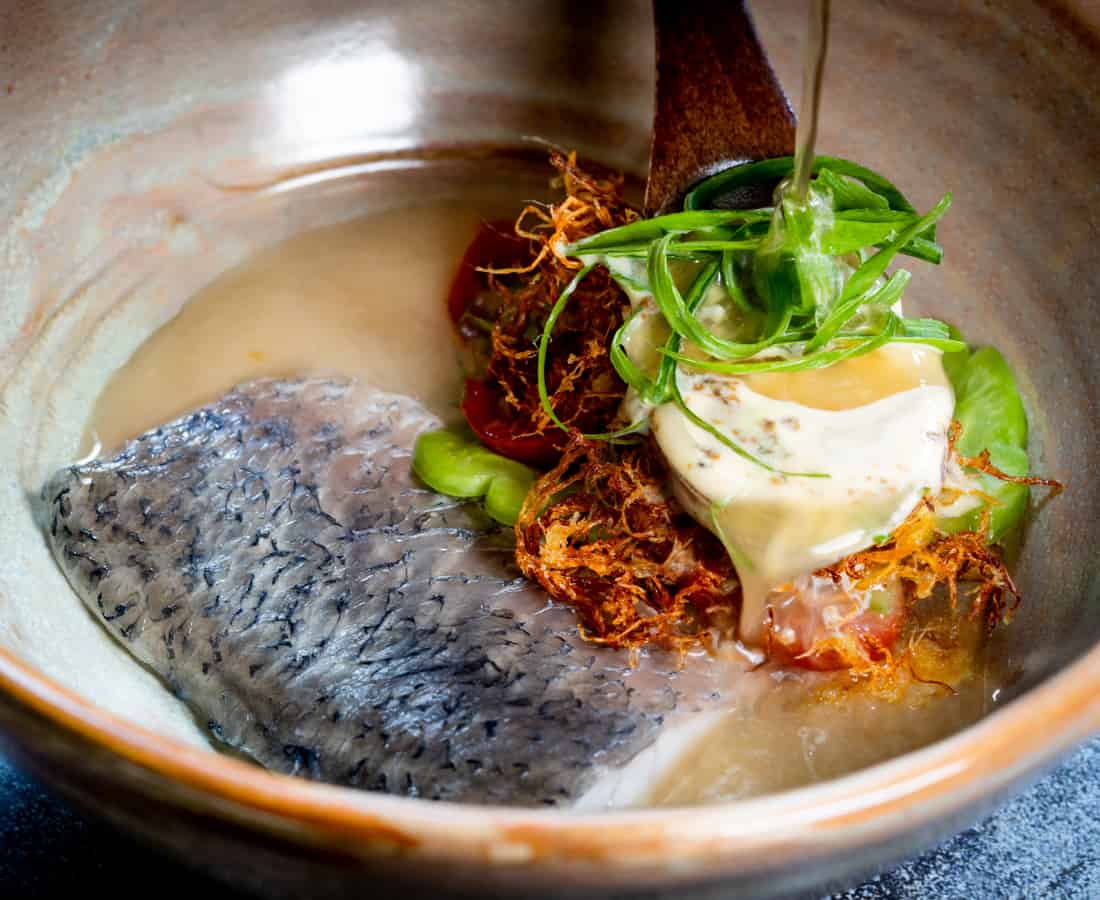 PUBLISHED October 3rd, 2020 06:00 am | UPDATED October 13th, 2020 10:55 am

Long-distance relationships aren't for the faint-hearted − so what more a culinary partnership cooked up over Skype? Once schoolmates who grew up in the same 'hood, Glen Tay and Alex Phan cut their teeth together in the kitchen of Tippling Club. Glen later moved to Shanghai's famed Ultraviolet, while Alex rose to Executive Chef at Park Hotel Clarke Quay. But when the chance came for Glen to helm a new restaurant, he instantly called Alex – distance be damned.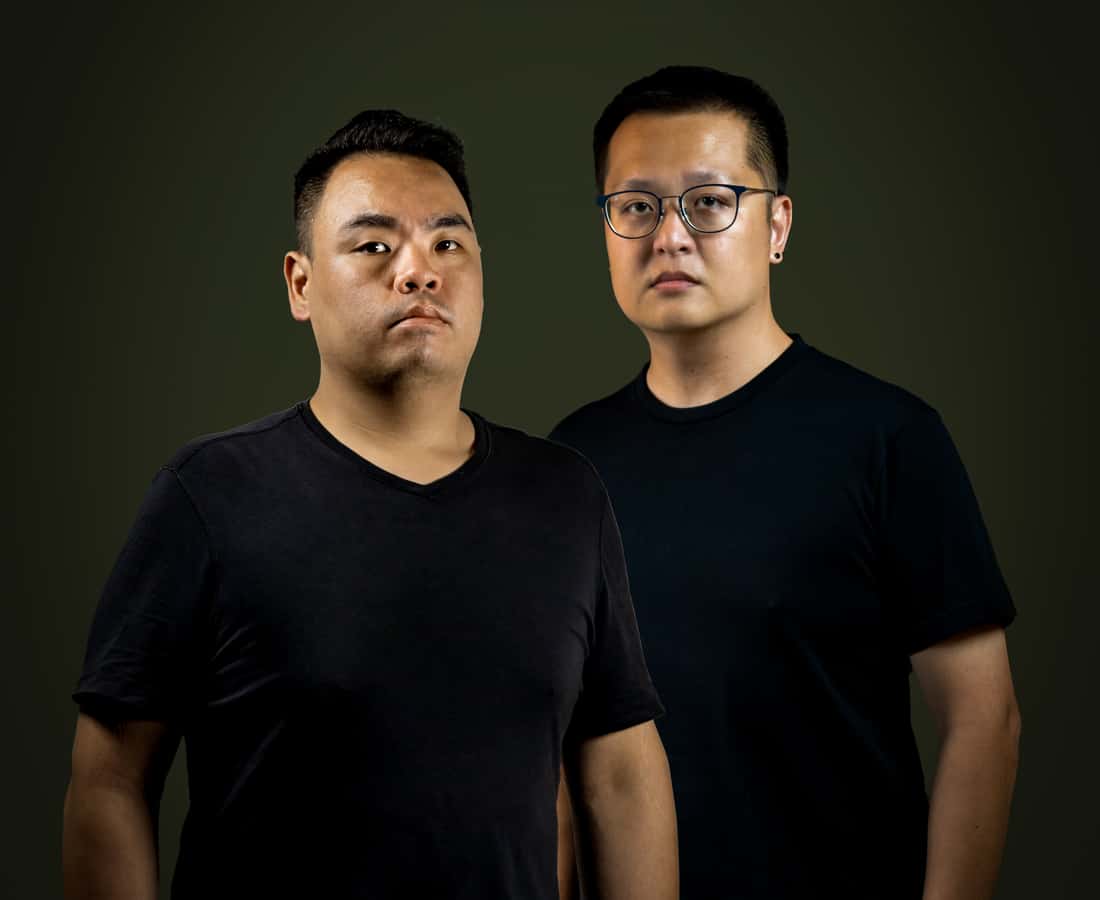 All through the COVID-19 lockdown, the duo spent long hours on video call, experimenting with recipes drawn from childhood favourites and travel experiences. Avenue 87 is the fruit of their long friendship – a mod-Asian restaurant on Amoy Street which walks a fine line between contemporary and comforting. Each dinner set menu – S$76++ for four courses and S$98++ for six courses – feels like a nostalgic journey into local flavours, peppered with regional twists.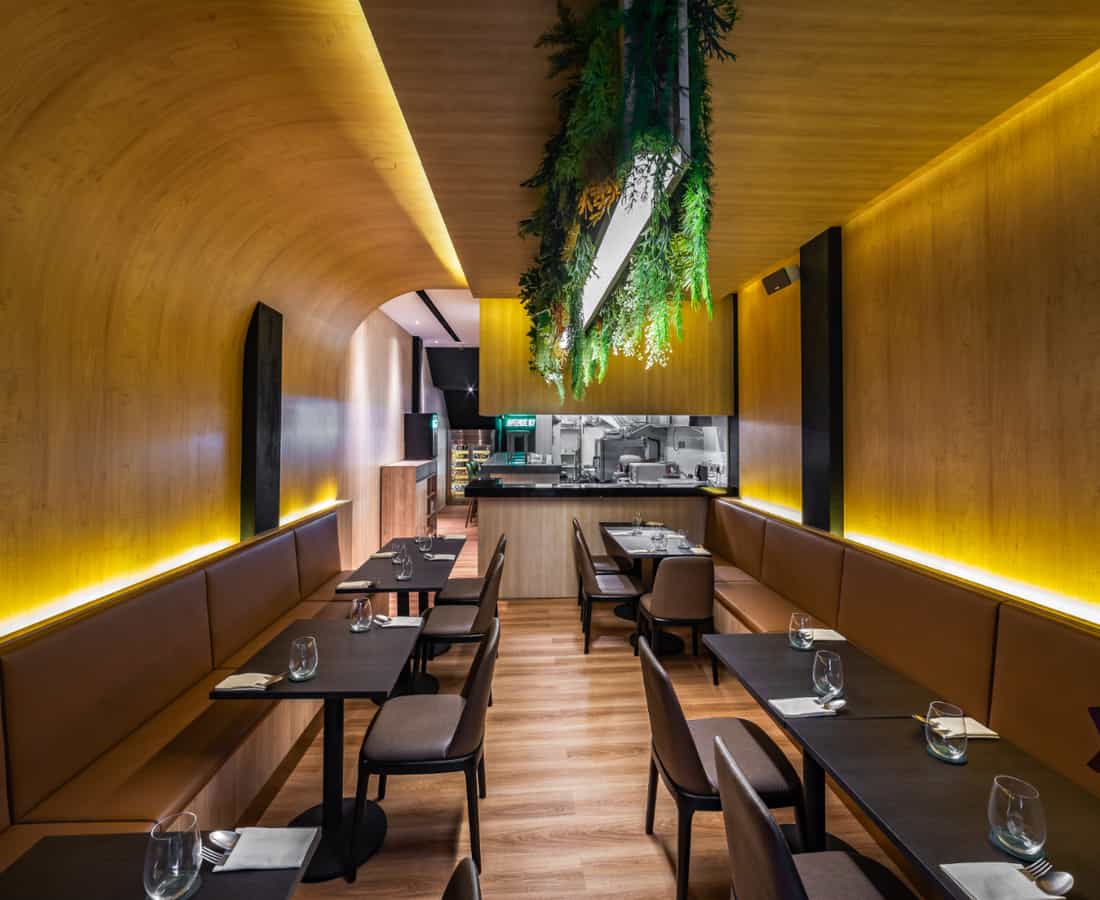 There's something calming and almost ceremonious about opening our meal with AVE87 Tea – a house-brewed blend of chrysanthemum, dried rosebuds, and red dates, served in a dainty china cup. A couple of tasty snacks follow – deep-fried Chicken Chips which are noticeably less greasy, thanks to the use of chicken breast rather than skin. The Kueh Pie Tee, too, makes for a fun bite, with a sour-spicy medley of assam pedas, charred eggplant, and lady's fingers that's inspired by fishhead curry – one of Glen and Alex's tze char favourites.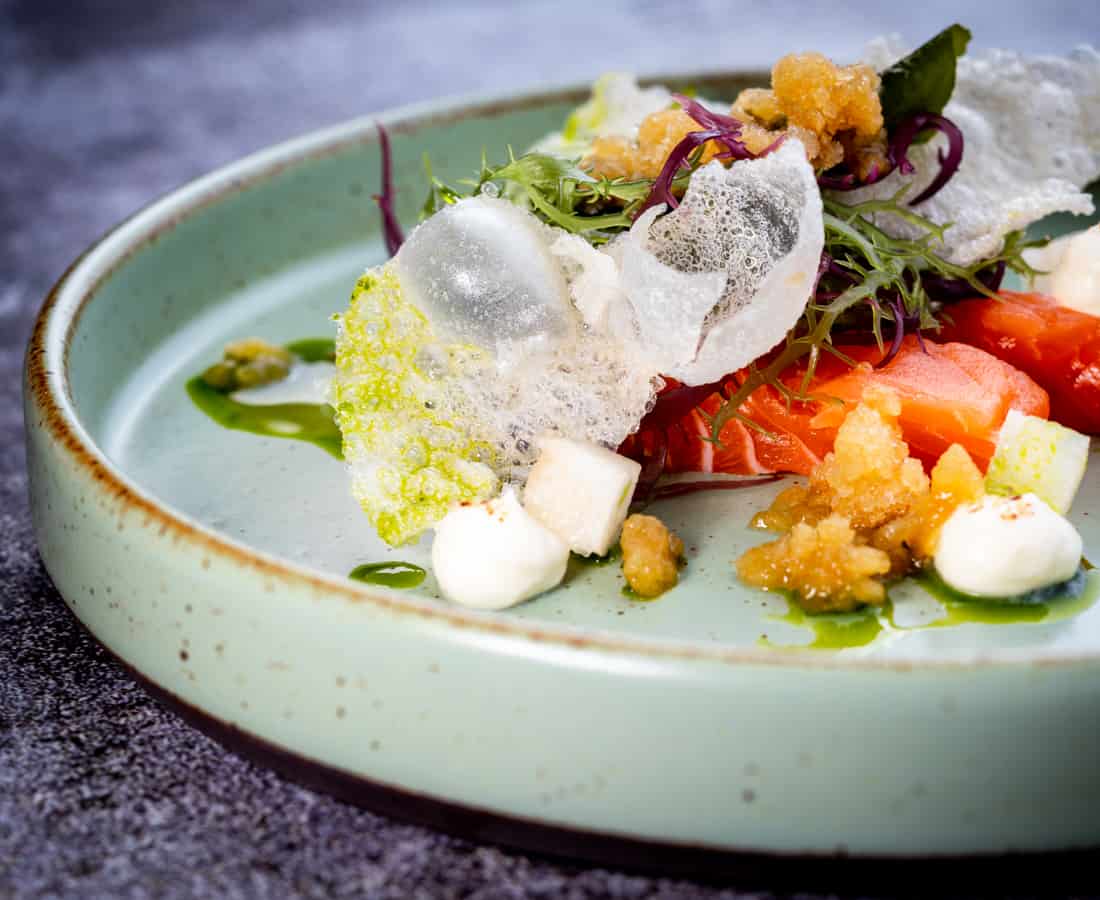 Our six-course dinner started strong with an intriguing contrast of textures and temperatures in the Salmon. Fresh salmon sashimi is the canvas for an unlikely play of sweet, sour, and savoury – diced crystal pear, ponzu-pickled wakame, a soy sauce and wasabi granita, plus Vietnamese rice paper crackers for crunch.
Locally sourced produce is a key part of the Avenue 87 ethos, with microgreens from Farm Delight and seafood from Ah Hua Kelong finding their way onto our plates. The AHK Seabass, for one, turns poached seabass from Ah Hua Kelong into a rich rendition of our familiar sliced fish soup. With a fish stock enhanced with anchovy oil and a silky spoonful of anchovy butter milk sauce, the soup is lightly peppery and deeply umami.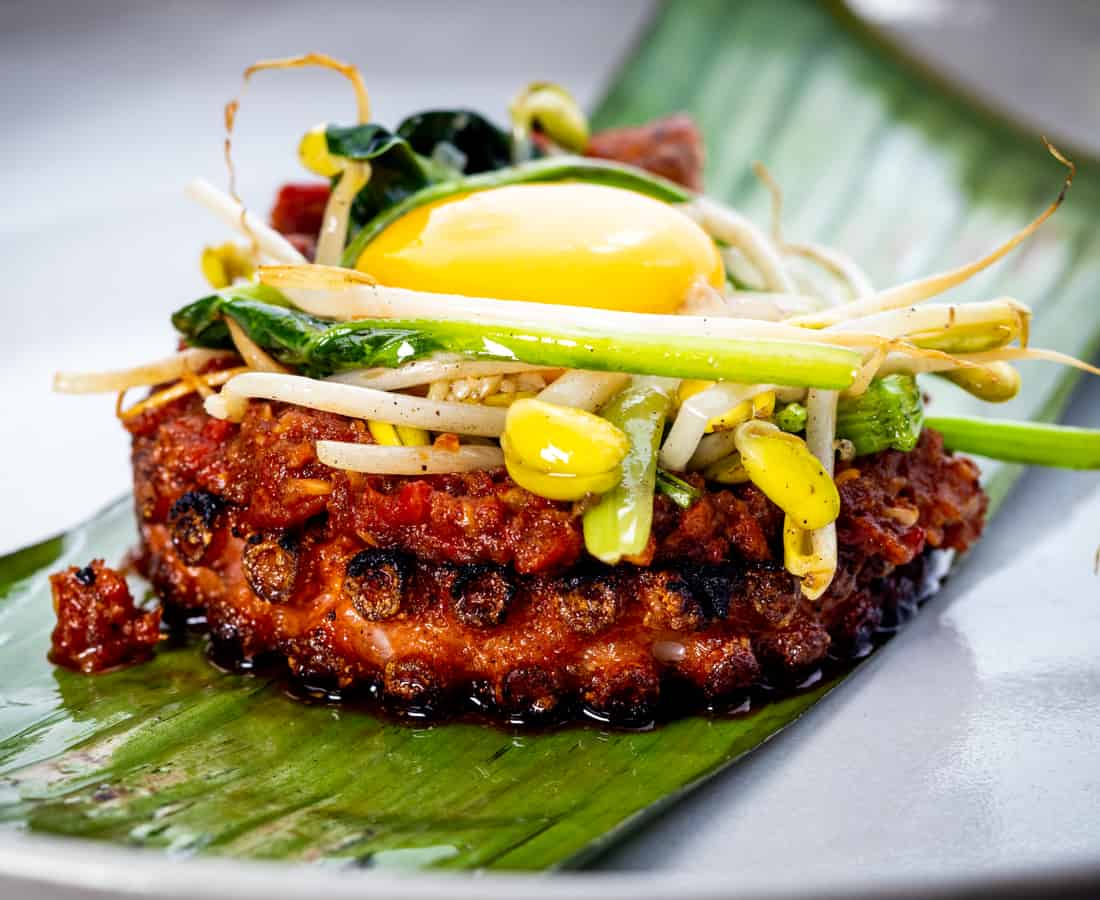 You'll find the same thoughtful balance of familiar and new in the Octopus, a reimagining of sambal stingray. Drawing on a sambal recipe from Glen's mother, grilled octopus tentacle is slicked with mildly punchy sambal and torched calamansi juice. The marvellously tender meat was enough to win us over at first bite – with beansprouts, market greens, and a confit egg yolk to pull the whole thing together, it was the smash hit at our table.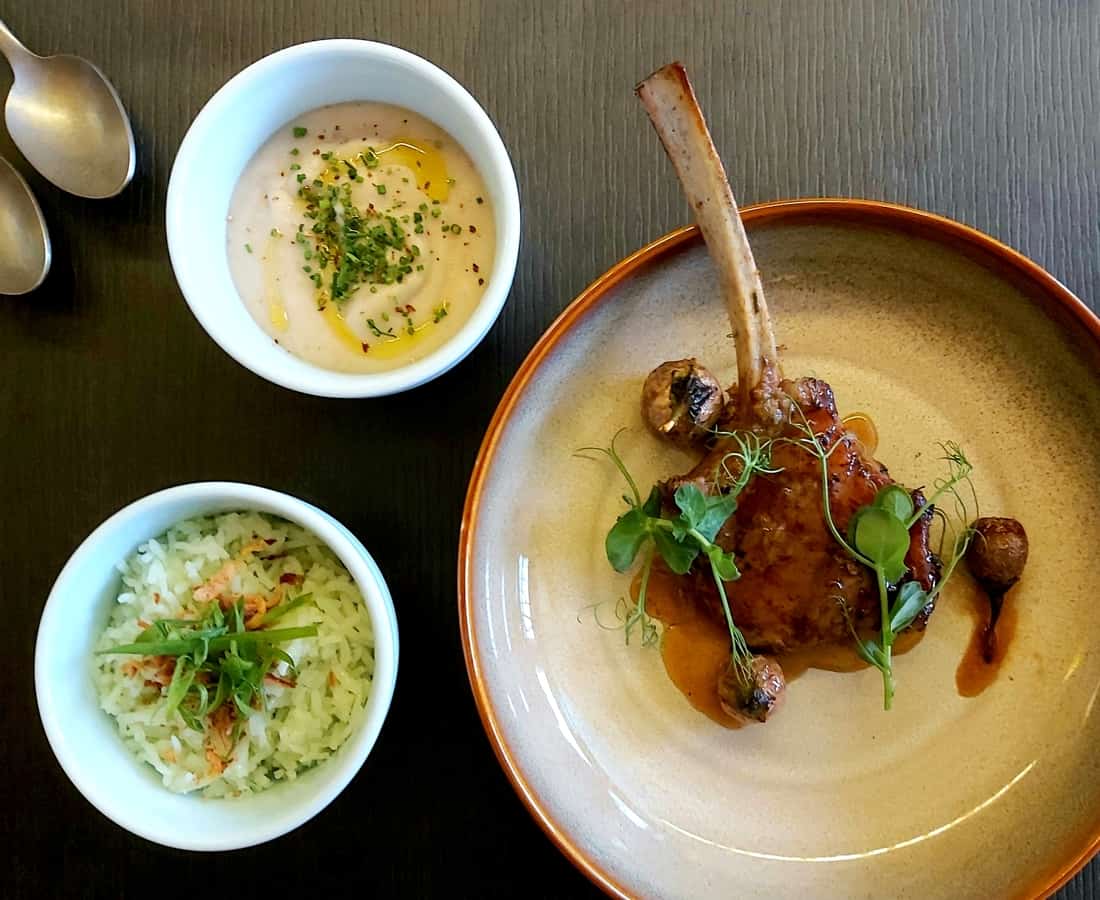 Lamb gets a Southeast Asian glow-up with our main course, the Baby Lamb Rack. Inspired by Alex's love of Vietnamese meat skewers, this Australian lamb rack comes rubbed with a Vietnamese-style mix of lemongrass, shallot, garlic, and ginger, then drizzled with tangy stingless bee honey. Of course, no Asian meal is complete without the carbs – the lamb is served alongside a choice of starchy sides which switches up everyday, like taro mash and coriander rice.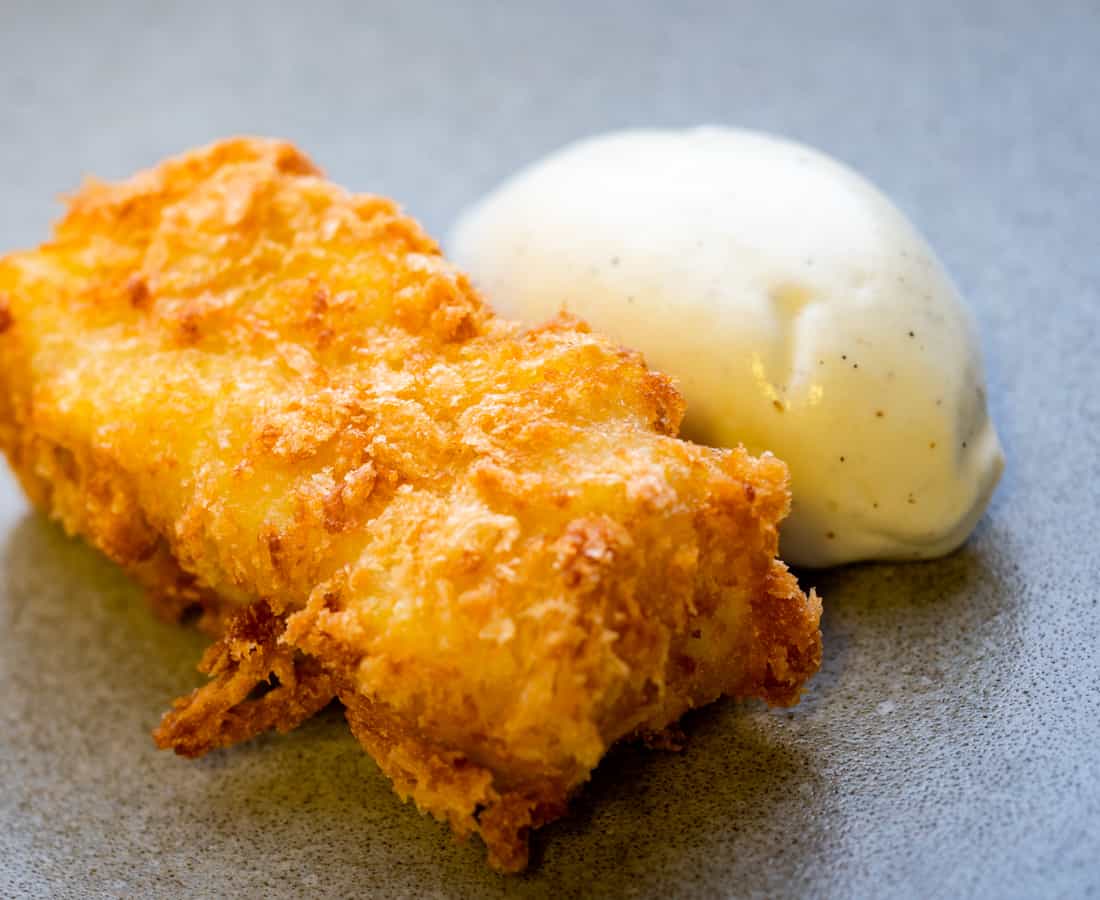 Dessert gets tropical with Coconut ice-cream on a refreshing mess of pound cake crumble, lime zest, and diced papaya. It's the second dessert, though – yes there're two, not to mention a yoghurt pre-dessert – which got memorably cheeky. Dubbed Pisang No Goreng, this dish is an uncanny, delicious 'deconstruction' of the beloved banana fritter, with banana ice-cream alongside deep-fried coconut milk custard. To wash it all down, there's tea once more – a palate-cleansing concoction of fresh lotus root, aged Mandarin peel, and wildflower.

Avenue 87 is located at 47 Amoy St, Singapore 069873, p. +65 6970 5491. Open Mon-Fri 11.30am–2.30pm and 5.30pm–10pm, Sat 5.30pm–10pm. Closed Sun. 
Top Image: AHK Seabass