Restaurant Review: Butcher's Block Shows Off Its Seafood and Pizza Chops At Raffles Hotel Singapore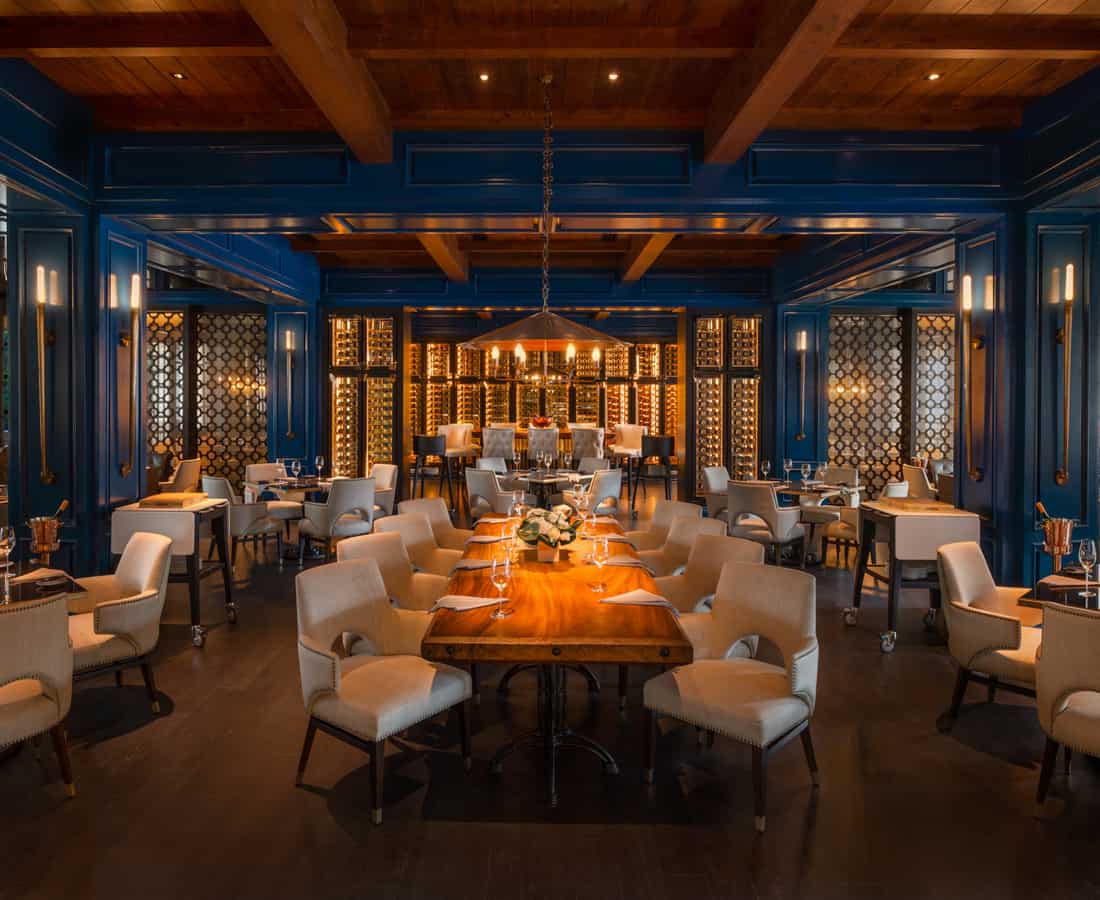 PUBLISHED August 17th, 2020 06:00 am | UPDATED August 22nd, 2020 12:24 pm
Like a string of firecrackers, Raffles Hotel's grand reopening last October set off a glitzy chain of restaurant launches. Kicking things off with a bang was French legend Anne-Sophie Pic's La Dame de Pic, followed closely by high-profile names like BBR by Alain Ducasse and yì by Jereme Leung. Carnivore's haven Butcher's Block was the last restaurant to launch early this year – but it's by no means outshone by its neighbours.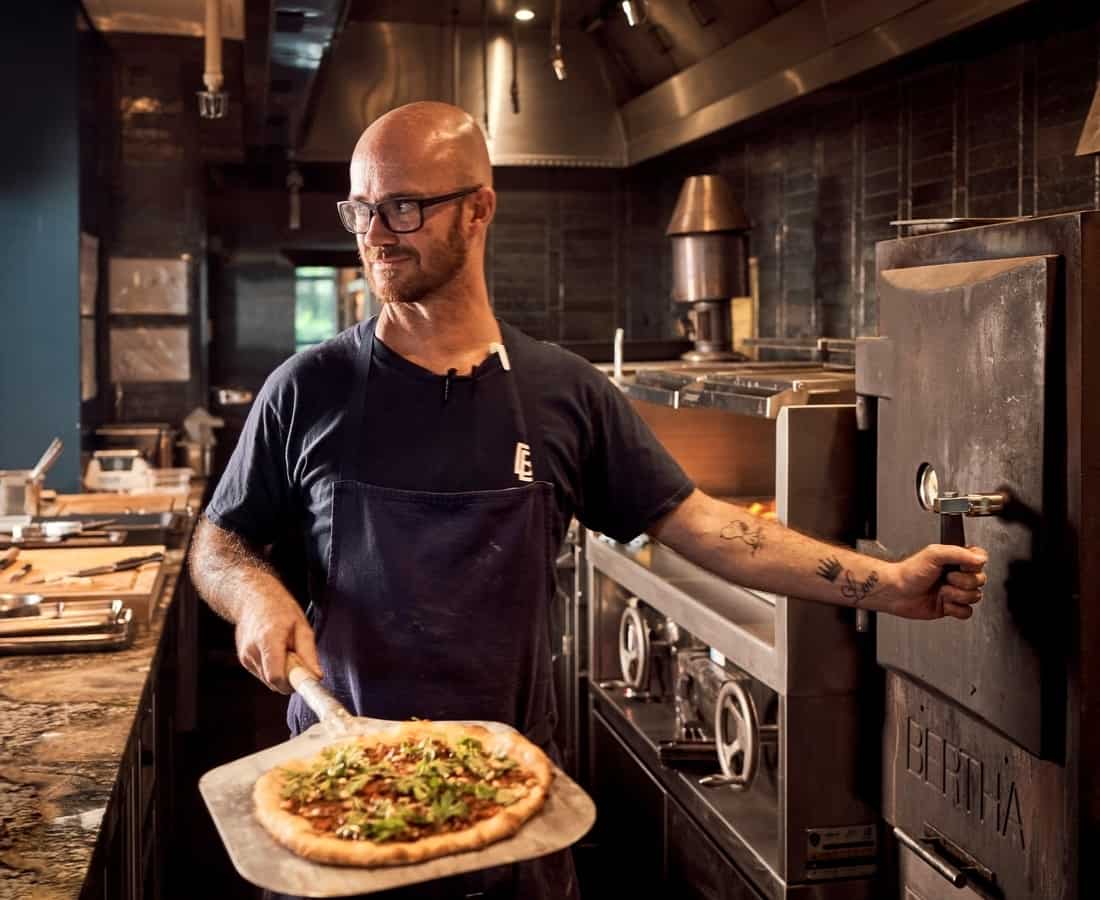 The name might proclaim meat, but Butcher's Block isn't just a steakhouse. Step in and the colours dazzle you – with cobalt blue paneling, glinting gold accents, and plush white armchairs, it's not quite your usual dark-hued chophouse. The menu goes heavy on the steaks, seared by Chef Rémy Lefebvre over a wood fire in the open kitchen, but its surf is just as good as its turf. And it's the former which takes center stage in the restaurant's new Weekend Lunch Menu, a succinct spread of cosmopolitan flavours.
Vino plays a big supporting role here, with over 200 labels on offer and a lovely selection of natural wines. Dubbed 'The Library', this hefty bottle stash runs in gleaming rows along the whole length of one wall. Naturally, we had to open our meal with one of their funky offerings – the Kindeli Primavera Pet Nat Rosé 2018, a lively, unfiltered beauty with crisp watermelon and strawberry notes.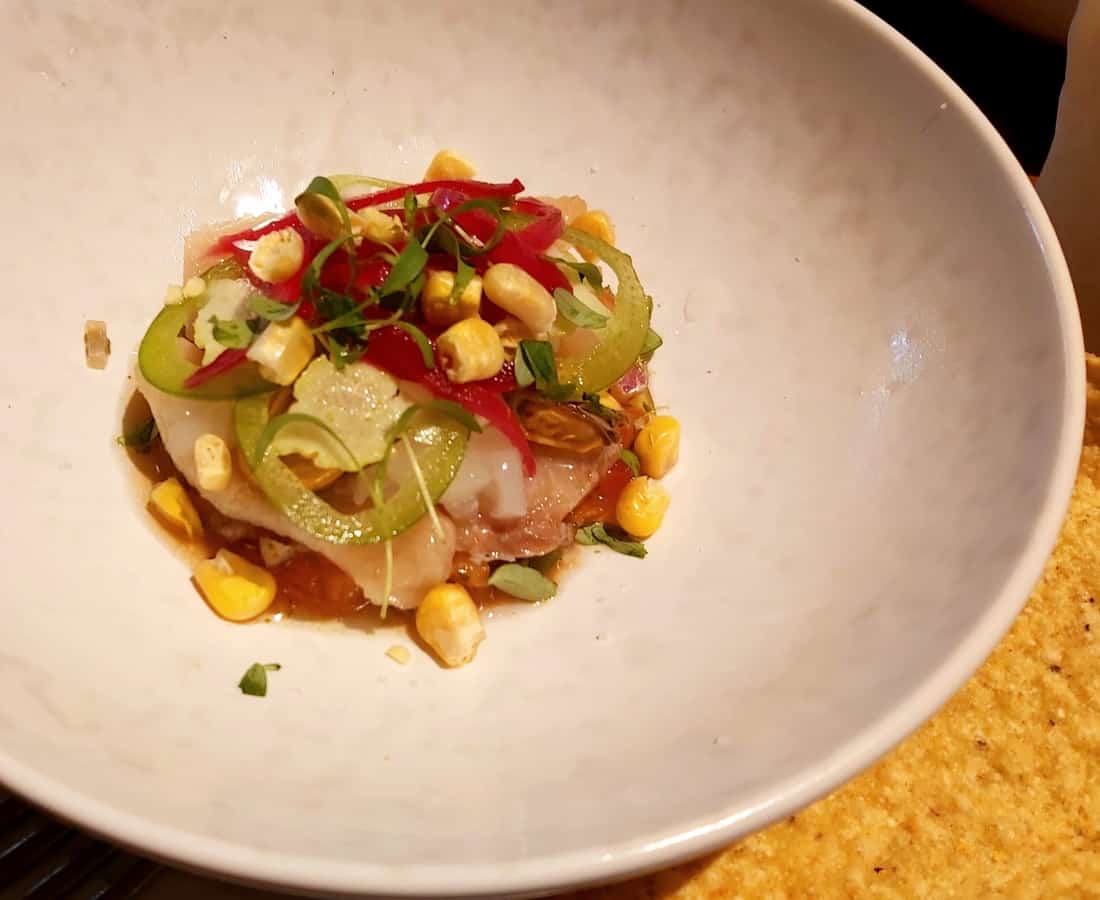 On to the grub, a curation of tostadas and pizzas which draw on Latin American influences. The Coconut Ceviche & Seafood (S$28) starts us off classic, with a punchy, zesty ceviche made with the fish of the day – kingfish, in our case. We spoon it all up in record time with the accompanying tortilla chips. The other starter – yes, there're just two on the menu – is equally simple and satisfying: Tomato & Mozzarella (S$22). Creamy, featherlight chunks of mozzarella are tossed with sweet heirloom tomatoes from the Cameron Highlands – you can just imagine how it bursts in the mouth.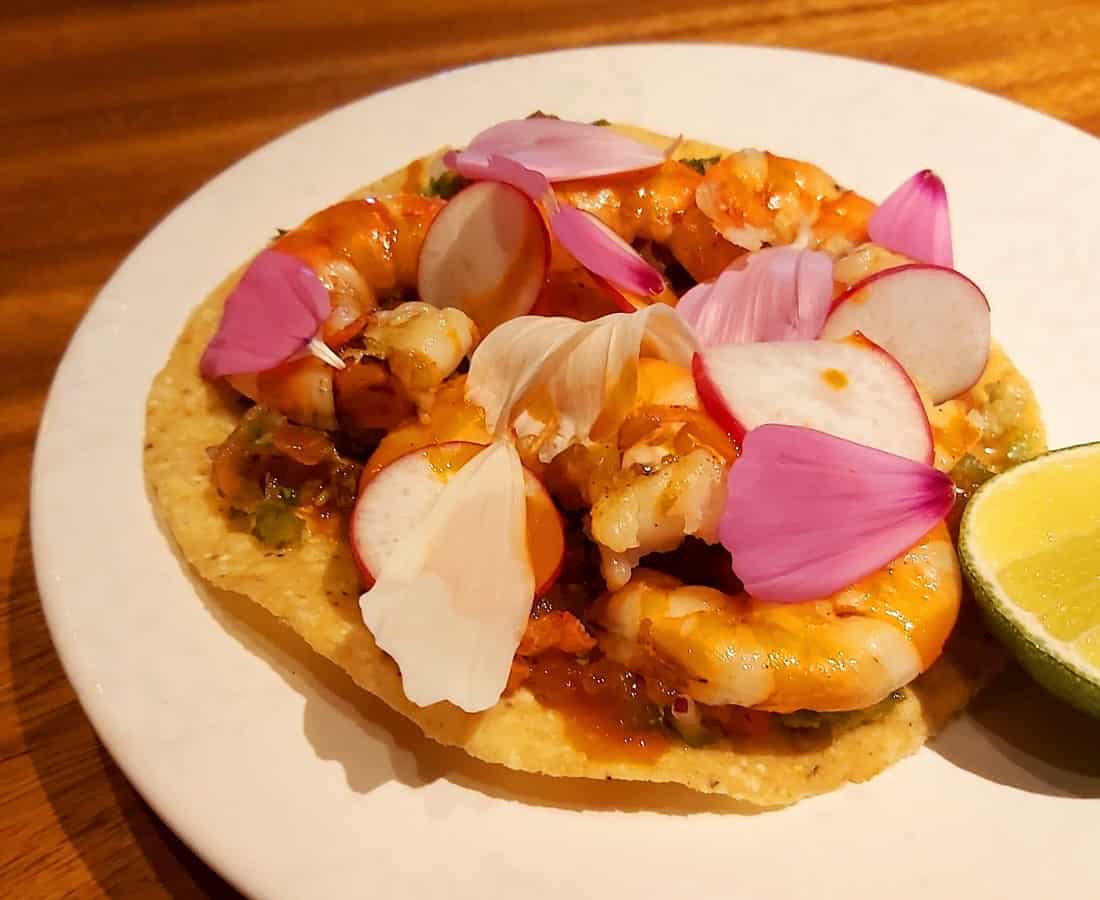 Despite its lofty location, Butcher's Block is all about going casual on weekends. Which is a good thing, since there's no elegant way to eat a tostada – and these ones are tasty enough to make you forget your manners. Drizzled in spicy-tangy chipotle sauce and paved with fresh tuna slices, you'll want to dig into the Tuna & Chipotle Mayo (S$18) tostada with both hands. The cherry on top? A handful of marvellously sweet orange cherry tomatoes.
Then there's the Shrimps & Cholula (S$18) tostada, which comes clothed in pink and white petals. The deceptively dainty look, of course, hides quite the spice kick. You get a robust heat from the slathering of Cholula sauce, with a generous heap of plump prawns atop.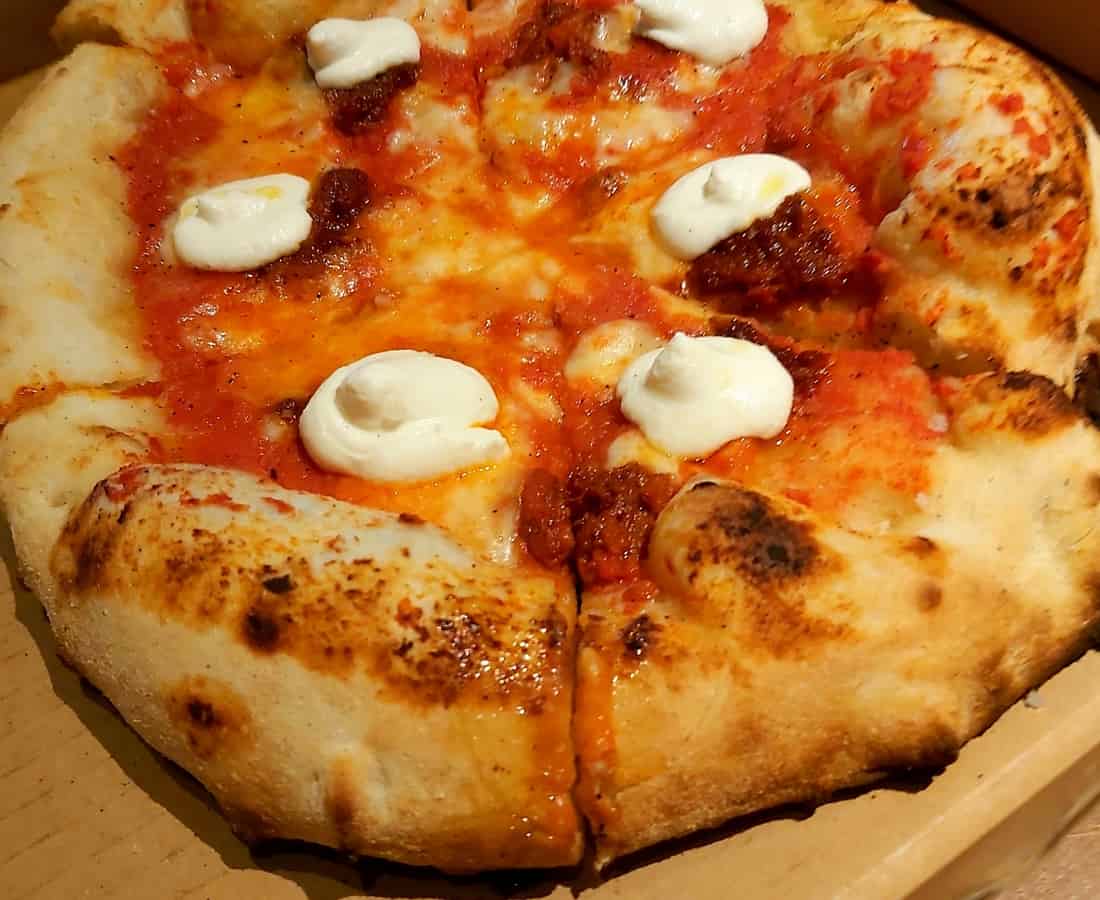 There's a classic Margherita (S$18) on the five pizza-strong list, but we see no reason to play it safe when you've got decadent options like the Truffata & Burrata (S$28). This wood-fired pizza boasts a thin, crisp crust, layered thickly with black truffle shavings and globs of burrata goodness. Another standout is the 'Nduja (S$22), a deliciously chewy crust spread with the spicy Italian pork salumi and dolloped with mozzarella. The pizzas are hearty enough that you might not be able to finish them – luckily, they come served already in a box for easy takeaway.
For the indecisive, the weekend lunch menu is certainly a godsend. It's compact enough to make choosing easy, yet well-curated enough that each option shines in its own right – and at surprisingly wallet-friendly price points. Even dessert is no afterthought – two scoops of housemade Sorbet (S$9), in tropical flavours like cherry, pineapple, and passionfruit. Like much of the menu, it has no trouble winning us over.
Butcher's Block is located at #02-02 Raffles Arcade, 328 North Bridge Rd, Singapore 188719, p. +65 6337 1886. Open Wed-Fri 6pm–10pm, Sat-Sun 12pm–2.30pm and 6pm–10pm. Closed Mon & Tues. 
All photos courtesy of Raffles Hotel Singapore