Great Steaks in Singapore: Best Steakhouses For Premium and Cheap Beef Cuts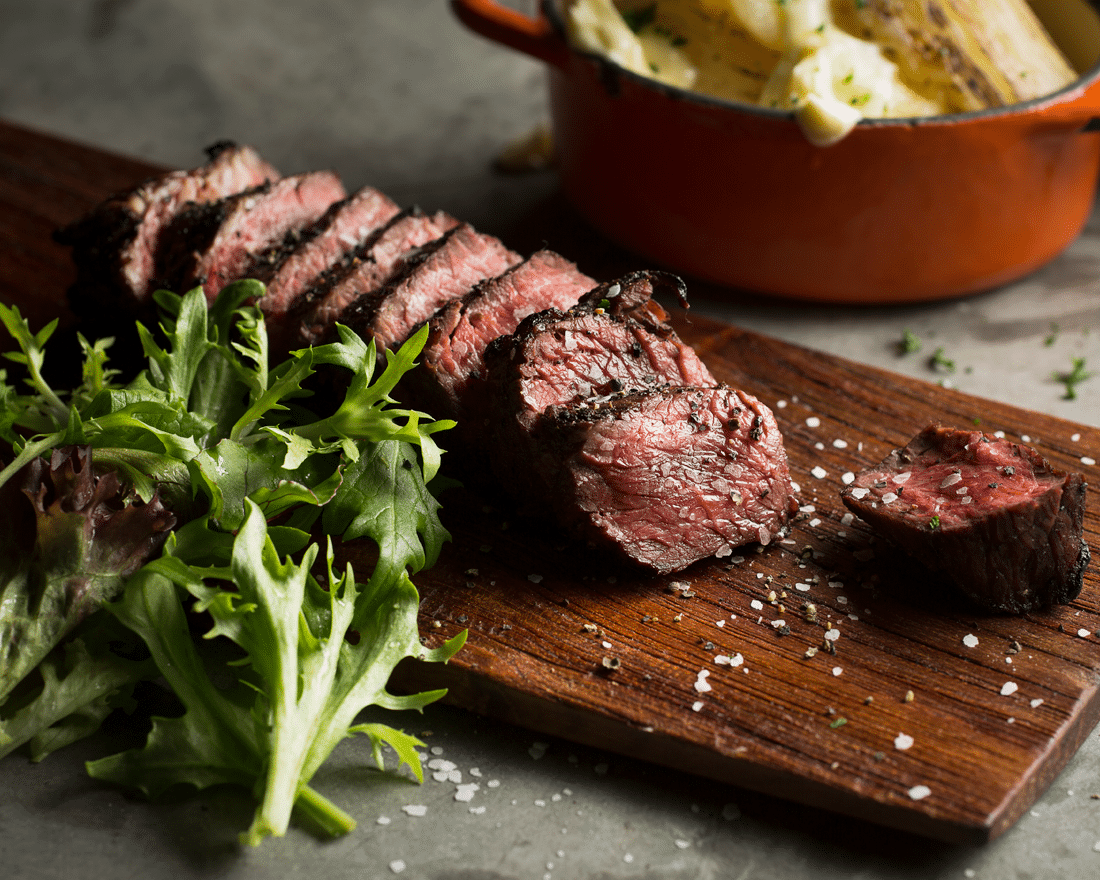 PUBLISHED July 18th, 2017 06:00 am | UPDATED October 10th, 2017 09:03 am
You can disagree, but we think that there aren't many things in life better than biting into a juicy hunk of tender, perfectly-cooked steak. Whether you're partial to ribeye, porterhouse, or fillet, we didn't discriminate as we sliced and munched our way through what we reckon to be some of the best steaks in Singapore. Get your taste buds going, because here are 12 amazing restaurants – divided into premium and affordable – in the city that either specialises in steaks or have made them a signature dish!
---
For more meaty delights, check out Where to Buy Meat in Singapore: 8 Delis & Butcheries To Know and The Five Juiciest Steak Frites in Singapore.
---
Premium
Bedrock Bar & Grill

Bedrock is a household name that any self-proclaiming steak lover must know about. Most of the steaks here, sourced from Australia, Japan and the US, are fired up on a mesquite wood grilled, which results in impressively juicy and earthy meat – in a smoky and flavourful kind of way. Try the restaurant's 3-course set lunch for the Woodfire-Grilled Ribeye ($58), served with thick cut fries and a classic béarnaise sauce. During dinner, a USDA Prime Dry-Aged Striploin goes for $94, while an Australian Grass-fed Ribeye is $89.

Bedrock Bar & Grill is located at Pan Pacific Serviced Suites Orchard #01-05, 96 Somerset Rd, Singapore 238163, p. +65 6238 0054. Open Mon-Sun 12pm – 3pm, 6pm – 11pm.
Wooloomooloo

Paying tribute to Australian food culture is Wooloomooloo Steakhouse, a sophisticated space that sears up premium Australian Wagyu and Black Angus Beef Selections, including a glorious 2 to 3 weeks wet-aged Wagyu Tomahawk ($16 per 100g) from the Lime Coast. The award-winning Japanese breed – fed with chocolates during its lifetime – is famous for its snowflake-like marbling and buttery flavour. New to the menu is a beautiful grass-fed 35-day dry aged Irish Black Angus Sirloin ($80, 12-ounce), or if you're more of a USDA beef kind of guy, how does a spectacular Prime Rib Eye ($88, 12-ounce) sound?

Wooloomooloo Steakhouse is located at L3 Swissotel The Stamford, 2 Stamford Rd, Singapore 178882, p. +65 6338 0261. Open daily 12pm – 2.30pm, 6.30pm – 10pm.
Fat Cow

Fat Cow isn't just a quirky name. The cosy restaurant really is all about quality beef, with an excellent selection of Japanese steaks second to none, though they also serve Japanese beef in a variety of different ways (think shabu shabu, sukiyaki, and hobayaki). There are no words to describe the beauty of Japanese Saga and Ohmi, though we particularly love the Miyazaki Striploin – a robust grade A4 piece of meat at $148 for 150 grammes; and the intense A5 Tochigi Ribeye ($158), fed with grass, rice straw, and barley.

Fat Cow is located at 1 Orchard Blvd, Camden Medical Centre #01-01, Singapore 248649, p. +65 6735 0308. Open daily 12pm – 3pm, 6pm – 11pm.
Ruth's Chris

This New Orlean's export specialises in premium custom-aged corn-fed beef from the Midwest, broiled sizzling at 980 degrees celsius. Boasting only USDA Prime steaks on its menu, the Petite Filet ($65), cut from the centre of the tenderloin, is an excellent choice for the small eater, while those looking for some gains can get the large Ribeye ($100) – a fine piece of meat that's at the pinnacle of beefiness and marbling. Want something between the tenderness of the latter and richness of the former? Try the T-Bone steak ($115). Read our review here.

Ruth's Chris Steak House is located at L4, Marina Mandarin Singapore, 6 Raffles Blvd, Singapore 039594, p. +65 6336 9093. Open Mon-Sun 11.30am – 3pm, 5.30pm – 11pm.
Stellar at 1-Altitude

Forget the standard striploin at this progressive Australian restaurant. Executive Chef Christopher Millar certainly knows his way around good steak with over 20 unique cuts of wagyu beef up on offer, including the Oyster Blade, Intercostal, Karubi short ribs, and Tri-tip (from $80 for a speciality tasting). What's more, Stellar at 1-Altitude rears its own exclusive Tajima Wagyu cattle – renowned for its tenderness and superior marbling – in the green plains of Australia's Tiana Park. How's that for quality control?

Stellar at 1-Altitude is located at L62, 1 Raffles Place, Singapore 048616, p. +65 6438 0410. Open Mon-Fri 12pm – 2pm, 6.30pm – 10pm, Sat 6pm – 10pm, Sun 6pm – 9pm.
CUT by Wolfgang Puck

You knew this was coming, didn't you? This beast of a contemporary steakhouse by celebrity chef Wolfgang Puck deserves every bit of the fame it's garnered, with a superb selection of cuts from Australia to Japan and the USA grilled over hardwood and charcoal. If your budget allows, go for the true Japanese A5 Kobe Beef from Hyogo Prefecture – you won't regret it. Alternatively, the grass-fed UK Red Poll dry-aged for 45 days, should do you just fine. Steak prices range from $72 to more than $250.
CUT by Wolfgang Puck is located at 2 Bayfront Ave, The Shoppes at Marina Bay Sands, Singapore, p. +65 6688 8517. Open Sun-Thu 5.30pm – 10pm, Fri-Sat 5.30pm – 11pm.
Affordable
The Chop House

Brought to you by the same folks behind the popular Wooloomooloo Steakhouse, The Chop House brings you steaks of the great quality at a more affordable price point. In fact, you'll even find the same Southbend broiler at The Chop House, brought in from the US. For all its lack of premium cattle breeds, you can expect classics like the Australian Grass-fed Sirloin ($28), Australian Grass-fed Tenderloin ($34), and a USDA Prime Grain-fed Rib Eye ($39), all served with watercress, grilled tomato, and your choice of bearnaise, red wine, or black peppercorn sauce.
The Chop House is located at #01-161 VivoCity, 1 Harbourfront Walk, Singapore 098585, p. +65 6376 9262 and #01-13 Katong I12, 112 East Coast Rd, Singapore 428802, p. +65 6443 1011. See individual stores for opening hours.
New Ubin Seafood

New Ubin Seafood may be a zi char place (albeit an upscale one), but it can sure do amazing steaks. There are no frills here, only an unpretentious wooden platter of juicy US Black Angus Ribeye Steak ($14 per 100g) seasoned with salt and pepper, accompanied by Idaho potato wedges, caramelised onions, and some tasty rice fried in beef drippings. Our recommendation? Grab a couple friends and order several portions worth of steak for the ultimate decadent meal.

New Ubin Seafood is located at L6, 63 Hillview Ave, Singapore 669569, p. +65 6466 9558. Open daily 11am – 3pm, 5.30pm – 10pm.
FYR Cycene Ond Drinc

While there are tonnes of way to do beef, sometimes we just want a classic flame-grilled steak, and who better to do it than FYR (pronounced 'fire')? Nicely charred on the outside and tender and juicy on the inside, you can get an Australian grass-fed Wagyu Beef Rump MBS 4-5 or grain-fed Ribeye for just $36. Then there's also the whopping 1kg Cape Byron Angus Tomahawk ($108) from the US for sharing, prepped in the restaurant's unique Josper charcoal oven for a wonderful smokey flavour.

FYR Cycene Ond Drinc is located at 19 Boon Tat St, Singapore 069619, p. +65 6221 3703. Open Mon-Thu 11.30am – 11pm, Fri 11.30am – 12am, Sat 12pm – 11.30pm. Closed Sun.
The Market Grill

Specialising in the best of surf and turf dishes, it comes as no surprise that The Market Grill is on the list. For $39, you'll get a satisfying 200g of 400-day grain-fed Black Angus Bavette Steak, a beautiful piece of meat taken from the abdomen of the cattle. Dry-aged and grilled over charcoal to a perfect medium rare, it's just right for bringing out the best flavours of this secondary low-profile cut.

The Market Grill is located at 208 Telok Ayer St, Singapore, p. +65. Open Mon-Sat 11.30am – 2.30pm, 6pm – 10pm. Closed Sun.
Le Bistrot du Sommelier

This Parisian-style bistro is undeniably French, and so are its beef dishes. Well known for its affordable steak frites, the Onglet de Boeuf Aux Échalotes ($32) features the largely forgotten hanger steak pan-seared to a perfect tender medium rare with shallots and a fragrant garlic confit, along with fries (there's a reason they're called French fries) on the side. Similarly, the oven-roasted Côte de Boeuf Angus Rôtie Au Four ($148) Angus prime beef ribs are large enough to feed four, and is out of this world.

Le Bistrot du Sommelier is located at 53 Armenian St, Singapore 179940, p. +65 6333 1982. Open Mon-Sat 12pm – 3pm, 6pm – 11pm. Closed Sun.
Sugarhall

Red wine isn't the only thing that goes well with steak, you know. Try rum-pairing instead at Sugarhall, the fun destination on Amoy dishing out delicious flamed-grilled dishes and rare rums. Its 400-gram Hanging Tender Steak ($44) is grain-finished for 100 days in Australia for added marbling, resulting in darn tender meat that's big on flavour. It might not be a primary cut, but served with a spicy gojuchang sauce and burnt onions, it's the way to go on Amoy Street.
Sugarhall is located at 102 Amoy St, Singapore 069922, p. +65 6222 9102. Open Mon-Thu 6pm – 1am, Fri-Sat 6pm – 2am. Closed Sun.
Top Image: FYR Cycene Ond Drinc