Restaurant Review: Kilo Kitchen Dishes Out Asian Fusion and Latin American Plates on Duxton Road, Singapore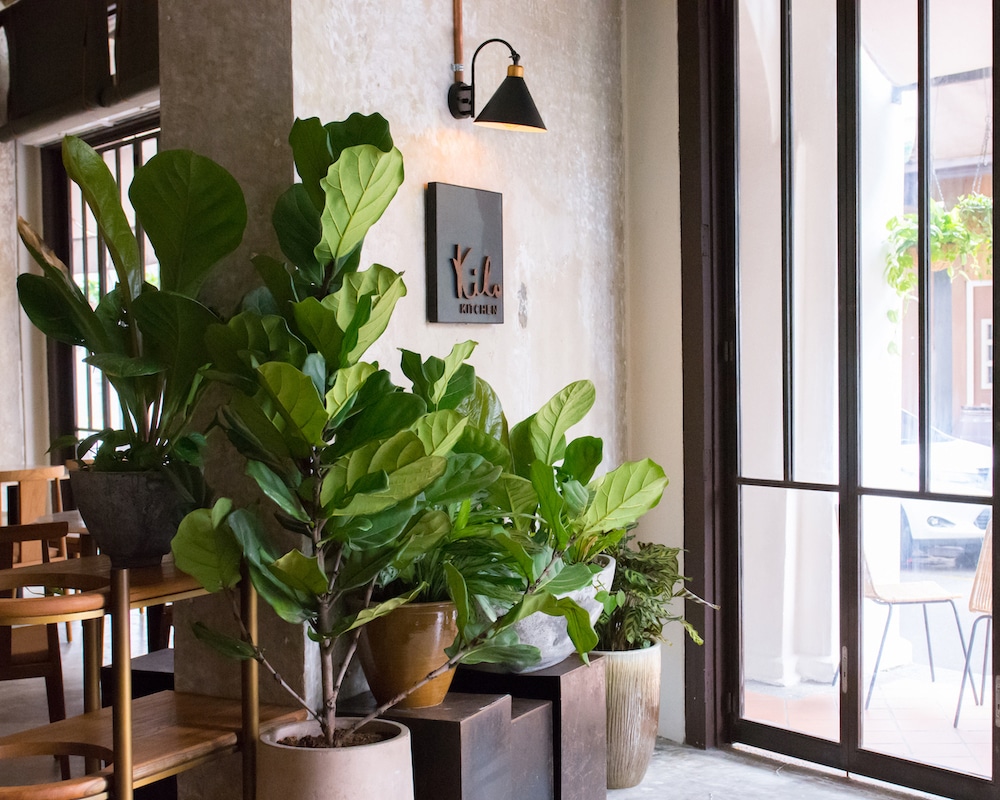 PUBLISHED February 22nd, 2019 06:00 am | UPDATED February 7th, 2020 07:08 pm
If you're a fan of Kilo Kitchen, you'd be familiar with their previous outlet tucked away by the Kallang River at Kampong Bugis. Finally having relocated to a more accessible destination at Duxton, Kilo not only offers a revamped space but a new menu as well. Fans need not worry though, many of Kilo's classics are still on the menu with minor tweaks.
The interiors of the new venue echo the old – they've kept their signature raw cement wall and flooring design. The bare walls accentuate the earthy tones found across the cosy furniture and the pops of yellow, inviting reds, and lush greens add a fresh touch. While the Rochor River will be missed, their tall glass panelled doors open up to give the same bright and inviting environment, perfect for lounging in.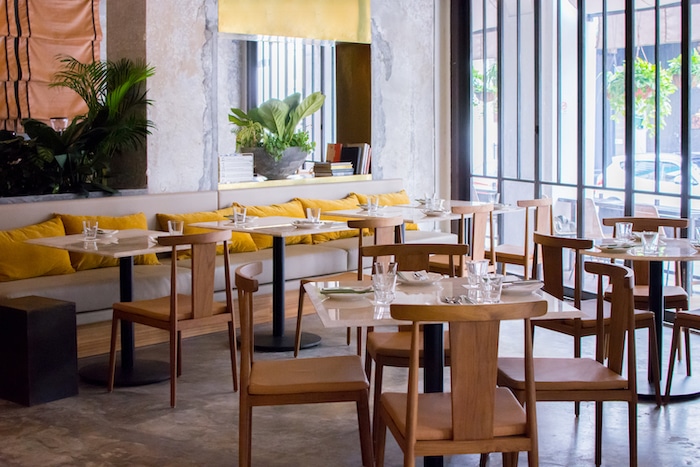 Their current menu is limited to dinner for now, where a selection of snacks and sides, as well as small and large plates await. From the snacks menu, carb lovers would delight in Pan ($7); a simple, Spanish-inspired dish consisting of grilled fermented potato focaccia with a tomato-based garlic adobo dip (we're keeping our fingers crossed they'll bottle and sell this amazing sauce – it's so simple and deliciously versatile). Crab Croquettes ($8 for 2 and $15 for 4) is another must-try amongst the snacks. The basil vinaigrette sauce is a refreshing side to the fried, crispy goodness of the crab croquettes, in which a classic blend of creamy bechamel and caramelised onions is innovatively fried using Japanese panko.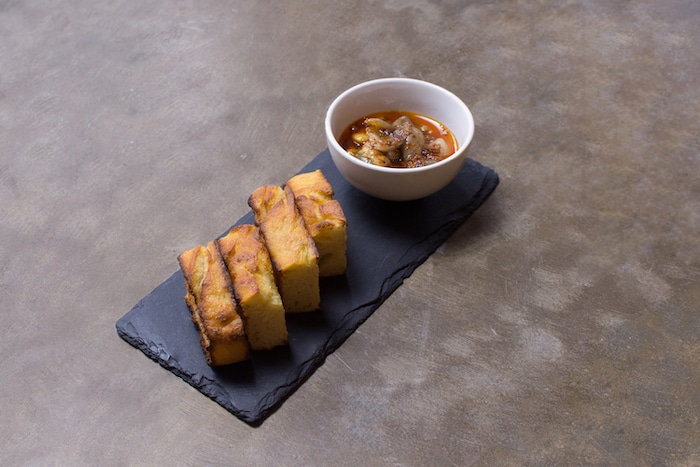 For small plates, enjoy a revamp of their beloved Wasabi Tuna Tartare ($22). Raw tuna is sliced and diced, then seasoned with light soy sauce and wasabi, the perfect blend of salt and spice. Scoop some tartare onto the giant chip powdered with nori dust served on the side, which completes the dish with welcomed crunch. For a substantial small plate, try their Beef Tongue Tacos ($18 for 2, $35 for 4) where a smokey pita-like soft shell wraps around incredibly tender beef seasoned with a sweet miso dressing, or the Atas Lentils ($26). A nostalgic dish Executive Chef Manel Valero recounts as something his grandmother would cook, with a more upscale twist. A rich, soft-textured dish – especially with the accompanying egg yolk – with a strong truffle fragrance and punches of salty ibérico.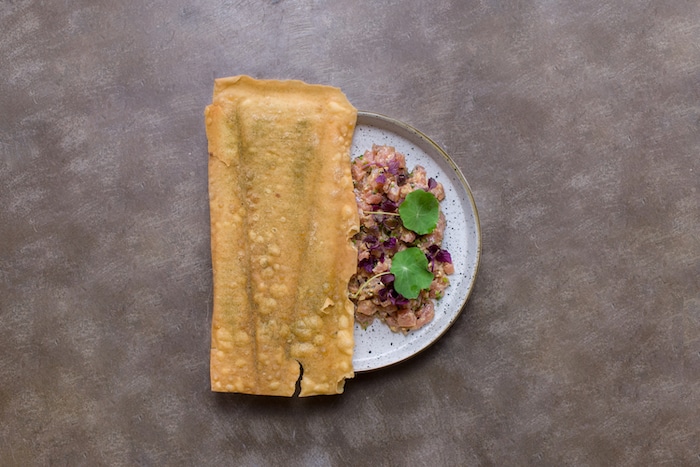 For dessert, there's the Chocolate Terrine ($14) consisting of deep chocolate mousse with a tinge of burnt caramel – a dessert you can't go wrong with. The more unique of the two is their Coconut Tembleque ($14), a tropical take of the Spanish pannacotta. Tembleque literally means 'to wobble', which is exactly what this coconut pudding seductively does when served. The caramelised pineapples served on the side only accentuate the beach feels you get when eating this dessert, reminiscent of pineapple tarts without the tart. 

Kilo Kitchen is located at 97 Duxton Road, Singapore 338987, p.+65 9625 0279. Open Tue-Fri 5.30pm – 11.45pm and Sat 6pm – 11.45pm. Closed on Mondays and Sundays.