Restaurant Review: NOKA, The Urban Farm-To-Table Japanese Restaurant By Open Farm Community, Singapore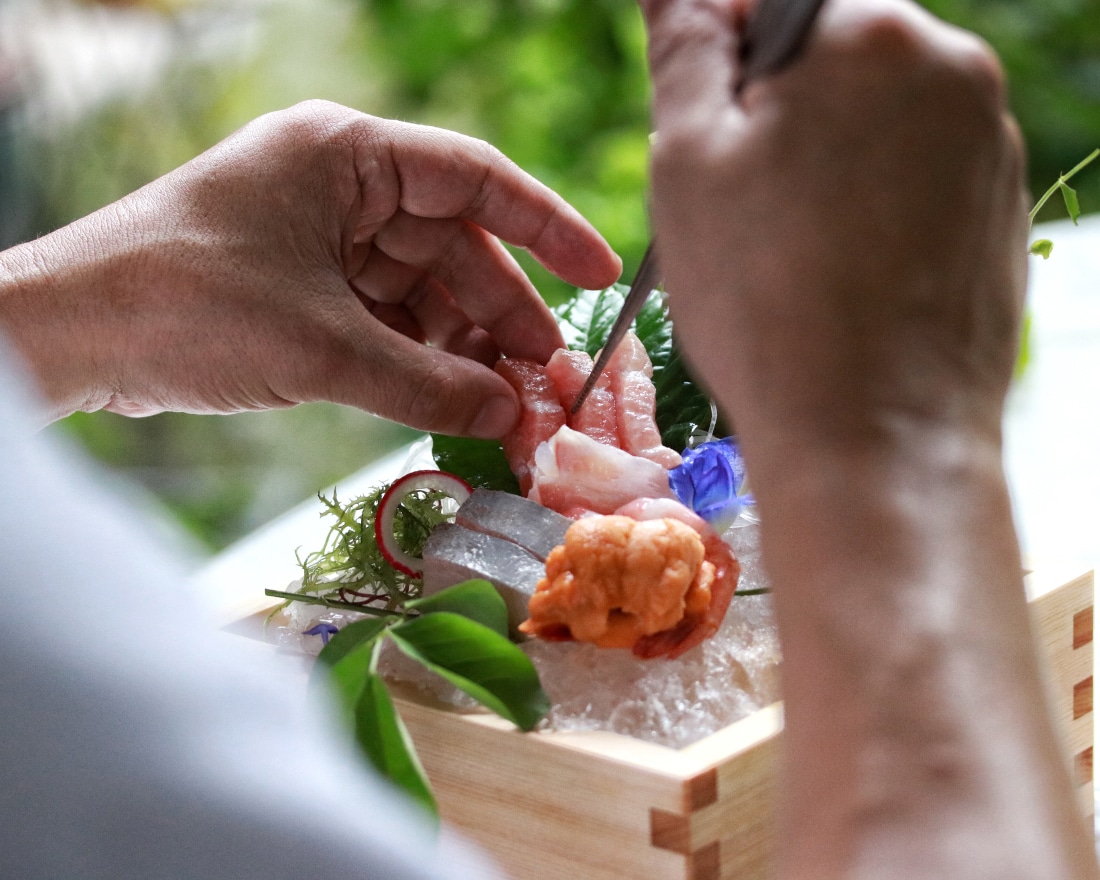 PUBLISHED August 29th, 2019 11:53 am

NOKA, which means farmhouse in Japanese, opened it doors at the newly-refurbished Funan Mall last month under the umbrella of the Spa Esprit Group. And if the reputations of Tiong Bahru Bakery and Open Farm Community are anything to go by, these guys know what they're doing. In fact, the restaurant shares the same DNA as the latter, taking the whole sustainable farming and grow-your-own-food movement to the mall's under-utilised rooftop.
We thought we've seen it all when it comes to farm-to-table restaurants. After all, the concept first took Singapore's dining scene by storm more than two years ago. But a Japanese one with its own rooftop farm? That's something else, in more ways than one.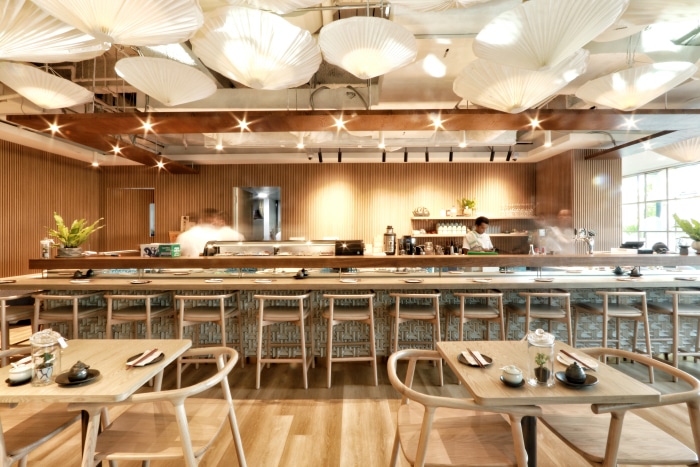 Housed on the seventh floor, the 5,000 sq ft farm is run in partnership with Edible Garden City, whose representatives gave us a comprehensive tour (did you know nasturtium leaves taste like mustard?) Take a walk around yourself: it's large enough to grow more than 50 types of fruits, flowers, herbs, and vegetables, including oyster mushrooms, microgreens, basil, and butterfly pea flowers, many of which we'd later taste inside. Blissfully, they're all pesticide-free.
NOKA's modern Japanese menu is crafted by Head Chef Seki Takuma, who has some 20 years of culinary chops under his belt, including stints in Los Angeles, Paris, and at the fine dining concept Hide Yamamoto at Marina Bay Sands. He eventually opened restaurant Ikyu in Tiong Bahru, though he's since left it in good hands. Takuma is a native of Niigata, a prefecture known for the beloved Koshihikari rice and several award-winning sake breweries. Naturally, he's brought over some to pair with his dishes.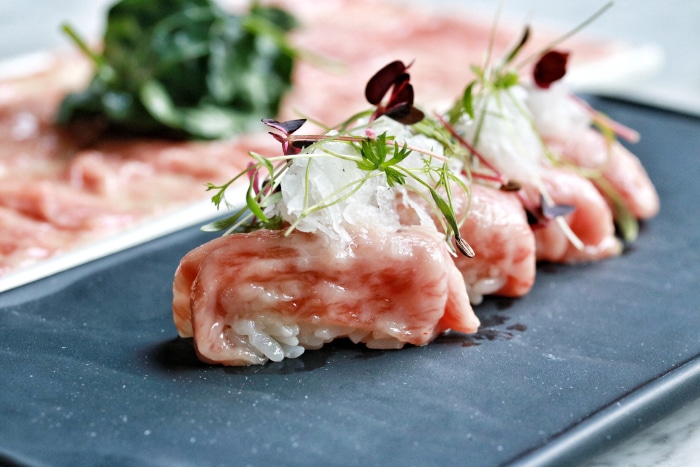 His three-course set lunch goes for $45++, while an omakase special start at $150++ per diner. But we go for the a la carte dishes: Quanfa Organic Asparagus is seasoned with shichimi (seven spice powder), then dressed with tomatoes from Genting in Malaysia, golden mushrooms, goji berry and wasabi dressing, and a light touch of NOKA's fresh ginger.
The signature mains include the Black Cod Saikyo-Yaki which he garnishes with pulut hitam furikake (a strange spice mix that's earthy, sweet, and savoury all at once) and Mexican tarragon that adds a gentle hint of liquorice. Or the Snow-aged Niigata Wagyu dish (S$89) that's close to Chef Seki's heart, and rightfully so. Densely-marbled A4 sirloin is charcoal-grilled and served with farm-fresh Okinawan spinach and rooftop herbs, and yuzu ponzu. Thinking back, this is probably the dish that best exemplifies what NOKA tries to do: giving local produce a place to shine together with authentic Japanese ingredients and cooking techniques.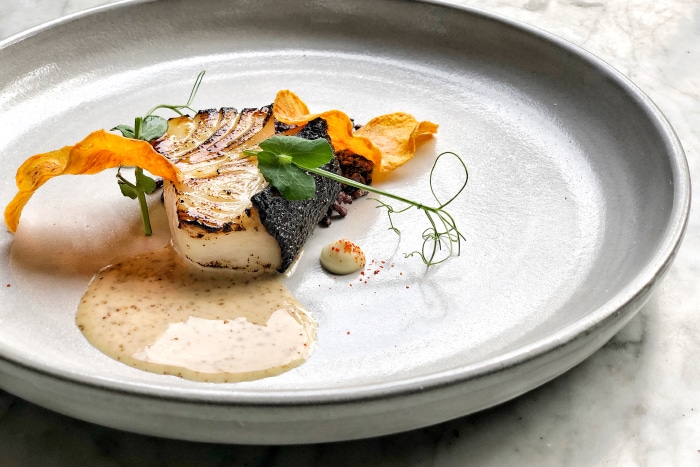 Dessert here are simple – a slice of yuzu-infused Cheesecake (S$15) with yuzu sorbet and seasonal fruits, or an equally tart Young Coconut Semifreddo (S$15) with calamansi and lime. They are not particularly special, but after a sweaty walk around the farm in mid-day, you might not be able to resist these refreshing treats either.

NOKA is located at Funan, 109 North Bridge Rd, #07-38/39, Singapore 179097, p. +65 6877 4878. Open daily 11.30am – 2.30pm, 6pm – 10pm.