Restaurant Review: Summer Hill, Sunset Way's French Bistro by Chef Anthony Yeoh in Clementi, Singapore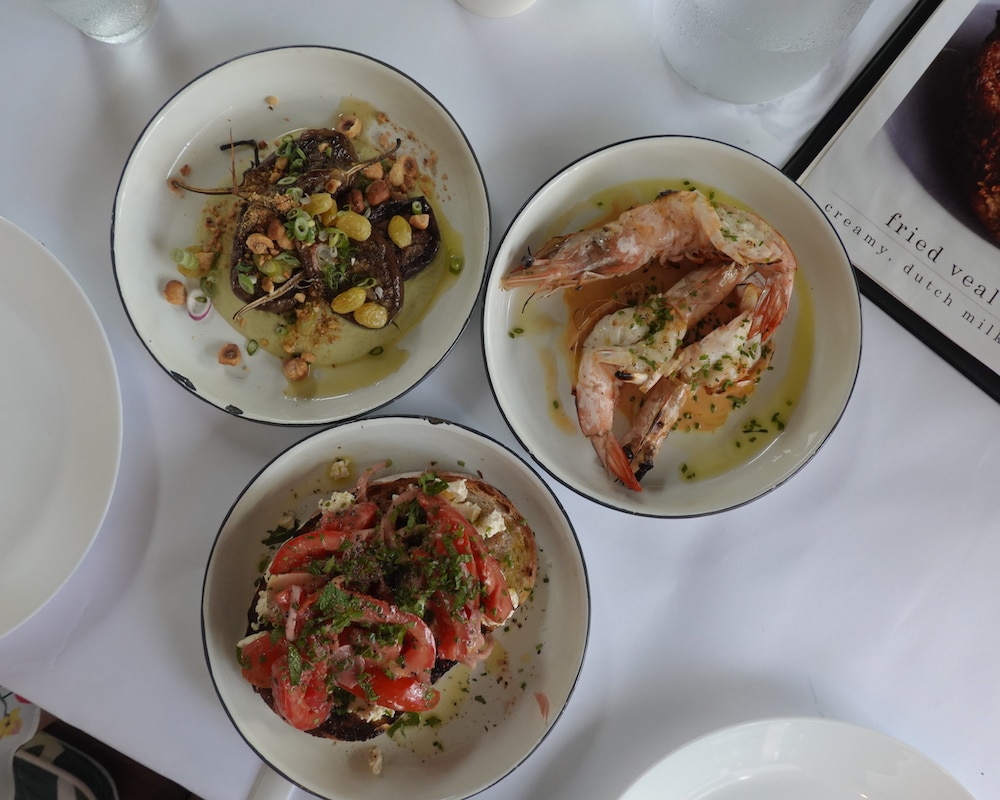 PUBLISHED January 19th, 2019 05:38 pm | UPDATED April 16th, 2019 04:50 pm
Opened slightly over a year ago, Summer Hill is Westsiders' answer to hearty, French comfort food in Singapore. Fans of the now-defunct Cocotte at Wanderlust Hotel in Little India would have followed Chef-Owner Anthony Yeoh to his new digs, but the intimate 36-seater has garnered plenty of new fans since. It stands out in the neighbourhood with it's quirkiness (we love the unique selection of baby chairs) and an al fresco seating livened up with greenery and palm prints.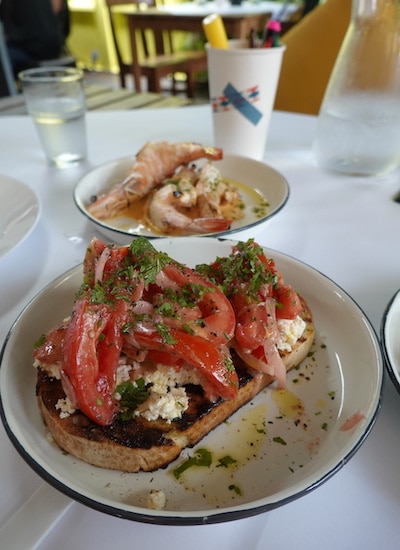 We started with a trio of small plates – the Grilled Deep Sea Prawns ($18), Tomatoes & Ricotta ($12), and the Roasted Baby Eggplants ($14). Cooked over the hibachigrill (small Japanese barbecues usually fired by charcoal), the tiger prawns are served with the shell still on, thus retaining most of the lovely crustacean juices.
The accompanying lobster crème sauce was not overly rich in texture or flavour, and actually enhanced the sweetness and the light char.
Tomatoes & Ricotta ($12) is Summer Hill's take on the classic cheese and tomato combination on grilled sourdough. The Roma tomatoes are macerated in a variety of herbs, vinegar, honey, and olive oil, which gave a nice acidity that balanced out the ricotta.
We preferred it to the Roasted Baby Eggplants ($14). While it was delicious with green hummus, hazel nuts, and currants, we thought the dish was somewhat flat as the eggplant was lacked bite.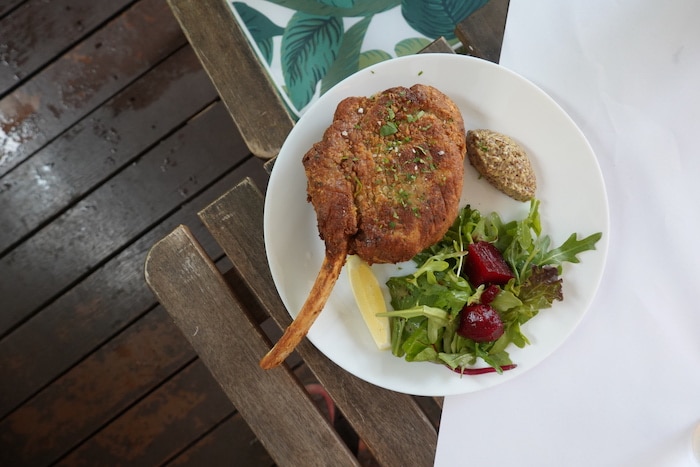 Large plates here include oyster blade Beef Bourguignon ($36) and Chef Anthony's Signature Roast Chicken ($25) with gravy, mash, and salad, but we opted for the special instead – a 350g Fried Veal Chop ($69) encased in a light panko and thyme crust. A hat tip to European culture – veal is highly prized – and an incredibly tasty piece of meat, the Dutch milk fed veal was creamy and milky, yet not melt-in-your-mouth soft like some types of wagyu. The panko crust was a good foil in terms of texture.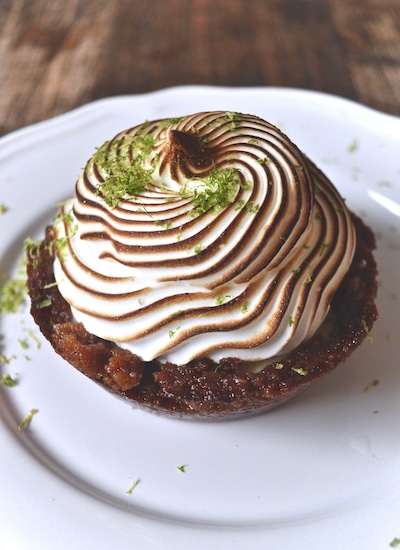 For sweets, the Key Lime Pie ($8) got us all fired up because it's not something commonly seen on dessert menus in Singapore.
The curd below the torched Italian meringue was more reminiscent of that in a French citron tart, which we preferred since the American style is pretty much 80% condensed milk, rendering it sickly sweet. The cinnamon in the graham cracker crust was a good touch, to give the dessert more depth and falvour.
The beverage programme at Summer Hill boasts a mostly French wine list; they also have a magnum Prosecco for $139, which is excellent value in our opinion. For beers, there's local brews from Rye & Pint and Gosnells' mead if you'd rather drink than eat your dessert.
Compared to Cocotte (it's inevitable since the influences from that time are evident), Chef Anthony has more autonomy at Summer Hill to draw inspiration from other cuisines while maintaining a French sensibility to the food. As an Eastie my entire life, I haven't been frequented Clementi much bar my university years, but I reckon Summer Hill is one of the best places to eat in the neighbourhood.

Summer Hill is located at 106 Clementi Street 12, #01-62, Singapore 120106, p. +65 6251 5337. Open Tue-Thu 5pm-10pm, Fri 11.30am-2.30pm, 5pm-10pm, Sat-Sun 11.30am-4pm, 5pm-10pm.