Restaurant Review: Progressive American Cuisine with Beer Pairing at Michelin-Starred Upstairs at Mikkeller Bangkok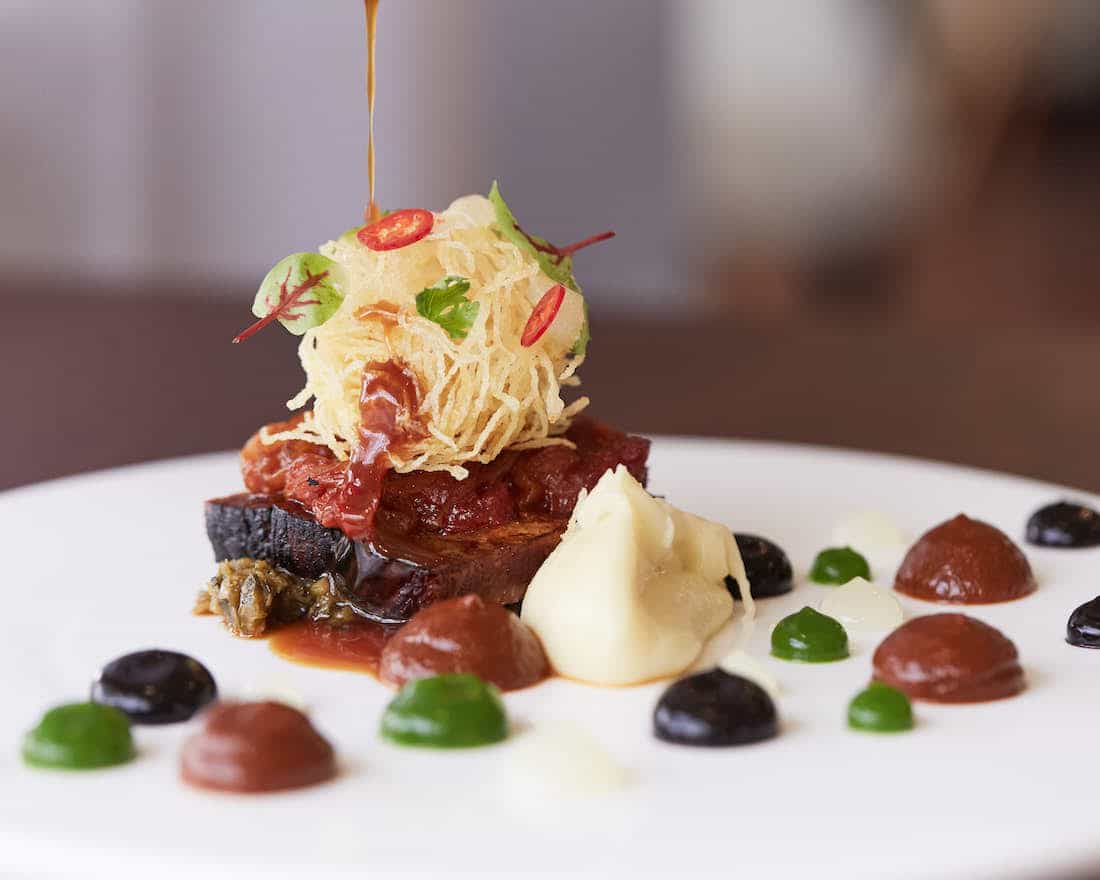 PUBLISHED September 24th, 2019 09:00 pm | UPDATED May 18th, 2020 07:10 pm

There's something different about visiting a Michelin-starred fine dining restaurant housed above a craft beer bar; the feeling is almost akin to staying in a treehouse resort in a concrete jungle. Then again, nothing much at Upstairs Mikkeller Bangkok is usual. Situated on the second floor of a bungalow on a quiet soi in Ekkamai, the space is set up like a home, where table configurations are changed daily to suit guests from all over the world trooping in to try Executive Chef and Owner Dan Bark's 10-course progressive American menu.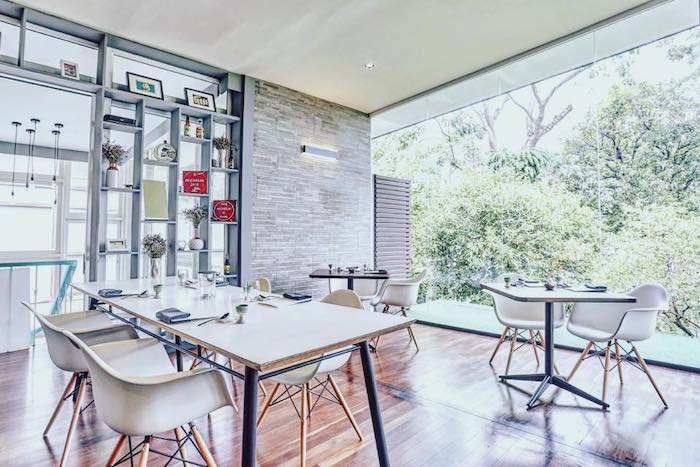 With more than 15 years of experience in the culinary scene, Dan was last Sous Chef of Grace Restaurant under Chef Curtis Duffy, who earned three Michelin Stars in 2014 and 2015. After marrying the love of his life, who's also the co-owner and manager of the restaurant, he teamed up with Mikkeller Bangkok to introduce the concept of pairing delicate food and craft beer to Bangkok – and earned himself a star in 2018 and 2019.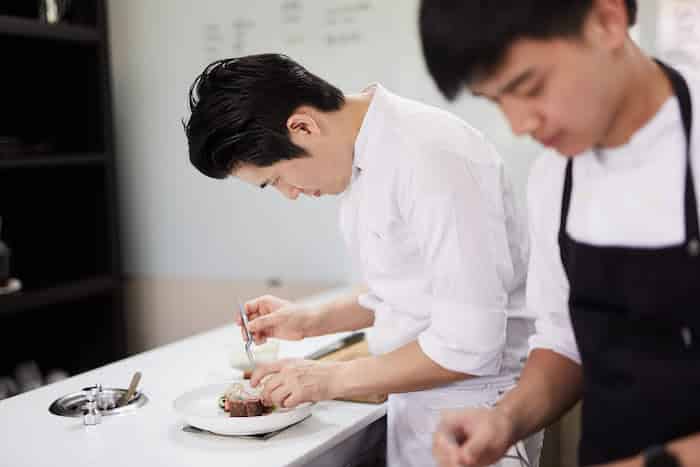 We begin with a trio of snacks that give us a hint of what is to come – salmon roe and compressed watermelon with Thai spiced Tapioca chips and bacon marmalade on a quinoa chip tingling with apple cider vinegar, whole grain mustard, and maple syrup. These flavourful amuse bouche played off well with the first pairing of New Zealand's Zeffer Hopped Cider, which definitely enhanced the crustacean sweetness of the first course – meaty chunks of Alaskan King Crab on pickled cucumber ribbons, cucumber granita, coconut, and calamansi purée. Toppings of candied cashews add a nice textural variance.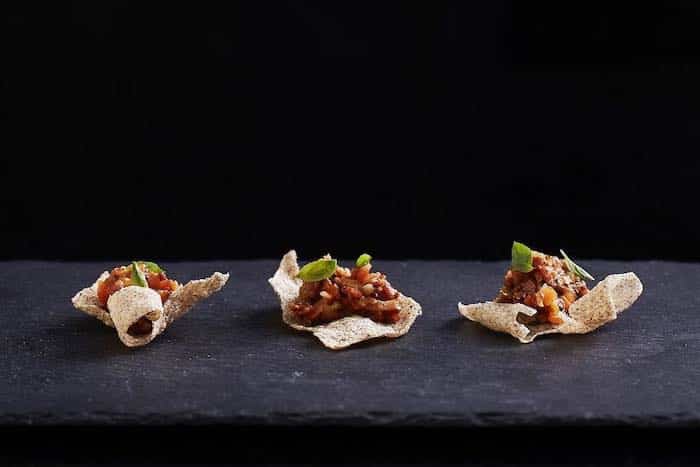 Course number two is a great display of the humble root vegetable, the Carrot. Served up on the plate with fennel marmalade and goat's cheese in six ways – butter-roasted, pickled, spiced, puréed, dehydrated (carrot chips), and carrot powder – the tart elements of lemon puree and fresh pomelo and the bittersweet candied pomelo rinds kept the dish from being overwhelming before you finish it.
The next beer, Mikkeller American Dream hoppy lager, refreshed the palate between bites of carrot with its hoppy start, easy finish, and citrus notes. It was also paired with the Wagyu Tartare, which wasn't mind-blowing with its combination of fermented beetroot, capers, parmesan, and horseradish cream. It was, however, full-on savoury and well balanced, and we'd give extra points for that beef broth served with the dish.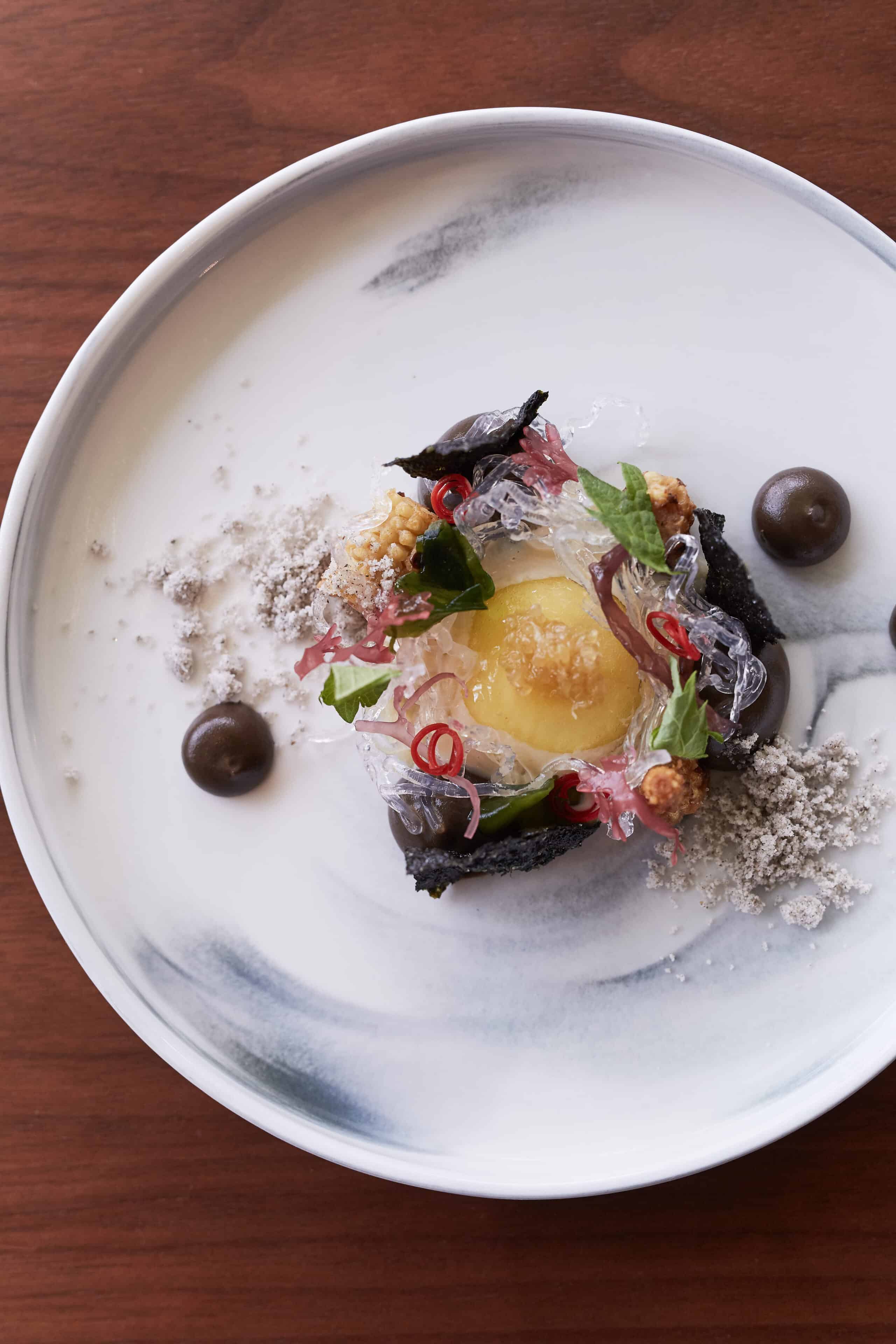 At this point, we hit the course that you could potentially ask for seconds if they have extra servings. The fluffy, homemade brioche bun is warmed up with toasted coffee, so when you lift the lid containing olive oil jam and tempered butter, the aroma seduces you like warm, wake-up call. Calorific and fantastic.
Next, we get one of the first collaboration beers made in Bhutan, the Namgay Druk Traffic Lights (fun fact: druk also means drunk in Danish). The light fruitiness and tartness of this pineapple gose, and its slightly saline finish courtesy of pink Himalayan salt, paired perfectly with the next two umami seafood dishes.
The Chiang Mai Tomato is the next ingredient to star alongside braised octopus, celery, and dashi. Pistachio cream and paprika oil completes it by adding density and weight, though we wished that the pistachio garnishes came crushed or crumble instead of whole nuts to add a different texture.
How much umami is too much? We got our answer in the Hokkaido Scallop, where the complements seem to be chosen for their umami index. Sitting on truffle polenta, the brown butter seared scallop was topped with a corn custard "yolk" sphere, and surrounded by truffle puree, baby corn grilled in miso butter, and seaweed in three forms – fresh, nori chips, and pickled kelp noodles. Individually, the components taste so good, but they were overwhelming in a dish, and the locally grown fingerlime garnish barely makes a blip.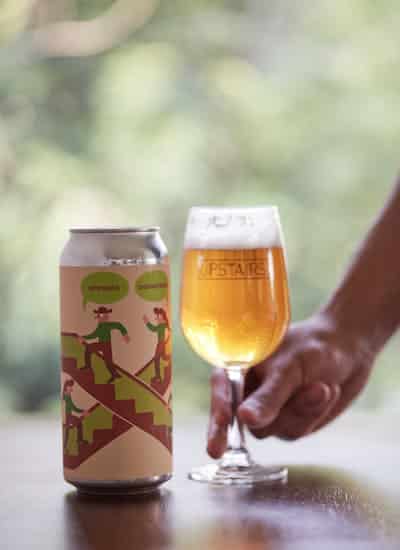 The beers and pairings, we have to say, continue to be stellar. Chef Dan had a say in the next brew, a medium-bodied Mikkeller Upstairs Downstairs lager, as it was created specially for the restaurant. Despite what you think of lagers, this one is anything but bland, with notes of Thai peppercorn, coriander, kaffir lime, and oak chips.
The woody and herbaceous beer actually enhanced the sweet-savoury flavour profile of the Sunchoke. Also known as Jerusalem artichoke, the vegetable is sous vide and deep fried before making the plate black garlic purée, onion jam, pickled onions, and whole-grain mustard. The accompanying 36-hour cooked onion consommé is heavenly, making it a delight to actually eat my vegetables.
The portions at Upstairs Mikkeller are not small, so I was glad to see that the Honeydewwas a bite size bar of fruit sandwiched between a cracker and prosciutto. Topped with balsamic pearls, the white truffle oil is sprayed on at the table, so the lovely fragrance lingers while you wait for the next and last savoury course.
Served on a bed of bacon fat braised kale and topped with paprika jam and a crispy potato nest, the Pork Collar is fork tender as a result of a two-day cure and hours-long slow cooking process. The highlight here though, is the deconstructed mole, a traditional sauce used in Mexican cuisine made with chili pepper and spices. The droplets of coriander, dark. Have the pork with a bit of all the sauces on the plate for the best effect. The spices in the mole also go really well with the paired 8 Wired Tall Poppy IPA with a malty nose and palate of caramel, herbs, and dried fruit.
In the transition to sweets, we get a vitamin C bomb in fresh passionfruit juice and calamansi gel in a white chocolate shell. It's almost like eating a Sour Head when you're drooping into food coma, which is great 'cause dessert is no afterthought here.
Sorry, no mango sticky rice here. Instead, Mango paired a duo of sesame cakes (black and white sesame) with white sesame mochi, mango sorbet, and kaffir lime infused milk topped with black sesame chip. Fruity, nutty and full of texture, what's not to love? It certainly outshone the second desert of Chocolate with ginger ice cream. Thankfully we ended the meal on a sweet note anyway – the Mikkeller Beer Geek Breakfast Stout.

Upstairs Mikkeller Bangkok is located at 26 Ekkamai 10 Alley, Lane 2, Khwaeng Phra Khanong Nuea, Khet Watthana, Krung Thep Maha Nakhon 10110, p. +66 91 713 9034, e. [email protected] Open Wed to Sat 6pm-10pm. Closed Sun-Tue. The 10-course menu is priced at THB3,800++ per person, and an additional THB1,300++ per person for beer pairing.
Top image: Pork Collar