Restaurant Review: Wolf Blass Partners With Dine Inn Home Chefs To Reinvent Wine-Pairing Dinners With Local Cuisine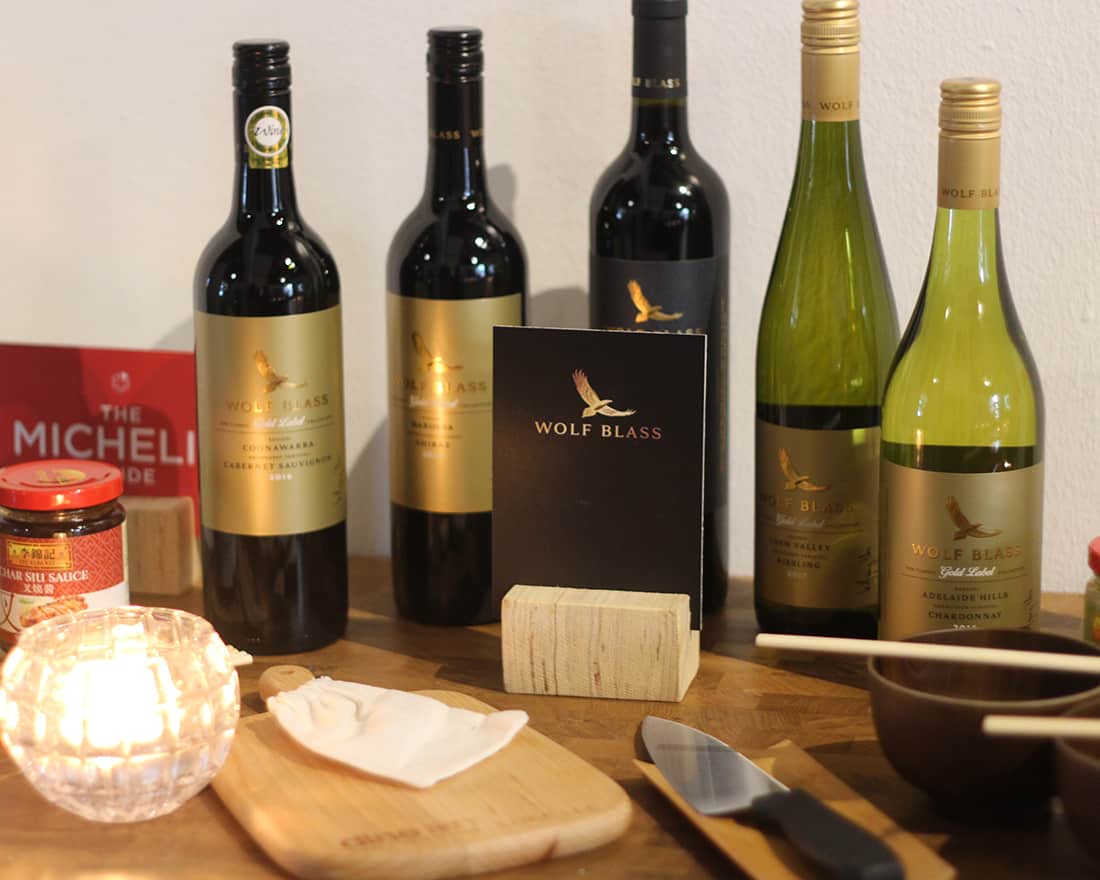 PUBLISHED April 6th, 2020 06:00 am
How often do we think about sipping on a glass of vino as we dig into Asian fare? Stepping up to challenge the widespread misconception that wine pairings are limited to Western meals is leading Australian wine label, Wolf Blass.
Wolf Blass has partnered up with five highly-rated home chefs from the online food platform, Dine Inn, in an upcoming series of Private Chef's Table dinners as part of the Find Your Flavour campaign which aims to reinvent the Asian home dining experience. For five Saturdays, from 4 April 2020 till 2 May 2020, expect a showcase of the best local dishes ranging from reinvented traditional to local fusion and contemporary Peranakan cuisine by each of these five chefs.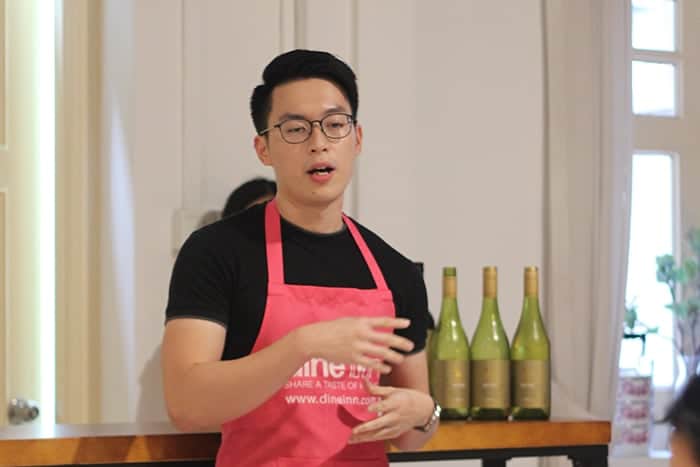 Sauces form an integral part of Asian cuisine, introducing a burst of new flavours that can render the old-fashioned notions of pairing wines with meats purely based on their colours ineffective. Which is why Wolf Blass's innovative wine pairing technique puts the sauces on the pedestal instead of the protein in the dish for an optimal food-wine combo. With this valuable pointer in mind, we dug into 28-year old Chef Yeo Kai Siang's four-course Neo-bistro dinner, armed with four of the Australian winery's best wines.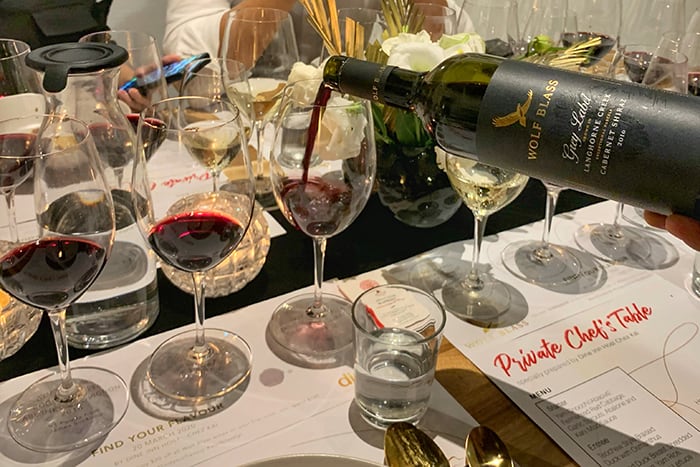 Dinner kicked off with an iconic Hakka dish — Yam Gnocchi (aka Abacus Seeds). While both the Gold Label Adelaide Hills Chardonnay 2016 and Gold Label Coonawarra Cabernet Sauvignon 2016 pair well with the delicate bites, the bold and rich flavours of the latter better brought out the charred notes in the abalone liver and kani miso sauce the gnocchi beads were coated with.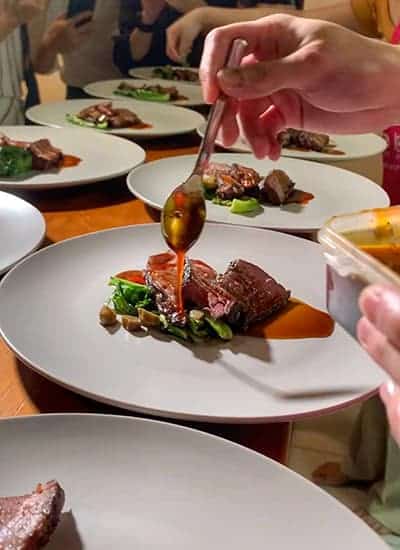 The fruit forward Gold Label Barossa Shiraz 2016 complemented the overall sweetness of the tender duck breast done two-ways braised and seared.
For the final pairing, the robust Grey Label Langhorne Creek Cabernet Shiraz 2016 with plush tannins was a clear winner. Its savoury American-French oak notes with hints of warm spice held its own against the equally sapid Beef Short Rib slathered with creamy cashew butter and piquant chilli oil.
The modern Asian dessert was a reinterpretation of a traditional Singaporean breakfast set with kaya toast and kopi – think pandan & coconut ice cream was sandwiched between two slices of toasted angel food cake with a dollop of heavenly coffee crème.
Although the desserts weren't part of the wine pairing experience, there's nothing stopping you from matching it to a wine of your liking. After all, it's entirely up to you to 'find your flavour'.
Due to the advisory issued by MOH with regards to COVID-19, Wolf Blass and Dine Inn will be convert all upcoming dinners planned between 4 April to 2 May 2020 at 103 McNair Road to a home delivery service with a Whatsapp group chat set up to facilitate communication. The entire menu, wine (worth $191 per pair of diners), wine glasses, tasting mats and floral table decorations will also be sent with the delivery before 7.30 pm to recreate the elevated dining experience in the comfort of your own homes. 
Tickets are available for booking here. Apply promo code WOLFBLASS to enjoy 15% off the regular price.