La Brezza Welcomes New Milanese Chef Luca Moioli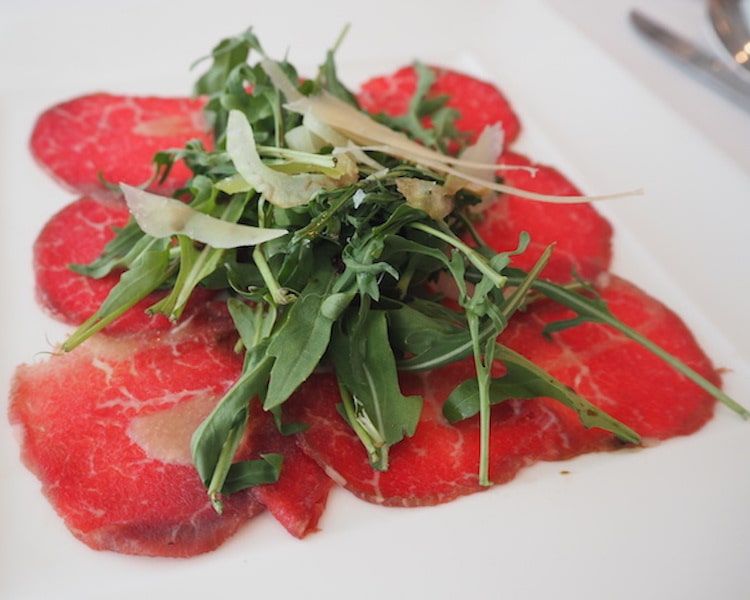 PUBLISHED June 7th, 2015 02:15 pm | UPDATED January 20th, 2016 01:32 am
La Brezza is already one of my favourite places for reasonably priced free-flow Sunday brunches. Their prosecco is more than palatable and their collection of dishes is small yet tasty. On hearing of the employment of their new Italian Executive Chef Luca Moioli, it was time to test out their a la carte menu and see if it holds the same weight as their enjoyable brunch options.
Starting with a staple Italian dish, the Carpaccio di Manzo ($29) was an excellent start to the meal. A generous serving of these thicker-than-usual cuts topped with rocket salad and fine slivers of parmesan cheese.
Hailing from Lombardy region (Milan and around), it was no surprise that Chef Luca's next dish, the Risotto alla Milanese ($38) was an immediate hit. Think al dente rice morsels with a light yet flavourful saffron cream, topped off with a mouthwatering piece of beef bone marrow.

Note: Image shows tasting portion.
As a lamb lover, I was excited to try the Grilled Lamb Chop with Hazelnut Crust ($48). This dish comes in two parts, the grilled lamb chop as well as the lamb shank. Unfortunately, I found the chop a little under-seasoned and a touch overcooked. Having said that, the slow-cooked lamb shank was an absolute winner. Utterly delicious that it had me scavenging for the remaining sauce left on the plate. It's worth ordering for that itself.
Moving on to dessert, the sour-fiend in me loved the Semifreddo alla Vaniglia ($16), a Vanilla parfait wrapped in a jelly of mixed berries, served with a scoop of lime basil sorbet. A tart and tasty end to the lunch.
Tucked away on the second floor of the St. Regis Singapore, I can't help but feel that La Brezza often gets overlooked on the Italian culinary scene of Singapore with a new Italian restaurants opening up every other week (it seems). I find this something of a shame as La Brezza offers not just delicious food but a pleasant and bright atmosphere. I can only hope that under Chef Moioli, La Brezza will finally start getting the recognition among foodies that it so rightly deserves.