Review: Super 0 Openair + We Interview Tokimonsta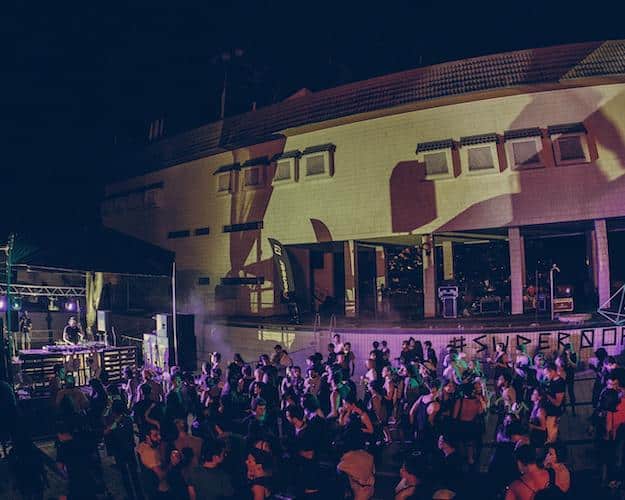 PUBLISHED January 28th, 2015 04:00 pm | UPDATED January 20th, 2016 01:16 pm
Riding a Tokyobike, adding organic herbs to our cocktails (on our own), playing giant Jenga, and dancing in a swimming pool (!) – those were just a few of our virgin experiences at Super 0 Openair two weekends ago.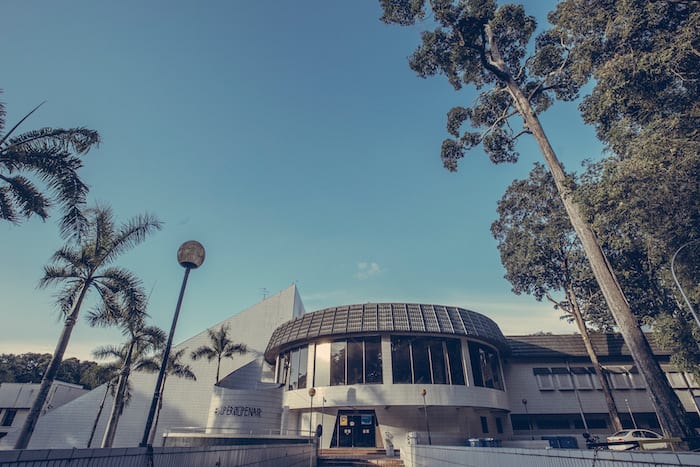 Taking over a long-abandoned, unused space is no mean feat, but the aptly named Super 0 folks turned the former SIA Changi Sports Club into a creative wonderland that can hold its own with the big festivals it was inspired by.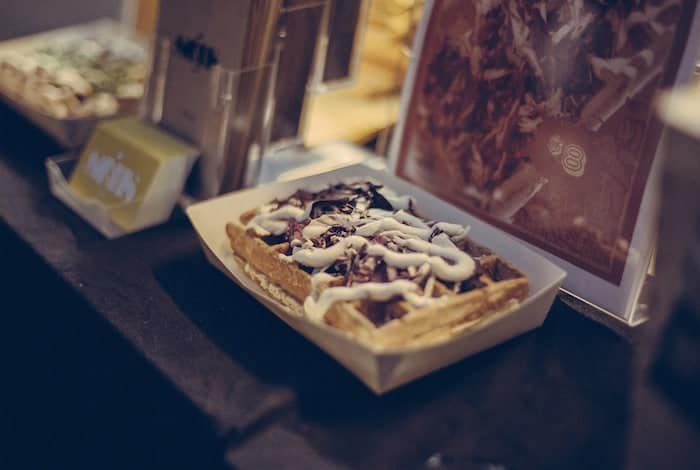 First thing we scoped out? The food. We knew beforehand that the likes of Pistola, &Sons, and South East Sliders would be popping up, so we were ready. Tacos from the first were as superb as always while &Sons surprised us by selling waffles. But no ordinary waffles, they were. Both the pancetta and truffle waffles, which we hear might be rolled out in the restaurant soon, were definitely culinary innovations. And if you haven't tried Chef Damian D'Silva's tasty chicken devil curry sliders, you're totally missing out.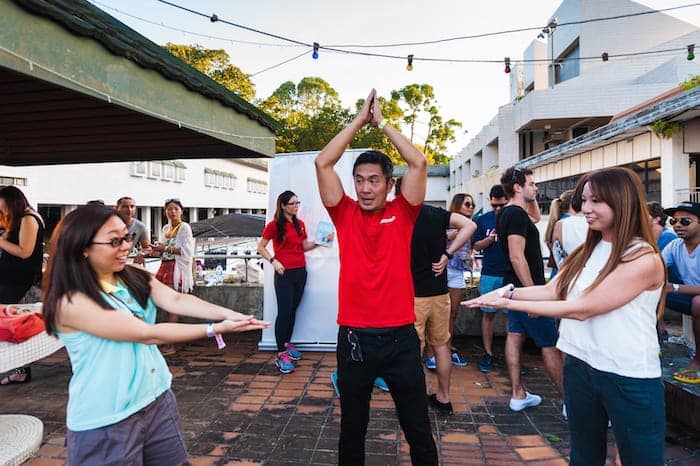 Another thing we enjoyed was getting up close and personal with Pangdemonium's talented troupe of actors, who were there to perform two interactive snippets of their new production, Circle Mirror Transformation.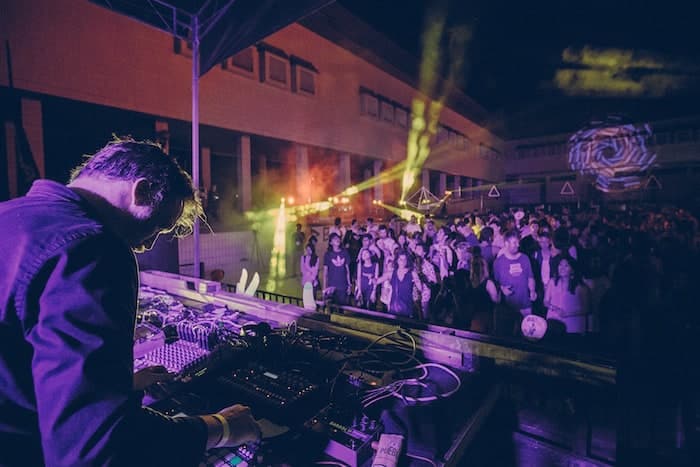 Playing host to DJs such as The Field, Steffi & Virginia, and Ben Pearce, the emptied-out swimming pool (possibly the coolest thing we've been in this year) made the perfect dance floor, especially with projections by motion design eggheads Non/Aligned as a subliminal backdrop when night fell.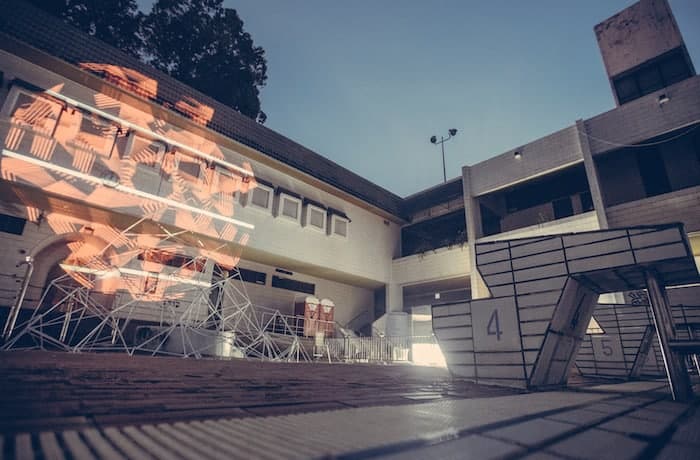 Oh, and we certainly have to mention Super 0's major festival partner: Red Bull. A room on the second level of the complex was converted into the more-intimate Red Bull Music Academy (RBMA) stage, which saw DJs My Nu Leng, Tim Sweeney, and Academy alumnus Tokimonsta (aka Jennifer Lee) spinning to a highly responsive and energetic crowd.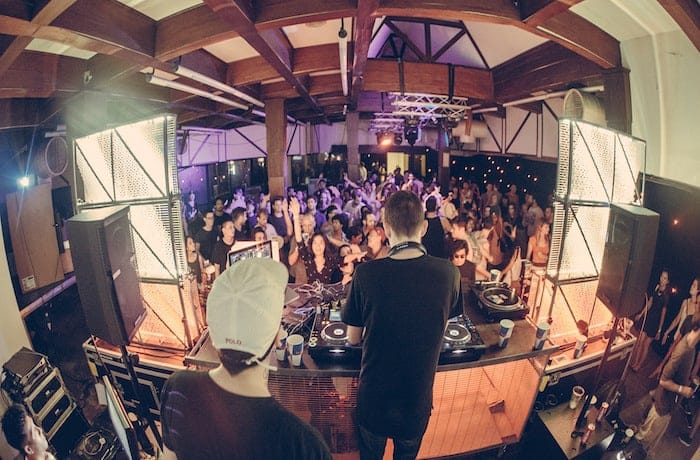 We also managed to score seats in the closed-door RBMA session in the afternoon, where Tokimonsta shared her musical journey that started with Hip Hop, from her experience with former RBMA mate Cherry Chan – a member of local audio visual collective Syndicate – in the Academy to dealing with difficult rappers, and what's it like to work with Kelly Rowland.
Here's an excerpt of our chat with the LA-based Korean American DJ-producer who's come a long way since she graduated from the 2010 edition of RBMA:
Hi Jennifer, is this your first time in Singapore?
It's the second! The last time I was here was 2011 maybe, and I just ate my way through the city. I love your food centres.
You've mentioned in preview interviews that Tokimonsta (toki is Korean for rabbit) is a juxtaposition of the scary and the cute, the ugly and the beautiful. Is there a reason behind the name?
Yes, Toki was my nickname growing up. My family used to call me Toki because I looked like a rabbit with really big cheeks and teeth. Then it became a screen name and an online chat name. So in the beginning the name was kinda arbitrary but as time progresses, it grew to have more meaning to me.
You've contributed to a feature about how to change attitudes towards female producers in this male dominated industry – we want to know, does being Asian as well make a difference?
Being East Asian, obviously, we look very different. We're not ever going to look completely assimilated, no matter which country I go to, no matter which room I'm in. There's always going to be one person who says, I'm not sure that she speaks English, just because we don't assimilate visually.
Then there's the combination of being an Asian female that's highly fetishized by the Western world. The sexualization will always be there so I just focus on my character, my music, and how I carry myself – I try to be as intelligent as possible, to be as well spoken, and do the best I can to come across in the most respectful manner. So even if people belittle me because I'm female or Asian, in reality, I'm not dumb (laughs).
It's awesome that's you've worked with Kelly Rowland, is there someone you'd love to work with?
Björk, I think she's cool. She's really big, but she's managed to retain her artistic integrity.
We have to admit that we checked out the interview you did with Refinery 29. Any thoughts on dabbling in fashion and beauty?
I have people Instagramming my hair and tagging #hairinspo, and I'll be like really? My hair's really messed up! But the fashion side is fun, it's a another cool way to express yourself on top of music, so maybe. We'll see how it goes!