Sister Act The Musical Review: A Fabulous Miracle of Scandalous Proportions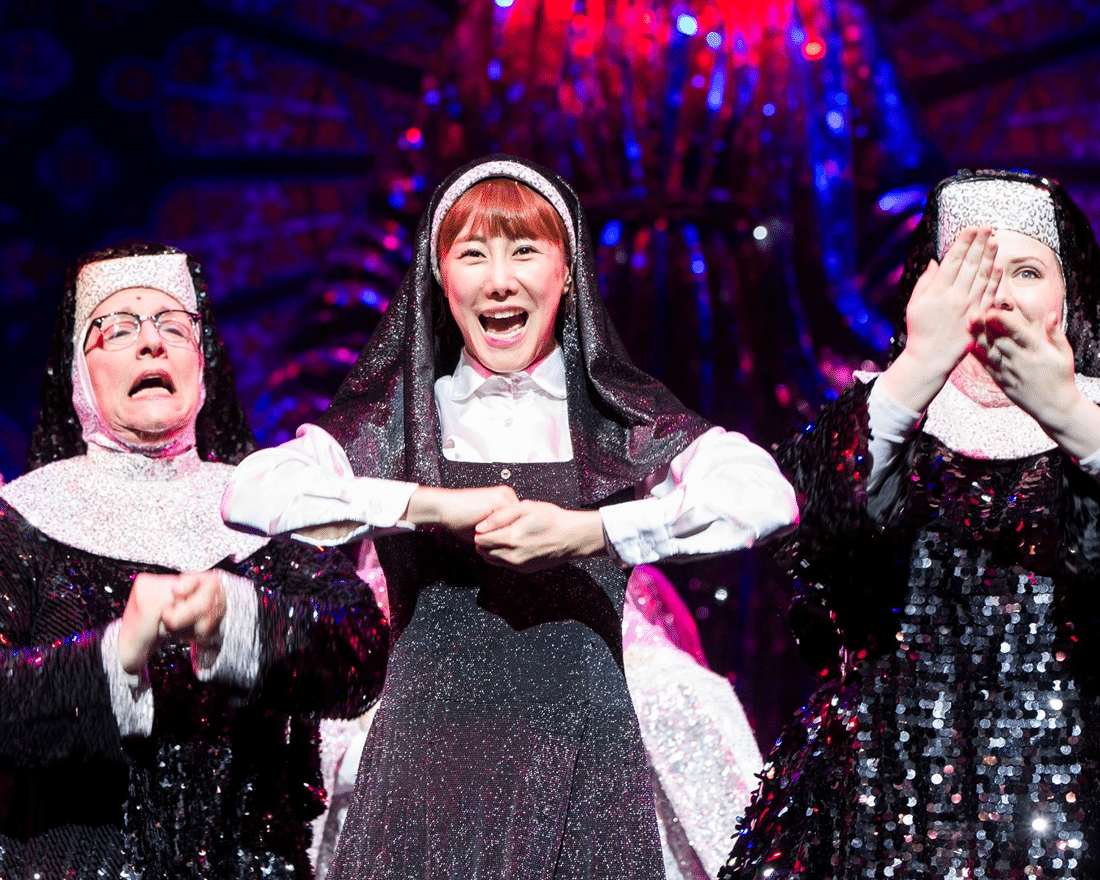 PUBLISHED May 13th, 2017 06:00 am
The Tony-nominated musical Sister Act, which opened last Tuesday night at MasterCard Theatres, may have started off with languid exposition – much like a car that takes a while to properly start up – though the show quickly revved up by the end of the first act's Raise Your Voice.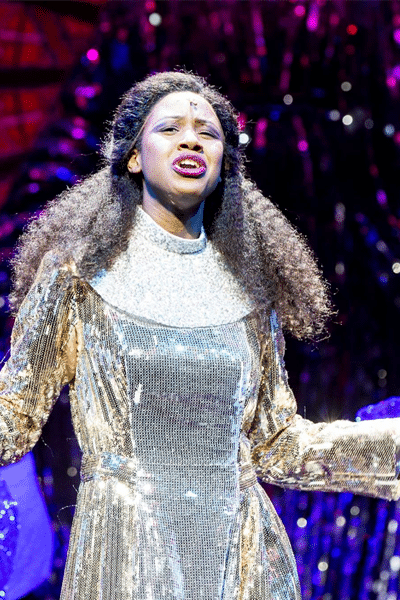 Based on the 1992 comedy film of the same name (starring the marvellous Whoopi Goldberg), this movie-turned-musical is one of those rare productions that fit into a theatre better than they do on the silver screen. Featuring a lively musical score by celebrated Oscar-winning composer Alan Menken (Beauty and the Beast, The Little Mermaid) and lyrics by his frequent collaborator Glen Slater, Sister Act first opened in Broadway in 2011 after a circuitous route through London's West End.
The musical follows sprightly lounge singer and diva wannabe Deloris Van Cartier as she witnesses her mobster beau Curtis Jackson commit murder, and as a result, is hidden for protection in the last place anyone would think to look for a foul-mouthed woman: a Californian convent full of musically-challenged nuns.
Under the suspicious watch of a particularly rigid Mother Superior, Deloris is soon assigned to the convent's excuse for a choir, that she helps transform into a groundbreaking act that amassed widespread attention across the secular world, to the point that it soon caught the Vatican's eye.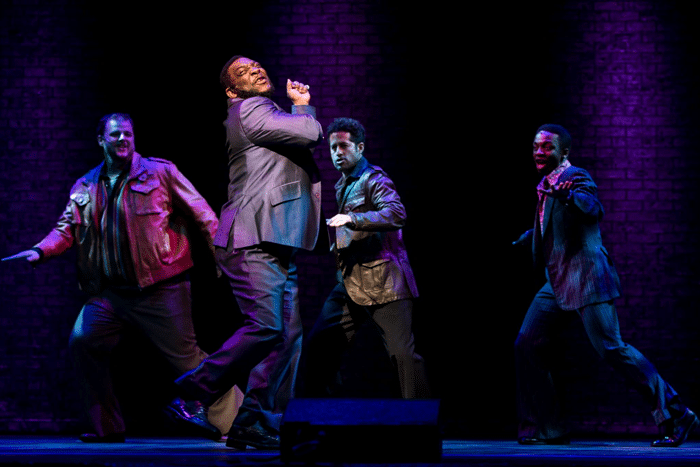 Dene Hill, the sensational opera professional who plays Deloris (or later Sister Mary Clarence) is gorgeously feisty in her role, delighting us with her powerhouse vocals and dexterous range scene after scene of fully-vested delivery. It certainly helps that the supporting cast are mostly nuns, providing a stark juxtaposition that allows the wannabe nightclub singer to shine.
Of course, the same setting lends for a whole slew of delightful surprises and comic one-liners from the sisters. Who knew the meek postulant nun Mary Robert (played by Korean actress Sophie Kim with her pop star looks and charming smile) would be able to belt out a powerful solo like in The Life I Never Led? Then again, we shouldn't be surprised with an established career that's seen leading roles in Rent, Mamma Mia, Dreamgirls, and Austrian musical Mozart!
There are several other full-throated voices here: Emma Brock's delightful Sister Mary Patrick is a bumbling character that oozes glee and daring whenever she takes the stage, while the deceivingly-hip and very elderly Sister Mary Lazarus (Nancy Evans) never fails to evoke a belly guffaw as she launches into her signature tirade of latin phrases aka rap.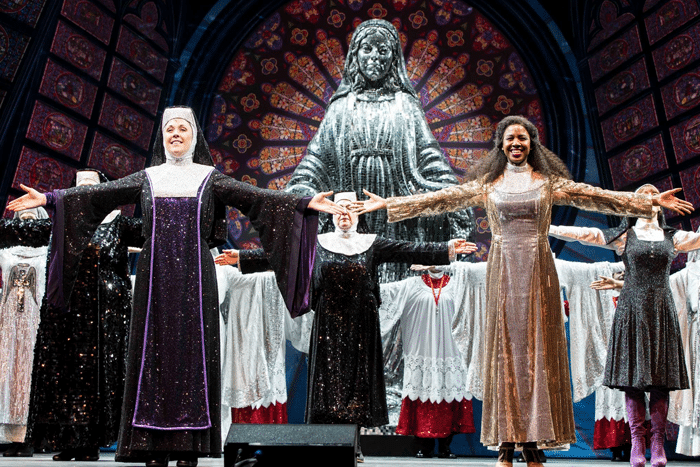 If we had to choose a character to be most invested in, it'd have to be the regal Mother Superior, played by the Rebecca Mason-Wygal. It was wonderful to watch as the stoic head nun struggles with her faith as well as the moral issue of hiding a 'loose' woman such as Deloris in her house of god, all while lying to the other nuns – another sin in itself. And wow, does the woman have some soaring pipes, as heard in the number I Haven't Got A Prayer, and again as she finally joins hands with Dene for Sister Act.
Brandon Godfrey does a credible job as gangster boss Curtis, who is much more a villain than his three silly goons (Jarred Bedgood as TJ, Moses Bernal as Pablo, Harry McEnerny V as Joey), which isn't to say anything about their acting or singing. They make fantastic comic relief, and boy, could they dial up the charm with the nuns.
The set design – from the stained glass windows and statue of the Virgin Mary to the roadside alley, bar, and more – is spot on, courtesy of Klara Zieglerova (Jersey Boys), along with spot on hair and wig design by David Brian Brown. As predictable and slapstick as Sister Act's storyline might be, the memorable motown tunes (plus a bit of funk and disco) and mindblowing power ballads more than make up for it, not to mention the hilarious one-liners ("Oh my god, someone shot a smurf!) and excellent script. That, and bouncy dancing nuns of every colour and background to make the musical shine. If you're looking for a sparkling tribute to the universal power of friendship, this is where you'll find it.
Sister Act is running until 28 May 2017 at MasterCard Theatre – Marina Bay Sands. Tickets are priced at $65, $95, $125, $155, and $185, available via SISTIC.