Sabio by the Sea: Josper-Grilled Tapas in Sentosa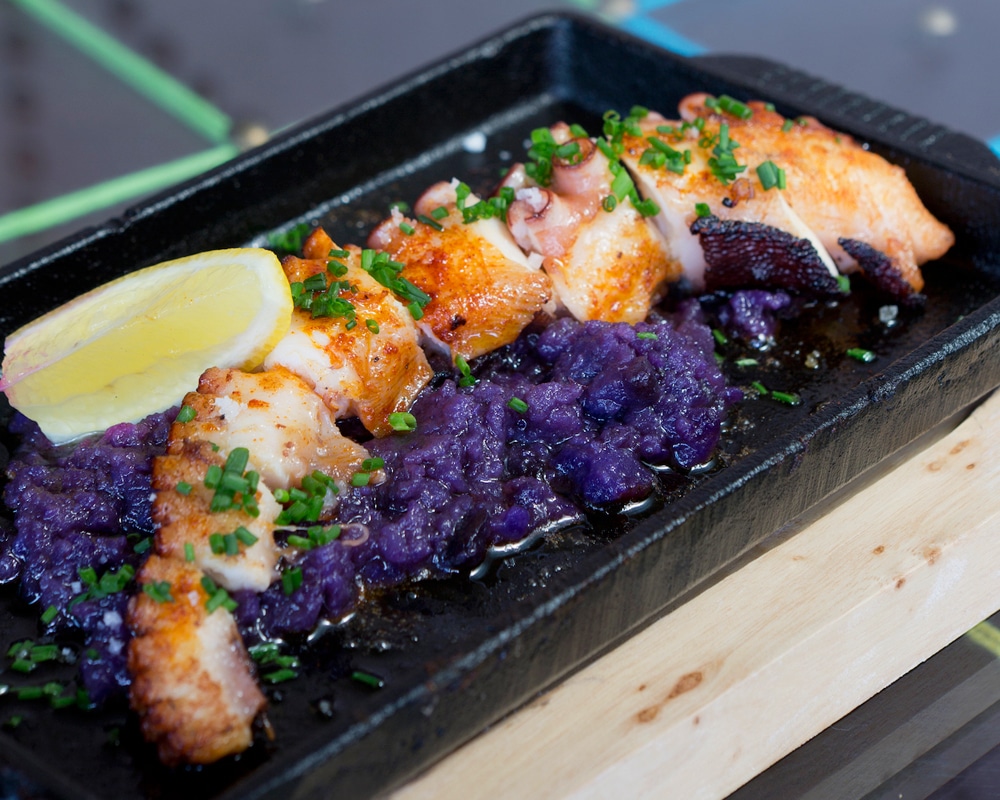 PUBLISHED May 6th, 2016 06:00 am | UPDATED May 23rd, 2017 06:22 pm

There's nothing quite like dining by the water, with a sangria in hand whilst overlooking the glorious Sentosa Cove Marina. That's what you can expect at Sabio By The Sea, which has been serving up an authentic Spanish gastronomical experience with its tapas, grilled meats, and seafood since 2013.
When we caught wind of their new menu, we decided it was time to head back, considering our last visit more than awhile ago.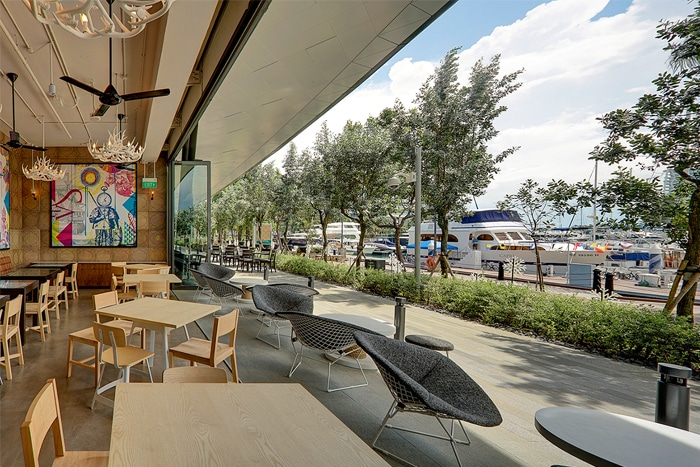 In case you missed it, Sabio by the Sea is the extension of Sabio at Duxton Hill, both of which are under Deliciae Hospitality Management – the F&B group also has the likes of Angela May Food Chapters, Forlino, and L'Entrecote under its wing. Like its sister outlet, both restaurants are intricately furnished with hand-painted traditional Catalan tiles and hand carvings inspired by a 200 year-old bar in Seville.
Though its sibling in the city is attractive for the central location, I prefer Sabio by the Sea for several reasons: lovely views of the Quayside Isle at Sentosa Cove; the relaxing and chill vibe, and the significantly larger space, the al fresco area that spills out onto the waterfront, the bright red metal stools, and Dada-inspired pop art prints on the walls. And then, there's also the Josper Grill – a premium indoor charcoal barbecue that seals in the natural moisture and flavour of food cooked in it…which brings us to the menu.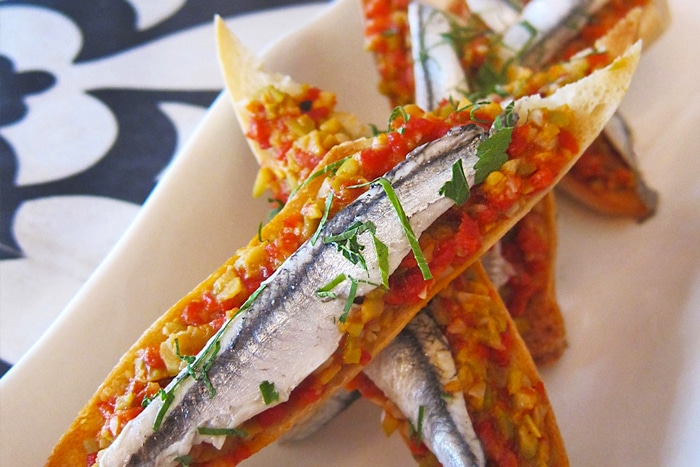 Fresh on the tapas menu is the Pan con boquerones y tapenade ($13) – meaty anchovy and green olive tapenade served on mini baguettes. A simple, tasty pairing. The Albóndigas en Salsa Española con Tomate ($15) – basically beef meatballs in spicy tomato sauce – were huge, tender and flavourful, though the sauce lacked that certain zest and heat present in food you'd find in Spain (presumably to cater to local tastebuds).
While I loved the crispy Croquetas de jamon ($15) – ham croquettes with creamy fillings, fried to a seductive shade of golden brown – the El Pulpo ($24) was the one that stole my heart. Literally "The Octopus", think fresh octopus leg grilled to perfect tenderness in the Josper Grill, accompanied by bright violet mash potatoes mixed with paprika. Each piece of the tasty cut up leg presented slightly crispy tentacles with a chewy bite.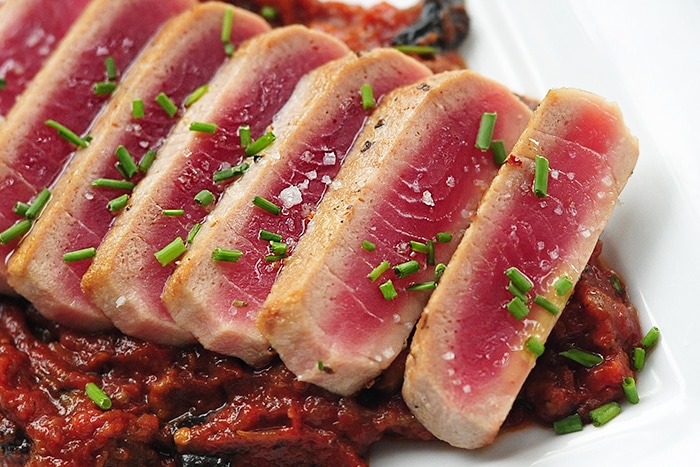 Great tuna steaks are hard to find, but the Atún a la Parrilla ($26) with chachouka (tomato and pepper stew) was executed brilliantly, with the outsides lightly seared, leaving the inside raw and firm. We also had a taste of Sabio's famed Paella de Pescado ($29 for small, $49 for large) – moist and flavourful rice loaded with calamari, sea bass, mussels, clams, and shrimps, with an on-point crusty brown bottom layer.
Sabio By The Sea also touts possibly the best Churros ($12) in Singapore. Served with a hot dip of either dark chocolate or caramel sauce, these crispy-on-the-outside, soft and chewy-on-the-inside dough sticks are generously coated with cinnamon sugar.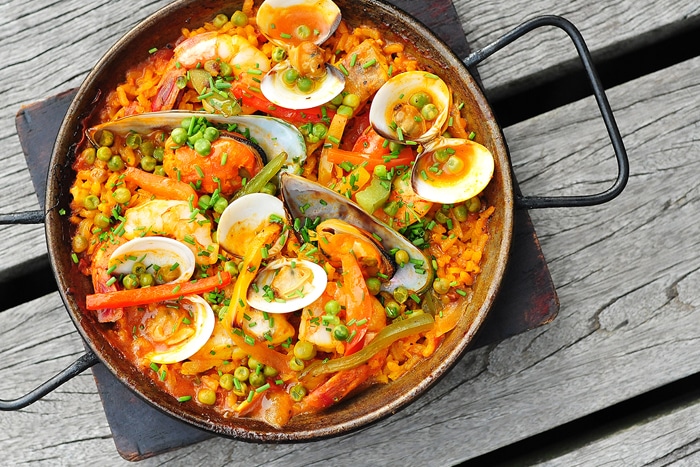 Three years on, Sabio By The Sea is just as fantastic, if not more so with the newly improved menu. And if you're craving for tapas now, their new All You Can Eat menu offers a selection of 27 different tapas at only $49.90++. During the weekends, head into Sentosa for free when you treat yourself to the Weekend Brunch – for $35++ enjoy an El Sabio Basket, choose a main from a selection of 7 choices, and polish off your meal with a hot drink.
Sabio By The Sea is located at 31 Ocean Way, #01-02 Quayside Isle, Singapore 098373, p. 6690 7568. Open Mon-Wed 3pm – 11pm, Thu 12pm – 11pm, Fri-Sat 12pm – 11.30pm, Sun 11am – 11.30pm.

Read more at FOC Sentosa: Your New Hangout at Tanjong Beach and Singapore's Best Tapas Restaurants