No Foolin' Around with Fu Lin Yong Tau Foo Bar & Kitchen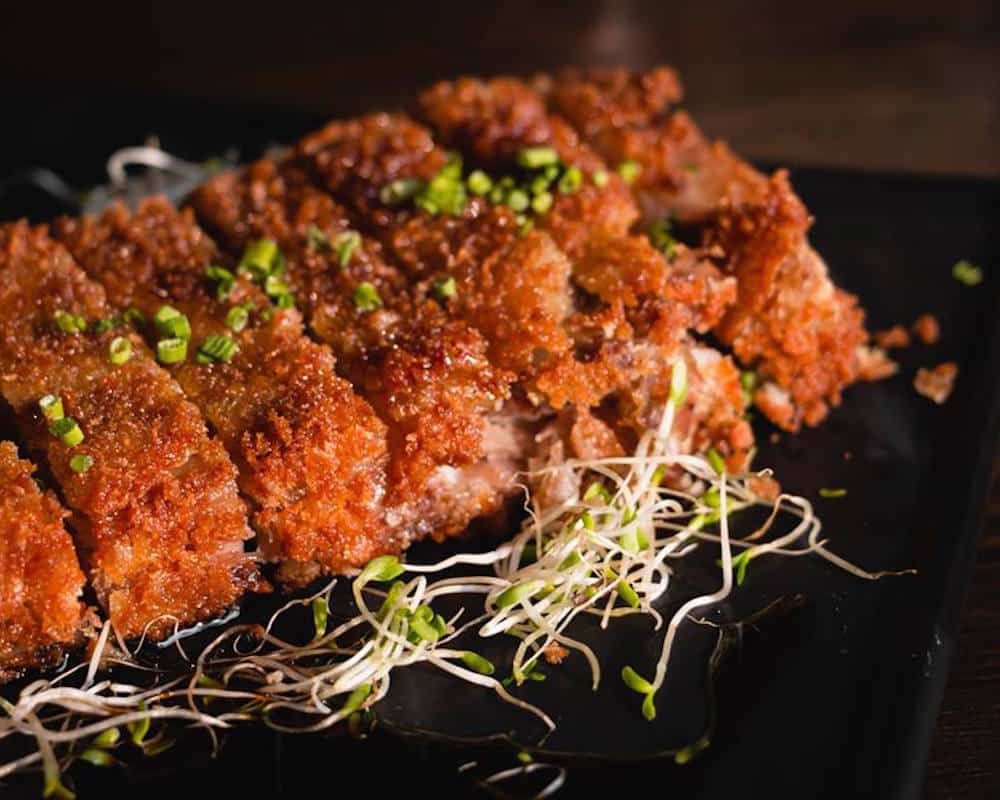 PUBLISHED January 3rd, 2016 04:00 pm | UPDATED June 19th, 2020 03:04 pm

Whenever a hawker stall decides to be creative and do something differently, (forgive us but) we can't help but think of all the things that can go wrong. Well, while there are still some chinks in the armour to sort out, there's enough reason to hope that Fu Lin Yong Tau Foo Bar & Kitchen is here to stay.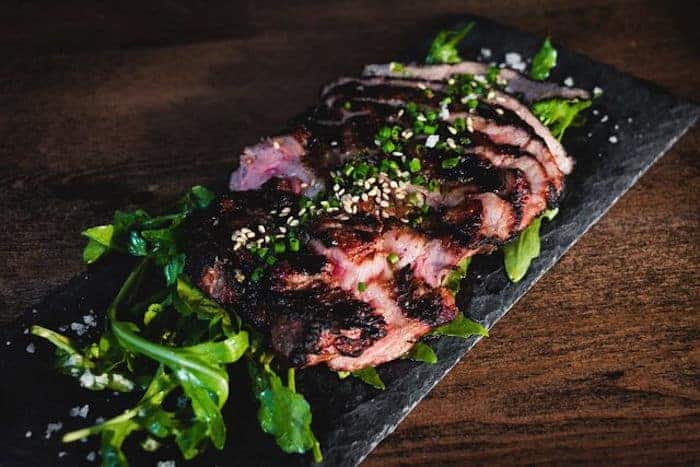 Iberico Steak
A well-known lunch time haunt in the Telok Ayer neighbourhood, one can see why the operators would want to make better use of the shop in the evening too. After lunch, the space transforms discernibly transforms into one that appeals to the after work drink crowd; hip dance tunes reverberate from the speakers, while the gritty and industrial chic decor is emphasised (which, sadly, fails to differentiate Fu Lin from every other wannabe spot in the CBD).
The Asian fusion tapas concept seems overdone, but Fu Lin still managed to surprise us with the Muar Otah ($8), which came seductively aromatic and slightly crisp on the outside. An unexpected twist on the texture while retaining the spicy, coconut flavour we know and love. Topped with ebiko, the Bacon Bak Gua ($12) was addictive, to say the least.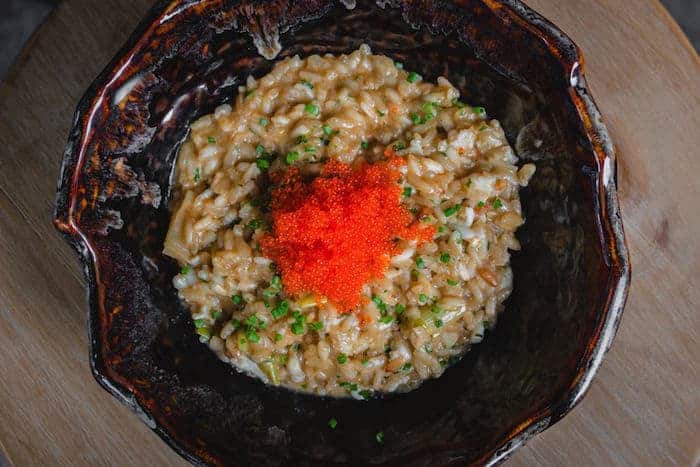 Crab Risotto
For fail-safe dishes, look to the Live Clams ($12) – a flavourful mixture of flower crab broth, chilli and fried seaweed – and the Iberico Steak ($23). Tenderised and immaculately juicy, with scrapings of charred skin at the edges, this beauty is all you need alongside that pint of beer.
With delicate shreds of spanner crab and thick salted egg cream, the Crab Risotto ($21) is a good bet if you're looking for something carb-y and comforting. Another comfortable dish can be found in the alfalfa-topped Fresh Squid ($14); which is grilled and glazed with teriyaki.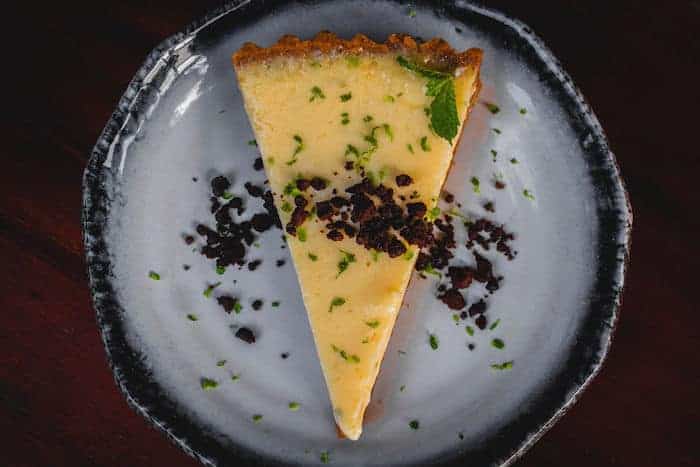 Key Lime Pie
We were let down by the Braised U.S Beef Flap Tail ($23); bland, tough and characterless, diners would be better off trying out Fu Lin's other dishes, such as their good ol' Yong Tau Foo Platter ($8). Think seven pieces of assorted ingredients such as ladies' fingers and tofu served in Fu Lin's signature sauce.
There's not much of a dessert selection here, with just the Sesame Ball Puff ($7) and Key Lime Pie ($7). We prefer the former; the pie was just too sour.
Lastly, given that Fu Lin calls itself a bar, those looking for booze will find it here with their alcoholic arsenal, which includes spirits like Black Nikka and Yamazaki, as well as a specially curated range of sakes.