Threadbare & Squirrel – Fashion Squirrel!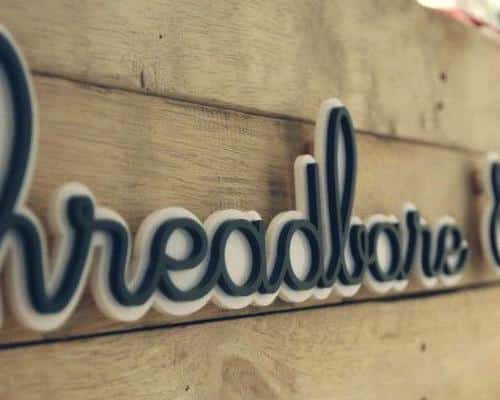 PUBLISHED January 29th, 2012 12:52 pm | UPDATED February 28th, 2021 06:50 am
Meandering down Haji Lane and it's veritable treasure trove of boutiques, it's easy to run out of steam – or more likely, out of spending-money before you reach the opposite end. With so many temptations and treats, it takes a thoughtful and restrained shopper to check out all there is to offer before diving head first in to the goodies.
With this in mind, I'd like to introduce you to one of my favourite shops, tucked around the corner on North Bridge road, because folks……it's definitely worth holding back until you get there. Just be warned – you may want to purchase EVERYTHING!
Thoughtfully put together in a conservation shophouse, the owners of Threadbare & squirrel, Adrian and Val clearly have an eye for detail, the kind of quirky, unique and fun detail that makes me girlishly happy. Everything is delightful, from the curios for sale, the eye-catching merchandising, to the hand-crafted fixtures and fittings. The ambiance is modern, light and airy combined with quirky and cosy; nicely topped off with eclectically stylish and the mix works just perfectly.
Big supporters of local designers and brands, they carry By Airmail, Wishful Thinking, Primary, AKA Wayward, Wander Wonder, Untitled by young&restless, Z A A K, Wenya designs, alongside international brands such as NOOKA, Josie Chen, Happy Socks, Paez shoes and O'clock by Fullspot. Their selection certainly appeals to the dedicated fashionista's among us, fierce and sassy designs nestle alongside playful knick knacks, with a touch of hippy chic thrown in. There really is something for everyone.
It's always tough to pick favourites but here are just a few of my must-haves from Threadbare & squirrel:
By Airmail create whimsical travel accessories guaranteed to get you dreaming of adventure. Their Navajo Nation tote is right on the money as it salutes the S/S 2012 catwalk collections in which Chloe, Hermes and Balmain (to name a few) had a distinct Cowboys and Indians feel. However, unless you actually live in the Wild West, frequent a saloon and regularly ride off into the sunset, you'll be wanting just a hint of Navajo print, hence this bag is perfect. Yeeeeee-ha!
'The Girl with the Dragon Tattoo' is seriously influencing fashion right now. H&M have launched a dedicated collection and you will start to notice a punk edge creeping in to your favourite fashion stores in the next few months. If top to toe rock-chick is a bit too fierce for you, why not try a hint of attitude in the form of Josie Chen jewellery. Rebellious and edgy yet glamourously feminine, her standout pieces will transform any outfit and give you that "don't mess with me' swagger.
Who doesn't want shoes with little bitty hearts on them? You don't? are you crazy?! oh, you do! In that case… pick yourself up a pair of Paez shoes and keep your feet cool, comfortable and environmentally friendly. Threadbare & squirrel stock a wide variety of colours and prints to make you swoon and make your toes smile.
If Angelina Jolie is your idea of a fashion icon, sophisticated yet unpretentious, bold but demure, then check out Untitled- young and restless capsule collection. This Singapore-based womenswear line has muted tones but structural flamboyance in the form of pleating and drapes. The effect is simple elegance with an urban edge.
Threadbare & Squirrel is a one-stop shop of all things quirky, indie and cool, just don't forget to save a few cents to chill at their sweet little cafe, post-shopping frenzy. Grab a coffee and a cupcake, sit back and admire your charming new purchases.