Top Eats from Down Under: The Best Australian Restaurants and Cafes in Singapore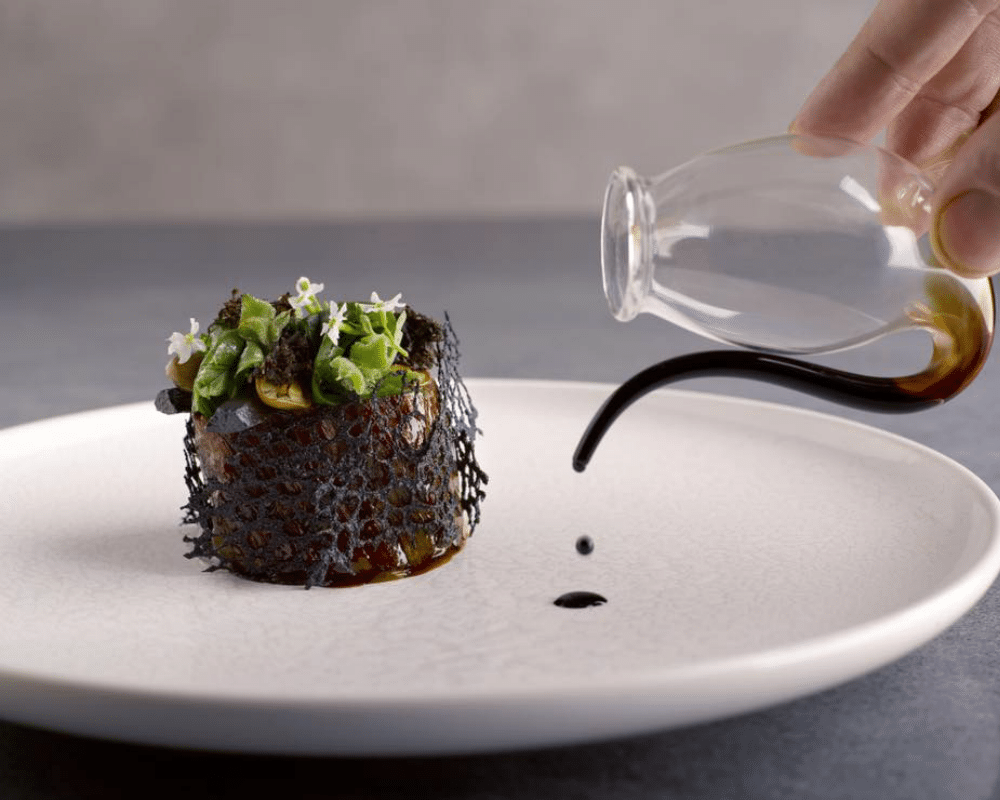 PUBLISHED January 16th, 2018 05:00 am | UPDATED March 14th, 2018 03:54 pm
What have the Australians given us? Aside from their stellar fish and chips (some say better than their British counterparts), hearty meat pies, and, of course, vegemite on toast, it might appear that our neighbours down under don't have a distinct cuisine. Well, the slew of restaurants helmed by Australian chefs opening over the recent years in Singapore recently proves otherwise. From experimental concepts, to trendy brunch fare and even desserts,these five restaurants and cafe offer a taste of contemporary Aussie flavours.
Common Man Coffee Roasters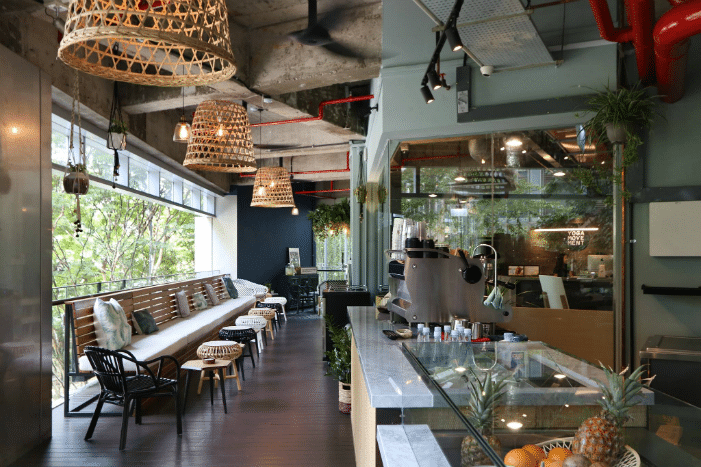 If there's one thing Australia's to be known by, it is perhaps their wonderful cafés, which is very much embodied by Common Man Coffee Roasters. Sustainability and quality of ingredients are key at this Robertson Quay cafe, so it's not surprising that they took the concept of brunch food up a notch in Singapore. Likewise, the coffee here is just as remarkable, bringing together the ideal balance of natural fruitiness and bitter aroma. The best part? You can now get your caffeine fix at Common Man Stan on Stanley Street too.
Coffee Man Coffee Roasters is located at 22 Martin Road, #01-00, 239058. p. +65 6836 4695. Open Mon – Fri, 7.30am – 5pm, and Sat, 7.30am – 6pm. 
Patissez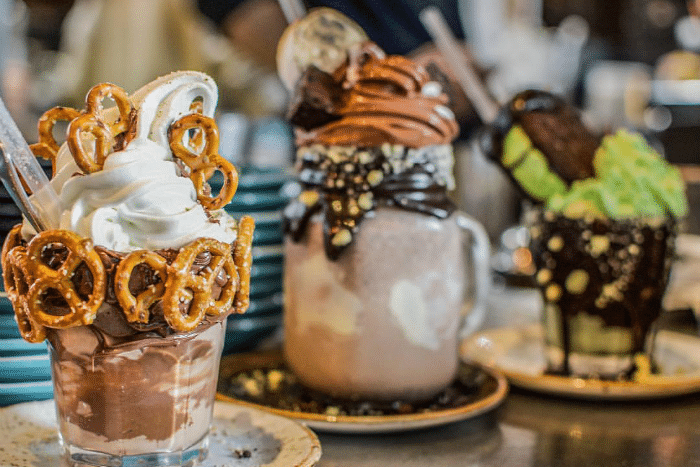 These folks are the original creators of Freakshakes – need we say more? Since having broke the internet with their extravagant, colourful, and absolutely over-the-top milkshakes, Patissez has become more popular than ever. Here, the chocolate shakes come with dollops of Nutella, ice cream, and salty-sweet pretzels, whilst more refreshing, minty flavours are topped off with the most delicious chocolate cookie sandwiches. Rich, smooth, and utterly delightful, it is no wonder that Patissez's milkshakes keep bringing the boys – and girls – to their yard.
Patissez is located at 100 Taman Warna, Singapore 276405. p. +65 6262 3616. Open Mon – Fri, 10am – 10pm, Sat & Sun, 9am – 10pm. 
Cheek by Jowl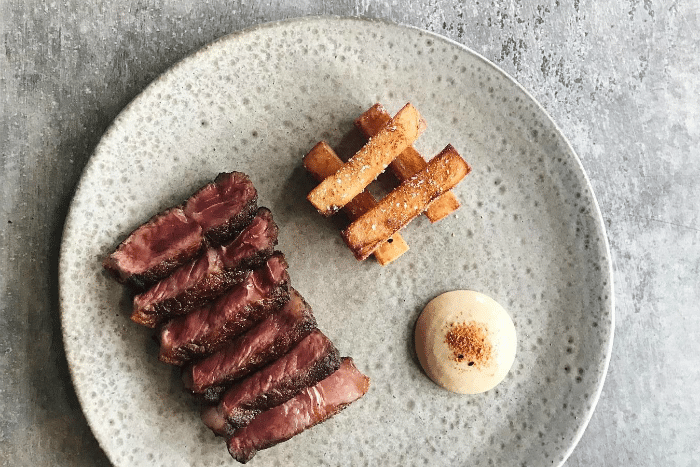 This unpretentious restaurant on Boon Tat Street has just received its first Michelin star within a short span of five years from its opening, and it is not difficult to tell why. On its experimental menu (read: "Saltbaked Beetroot with Goats Cheese, Raisins, and Horseradish", and "Roasted Pigeon with Pickled Cherry, Chicory, and Vanilla"), the most curious ingredients are brought together to stunning effect. Marrying Japanese, Middle Eastern, and Australian influences, the resulting cuisine conjures an exhilarating – albeit quite unfamiliar – harmony of flavours to your palate. Charming, unusual, and surprisingly affordable, Cheek by Jowl is definitely a must-try.
Cheek By Jowl is located at 21 Boon Tat St, Singapore 069620. p. +65 6221 1911. Open Mon – Fri, 12pm – 10pm, and Sat, 6pm – 10.30pm. 
Salted & Hung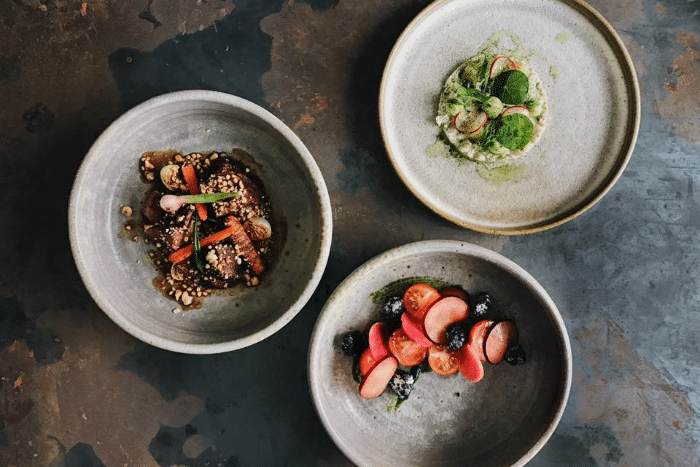 At first glance, this Purvis Street joint's sole focus on cured meats might seem too narrow a niche. Yet, with a quick perusal of the menu, your worries should be assuaged. From traditional pork and beef charcuteries, to meats of the more unconventional sort, you'll most definitely be able to find something to suit your palate here. For those more adventurous, why not try the restaurant's unbelievably tender Oxtail Rillette or its unique Cured Kangaroo Tatare? Trust me, you'll be pleasantly surprised by how good these exotic foods taste. With its generous sharing platters and laid-back vibe, Salted & Hung is certainly a place that you'd want to bring your mates.
Salted & Hung is located at 12 Purvis St, Singapore 188591. p. +65 6358 3130. Open Tue – Sat, 11.30am – 10.3opm, and Sun, 11.30am – 4pm. 
Whitegrass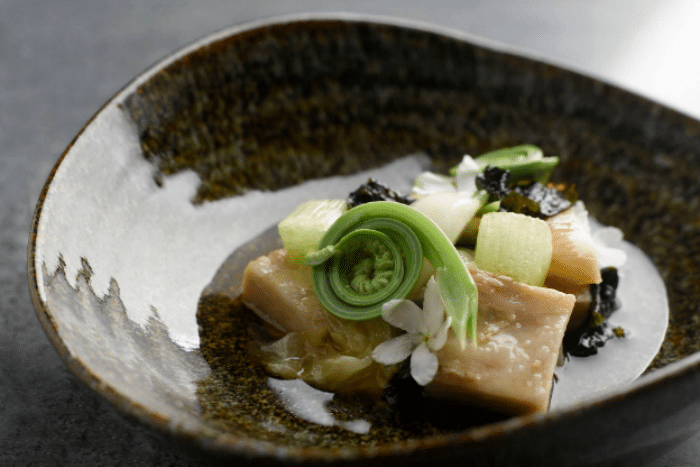 The second Michelin-starred restaurant on this list, Whitegrass brings the astonishing talents of Chef Sam Aisbett – a protégé of the famed Chef Tetsuya Wakuda – to our shores. With most of its produce delivered fresh from Australia and Japan, straight to your plates, the natural flavours of the food here are simply incomparable. And did we mention just how beautiful every dish is?  Options include a three- to five-course meal at lunch, and a three- to eight-course meal at dinner, so you can expect to savour some of the restaurant's classics, including their exquisite Yellowtail Amberjack and their Mangalica Pork, alongside other seasonal delights.
Whitegrass is located at Chijmes, #01-26/27, 30 Victoria Street, Singapore 187996. p. +65 6837 0402. Open Tue, 6pm – 9,30pm, Wed – Sat, 12pm – 2pm for lunch, and 6pm – 9.30pm for dinner.