Viva la Mexican brunch at Senor Taco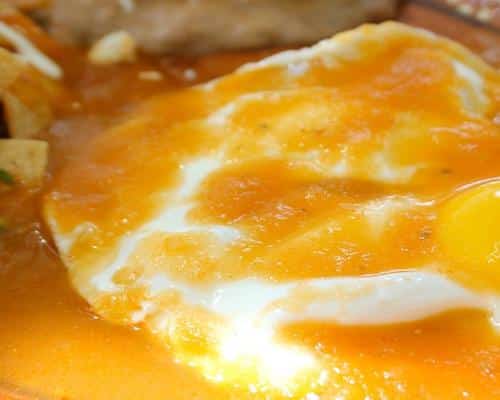 PUBLISHED January 25th, 2013 01:31 am | UPDATED April 1st, 2016 11:51 pm
Decent, authentic, Mexican fare is hard to come by in Sing. So when I heard someone say that they thought that the recently opened Senor Taco at Star Vista was THE place for authentic Mexican food, well of course, you can guess what happened next.
Although the name Senor Taco for some reason conjures up images of those ready-made fajita or taco kits you get in the supermarket; that couldn't be further from the truth of what Senor Taco is all about……because it goes wayyy beyond burritos and tacos.
A Mexican owner, a Mexican chef – something tells me that the fact that they fly in 15 different types of chillies on a needs-basis means, this is going to be good.
Tucked away on a corner of the breezy semi-alfresco dining terrace of the Star Vista, it's not a bad nook for a spot of lazy brunch, and trust me you will feel VERY lazy after eating a Mexican brunch as not only is it a) very tasty but also b) seriously satisfying and filling. Oh yes sir.
Note: Pictures represent tasting portions
Not only is this a great option if you love Mexican food but also if you are bored of all the same-same brunch menus out there, because this one comes with a very tasty Mexican twist.
First off – Huevos Rancheros ($19.50) – sunny side up eggs sitting atop a lightly fried tortilla smothered with piquant Ranchera sauce, served with refried beans. Otherwise known as Rancher's Eggs because it's basically what those Mexican farmers eat to fuel themselves up at the start of the day, this is one mamma of a breakfast which turns into one mamma of a fantastic gooey mess and that is definitely part of the fun of it! Well, graceful… Mexican food is not.
The Classic Benedicts ($19.50) is not as classic as you might think. Served up on slices on fugazetta bread, and served with turkey ham. Perfectly runny eggs, just the right amount of Hollandaise sauce and with something in the turkey ham that gives this dish a nice subtle kick, this is definitely one to try for Eggs Benny lovers.
I can't believe that I'm writing about only three dishes here but yes, this is the third and final because trust me…when we're talking Mexican brunches, it's a mammoth task to do any more! And that's even with tasting portions in play.
This dish has to be my favourite – the Barbacoa de Borrego ($24). Think deliciously juicy slow cooked lamb which you wrap up in a tortilla with its own juices and a special 'drunk' chilli sauce, so called because it's made with beer. This is seriously satisfying, totally tasty and one for all you carnivores out there.
It's no wonder that Senor Taco seems to be the favourite of Mexicans in Singapore. And having locked my chops on their brunch, I'm now as keen as a refried bean to try their dinner menu at their Chjimes outlet.
Well that's the end of my Mexican brunch tale. If you haven't yet checked out Star Vista, make Senor Taco your reason to do so. Failing that, swing by their branch in Chjimes which I hear also has a dangerously impressive selection of tequila.
---
Written by Ms Demeanour.
On this occasion, the meal was compliments of Senor Taco