Where to Eat in Kochi, Japan: A Food Guide to Local Seafood Specialties, Tosa Wagyu, and Craft Beer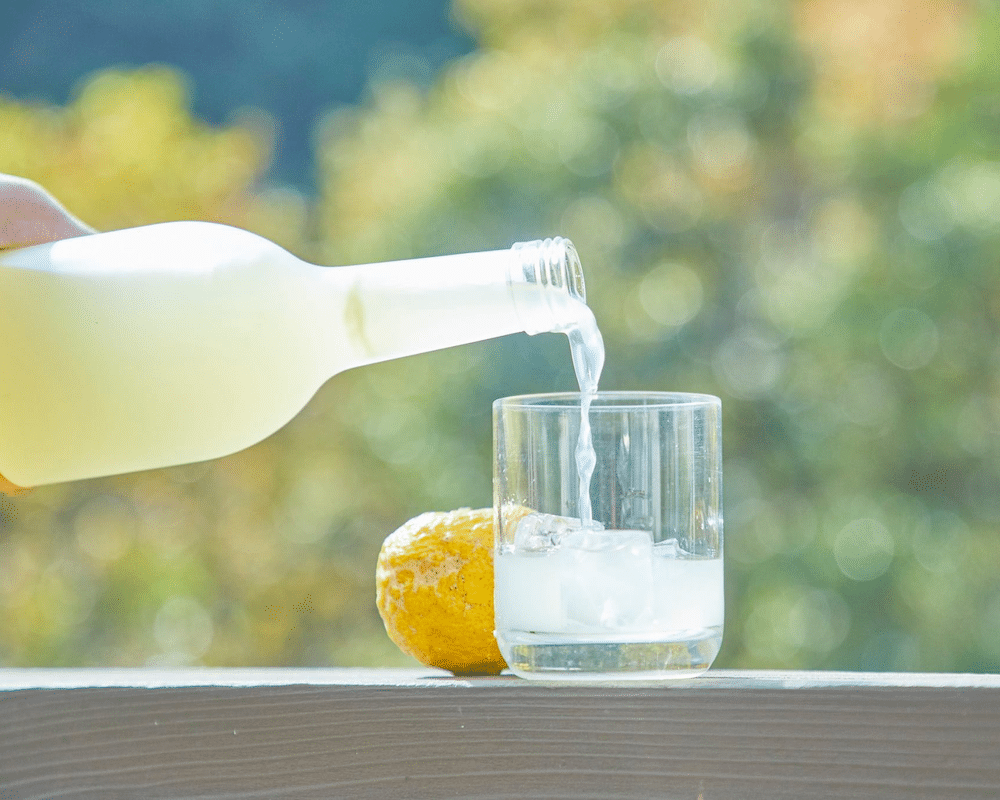 PUBLISHED September 10th, 2018 05:00 am | UPDATED May 18th, 2020 05:25 pm
The excellent food and drink scene in
Kochi
served as the backbone of my trip. Sustainable and organic, it was a privilege to learn more about guilt-free eating and low waste production. Everything I ate made my eyes widen with delight. It is sad to think that many of the dishes I tried in
Kochi
cannot be replicated outside of the city because they don't export many of their local items, keeping them for their own consumption. It means you simply have to savour as much of it as you can while you are in
Kochi
itself; so here is our list of the essential foods to try while on holiday here.
Green Tea: Cha Cafe Asunaro
A local speciality in
Kochi, green tea 
has been grown in Sawatari tea gardens near the Niyodo river for over 400 years. Producing some of the best leaves, you'll find many tea shops offering this quality brew along with a wide range of green tea flavoured foods. At Cha Cafe Asunaro, the lunch items like the light yet flavourful  
Green Tea Udon (950 yen)
are a refreshing treat, especially in summer.
The traditional Japanese sweets served are in a league of their own with their distinctivegreen tea flavour. The Sawatari Soft Cream (450 yen) and Green Tea Shaved Ice (850 yen) help cool you down in the summer heat. Undeniably delicious are the subtly sweet Green Tea Waffles (700 yen) served with red bean paste, whipped cream and a scoop of vanilla ice cream. Truly oiiishi.
Cha Cafe Asunaro is located at 

Kochi

Prefecture, Agawa Gun, Nishiyodogawa-machi Egashanosu 36, Japan, p. +81 0889 36 0188. Open Fri-Wed

10am-4pm.

 
Eel: Shimantoya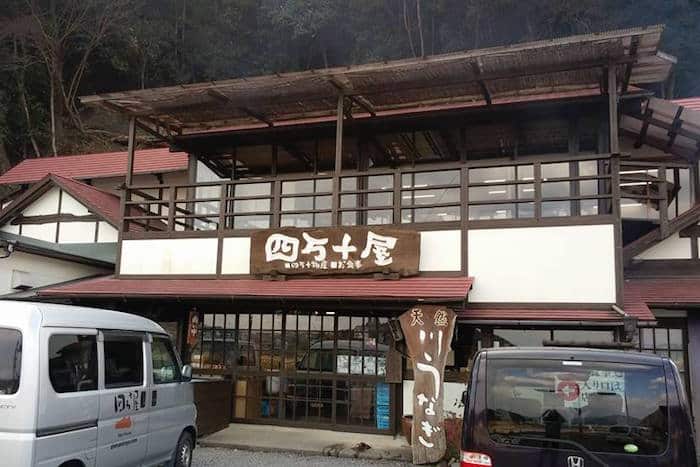 I thought I knew what good Unagi was until I tried the eel in
Kochi
. Here you can try both the wild caught as well as the variety raised in clean river farms – the most popular natural eels come from the Shimanto River, where the water is full of minerals. While Unagi has become endangered in many parts of Japan,
Kochi
enjoys a comparative abundance of this prized delicacy. While summer is the best season for Unagi, it is available in autumn and early winter too, and there are numerous restaurants in
Kochi
specialising in 
kabayaki.
At Shimantoya Restaurant you know how fresh the eels are because you can see them alive before making your way up to the dining area. While the
Natural Eel (4300 yen)
is softer, the
Farm-raised Eel (3200 yen)
is meatier with more fat. Both are satisfyingly delicious and better than any Unagi I've eaten in Singapore.
Shimantoya is located at 249-1 Yamachi, Shimanto,

Kochi

Prefecture 787-0157, Japan, p. +81 880 36 2828. Open Daily from

9am-5pm.

  
Seared Bonito: Kuroshio Koubou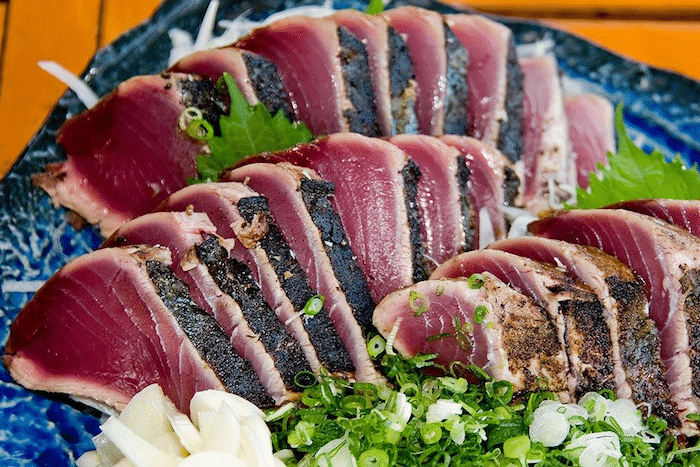 The shining star of
Kochi
has to be the bonito. The local people are most proud of this medium-sized fish, and no part of the fish is left to waste. The classic Katsu No Tataki (seared bonito) is prepared by lightly searing  the skin of the fish, leaving the rest raw. Sliced and eaten with plenty of garlic and onion and some yuzu ponzu to taste, this fish is undeniably delicious. The popular Shiotataki or salt seared bonito adds a lovely umami flavour to the fish's au natural taste. My favourite part of the Bonito is Harambo – a single piece of sauteed fatty stomach lightly seasoned with salt. Incredibly rare, it delivers excellent flavour. Other parts like the heart and the innards are used in local dishes, Chichiko and Shuto, that are eaten with sake.
At Kuroshio Koubou, you can try your hand at straw grilling the bonito with a beginner course (price of the fish + 800 yen). The intermediate course involves cleaning and seasoning the freshly caught fish (price of fish + 1500 yen). Even if you are not interested to take these courses, we highly recommend having your virgin Katsu no Tatami experience here. Not only is the fish freshly caught, the stunning backdrop of the Pacific Ocean makes it all the more pleasurable.
Kuroshio Koubou is located at 800-11, Nakatosa Town, Takaoka-gun,

Kochi

Prefecture 789-1301, Japan, p.+ 81 0889-52-3500. Reservation is required for the courses. Open daily from

10.30am-2.30pm.

 
Inaka-sushi: Ainosato Ninagawa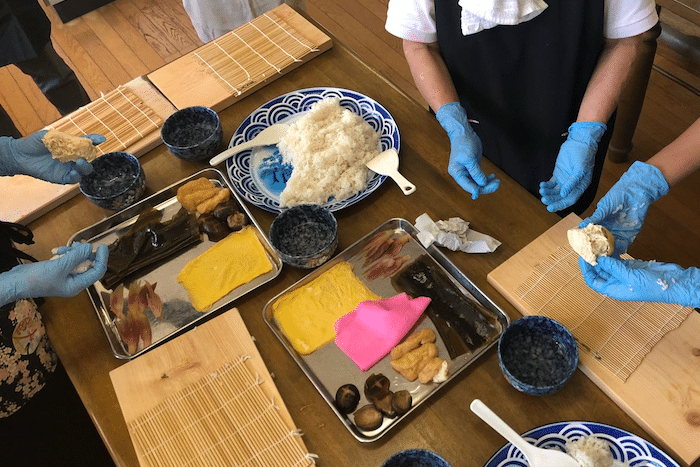 For vegetarians and vegans, Inaka-sushi will probably be your go-to in Kochi. Using only vinegared rice and colourful mountain vegetables, this sushi is unique to the area. Familiar ingredients like shitake mushroom, bamboo root and konjac are paired with mountain vegetables that most Singaporeans have never encountered before, such as itadori (Japanese Knot Weed), myoga, and ryukyu. Try your hand at making this simple sushi at Ainosato Ninagawa, a former elementary school). Perfect for beginners, and after a session you get to eat the fruits of your labour!
Ainosato Ninagawa is located at 

Kochi

Prefecture Hatata-gun Kuroshio Town Ninagawa 666, Japan, p.+81 0880-44-2010. Open Daily from

10am-3pm.

 The sushi making session is priced at 3240 yen per person
Red Beef & Local Craft Beer: Se Relaxer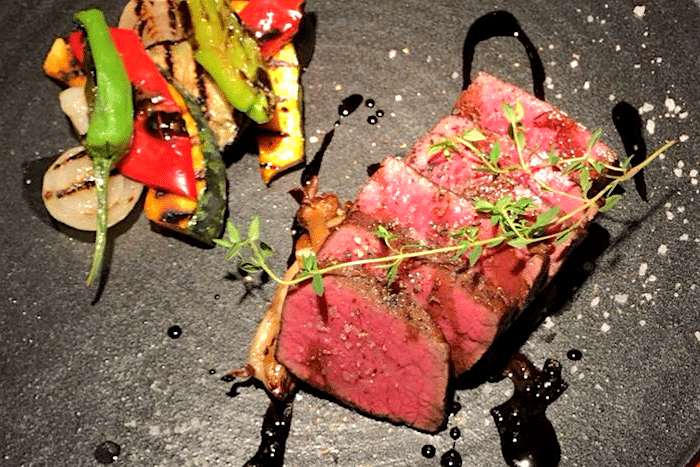 Said to been of the rarest Japanese breeds, the Tosa Red Cow, also known as brown skinned cattle, is mainly bred in the mountainous areas of
Kochi. 
With 700 cows raised annually and only available in
Kochi
, trying it on your trip is essential. Tender and delicious, you will enjoy the excellent balance of meat and fat. The Resort Dining Se Relaxer, located a short 5-minute walk from Hirome Market is a good place to try this Tosa wagyu. A sprinkling of coarse Kochi sea salt is the only thing needed to enhance the natural flavour of the beef. In addition to the Tosa wagyu, you can also try the only craft beer produced in
Kochi
,
Tosaco.
 Of the three – Tosa IPA, Yuzu Pale Ale, and Komei White Ale – the last is the most distinctive, a brew made from
Kochi
rice grown on the bank of the Niyodo river, giving it a refreshing and crisp taste.
Hirome Market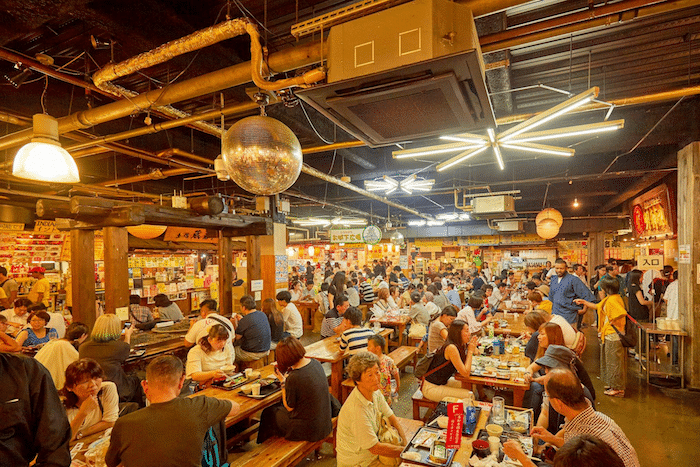 No trip to
Kochi
is complete without a visit to Hirome Market – the best place to people watch and experience the local drinking culture. Mingle with the locals and soak in the lively and boisterous atmosphere with a wide variety of the different sakes and beers. Keep a lookout of for efreshing cocktails that use the local citrus fruits like Yuzu, along with the lesser known Tosa Buntan and Konatsu at a bar called Passages.
Go native and get the popular bar grub, raw chicken and fried croquettes. The former is a savoury snack served with
Kochi
salt or shoyu and goes well with the ice cold beers while the croquettes are rich, fried morsels of deliciousness that will have you craving more. You'll also have to try Katsu No Tataki (seared bonito) at Myosin Maru, though it's easy to find other stalls – just look out for the blazing fire used to sear the fish. Also good with drinks is tempura seasoned with
Kochi
salt. And how can we forget
Kochi
's deliciously creamy soft serve ice cream? Get it with a cup of freshly cut fruit for dessert.
Hirome Market is located at 2-3-1 Obiya,

Kochi

-shi, Japan, p.+81 088 822 5287. Open daily from

8am-11pm.
Hamacho Geisha House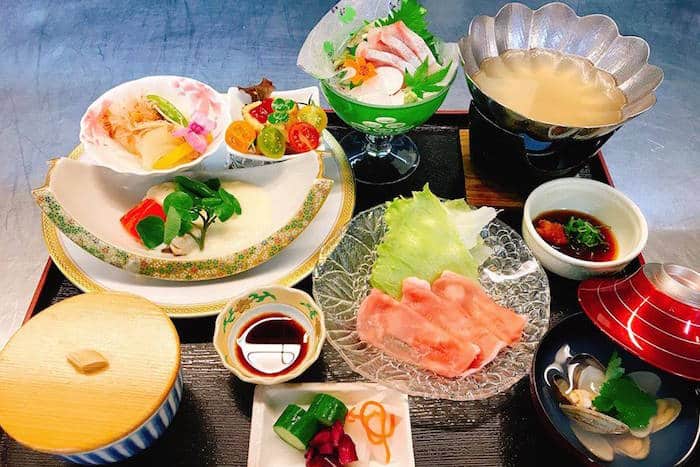 This geisha house in Kochi came highly recommended, and with a one of a kind opportunity to interact with geisha, we really don't see why not. It'll definitely lighten your wallet but it's worth every yen you spend. The Ozashiki-asobi experience allows you to appreciate the traditional Japanese arts as well as local customs, such as drinking games distinctive to
Kochi
. Furthermore, expect to sample an extensive variety of different
Kochi
delicacies during this meal. Local dishes we mentioned like the seared bonito, unagi, Tosa wagyu, a a variety of seafood and vegetables produced locally will be served by a Maiko or Geisha.  You will get your money's worth! Enjoy the dinner while being thoroughly entertained by the talented geisha.
Hamacho is located at 6-6 Tojimmachi, 

Kochi

780-0864, 

Kochi

Prefecture, Japan, p.+81 088-884-0080. Open from

11.30am-1.30pm

and

5pm-10pm.

 
Top Image: Visit Kochi, Japan