What To Do in Hokkaido, Japan, During Winter: Skiing, Snowboarding, Hot Springs, and more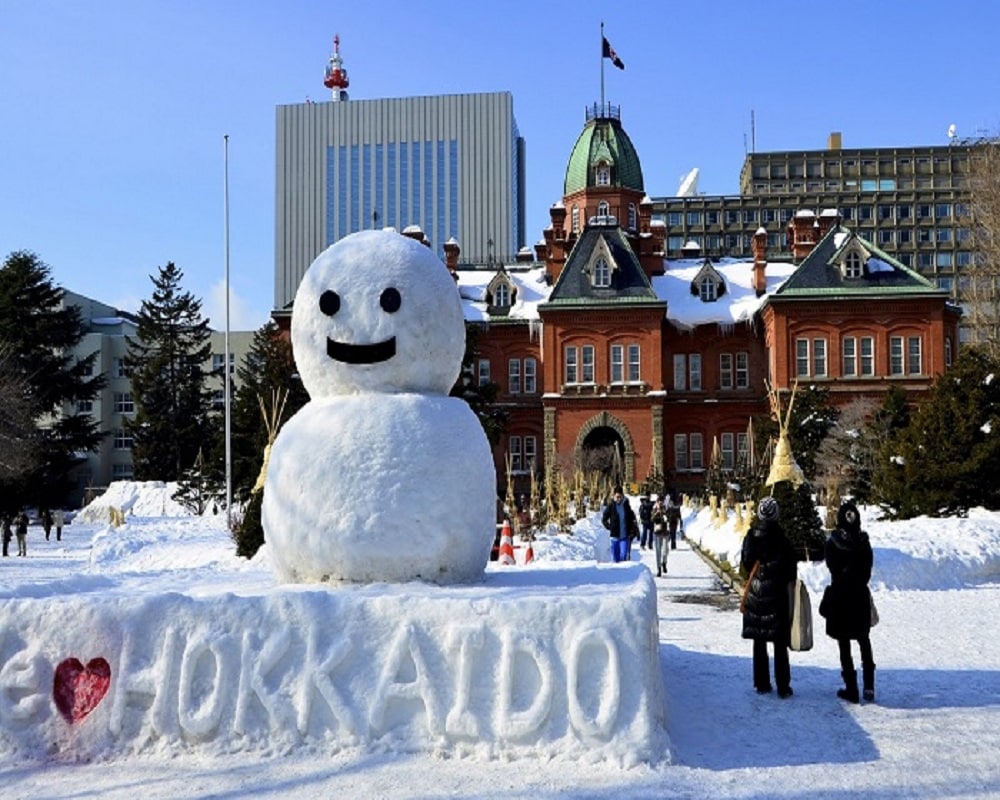 PUBLISHED December 21st, 2016 11:55 am | UPDATED March 26th, 2019 05:45 pm
In winter, much of Hokkaido in Japan is covered in a blanket of snow. Every angle becomes postcard perfect, whether you're in Sapporo or visiting one of the ski resorts. The island has a range of adventurous ski and snowboard slopes to suit experienced skiers, while the beginner terrain attracts families and beginners. Sapporo Snow Festival is another major visitor highlight of this season, taking place for a week in February.
Things to Do in Hokkaido
Even if you're not an ace at winter sports, there are other things to do in Hokkaido besides the festival. Drink copious amounts of beer, get warm with hot springs, and explore parts of the region outside of Sapporo.
Skiing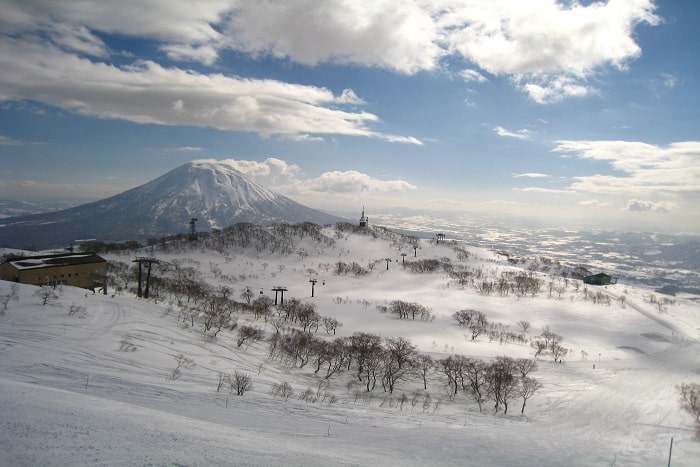 Blanketed with soft powdered snow every winter with ski slopes cascading down from dramatic volcanic cones, the Hokkaido mountains are relatively lower in altitude compared to the major ski destinations in Europe and North America. However, the three major ski resorts has enviably consistent winter snow, with skiers often finding themselves waist deep. The cold weather blows in from Siberia and the resorts receive light, dry snowfall, and the season stretches from late November to early April (early May for Furano).
The largest by far, Niseko is located about 100km south of Sapporo and the 16 metres of snow it receives annually makes it immensely popular with skiers and snowboarders. Off-piste skiing and out of bounds riding is permitted, and with plentiful fresh powder, it creates an easy backcountry experience for intermediate and experienced skiers. Beginners are also well catered for, with 60 runs totalling some 46km. Niseko is made up of four interconnected areas which are all accessible with the same lift pass: An'nupuri, Niseko Village, Hirafu, and Hanazono.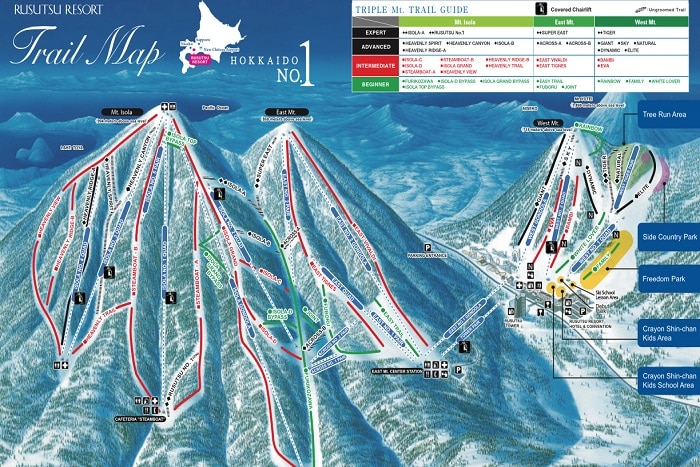 Situated on the other side of Mount Yotei from Niseko, the ski slopes of Rusutsu stretch across three mountains and each distinctive area has a broad mix of groomed trails and tree runs. Like Niseko, the soft powder is legendary here and there are 41km of graded slopes including cross-country routes between the mountains. It's especially popular for intermediate skiers and snowboarders to try out off-piste and backcountry routes.
While Furano has always been favoured by the Japanese, it's only just starting to receive international recognition. Nine metres of snow fall here each season, and it's so light and dry the powder remains for weeks at a time. Sitting in the heart of Hokkaido, the resort is split over the Kitanomine and Furano zone, the latter having the final Japanese ski slopes till the season closes in early May. Look forward to steep slopes and exhilarating downhill runs (featured in the FIS Downhill World Cup on ten occasions) as well as cross-country trails affording wonderful panoramas over the valleys.
Sapporo Snow Festival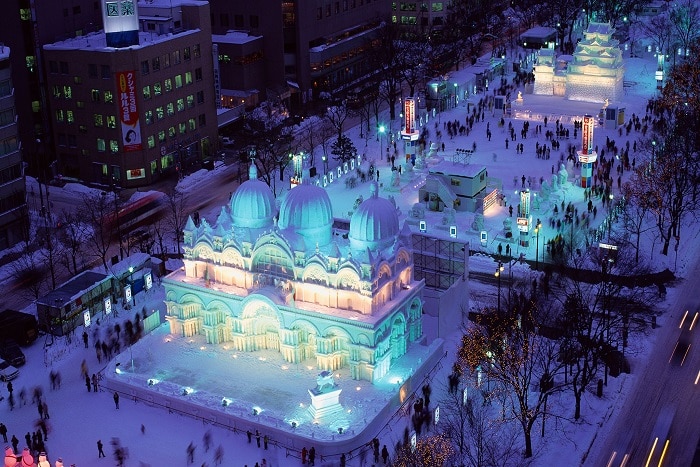 One of Japan's biggest visitor attractions, Sapporo Snow Festival sees more than two million visitors descend on Hokkaido's capital every February. Surreal snow and ice sculptures are the famous highlights, turning the city streets into a white artistic canvas. Some sculptures are over 25 metres wide and are lit up during the evening. Snow slides and snow rafting provide family entertainment as the festival is split over three distinctive sites.
The original and the largest site is in Odori Park, central Sapporo. Over a hundred sculptures line the park, each of them etched with exquisite detail. Live concerts and events create a warming atmosphere during the week, with many using snow sculptures. Visitors can also enjoy a wonderful overview of the Odori festival site from the Sapporo TV Tower observatory deck.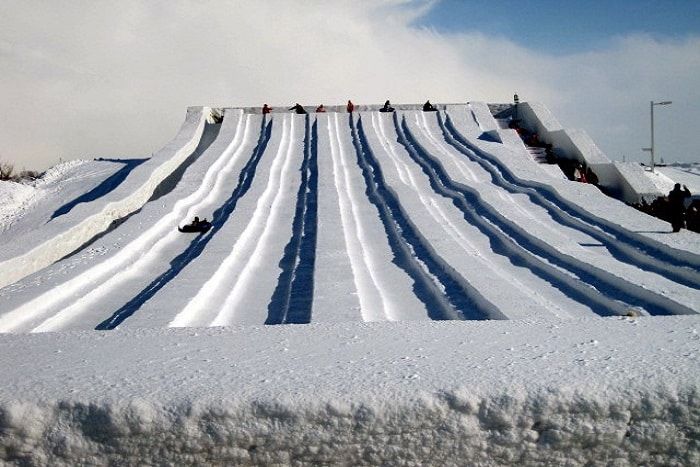 Tsudome is the most family orientated of the three sites, with snow slides and snow rafting tailored to different ages. A number of events are hosted inside the warm dome and there's an array of food stands. Many of the snow sculptures feature popular children's characters, and Tsudome stays open for an additional week after the other two sites have closed, increasing the window for travel to Hokkaido in winter.
Sapporo's largest entertainment district, Susukino, undergoes a magical transformation during the Sapporo Snow Festival. Hundreds of ice sculptures fill the main shopping street, contrasting with the flashing lights and surrounding skyscrapers. Susukino is close enough to Odori Park that it's possible to explore both festival sites in one evening, though the sheer scale of Susukino means most visitors go through the site at least twice.
Do note that the exact date of the week-long festival changes each year and is usually held in early February, with the Tsudome Site staying open for an additional week.
Sapporo Beer Museum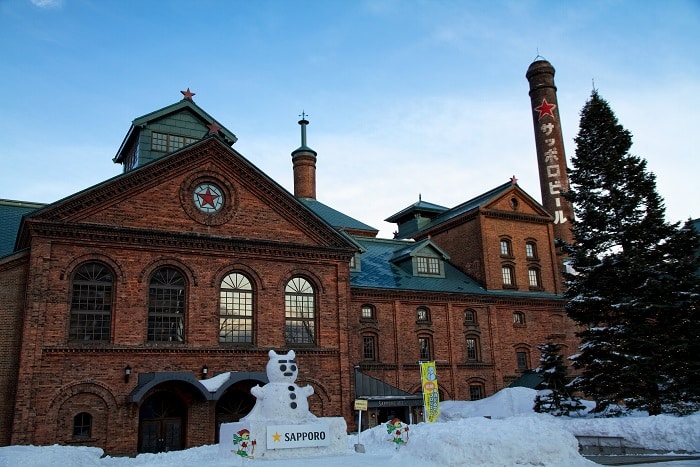 In sub-zero temperatures, there's nothing quite like seeking refuge from the cold, and the Sapporo Beer Museum is a fantastic place to do just that. Hokkaido is celebrated as the birthplace of Japan's beer scene, and the museum celebrates a legacy that dates back to the Meiji Period. Spend a snowy afternoon sampling local brews in the atmospheric beer hall, or enjoy gourmet cuisine at the elegant Garden Grill restaurant.
Susukino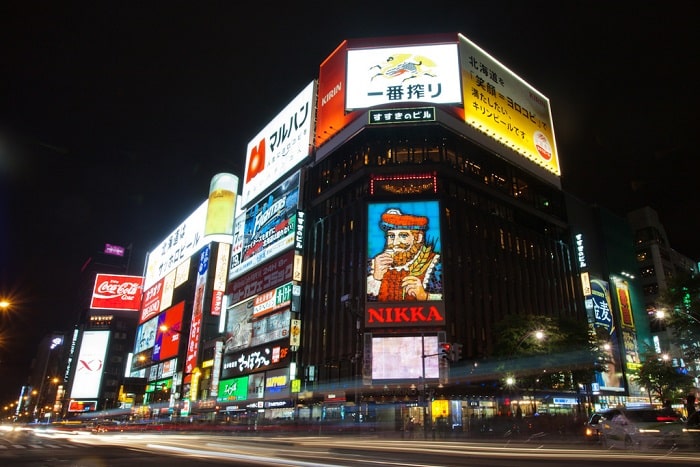 Brimming with restaurants, karaoke stores, pachinko parlours and everything in-between, Susukino is a fantastic place to warm up during Hokkaido's chilly winter months. If you're chilled to the bone, head to the legendary Ramen Yokocho district for a bowl of steaming hot noodles in delicious broth.
Day Trips from Sapporo
Otaru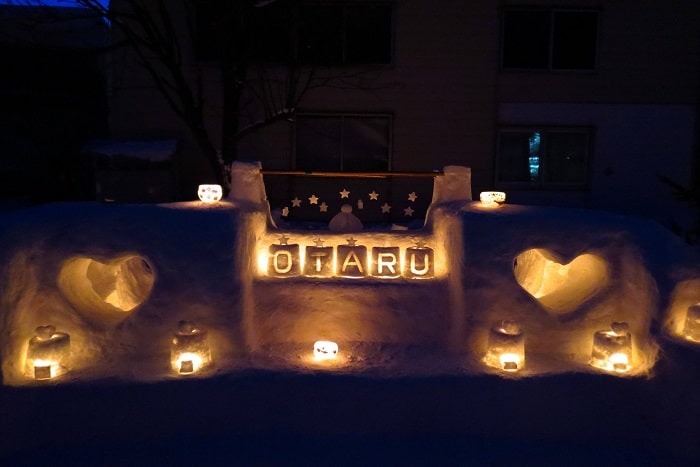 An easy day trip from Sapporo, the small harbour city of Otaru is an enchanting place to visit during winter. Every year it hosts the magical Otaru Snow Light Path Festival, which sees its canals sparkle with hundreds of twinkling snow lanterns. Otaru artisans are famous for their incredible glassworks and music boxes, and it's easy to spend hours getting lost in the city's beautiful shops. Otaru is also famous for its sake, with distilleries peppered across the city.
Lake Toya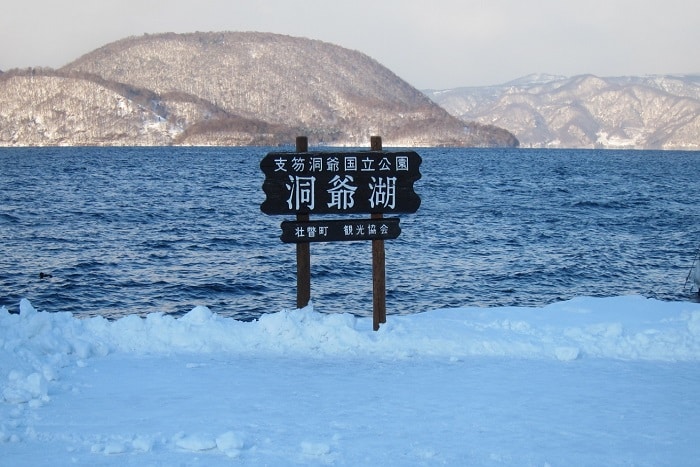 For something a little off-the-beaten-track, head to the mesmerising Lake Toya. Summers at the lake see plenty of sun-seekers and picnickers, but when winter arrives, the lake transforms into a wonderland of snow, ice and tranquillity. Engulfed in a blanket of white, Lake Toya is utterly spellbinding. Visitors craving something a little more adventurous can hire ski gear and hit the mountainous trails surrounding the lake.
Noboribetsu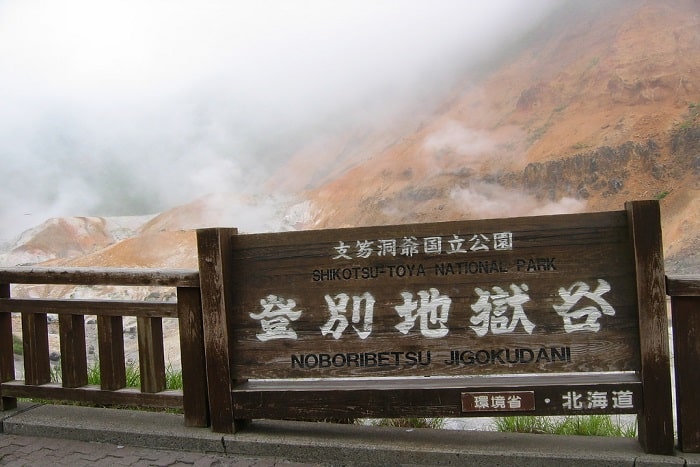 With 11 different types of thermal waters to bathe in, Noboribetsu is a haven for travellers needing a respite from Hokkaido's winter chill. Rich in acidity, sulphur, salt, minerals and iron, the waters are known for their restorative properties. At the very least, they work wonders for soothing aching muscles after a week on the ski slopes.
Asahikawa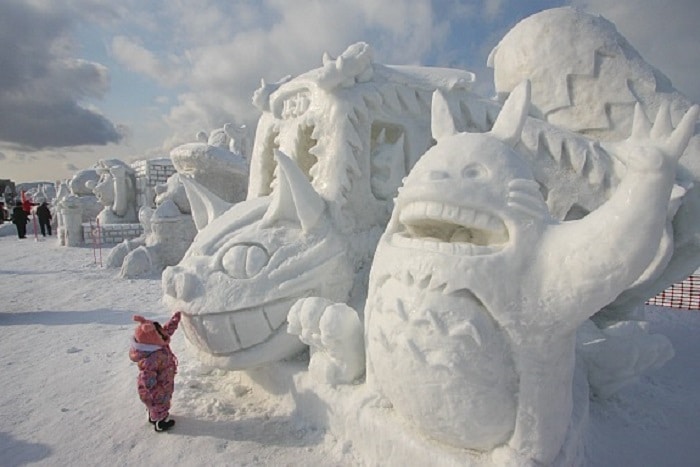 For a change in scenery, head to Hokkaido's second largest city. Anchored in the centre of the island, Asahikawa boasts the most snowfall days in all of Japan. Every year locals celebrate the blustery weather with the Asahikawa Winter Festival, which sees towering snow and ice sculptures pop up across the city. The city's wonderful zoo stays open year round, and if visitors are craving a wholesome meal that will warm them right up, then look no further than a steaming bowl of Asahikawa Ramen with savoury soya sauce based broths.
Sounkyo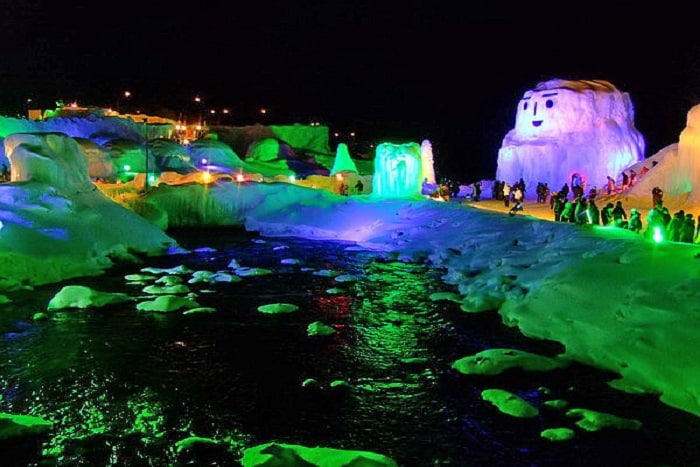 Another wonderfully relaxing way to enjoy Hokkaido in winter, the hot spring resort of Sounkyo is a beautiful place to spend a day or two. The town is located within the stunning Daisetsuzan National Park, which transforms into a bona fide winter wonderland when Hokkaido's snowfall begins. From late January to the end of March, Sounkyo holds its annual Ice Waterfall Festival which features towering ice sculptures, mini snow tube runs and dazzling fireworks displays.
Where to Stay in Sapporo in Winter
Hotel MYSTAYS Sapporo Station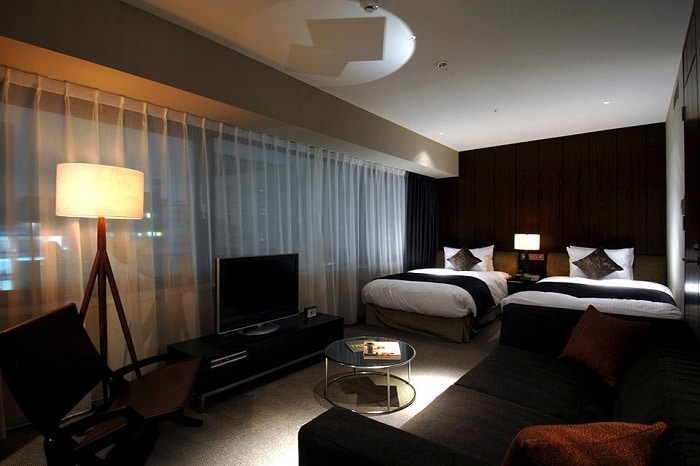 Previously known as Best Western Fino Sapporo, this three-star hotel is ideally located in the heart of Sapporo for exploring the best of Hokkaido's winter destinations. Within walking distance to both the Odori and Susukino sites of the Sapporo Snow Festival, Hotel MYSTAYS is also two block from the central Sapporo Station, making it a great base for Hokkaido day trips. A contemporary hotel with modern décor, this is one of the best-value properties on the list.
Price: S$40-S$252
Address: 4-15 Kitaku Kitahachijonishi, Sapporo
Hotel Monterey Sapporo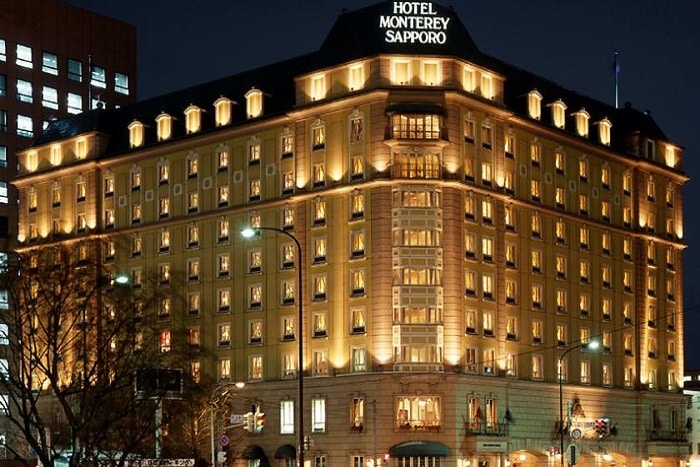 Hotel Monterey has been an iconic part of the Sapporo cityscape for many years. It retains a huge amount of old-world charm, with a glamorous dining room and lobby, although the rooms have been updated to reflect contemporary styles. A ten-minute walk from Sapporo Station in a quiet part of the city, away from the bustle of Susukino, four-star Hotel Monterey is also 20 minutes away on foot from the Sapporo Snow Festival sites of Odori Park and Susukino.
Price: S$50-S$365
Address: Higashi 1-3 Kita 4 Jyo, Sapporo
Cross Hotel Sapporo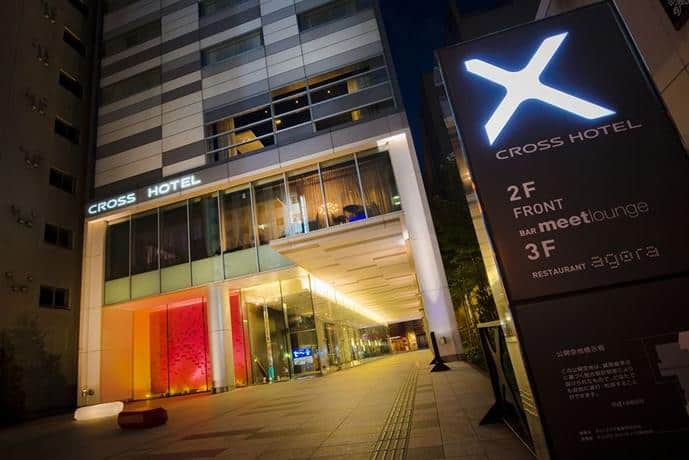 Modern and stylish with larger than usual rooms, Cross Hotel Sapporo provides a luxurious base for exploring Hokkaido. Situated between Sapporo Station and Odori Park, the four-star property is within walking distance of the city's many attractions. You'll also find that the hotel's lounge bar is a popular place for people to unwind during the evening.
Price: S$47-S$504
Address: Nishi 2-23, Kita 2 Jo Chuo-Ku, Sapporo
Apa Hotel Sapporo Susukino Ekinishi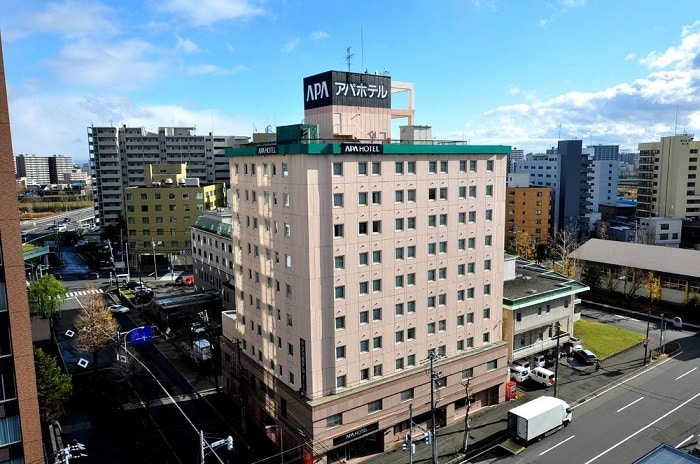 Upbeat, colourful, and uniquely Japanese, this modern three-star hotel reflects the ambiance of Susukino district, Hokkaido's major entertainment hub. Apa Hotel provides quiet rooms amongst the bustle of the surrounding streets; facilities include an in-house spa and wellness centre, along with two excellent restaurants. The Susukino site of Sapporo Snow Festival is less than a five-minute walk from the hotel, while the Odori site can be reached on foot in ten minutes.
Price: S$38-S$419
Address: Nishi 7-chome, Minami 4-jo, Sapporo