10 Best Spots for a Working Lunch in Clarke Quay for Any Budget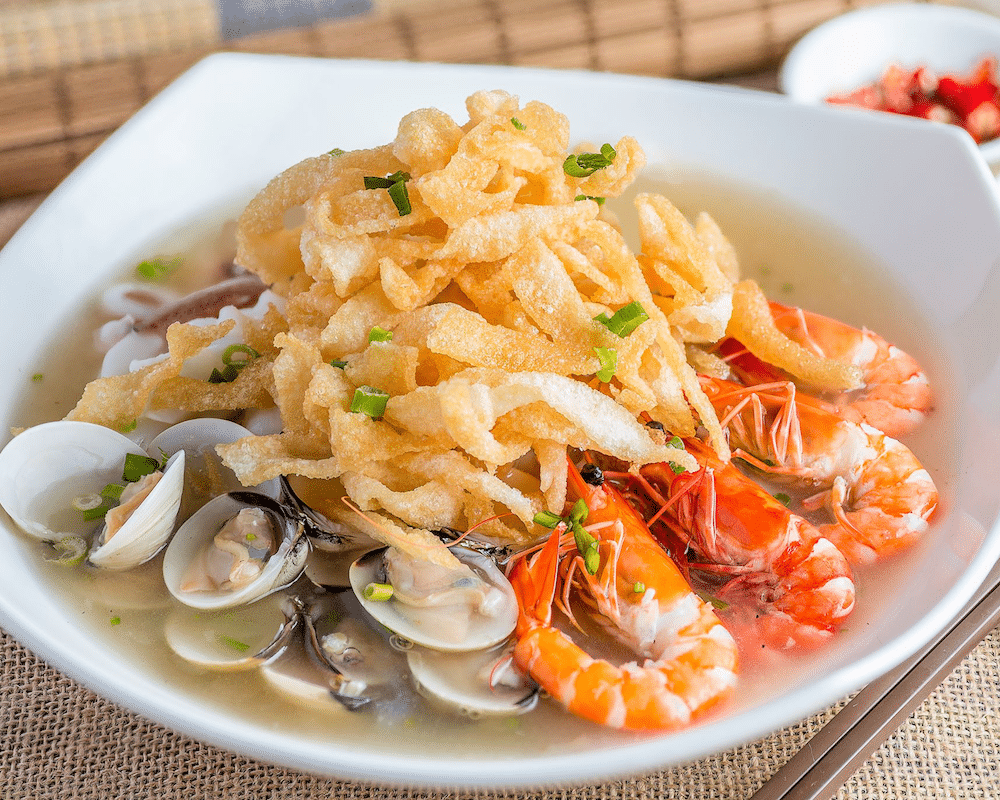 PUBLISHED June 27th, 2018 06:00 am | UPDATED February 7th, 2020 12:41 pm
Get out of the CBD! Clarke Quay might be known for nightlife in Singapore, but it proves to be just as vibrant during the daytime. The perfect spot for a relaxing work lunch, the quay offers an extensive variety of cuisines from Indian fine dining to Spanish tapas and even Japanese Kushikatsu, there's something for any craving and caters to any budget size with their Lunch By The Quay deals and other special lunch offerings. With free parking on weekdays from 12.30pm-1.30pm, you know where you'll be having weekday lunches!
Wallet Friendly
Fremantle Seafood Market
Have lunch with a view at Fremantle Seafood Market! Overlooking the Singapore River, enjoy hearty lunch mains like Fish and Chips or Grilled Cajun Chicken for $10++ or get the two-course set lunch (soup of the day and a main) for $15++ on weekdays, 12pm-3pm. Quench your thirst with a refreshing pint from their selection of draft beers and return to the office relaxed and ready to work.
Fremantle Seafood Market is located at Block E, #01-06, Singapore 179024, p. +65 6337 1838. Open Sun-Thu 12pm-11pm Fri-Sat 12pm-2am.
The RANCH Steakhouse By ASTONS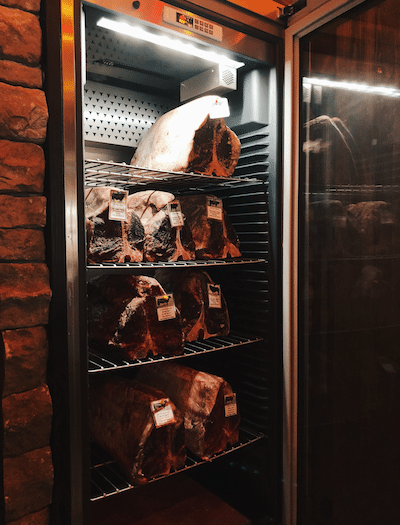 The RANCH Steakhouse by ASTONS, known for its dry aged steaks and premium cuts at affordable prices, offers a value for money two-course lunch set at $15++ on weekdays, 12pm-3pm.
Besides the soup of the day, the main course selection includes the Ranch Open Burger with a deliciously juicy meat patty, Mushroom Linguine with Truffle Cream, a decadent truffle cream subtly coats the linguine, or the tasty or the tender Corn-Fed French Spatchcock for your main. This lunch's sure to leave you more than satisfied.
The RANCH Steakhouse by ASTONS is located at Block B, #01-15, Singapore 179021, p.+65 6256 0334. Open Daily for lunch from 12pm-3pm, Open for dinner from Sun-Thu 5pm-12am and Fri-Sat 5pm-1am.
Kushikatsu Tanaka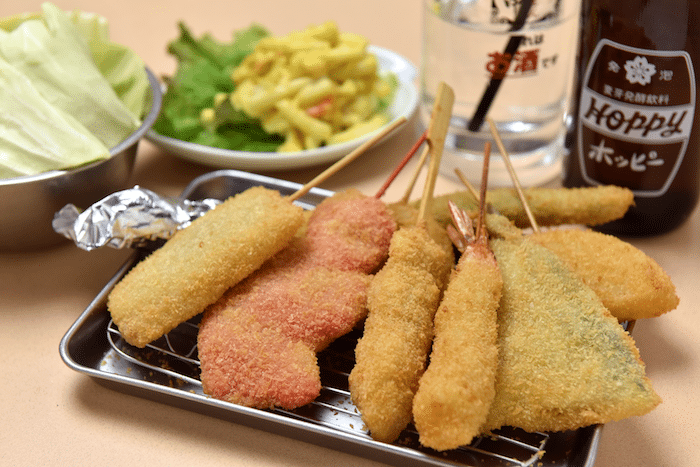 Kushikatsu Tanaka does the best fried cutlet skewers around the Quay, and lunch won't disappoint, especially with the Kushikatsu Set Lunch for only $12. It includes beef, pork, lotus root, asparagus and onion Kushikatsu, served with assorted mini Kobachi (small side dish), mini Niku Sui (beef soup), and rice. They've thrown in a hot or iced green tea, but consider indulging on a beer or one of their refreshing highball creations.
Kushikatsu Tanaka is located at Block A, #01-01B, Singapore 179020. Click here for opening hours.
McGettigan's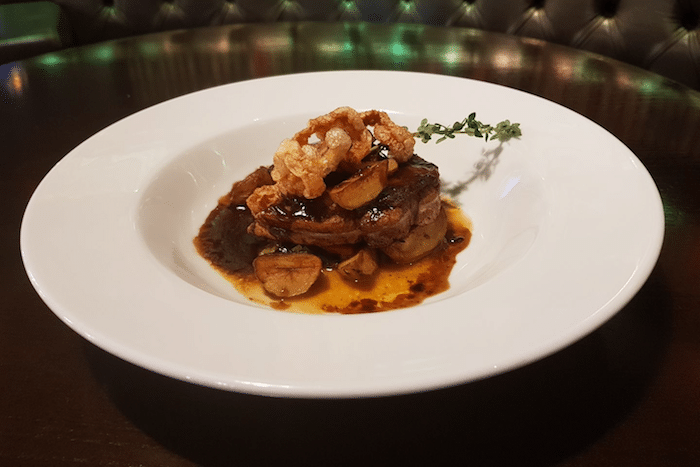 Classic Irish Bar McGettigan's serves wholesome, award-winning pub grub sure to entice the weary working crowd. Perfect for a brief hour away from the office, go for the delicious Lunch Special ($15), which includes a soup to warm you up and a Smoked Ham & Aged Cheddar Sourdough Toastie with Funky Slaw. Other appealing ala carte options include the McGettigan's Beef Burger ($23) with aged cheddar and crispy smoked streaky bacon and McGettigan's Club Ciabatta ($17), an upgraded club sandwich with the works guaranteed to leave you sated.
McGettigan's is located at Block A, #01-01C/D, Singapore 179020, p.+65 6837 0577. Click here for opening hours.
Long Jiang Classic Noodle & Congee House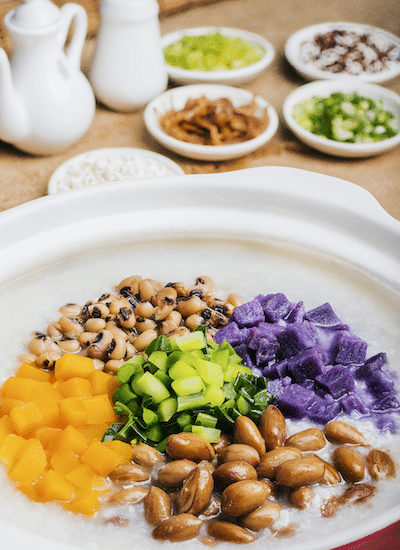 Nothing is more comforting than a warm meal from Long Jiang Classic Noodle & Congee House. Be impressed by the quality of food and the generous portions that are served when you order the Lunch Sets for four.
Available Monday to Friday, 11am-2.30pm, head on down with three of your favourite colleagues and choose between Set A ($46.80) – Wok-Fried Seafood with Laksa Gravy in Claypot, delicious KL Soya Chicken, tasty Steamed Pating Fish and a wonderful Omelette and Set B ($52.80) – Assam Curry Snapper Fish Head, crispy Sweet and Sour Pork, Prawn Meatballs and Water Spinach with Sambal. Plus they come with four drinks and free-flow rice, need we say more?
Liang Jiang Classic Noodle & Congee House is located at Block B, #01-16, Singapore, p.+65 6266 3323. Open for Lunch from 11.30am-2.30pm and Dinner from 5pm-4am. 
A Little More Luxe
Harry's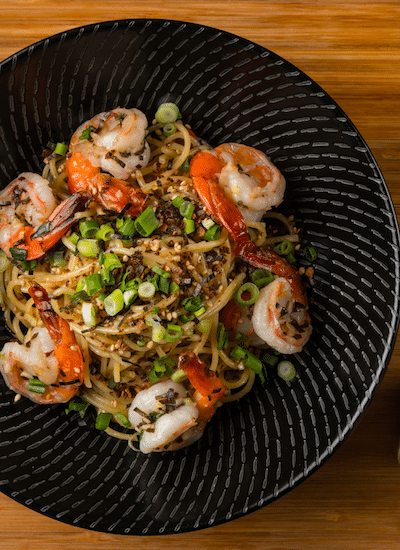 No stranger to the Quay, Harry's 1 for 1 Delectable Treats promotion means diners will probably struggle to decide between the Burgers & Sandwich*, as well as Pasta and Salads.
Available 12-5pm on weekdays (excluding eve of and public holidays), treat a colleague to the mouth-watering Prawn & Seaweed Aglio Olio ($24++) with a generous number of tiger prawns and freshly cut chilli or go big with the Harry's Jazz Burger ($20++) – a wagyu beef patty, double cheese, and bacon with this promo! Plus, a Carlsberg or Harry's Premium Lager Half Pint is going for only $5++.
* This promotion is not applicable for Create Your Own Burger. Complimentary item must be the same or of lower value. Valid on weekdays excluding eve of an on Public Holidays from opening to 5pm.
Harry's Clarke Quay is located at Block D, #01-01, Singapore 179023, p.+65 6338 7331. Open Mon-Thu 12pm-1am, Fri 12pm-3am and Sat-Sun 12pm-4am.
Octapas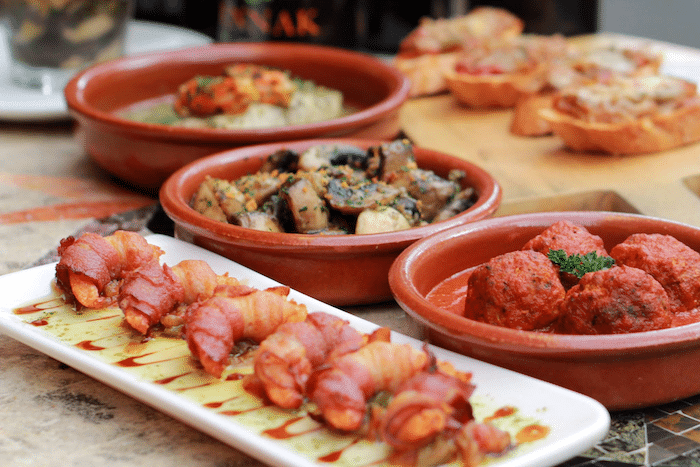 Add some colour to your work day at Octapas, a vibrant Spanish Tapas place perfect for a fun dining experience. Share a variety of cold and hot tapas like the Melón con Jamón Iberico ($15) – rock melon with Iberico ham and Gambas Al Ajillo ($16) – prawns in garlic and olive oil to start you off. Paellas like the Negra ($36) – squid ink rice and fresh squid or the signature Valenciana ($42) – chorizo, chicken and seafood are also ideal for sharing. Wash it down with a refreshing Red Blooded ($16) or Summer Melon ($16.50) Sangria.
Octapas is located at Block D, #01-08, Singapore 179023, p.+65 6837 2938. Open Mon-Thu b12pm-1am, Fri-Sat 12pm–2am & Sun 12pm–1am.
RAS The Essence of India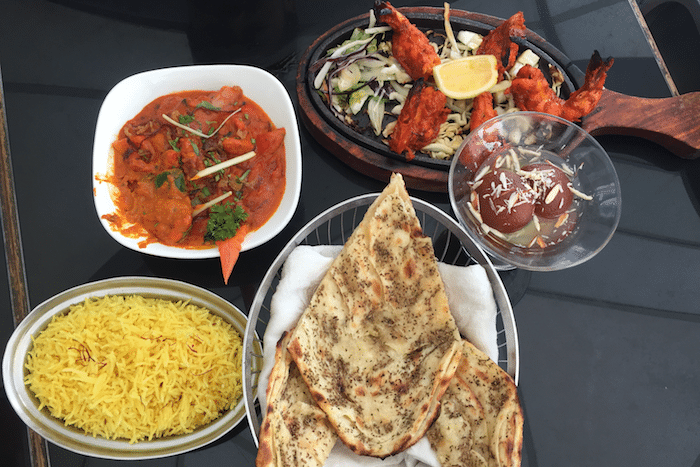 Add some spice to your work lunch with RAS The Essence of India! With choice dishes showcasing the different regions of India, you'll find plenty of delectable vegetarian dishes like Ras Paneer Tikka ($22), Aloo Gobhi ($22) and Dal Makhni ($16).  That said, non-vegetarians will be spoilt for choice with lamb, chicken and seafood dishes that include popular favourites like Butter Chicken ($28), Lamb Chops ($28) and Fish Vindaloo ($24). Rally the office for a truly memorable Indian meal.
RAS The Essence of India is located at Block D, #01-05A Singapore 179023. Open for Lunch Mon-Fri 12pm-2.30pm Sat-Sun 11.30am-2.30pm. Open Daily for Dinner 6.30pm-11.30pm.
Premium and Indulgent
Da Miao Hot Pot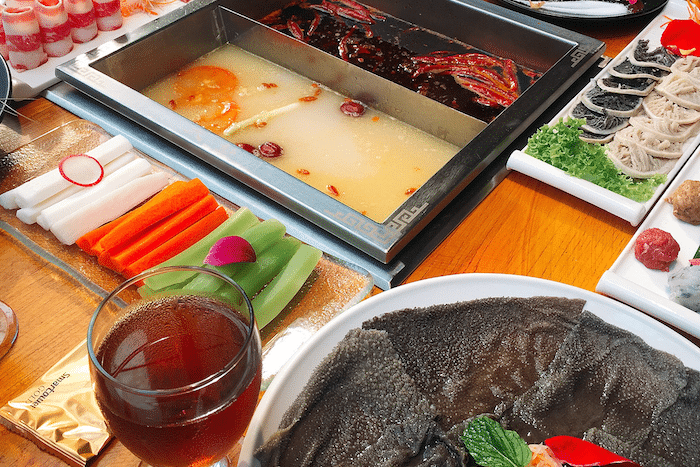 Who says you can't have Szechuan hotpot for lunch? When the craving hits, head on down to Da Miao Hotpot. For a brief respite from the office, eat to your heart's content with superior and healthy broth options made from vegetable oils like the Damiao Traditional Yuan Yang Soup Pot ($20) or the Damiao Special Spicy Soup  and a wide array of fresh ingredients to choose from like Beef Tripe ($16), Fresh Shrimp Paste ($18), and Australia Prime Beef ($32).
Da Miao Hotpot is located at Block C, #01-11, Singapore, p.+65 6250 9969. Open Daily from 11.30am-5am. 
Peony Jade Restaurant
Peony Jade has a stellar reputation for serving great quality traditional Szechuan and Cantonese cuisine. Ensuring no MSG is added to their dishes, this Chinese restaurant is great for team lunches to share excellent food and awesome company. Choose from an extensive array of signatures like Charcoal Barbecued Chinese Rose Wine infused Char Siew ($16) and Peony Jade's Famed Stir-fried Szechuan " Kung-Po" Prawns (from $32). The extensive menu also caters to vegetarians and vegans alike with a "Healthy Vegan" section that includes items like Vegetarian Fried Rice/Noodles (from $16).
Peony Jade is located at Block A, #02-02, Singapore 179020, p.+65 6338 0305. Open Daily 11am to 2.30pm and 6pm-10:30pm.
Click here for more information about Clarke Quay's fabulous lunch deals!
Top Image: Long Jiang Classic Noodle & Congee House