The Weekly Grub: 5 Things To Eat & Drink In Singapore This Week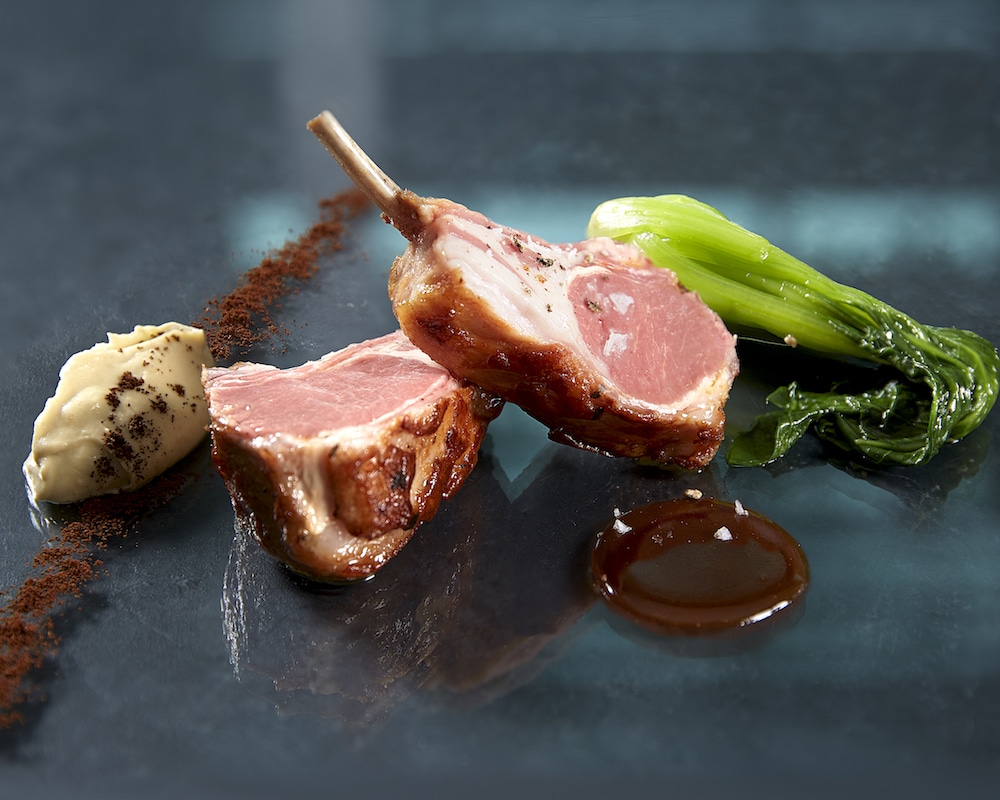 PUBLISHED June 27th, 2018 11:49 am | UPDATED November 13th, 2018 11:27 am
This week, tantalise your tastebuds with new signature dishes and spruced up menus. Experience exotic Tuscan cuisine with Zafferano, stunning presentations of Asian-centric dishes by Edge or simply kick back and sip on a bold brew for some caffeine goodness.
Zafferano Unveils New Head Chef and Revitalised Menu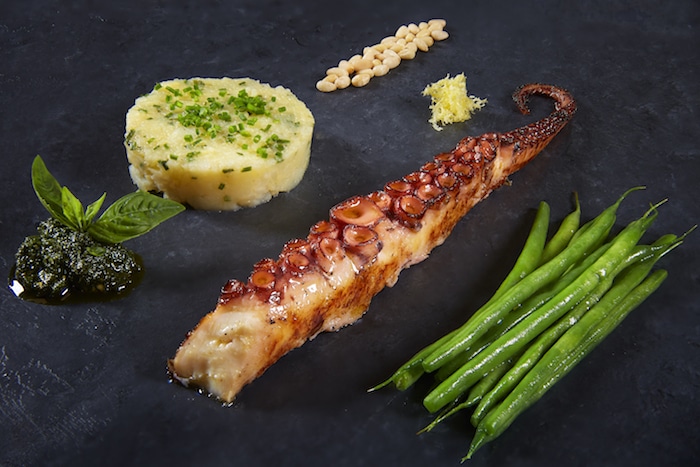 Chef Emanuele Faggi received his expertise under the wing of Chef Carlo Cracco at the 2-Michellin-starred restaurant, Cracco Ristorante, and now, the Tuscan native spearheads the Zafferano team, producing authentic flavours that is a homage to his Tuscan soul. Sink your teeth into the Roasted 'Bresse' Pigeon with Mixed Berries and Rosemary Smoked White Turnips ($68) as well as the Poached, Pan-seared Sardinian Octopus with Green Beans Lemon Zest ($44). In an effort to reduce food wastage, food discards such as the skins of vegetables and coffee beans will be used for plating and flavouring.

Zafferano Italian Restaurant & Lounge is located at Ocean Financial Centre, Level 43, 10 Collyer Quay, Singapore 049315, p. +65 6509 1488. Open Mon – Wed 11.30am-3pm, 5.30pm – 11.45pm, Thu – Fri 11.30am-3pm, 5.30pm – 1am,  Sat 6.30pm-1am.
Iggy's x Restaurant Cenci's Four Hands Dinner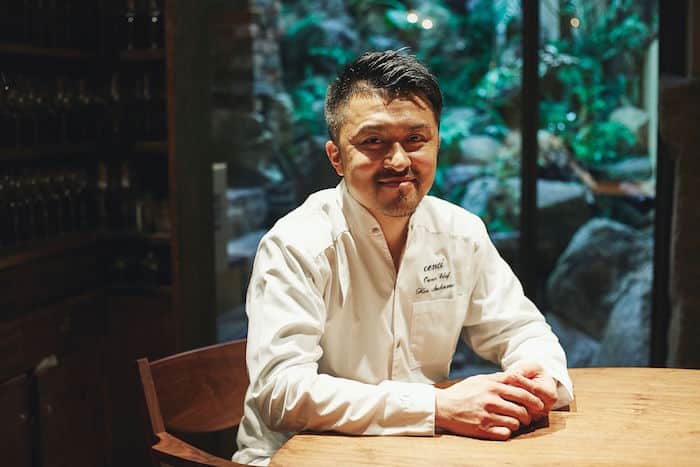 Highly acclaimed modern European restaurant Iggy's will be welcoming Kyoto's Italian-Japanese fine dining restaurant, Cenci, for a three-day collaboration over 28-30 June 2018. With similar culinary philosophies of using the best possible seasonal produce to create interesting European dishes that have a familiar Asian touch, diners can look forward to stunning dishes by Head Chef Aitor Jeronimo Orive and Chef-Owner Ken Sakamoto. Only the lunch seatings are left, so better book 'em quick.
Iggy's is located at Hilton Singapore, Level 3, 581 Orchard Road, Singapore 238883, p. +65 6732 2234. Lunch is available 29 & 30 June at $150++ per person.
Working Class Coffee: A Pop-Up on Keong Saik Road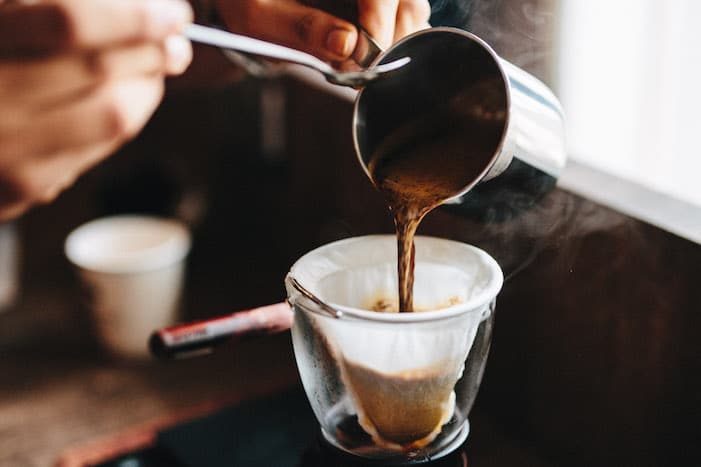 Calling all yuppies, the suburban middle class and cubicle-cooped nine-to-fivers! Working Class Coffee, by the lovable folks at Park Bench Deli, is the new complement to your work day on Keong Saik Road. Signature brews include the Docker, a high acidity coffee with hints of orange and vanilla, the Anvil, a medium acidity coffee, and the Jackhammer,a low acidity coffee with tinges of chocolate and nuts. For a more refreshing alternative to coffee, a nourishing assortment of smoothies ($8 each) from coconut water to kale is sure to be a thirst-quencher. Brews will also be made available at Park Bench Deli.
Working Class Coffee is located at 1 Keong Saik Road, #01-02 The Working Capitol, Singapore  089109. Open Mon-Sat 8am-4pm. Closed Sun.
Singapore's First-ever Community Restaurant has Arrived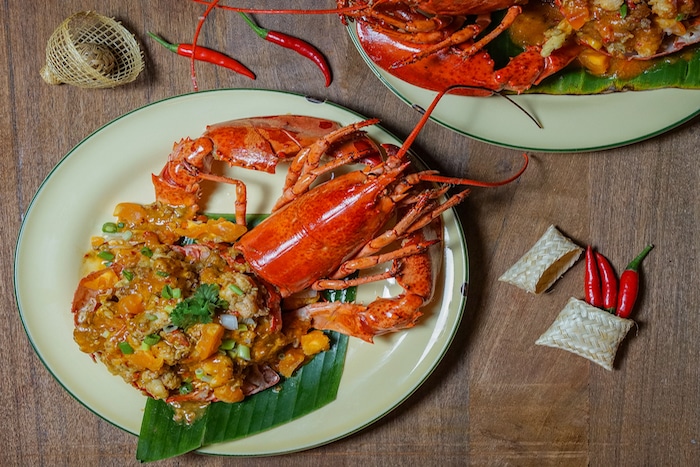 Un-Yang-Kor-Dai, which means "anything goes" to the Thai, is the largest community restaurant in Thailand located in Khao Yai. Individuals from all walks of life, both the young and the old, are united together by their familiar passion for the culinary arts. The Singapore venture retains the essence of Un-Yang-Kor-Dai by assembling a team of people from various backgrounds – an interior designer, a certified engineer, and a former CEO/COO, to name a few. The Thai-Isaan cuisine features the Deep-fried Whole Sea Bass with Premium Fish Sauce and Mango Salad, Stir-Fried Lobster with Salted Egg Sauce and Khao Niew Dum, glutinous brown rice served with a dip.

Un-Yang-Kor-Dai is located at 57 South Bridge Rd, #01-02, Singapore 058688, p. + 65 6787 8575. Open Tue – Sun 11.00am – 3pm, 6pm – 10pm. Closed Mon.
Edge at Pan Pacific Revamps Dinner Buffet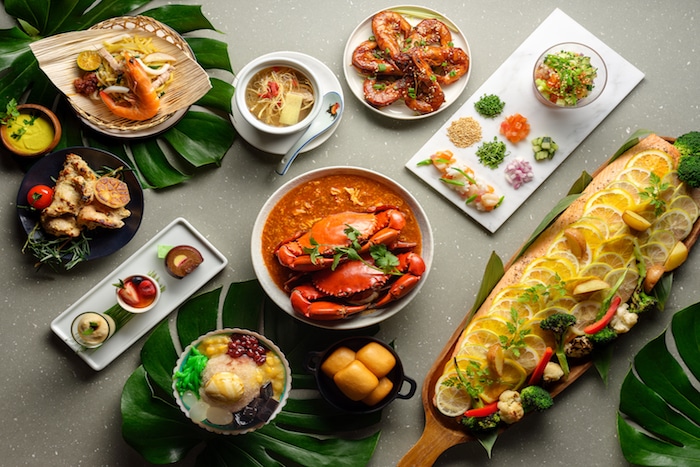 Treat yourself to a theatrical dining experience with an inventive display of Teh Tarik and Cendol with Durian Ice Cream as well as an extensive selection of nutritious soups which include the Apple-Pear Pork Soup and the Lotus Root with Cuttlefish Pork Bone Soup. For something tasty yet unconventional, immerse yourself in a myriad of innovative creations – the BBQ Eel Chirashi, Prawn and Avocado Pizza and Wood Smoked Roasted Spices Poulet with Pepper Jus.

Edge is located at Pan Pacific Singapore,Level 3, 7 Raffles Boulevard, Singapore 039595, p. +65 6336 8111. Open Mon – Sat 12pm – 2.30pm, 6.30pm – 10.30pm, Sun 12pm-4pm, 6.30pm-10.30pm.