10 Questions With Eunice Tay, The Referee Proving Rugby Is Not Just A Man's Game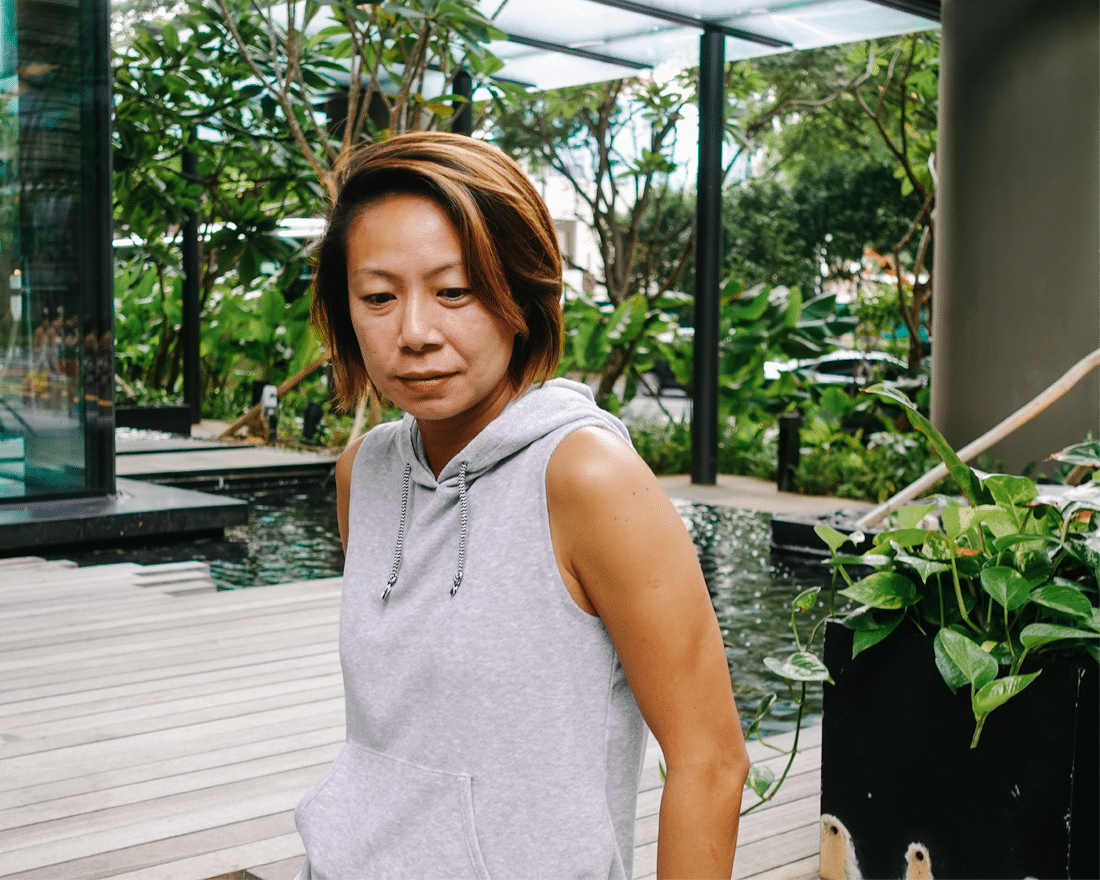 PUBLISHED April 16th, 2018 07:00 am | UPDATED May 18th, 2020 04:55 pm
She stopped playing rugby professionally six years ago but she still gets the best seats in the house. Eunice Tay, who now works as a civil servant, is a referee with the Singapore Rugby Union, and only one of three female referees in Singapore. The 37-year-old has also been handpicked to be the Assistant Referee at the HSBC Singapore Rugby 7s (read our coverage of it here), an annual sporting staple that sees visitors from all over the world. What exactly does that entail? She tells us in this interview.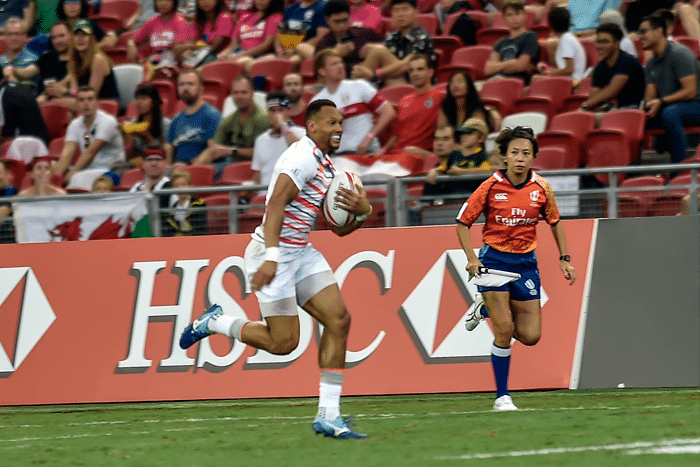 When did you decide to you wanted to be a referee for the Rugby 7s?
I played for the national team for 12 years, and in 2012 i decided to put a stop to it officially and get to refereeing straight away. I did not want to waste time still playing because of ROI, so you might want to start a bit earlier so you have more refereeing time. I knew that for me, if I ever stopped playing, I would choose the refereeing pathway, because you're still very involved in the sport, and it's still very challenging and you're still running.
What's the funniest thing that happened on the pitch once when you were refereeing?
When I was refereeing a men's game at Dempsey, it was raining and it was very muddy. Once it rains, and if the drainage system is not very good, your foot gets stuck inside. There was one time I was trying to get away from the wave but my leg was stuck inside, and they were all around me and I was involved in a 'ruck' situation. And they were all like "woah, the referee is inside". So they stopped the game and helped me out. You don't really want to be involved in that situation, because big guys knocking into you, it's not fun.
What are your old teammates doing nowadays?
One of my ex-teammates is coaching the national woman's team, while another is a team manager. It's one way we want to give back to the sport, and all of us do it for passion. It's not just a job, it's all about the passion we have toward rugby. There's also my role model who [got me] started on rugby, Gene Tong – my first national coach who is now the Technical Director of the Singapore Rugby Union.
Some might say that it can be too intimidating for a woman refereeing men's games. What do you say about that?
There is a perception that rugby is a very rough game. To me it's not difficult, the most important thing is to earn that respect from the players, and it takes time, and you have to be able to admit that It's your fault when you make mistakes. You have to keep learning, because rugby is not easy, and you have to make decisions at a split second. When you make a mistake just admit it, and they will understand.
I don't think it's more difficult to be a woman referee. I think the only challenge when we're refereeing a men's game is the speed, so you have to know how to anticipate the speed and time your run. I'm quite lucky that in all the games that i referee, they really respect me a lot, so I have no issue refereeing a men's game locally or overseas.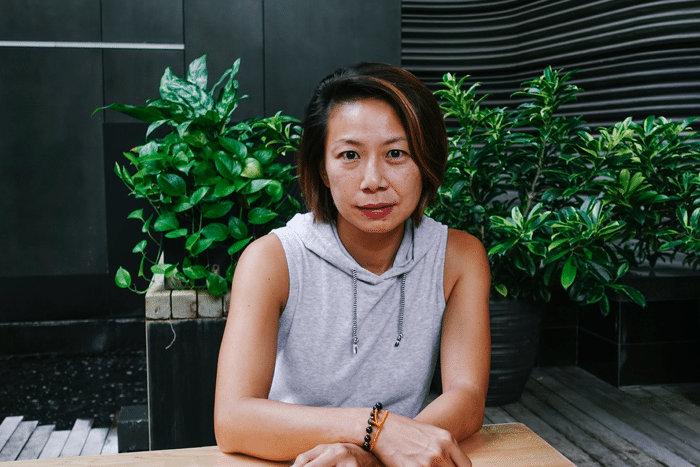 How often do you referee?
It depends on the season. Once a week during rugby season, and for age group games and school games, maybe once every two months.
Now that you've left the national team, how do you keep in shape?
I train about three times a week, so every morning I will start training about 7.30am, and then I will break into cardio and speed training, as well as light training at the end of the day. As a referee, you need to have that base fitness and speed. Because rugby sevens is all about speed, and you have to catch up with the team.
What's your favourite part about the HSBC Rugby 7s?
It's held in Singapore, for one, and your friends and family are here to watch you. Now with the series here, you can watch world-class players and world-class teams, and everyone comes together to watch them game. It's a big honour to be involved in this because of this.
What do you love about the sport?
I fell in love with rugby since I first tried it in polytechnic. It's a very gung ho (Chinese for "enthusiastic") sport.  It's a team sport that builds your character and for me, in terms of refereeing now, there's no difference. You still have to make sure you enjoy rugby in order to referee a good game.
What else can we look forward to during the Singapore Sevens, besides the matches?
We are very honoured to have such a big stage for this tournament in Singapore, and it's not just for people who know rugby. Sevens is an entertainment spot, and it's very different from traditional rugby. This is all about speed, so you can just watch and enjoy the game without understanding all the rules of the game. It's a very family-friendly kind of tournament, and besides that, there are matches for kids. The schools' sevens finals will be there as well.
Anything to say to women looking to join the sport?
Rugby is a game for all sizes, heights, and shapes. I think it's very fun as a team – I always prefer team sports – since everyone has their own role. You can enjoy the game together, and when you lose the game, be upset together. For young girls who want to pick up the spot, you will learn a lot of things, not just about the sport, but about building character as well, and I hope more girls will eventually come to the refereeing path as well.
Female referees, [there are] not many now. Maybe three regular ones. It's very scary to them, always kena scolding, because you can't afford to make mistakes, you have to know the laws very well. And I'm still trying to convince some of them to come to refereeing, it's an opportunity as well, i used to travel a lot as a player and now i travel a lot to ref.
Want to see Eunice in action on the pitch? The HSBC Singapore Rugby 7s is happening on 28 & 29 April 2018 around the National Stadium vicinity. Two-day passes are priced between $25 and $220 per person, and $120 or $320 for family packages, with a 5% discount for HSBC cardholders. For more details, visit the official event site here.