15 Emerging Fashion Designers and Brands To Watch Out For in Bali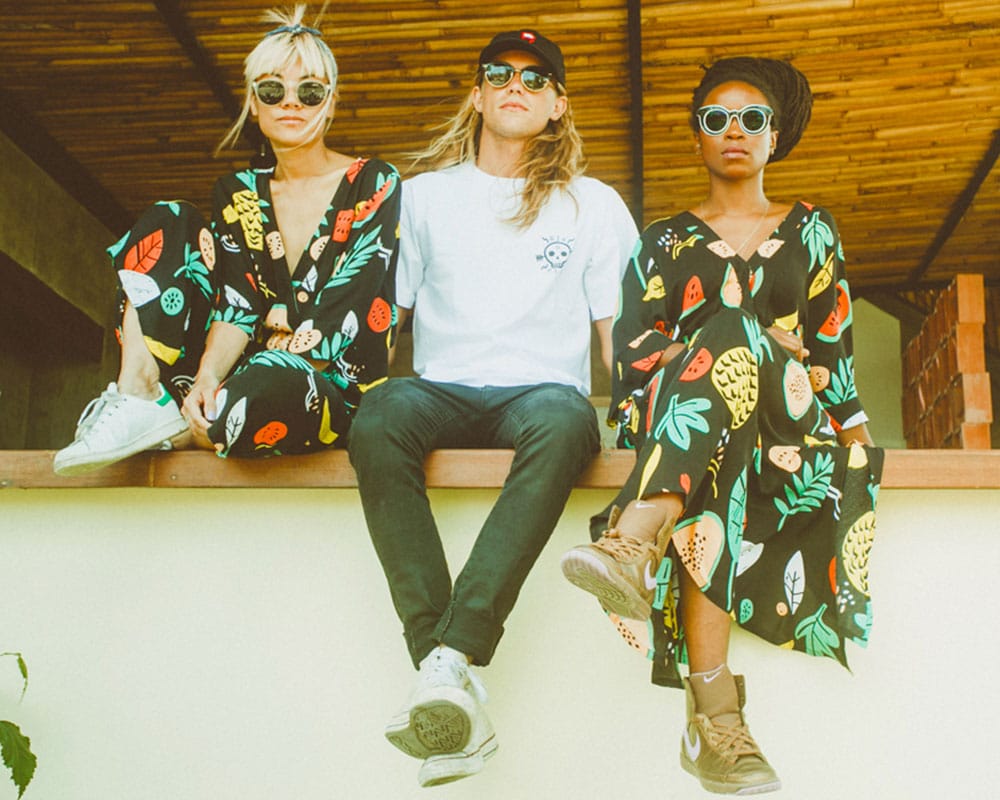 PUBLISHED September 8th, 2016 08:00 am | UPDATED May 18th, 2020 05:36 pm
Apart from the nature, food, and groovy island vibes, the Indonesian island of Bali is filled with independent fashion designers. From urban streetwear to swimwear, and even sunglasses, here are 15 designers to keep an eye out for in Bali.
Faithfull The Brand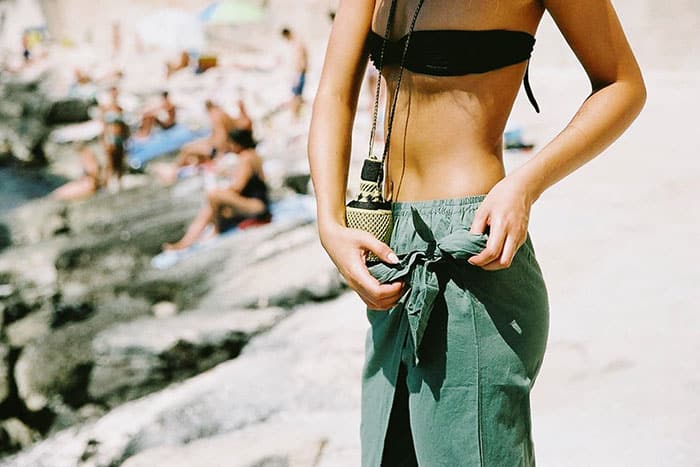 Established in 2012 on the island of Bali, Faithful The Brand creates effortless, everyday pieces – for the travellers, explorers and adventurers – that are made for chasing the sun.
Shop Faithfull The Brand here.
Nemis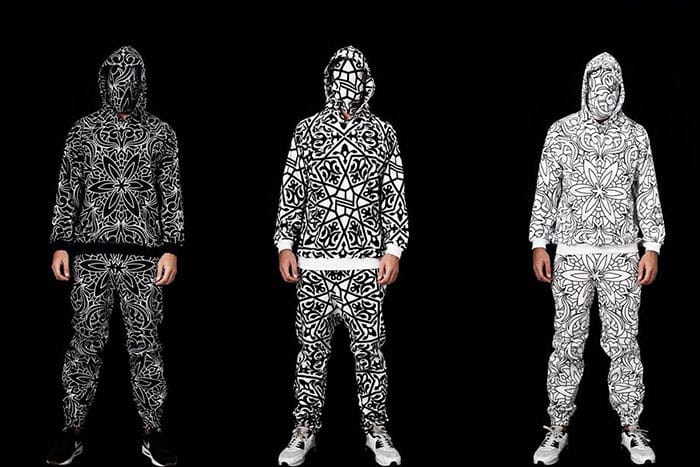 Since its beginnings in 2012, streetwear label Nemis Clothing has made a statement with their timeless street fashion collections. Focused on high quality urban clothing and club-ready streetwear, Nemis Clothing is not one for  fads and hypes.
Shop Nemis here.
Saint x Sinner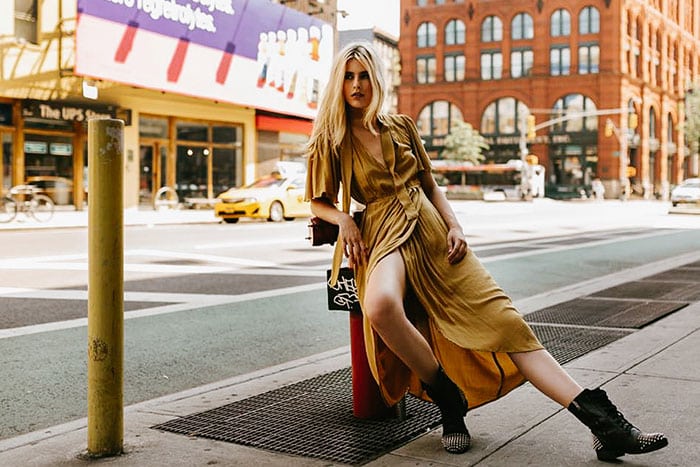 Saint  x  Sinner  (pronounced:  Saint  and  Sinner)  was  born in Bali and has been made here since 2013. Created  by  Astrid  Soedjono-Astbury,  the  line  is  an  homage to her fashion-filled life, from her youth in Jakarta to her fashion school education in Australia and now her island life in Bali.
Shop Saint x Sinner here.
Lilla Lane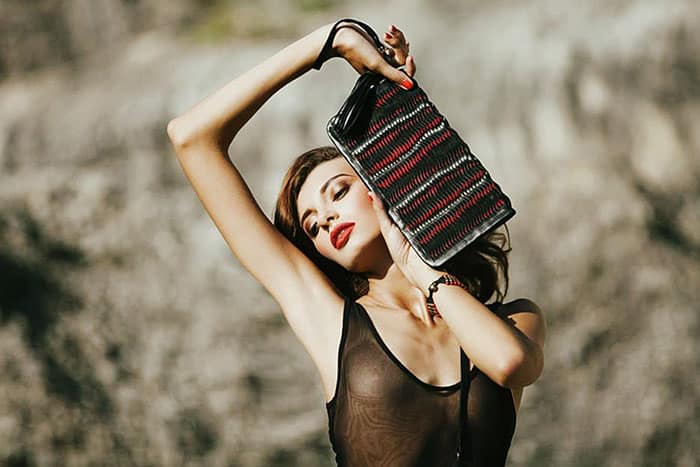 Born in Germany to an Icelandic mother and an American father, Lilla Lane's creator and fashion designer Thora Moss spent her formative years in the seaside community of East Hampton, New York, known for its community of renowned artists. The natural beauty of the area and her years in Paris have helped influenced and shaped sophistication to her designs. All Lilla Lane products are original and handmade from natural materials by specialized Balinese craftsmen.
Shop Lilla Lane here.
Rik & Reg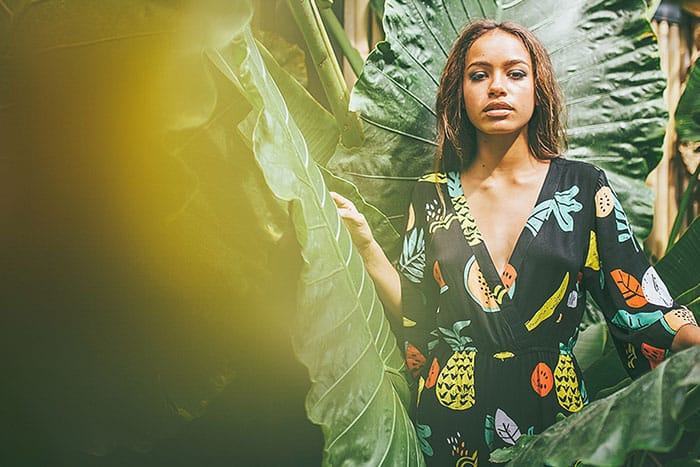 Independently designed, made and manufactured in Bali, Rik & Reg creators Rik Lee and Regina Octavia, live the island life that their lifestyle brand promotes. The couple share a love for playful textile graphics and quality clothing.
Shop Rik & Reg here.
Straw The Label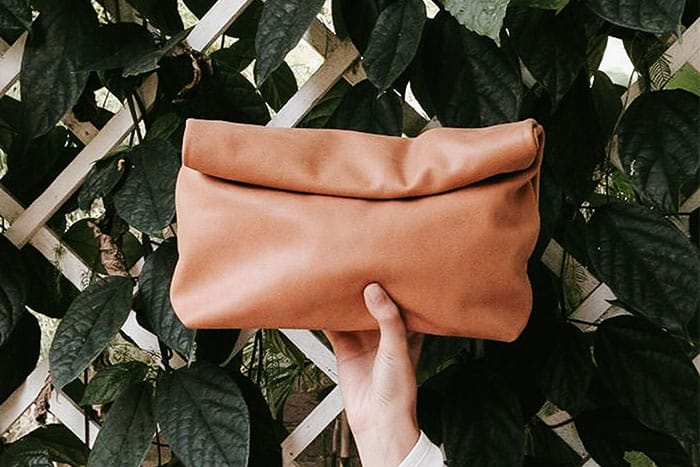 STRAW started in late 2013 out of a desire to produce beautiful, functional bags for every day life. Inspired by minimalism, geometry, and architecture, STRAW combines the organic element of leather with a sustainable approach to design to create products that will stand the test of time physically and aesthetically. What we love most about them is their passion for sustainability in fashion. All their leather come from excess export production, which also means they don't add waste in the leather tanning and dyeing process.
Shop Straw here.
Fella Swim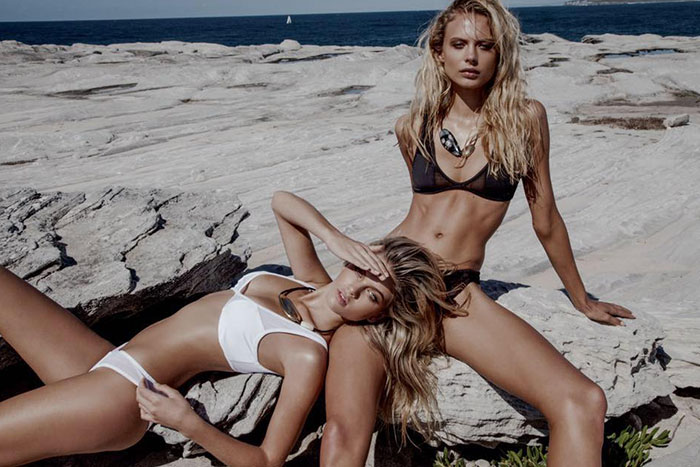 F E L L A. is a fusion between luxury swim, lingerie and active-wear created by designers, Christine Tang and Rosie Iffla. An Australian colloquial term that connotes a laconic, direct, uniquely Australian approach to sensuality, the label seeks to harness this heritage for the modern woman.
F E L L A . is an intensely visual and tactile experience, utilising high quality Italian–made fabrications and cutting-edge digital printing techniques. The creative process is global, beginning in Europe, then returning to Australia, where the garments are designed and digitally printed. Bali is the final destination, where the final construction takes place.
Shop Fella here.
Suki Sunglasses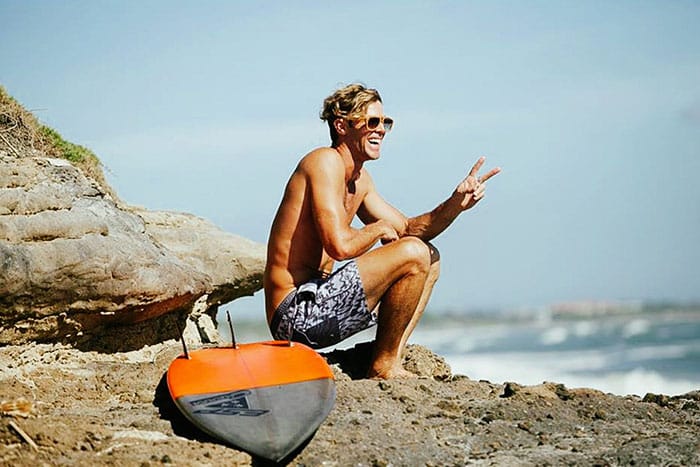 Born and bred on the exotic island of Bali, Suki crafts precision-made wooden and bamboo eyewear for all of those who "Follow The Sun". Suki shades are the perfect accessory for stylish and independent men and women with love and responsibility for nature.
Shop Suki Sunglasses here.
fiveovintage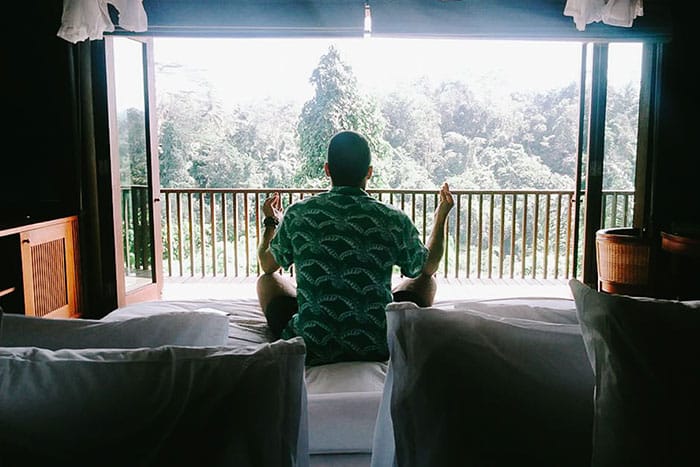 Inspired by Honululu and the 70s, fiveovintage is a Bali-based label that focuses on Hawaii prints on shirts.
fiveovintage shirts can be found at Somewhere in Seminyak and Bungawalie Store in Ubud. 
Andibagus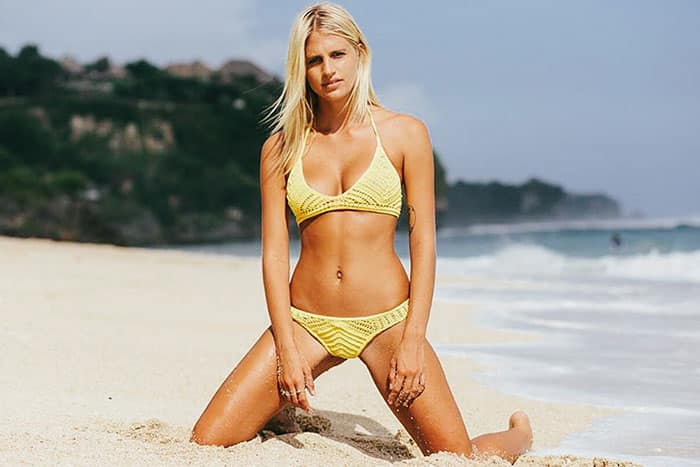 Think hip crochet, cuffs, bags, jewelry, bikini and more. An eclectic mix of happy treasures from Andi Bagus are handmade and produced in Bali by local artisans.
Shop Andi Bagus here.
eleven44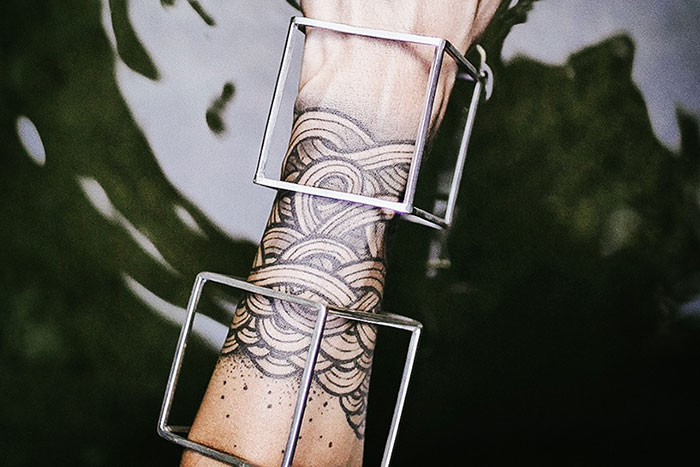 Eleven44 was founded in 2008 in Bali by Linda Morkos, with a desire to provide comfort basics, unique street wear and athletic wear for daily use. Passionate about supporting the eco textile movement – away from conventional cotton farmed with genetically modified seeds and heavy toxic pesticides – Eleven44 supports organic farming and low impact processing. One for the conscious consumer.
Shop eleven44 here.
State of Georgia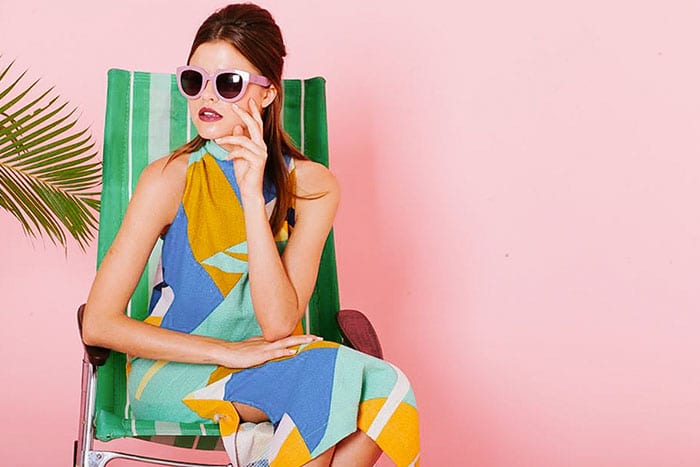 Established in 2004 by Australian designer Georgia Hall, State Of Georgia reflects her love of all things vintage. Over the last decade, it's evolved organically from a small collection of shoes – a big passion – to including clothing and accessories.
Hall successfully manages all design and manufacturing from her own factory based in Bali. People love State of Georgia for their eclectic prints and bold, vibrant hues. The label has dressed a bevy of international stars, including Christina Ricci, Nicole Kidman and Natalie Bassingthwaite.
Shop State of Georgia here.
PANTAINANAS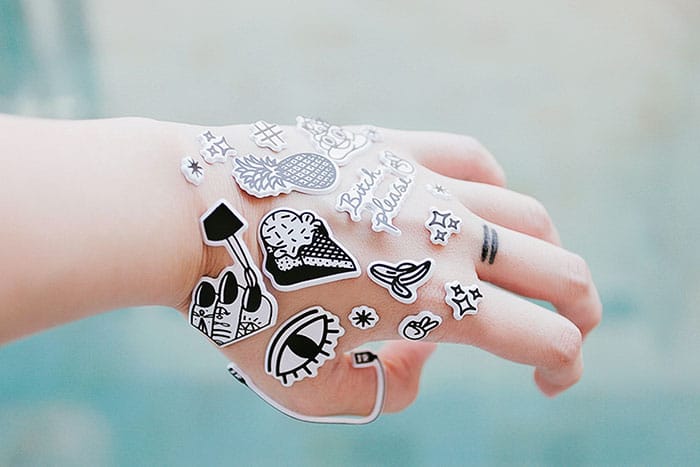 Indonesian-born, Bali-based photo artist and illustrator, Debbie Tea has been featured in the likes of NOT TODAY Magazine, WERK x COMME des GARÇONS publication and Eloquence Magazine Korea. She moved to Bali in  2014 to start PANTAINANAS, a unisex streetwear label that combines her love of graphic prints with clean lines and simple patterns.
The island's raw vibes, deep-rooted culture, mystical air, and diverse community play an important role in the core of PANTAINANAS. They influence Debbie's work in blending and twisting traditional, tropical elements with and modern touch – resulting in a collection of 'walking contrast' pieces for the bold.
Shop PANTAINANAS here.
Dystopia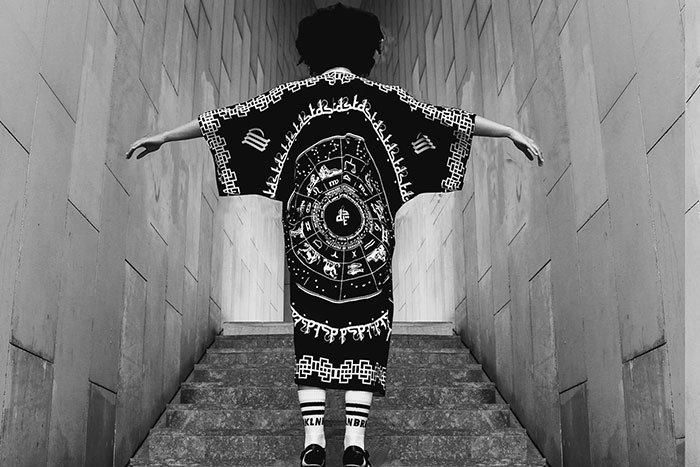 Created by urban artist HoneyKill in 2014, Dystopia is heavily influenced by Asian symbolism and religious iconography, characterised by bold prints and strong contrasts. Designing streetwear for men and women, Dystopia works hand by hand with Balinese artisans to create clean cuts with soft fabrics. A brand for an audience that lives the moment and buys what they need.
Shop Dystopia here.
Bleach Project Inc.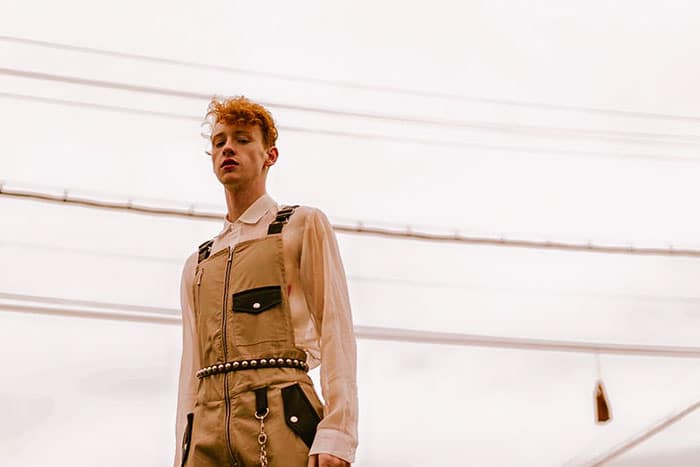 Created in the fall of 2013 to fill a gap in comfortable menswear at an affordable price point, Bleach Project Inc. started as a small t-shirt brand with a couple of designs. Now, they're releasing full seasonal collection with stockists all over the world, including cities such as Bali, Jakarta, New York, Oslo, Hong Kong, and Melbourne. Bleach Project is the perfect for sporty and stylish men with a weakness for adventure and who don't take themselves too seriously.
Shop Bleach Project Inc here.
Top Image: Rik and Reg