The Best French Bistros in Singapore: Where to go for Amazing Veloute, Escargot, and other French Foods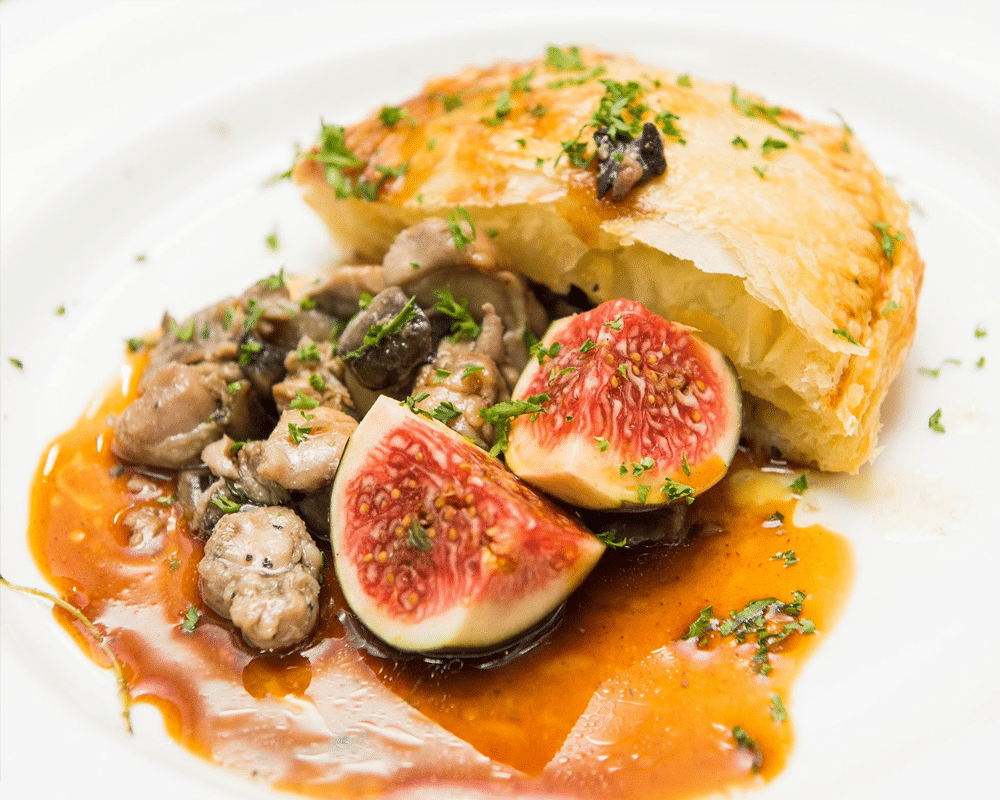 PUBLISHED September 8th, 2016 07:00 am | UPDATED February 7th, 2020 12:05 pm
Singapore may not be anywhere near romantic as Paris is, but we do have our fair share of artsy intellectual types roaming the streets, lush green parks, and authentic French restaurants. Not quite fine-dining and not quite a cafe, these bistros are where every self-respecting Francophile may find quality lobster bisque, steak frites, or classic coq au vin. Want to live the French dream? Here are 9 bistros in Singapore who do it best.
L'Entrecôte – The French Brasserie

You'd be hard-pressed finding a single dining establishment in France that doesn't serve the simple dish of steak (medium rare, of course) and fries with special homemade sauce. Few here do it as well or as value-for-money as L'Entrecôte – The French Brasserie, where steak frites (traditionally made with an Entrecôte cut) is pretty much the namesake of the restaurant.
We recommend going for the L'Entrecôte Set Lunch ($20.90 for Steak Frites, a walnut green salad, and a soft drink) or the weekday French Bowl Set Lunch ($14.90 – choose from 10 types of French Bowls, a soup or garden salad, and a soft drink).

L'Entrecote The French Brasserie is located at 3 Temasek Boulevard, Suntec City #B1-128/129, Singapore 038983, p. +65 6690 7569. Open daily 11.30am – 10pm.
Taratata Bistrot

At the casual Taratata Bistrot, chefs Bertrand Raguin and Philippe Nouzillat (with a combined experience of almost 50 years) dish out homely French classics and well-loved delectable delicacies that take you back to the first time you fell in love with French cuisine. You're looking at hearty and unpretentious dishes like the fresh Baked Goat Cheese Salad with Walnut Dressing ($22) and much-lauded Duck Confit with Sauteed Potatoes, Bacon & Onion ($34).
Taratata Bistrot is located at 35A Keong Saik Road, Singapore 089142, p. +65 6221 4506. Open Wed-Fri, Sun 11.30am – 2.30pm, Tue-Sun 5.30pm – 11pm.
Le Bistrot du Sommelier
Le Bistrot Du Sommelier is all about Bistronomy and the discovering of new tastes, offering traditional and earthy French fare with a bit of a twist. Opened over five years ago by restaurateur Maximilien Fedkiw, this is where people head to for a warm and soulful dining experience with simple and hearty food. Opt for the crowd-favourite Pan-seared Onglet Beef with Shallets and Garlic Confit, their homemade Rillettes, ending off with a pretty Apricot Souffle with White Chocolate Ganache. The wine menu here is fantastic. Read our full review here.

Le Bistrot du Sommelier is located at 53 Armenian St, Singapore 179940, p. +65 6333 1982. Open Mon-Sat 12pm – 2.30pm, 6pm – 11pm.
Bistro Du Vin

Part of the Les Amis Group, this laid-back Parisian-style bistro has all the winnings of the marvellous fine-dining restaurant, but with a more affordable price tag. Straightforward and rustic dishes are the main draw on the menu here – start with a classic French Onion Soup ($16) and a Cold Cut Platter ($30) of pate, duck rillettes, Iberico ham, and saucisson; before going for the gloriously tender Suckling Pig Belly Confit ($38), served with choucroute and bacon.
Bistro Du Vin is located at Shaw Centre #01-14, Singapore 228208, p. +65 6733 7763. Open Mon-Sun 12pm – 2pm, 6.30pm – 10pm.
Brasserie Gavroche

Dining at this Parisian restaurant is always a pleasurable affair thanks to it's beautiful space ladened with wall mirrors, sconces, antique pieces, and framed recipes from Chef Frédéric's grandfather, including the Dough-baked Fish Quenelle with Crayfish Sauce ($36) and Burgundy Escargots with Garlic Butter ($21). The meals at Brasserie Gavroche are as authentic and homely as they come, and you can be sure that this place will never go out of style.

Brasserie Gavroche is located at 66 Tras Street, Singapore 079005, p. +65 62258266. Open Mon-Fri 11.30am-2.30pm, 6.30pm-10pm, Sat 6.30pm-10.30pm.
Restaurant Absinthe

The unassuming store front of Absinthe doesn't do justice to the tasteful interior of this lovely riverfront restaurant. Comprising two adjoining 1930s shophouses over three floors, this romantic restaurant by chef Pierre-Dider makes a great spot for a 'real' French experience, offering classic French cuisine such as Rabbit Tagliatelle Pasta with Vegetables ($34) and Wagyu Beef Cheeks with Mashed Potatoes ($26). And yes, the namesake 'green fairy' is available here. Read our full review here.
Restaurant Absinthe is located at 72 Boat Quay, Singapore 049860, p. +65 6222 9068. Open Mon-Fri 11.45am – 2.30pm, 5.45pm – 10.30pm, Sat 5.45pm – 10.30pm.
Les Bouchons

This small cosy bistro – with just enough space for seven tables – doesn't just serve some of the best steak frites in Singapore, but a whole other lot of French yum. Decked out in typical Parisian bistro decor, Les Bouchons is a relatively inexpensive place for hearty dishes with generous portions. Take the creamy Burgundy Escargots With Garlic Butter ($18.80) for one, or the Jumbo Prawns Simply Grilled with Olive Oil ($46), served with free-flow housemade french fries! On Fridays and Saturdays, get the special Couscous Royal, laden with grilled lamb, chicken, and spicy merguez.
Les Bouchons is located at 7 Ann Siang Road, Singapore 069689, p. 6423 0737. Open Mon-Fri 12pm – 2pm, 7pm – 10.30pm, Sat 7pm – 10.30pm.
Cocotte

You'll find Cocotte right the ground level of the hip Wanderlust hotel, serving up unpretentious French cuisine amidst a nostalgic rustic setting – think big communal style dining. Chef Anthony Yeoh helms the kitchen here, putting a bit of his Asian creativity on classic European dishes such as Pork Trotter Parcels ($19) – served with hazelnuts and sauteed kale, and the Poulet Roti ($60) with seasonal vegetables and madeira gravy. And yes, you must try the incredible steak frites here.
Cocotte is located at 2 Dickson Road, Singapore 209494, p. 6298 1188. Open Mon 11.30am – 2.30pm, 6.30pm – 10.30pm, Wed-Thu 11.30am – 2.30pm, 6.30pm – 10pm, Fri 11.30am – 2.30pm, 6pm – 11pm, Sat-Sun 11am – 3pm, 6pm – 11pm.
Ô Boeuf à 6 Pattes

A hidden find at a condominium in Clementi, the loosely-translated 'six-legged cow' offers unpretentious French cuisine away from the bustle of the city (overlooking the swimming pool, no less). Chefs Patrick and Milo are best known for their steaks (the Ribeye is downright tasty) and beef dishes, but you can still get artisanal pâté, decadent cheeses and rillettes, Fresh Fig Salads, Lobster Bisques, and all your other French classics. Did we mention darn affordable bottles of wine?
Ô Boeuf à 6 Pattes is located at Park West Condominum,#02-02, 8 Jalan Lempeng, Singapore 128796, p. 9630 4526. Open Wed-Fri 12pm – 2.30pm, 6pm – 9.30pm, Sat-Sun 9.30am – 9.30pm.
Read more at The Disgruntled Brasserie: Communal Dining at The Club Hotel and Mad About Sucre: Not Just About the Sugar