3 Natural Attractions Worth Your While Around Bandung, Indonesia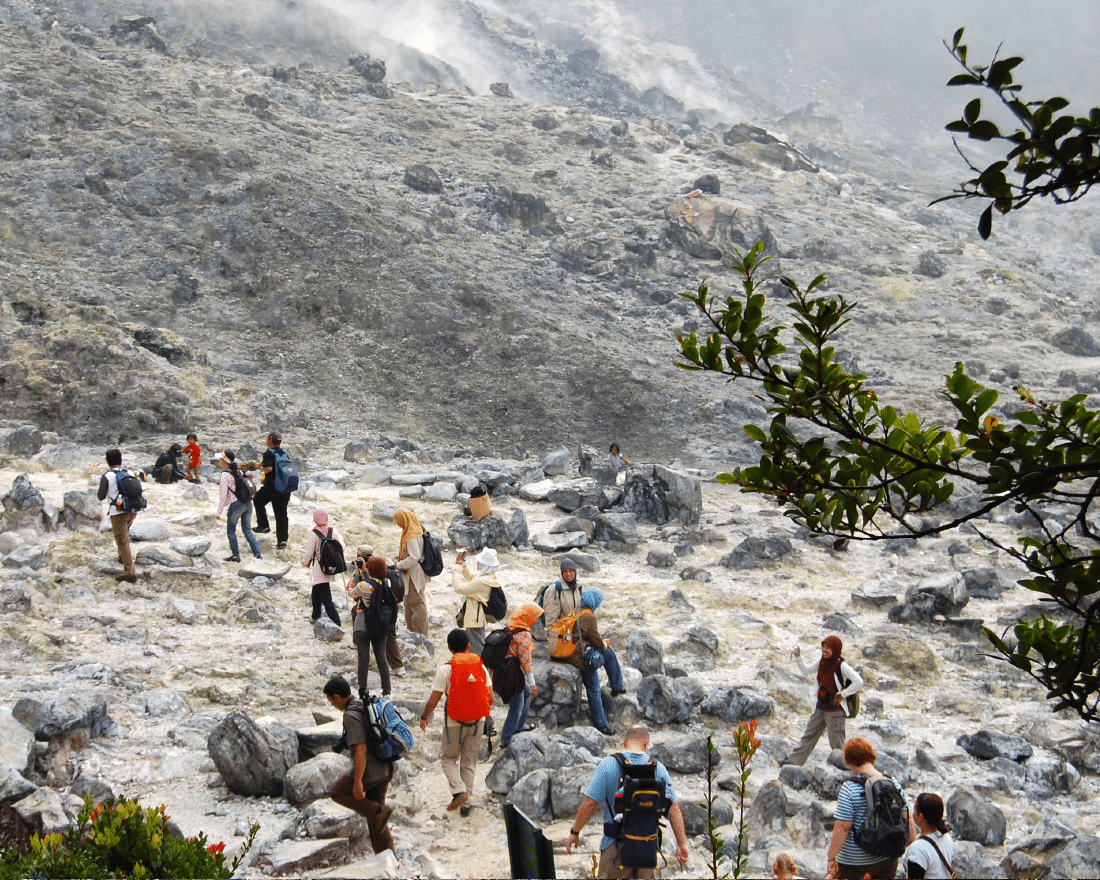 PUBLISHED July 4th, 2018 05:00 am
Hello, Bandung! Now that you're planning a trip here, how about visiting some of the Indonesian city's incredible national parks and volcanic sites around the ring of fire? Though some gruelling travel is needed to get to these spots (mostly due to the infamous Bandung traffic), a day trip is more than enough for any of these destinations.
Juanda Forest Park

High up in the hills of Dago Pakar, the Juanda Forest Park is a 590 hectare conservation area that consists mainly of various scenic trails. It takes you from an exotic pine forest filled with beautiful plants and flowers to rivers and waterfalls. The highlights here include a historical Dutch Cave (Goa Belanda) that was made during the colonialist era of Indonesia – completely pitch black save for the proverbial light at the end of the tunnel. Inside, the walls are cold and expansive, serene yet sinister – a result of its days as a prison facility.
Then, just 400 metres down the road, you'll find the neighbouring Japanese Cave (Goa Jepang), built in 1942 during the Japanese occupation of Java to function as a military headquarters. As one might expect, many workers died during construction due to malaria and forced labour in extreme heat. Fortunately, all is forgotten as you exit the caves and finish the rest of the Juanda Park trail towards Maribaya, where you might just spot a relatively rare Macaque monkey.
Tangkuban Perahu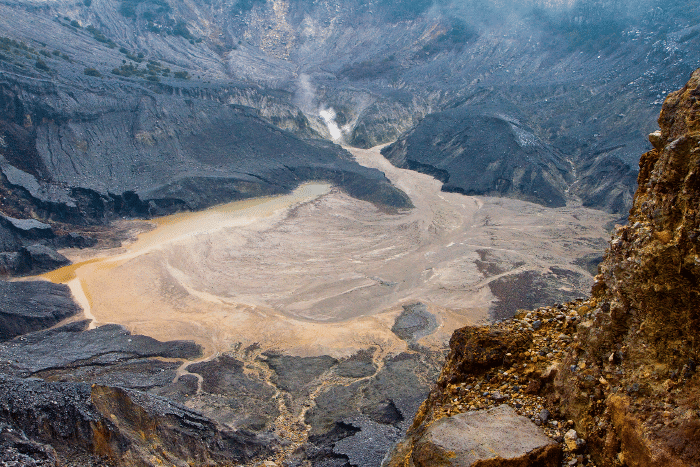 Tangkuban Perahu is a large stratovolcano 30km north of Bandung, so it can take up to two hours to get there with a hired van and driver. The last time it erupted was in 2015, so it's definitely an active volcano, to say the least. A very popular tourist site for its immense crater, you're able to walk all the way along the southern rim to get different angles for your travel photos – our advice? Bring a zoom lens.
Don't miss out on the hot water springs further down the side of the volcano. To get to them, you have to walk about a kilometre downhill past spectacular flora, large moss-covered rocks, big-rooted Puspa trees, and a wide variety of orchids. And when you're finally down at the hot springs, feel free to rest your weary feet in the warm warm water pools, or watch boiling hot water burst out of the ground in other spots. When you're ready to return, the walk back up can be daunting for the inexperienced climber, more so because of the hot temperatures than for its steepness, so stay hydrated and take it slow!
Kawah Putih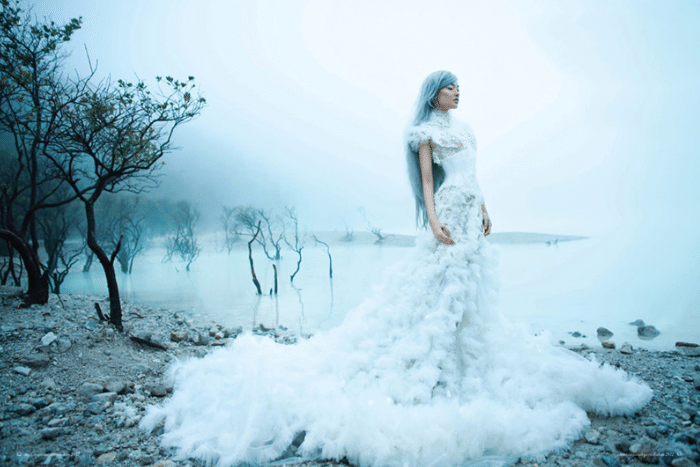 The furthest site from Bandung, is the sulphuric lake of Kawah Putih. Around 50km down south, be sure to leave very early in the morning to avoid the morning traffic. But once you arrive at this unique volcanic area , you'll forget all that frustrations. Once again, the flora surrounding the lake is stunning. A wide variety of exotic trees, plants, and flowers can be found around the aquamarine blue lake, and when you're there on a sunny day, it makes for incredible pictures.
The lake is located high up on the side of Mount Patuha, and at 2430 metres above sea level, can get chilly. And please, stay away from the highly acidic waters. If the smell from yellow sulphur gets too overwhelming, there are vendors around that sell dust masks to ease the pain a bit. Thereafter, head further up or down through the national park of Kawah Putih, where it's possible to spot eagles, owls, monkeys and forest pigs. Panthers, leopards and pythons have also been observed in the nearby forest as well. Who knows what you'll see?
Top Image: Photo courtesy of Ikhlasul Amal
---
SilkAir, the regional wing of Singapore Airlines, currently operates about 400 flights a week to 53 destinations in 16 countries. The destinations SilkAir operates to are within a six-and-a-half-hours flying duration from Singapore, with the furthest destination being Cairns in Australia. Come October 31st, SilkAir will be operating to its newest destination, Hiroshima, Japan. At the moment, the combined Singapore Airlines and SilkAir network covers over 100 destinations in 36 countries.
SilkAir's positioning as a premium, short-to-medium haul regional carrier gives it a unique appeal amongst leisure and business travellers in Asia. Whilst offering carefully selected meals, a full bar service and complimentary in-flight entertainment, SilkAir places great emphasis on providing attentive, friendly and relaxing service. The carrier's regional flair is expressed through both its cabin crew and its cuisine – ensuring that your experience of the destination you're heading to begins when you step onto our plane.
For more information on flights to Bandung, click here.