5 Things To Do In Singapore This Week: 16th to 22nd September 2019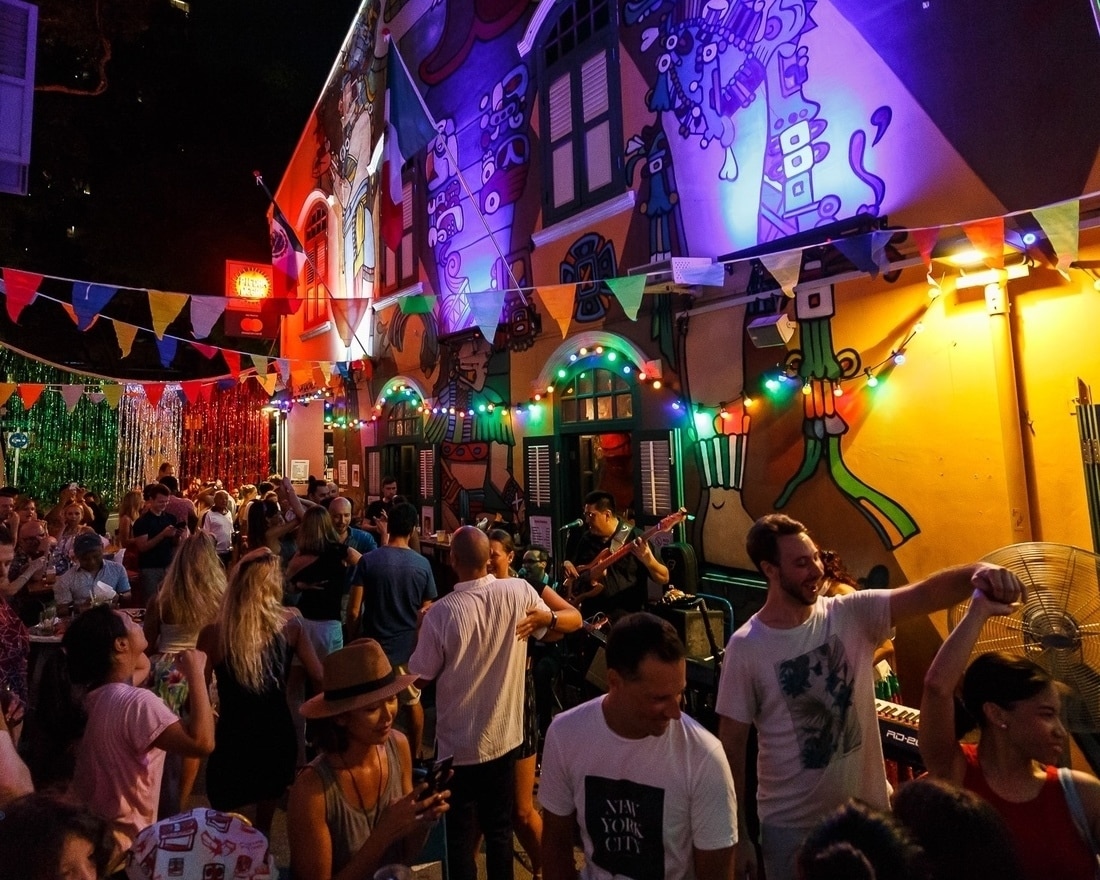 PUBLISHED September 15th, 2019 07:30 am
The F1 Grand Prix with its line up of entertainment acts isn't the only big thing happening this weekend. Kicking off the good vibes is 1880's PR1X Party, then watch as Haji Lane gets transformed into an open air block party. Looking for someone to bunk and live with? Prout's got you covered with Meet Your Next Housemate – you might even meet someone special!
Meet Your Next Housemate with Prout and 99.co
Many in Singapore's LGBTQ+ community face difficulty when it comes to living authentically as their true selves, but Prout is here to help. The first in a series made with the support of the ASEAN SOGIE Caucus to address current issues faced by the LGBTQ+ community, Prout has collaborated with 99.co to present an evening of talks and engaging activities within a safe space. Every ticket purchased includes a catered dinner, French wines from Ginett, and an exclusive customisable tote bag.
Prout x 99.co Presents: Meet Your Next Housemate is happening on 19 September 2019, 6pm – 9pm at Found8, #23-01, 79 Anson Rd, Singapore 079906. Get your tickets here.
Kick-off the F1 Weekend with 1880
Kick off three days of high-octane racing action with PR1X, the Pre-F1 Party presented by 1880 Singapore. Expect three different enclaves of music, mood, and beats from Hong Kong's top DJs (DJ Kulu, DJ El Toro, and DJ Suiki Lor) along with locally-based icons Orio and Darker Than Wax. Drink and boost your knowledge of spirits with masterclasses by the hour starting from 7pm to 10pm, featuring premium pours such as Japanese gin Ki No Bi and Samai, Cambodia's first and only premium rum.
PR1X: The Pre-F1 Party is happening on 20 September 2019 from 7pm – 4am at 1880, 1 Nanson Rd, Singapore 238909. Tickets are priced at S$88 and include a glass of champagne.
Party at Haji Lane As The Sun Goes Down
For those that don't fancy the Grand Prix, Haji Lane Block Party is the perfect alternative. Organised by One Kampong Gelam, watch as one of Singapore's heritage site get transformed into an open air party venue, complete with lucky draws, margaritas, face painting, and an amazing line up of music ranging from Latin and 90s R&B to the indulgent Top 40s. Be one of the first 200 to register and show up between 5pm to 6pm and enjoy free tequila shots!
Haji Lane Block Party is happening on 21 September 2019, 5pm – 11.30pm at Piedra Negra, 241 Beach Rd, Singapore 189753. Entry is free. Click here for registration.
Shop, Eat, and Mingle at the Sunday Social Market
Spend your lazy Sunday with Camp Kilo Charcoal Club's Sunday Social Market as you hang out with a cool crowd,  listen to live beats, and discover all that our local artisans and crafters have to offer. Shop from a wide selection of interior decor and fashion accessories, including brands such as WhyKenot, Soapnut Republic, Beso Lifestyle, Indiigo Culture. Come sundown, recharge for the week ahead with hearty and wholesome roasts from the pit.
Sunday Social Market is happening on 22 September 2019, 12pm – 10pm at Camp Kilo Charcoal Club, #01-01, 66 Kampong Bugis, Singapore 338987.
Unleash Your Inner Otaku with Kult's Anime-themed Exhibition
Anime has been, and still is, an important driving force behind pop culture, so it comes as no surprise that Kult Studio & Gallery has collaborated with artists from all over for Anime: The Ultimate Genre Bender. Featuring over 80 diverse pieces of art prints, paintings, toys, comics, and digital animations, the exhibition is a love letter to anime and its influence on style, identity, and other cultures in the current age. A panel where anime enthusiasts discuss the relationship between anime and personal identity construction is also held on select days.