5 Things To Do In Singapore This Week: 29th July to 4th August 2019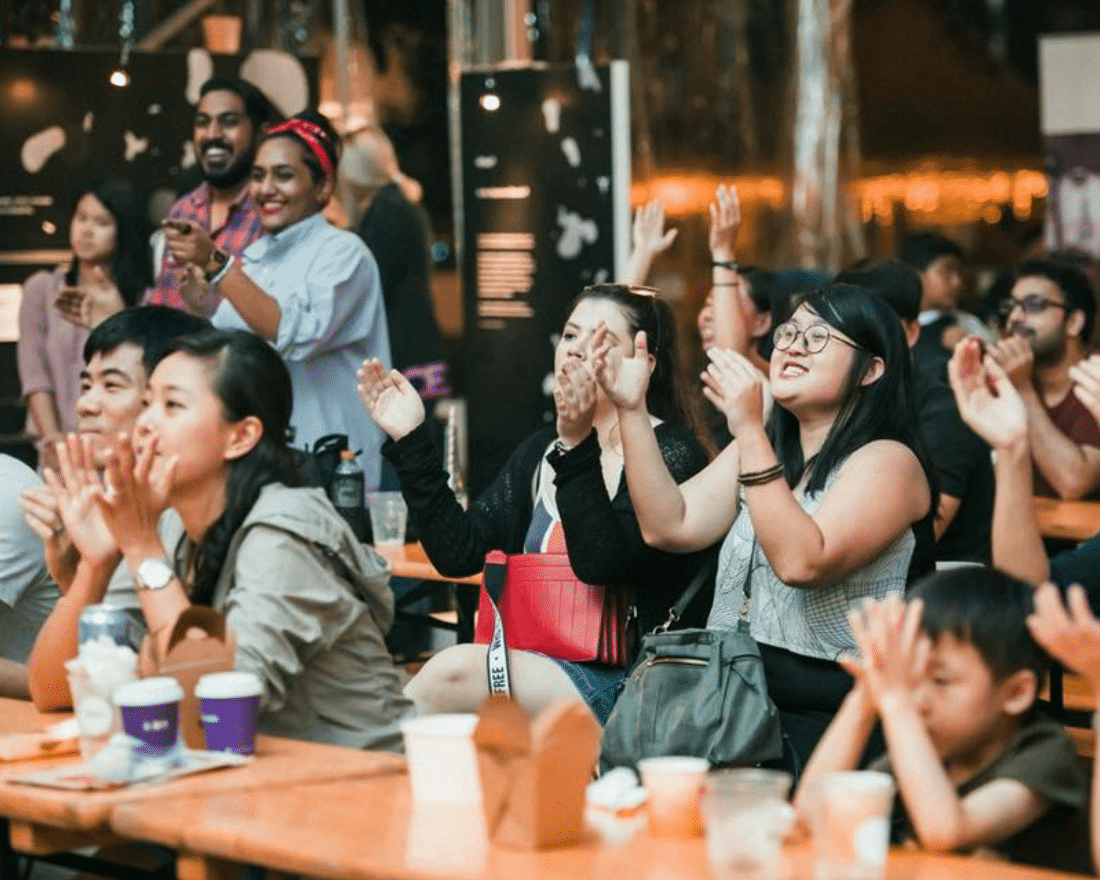 PUBLISHED July 28th, 2019 07:00 am
It's a foot-thumping kind of week as you dance along to the second edition of Tropika and the incredible teams at one of Southeast Asia's large dance tournaments! There's also two month-long festivals coming up in August with Wine Lust and Asian Film Archive's SEA of Sadness, for the best of vino and regional films.
Tropika Edition 2
Tropika is back with a weekend affair celebrating the best of global music and mindfulness, this time at Intermission Bar and Choice Cuts Goods respectively across two days. The music lineup is sure to keep you afoot, and notable acts range from local group Instigator Afrobeat Orchestra and Moon (Beatroot Sound) to global talent Shellsuit (Sideshow, Pushin'On). Join the panel discussions on the second day, as industry experts discuss protests in Asia over a solid cup of coffee.
Tropika is happening on 3 August and 4 August at Golden Mile Towers Rooftop and Choice Cuts Goods + Coffee. Pre-sale tickets are priced at S$15 online. Free entry for panel discussions.
Music For A Cause 2019
Just as well, Singapore's first 'Social Cause Music Festival' is returning for its fourth edition with local headliners like Joanna Dong, 53A, and Charlie Lim. Taking place at the OCBC Arena, catch the acts while chilling with your friends (beloved pets are welcome!) over tasty grub and pop-ups set up by various social causes groups. You're already in the Singapore Sports Hub, so you might as well work up a sweat with Crossfit (Operation Broken Wing) – just one of the many fitness options present.
Music For A Cause Festival 2019 is happening from 3 to 4 August 11pm at OCBC Arena, Singapore Sports Hub. Admission is free.
Wine Lust 2019
Wine lovers will be ecstatic to hear that the third edition of Wine Lust takes place for one whole month this August across 10 dining destinations in Singapore. Organised by 1-Group – the people behind places such as Monti and 1-Altitude – this is your opportunity to check out the group's latest foodie concepts: The Alkaff Mansion; The Riverhouse; and 1-V:U. From wine-pairing dinners and champagne barbecues to wine masterclasses and chef collabs, there's a lot to do at this islandwide festival.
Wine Lust 2019 is happening from 1 to 31 August 2019 at 10 dining destinations across Singapore. See the event page here for more details.
Oschool Super 24 Finals

24 dancers in a single team sounds like a lot of people, not to mention the effort that goes into coordinating each person, but such is Super 24, the region's biggest dance show featuring the best school dance groups from Singapore, Thailand, Vietnam, and Philippines. The rules are simple: dance within an eight by eight metre square and perform a 90-second routine. With industry veterans (Hok, Larkin Poynton, Pat Cruz and Dylan Mayoral) stationed at each corner of the square, no action will go unnoticed, and every dancer counts. How thrilling!
Super 24 2019 is happening on 3 & 4 August 2019 at OCBC Arena Hall 1. Tickets are priced from $18, available via APACTix.
Asian Film Archive's SEA of Sadness Screenings
Sometimes you just want to go back to your roots and immerse yourself in Southeast Asian culture. Well, here's your chance. In August, the Asian Film Archive will be hosting its inaugural SEA of Sadness programme curated by Gertjan Zuilhof, the senior programmer at the Rotterdam International Film Festival. Sensitive, raw, and heavily personal, the lineup of original works – Khavn's Bamboo Dogs (2018) and Shireen Seno's Nervous Translation (2017) – produced over the last two decades might leave you in tears, but hey, it's cool to cry.
SEA of Sadness Screenings is happening from 2 to 28 Aug at Asian Film Archive's Oldham Theatre. Tickets are priced from S$9. See the full schedule of screenings here.