Home Improvement: 8 Ways To Spruce Up Your HDB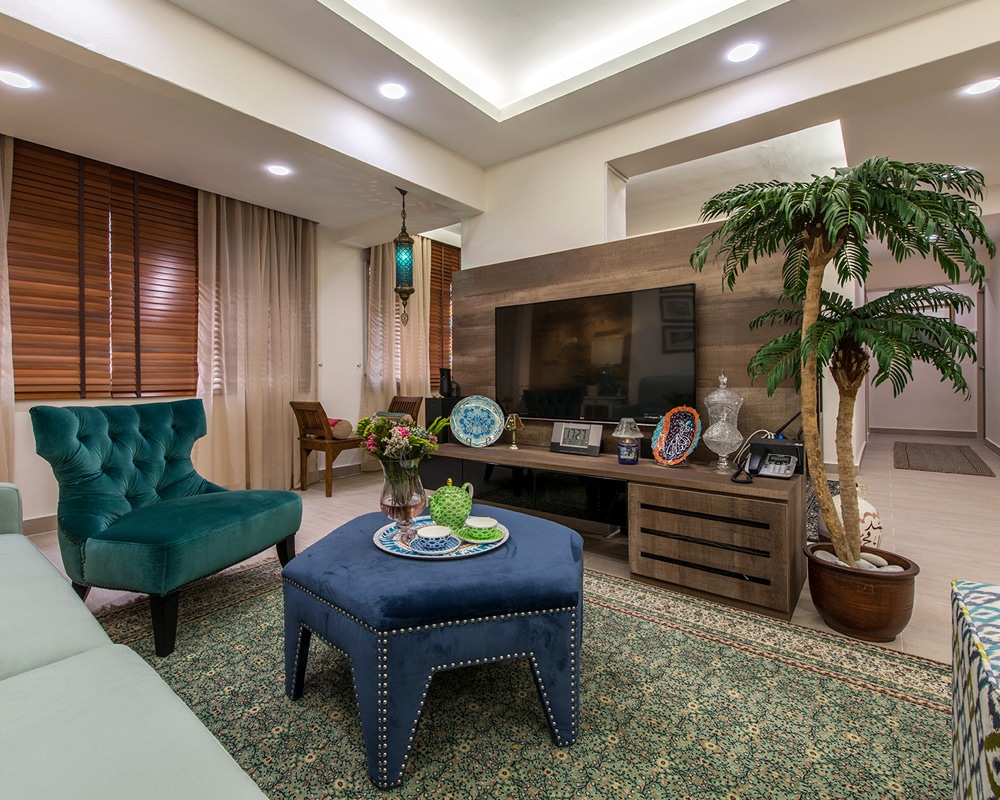 PUBLISHED May 18th, 2016 07:00 am | UPDATED May 19th, 2016 12:01 pm
HDB flats, government subsidised homes that houses more than 80% of Singaporeans, are hardly what comes to mind when we think "awesome interior design!", or "i would love to live in a house like this!".
But just because a house is small (or old) doesn't mean it can't look like a stylish new space. If you're getting the keys to your HDB flat soon or looking to renovate the current space, we have eight tips on how to go about beautifying your home:
Natural Light & Mirrors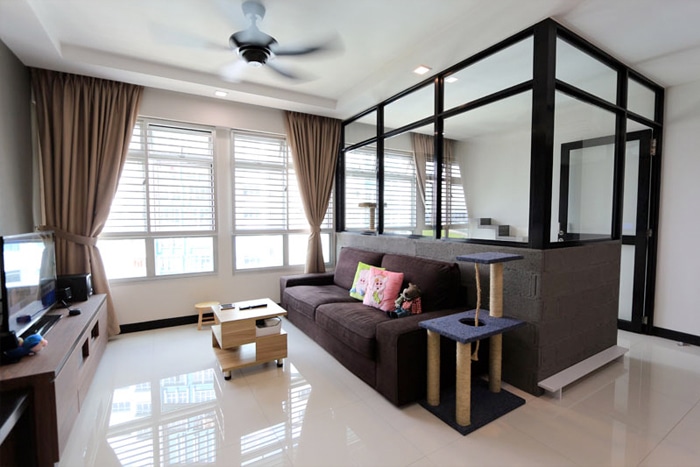 Space is a scarce commodity in Singapore, so rely on natural lighting to create depth, by replacing curtains with blinds or shades and by inserting glass partitions to 'light up' dark corners of the room. Mirrors (especially full-length ones) and other reflective surfaces can also help create the illusion of a bigger space.
Estimated cost: $2500 – $5000
Replace Your Tiles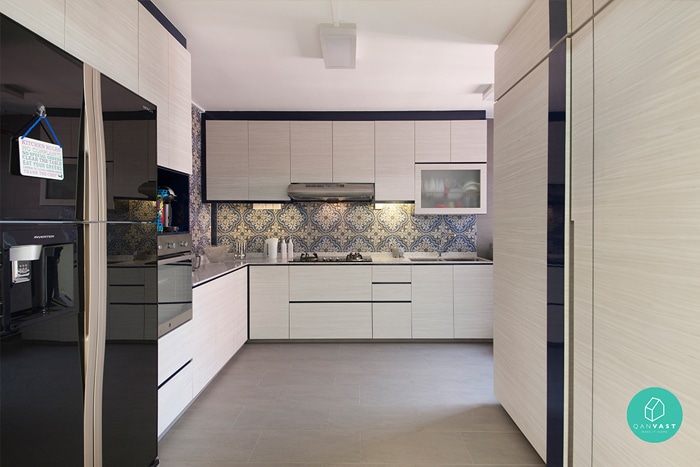 The flooring materials you choose for your house can make a massive difference in the look and feel. How about replacing your interior's existing flooring with granite or marble?
Estimated cost:
Marble: $10 – 14 /square feet
Parquet: $7 – 13/square feet
Laminated Wood: $3.50 – 4.50/square feet
Granite: $10 – 20/square feet
Ceramic: $3 – 13/square feet
Play With Fabrics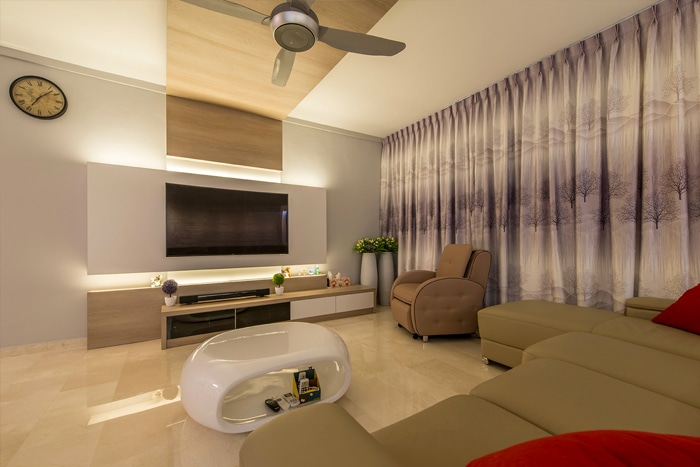 Jazz up your plain sofas by getting colourful cushions with geometric patterns, or play with textures such velvet or silk for a more sophisticated and contemporary feel. If you're using curtains, you might want to match (or contrast) it with the cushions and rugs in terms of colour and fabric.
Estimated cost: $200 – $800
Install A False Ceiling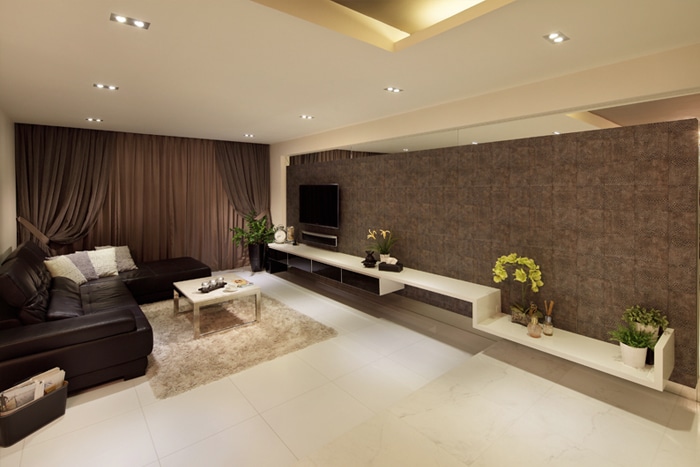 Elevate the look of your home by installing false ceilings, which also lets you use recessed lighting as well as conceal any ugly service lines or cables.
Estimated cost: $4 – 10/square feet
Rethink Your Furniture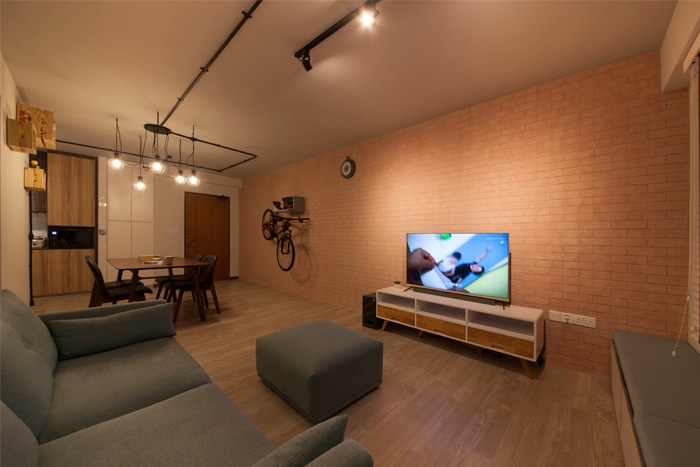 Good and smart design will have furnishings that can be easily pulled up and moved around. When carefully planned, small spaces (read: most HDBs) can be very attractive. Don't be afraid to place your furniture in the middle of the room, but avoid cluttering everything at the same spot.
Estimated cost: $1000 – $4000
Colour The Walls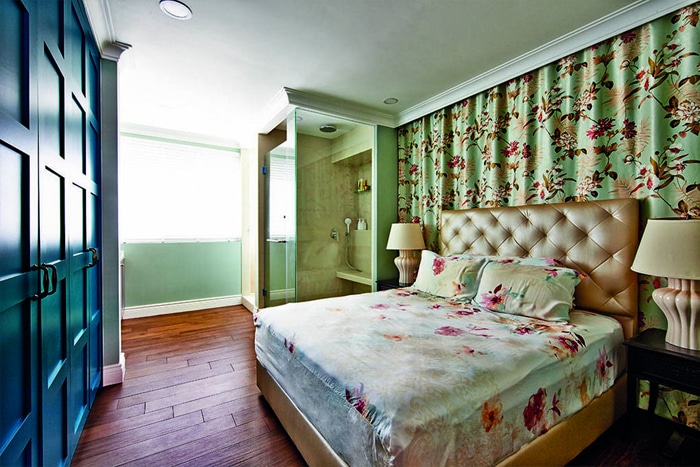 Painting adds character and brings some life into your home. For more airiness, try light-coloured walls as opposed to dark colours. Want something more detailed? Opt for patterned wallpapers or feature walls (think craftstone or wood) instead.
Estimated cost:
Painting 3 Colours + White Ceiling: $900 – 1400
Craftstone: $60 – 80/square feet
Wood: $15 – 40/square feet
Hack The Walls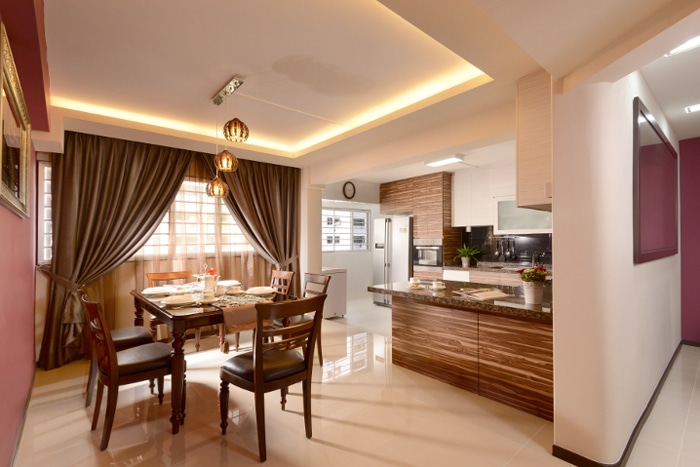 Whether you're combining two rooms into one, replacing a wall with a glass partition, or simply opening up space in a room, hacking down a wall gives depth and new life to your home. Knocking certain walls require a permit from the HDB so be sure to apply for that first.
Estimated cost: $1500 – $5000
Extend your purchasing power with OCBC CashFlo

99% of us won't be able to splash out the cash on that gorgeous white craftstone feature wall or designer furniture at one go. Previously, the only option was the Instalment Payment Plan, but it is dependent on merchant availability, or you would have to call the bank to convert. With OCBC CashFlo Credit Card, enjoy paying for your purchases at any and all merchants – be it department stores, electronics, and furniture boutiques – over 3 months (below $1000 spend) or 6 months ($1000 and above) interest free easy instalments, with just one swipe!
By automatically splitting your bill into 0% instalments, OCBC CashFlo Credit Card cushions you during times of heavy financial burden such as home improvement, as well as other unexpected situations. In return, you will also get 1% rebate* on all spendings. Simply get what you want, and pay it back in easy instalments.
Ready to start renovating? Apply for the OCBC Cashflo Credit Card and start purchasing away!
*1% for monthly bill of $1000 and above, 0.5% for lower amounts.
For more information or to apply for OCBC Cashflo Credit Card, please click here.
This article is sponsored by OCBC.