The Rise of South American Food in Singapore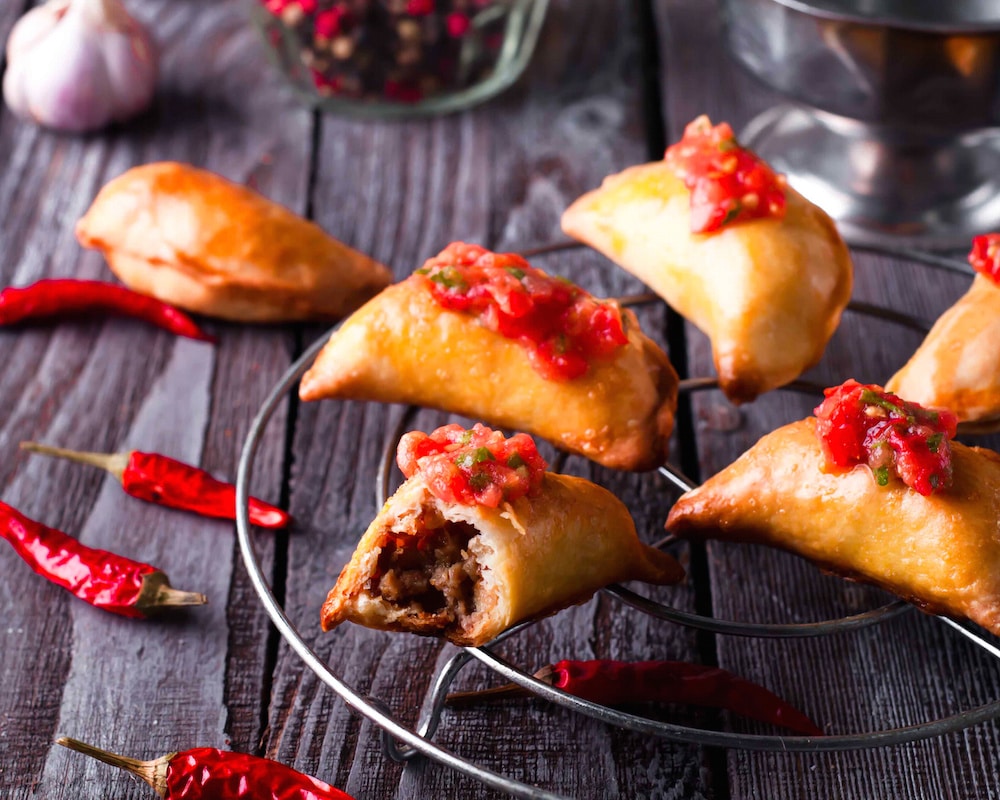 PUBLISHED May 18th, 2016 10:21 am | UPDATED May 23rd, 2017 06:18 pm
Like many Argentinean boys, Diego Jacquet had dreams of becoming a professional football player. Unfortunately, a severe accident at 14 years old left him blinded in his left eye, and he was no longer able to play.
Undeterred by the setback, Diego enrolled in hotel management school, where cooking classes were mandatory. It was there he got his first taste of working in a kitchen, and the rest is history.
Today, Mr. Jacquet is one of the purveyors of South American food in Singapore with BoCHINche – an eatery that focuses on dishing out contemporary Argentinean cuisine, served small plates style. His restaurant, along with other establishments, have paved the way for the rise of South American food in Singapore.
After noticing similarities between Singapore and his hometown of Buenos Aires, the 39 year old chef was inspired to set up shop in the lion city. "The thing I liked most about Singapore was its diversity. In a way, it reminded me of home. There is this mixed bag of different cultures in both cities," said Jacquet.
From Brazilian Churrascaria's to Peruvian eateries, South American restaurants are definitely adding to the diversity of Singapore's food scene. Places like BoCHINche have carved out a niche for themselves in the food & beverage arena, kick-starting a market that is well-placed to grow in the near future.
In the eyes of Peruvian-born Chef Daniel Chavez however, the development of South American food in Singapore is simply a natural process.
"I believe the Singaporean crowd, like other major food cities of the world, always like to try new things. South American food brings flavours that are brand new and familiar at the same time," said Chavez, 36, who also owns Spanish restaurant OLA Cocina Del Mar.
So are local establishments becoming more like the ones in cities such as New York and London? Yes, according to Christian Hartmann. The 32 year old owner and head bartender of cocktail bar and restaurant Vasco feels that the "modern" and "vibrant" styles of Latin American cuisine in big Western countries have had a huge influence on Singapore, and he's been encouraged by the reception of Singaporeans so far.
"We've had very, very positive feedback on both the food and drink side. A lot of the flavours from South America are inspired by Asian flavours, and you've got lots of herbs and spices, along with fresh ingredients. All of this isn't too far from Asian cuisine, and that of course makes things easier," Hartmann added.
Meanwhile, the South American influence has not gone unnoticed in the local bar scene either.
Yugnes Susela, 28, Head Bartender at rooftop bar Smoke & Mirrors, believes that the introduction of South American spirits can only be good for Singapore's cocktail industry, especially when it comes to broadening the public consciousness.
And while there hasn't been any real paradigm shift towards Latin American spirits being the mainstream drink of choice yet, Susela feels that the arrival of cocktail bars like Vasco have brought on a whole new dimension.
"Last time, the only thing we knew about South American drinks was Pisco Sour, that's about it basically. But after seeing the impact these guys (Vasco) have made after coming in, we know things like Mezcal," said Susela.
"Just the other day, I had a customer who wanted a Mezcal Negroni instead of a Gin Negroni. So (South American drinks) are playing a part in people's minds, there are a lot more spirits, and (people) are willing to try them," he added.
Nevertheless, there are still many challenges facing South American restaurants and bars in Singapore. One problem is the fact that South American cuisine is still a relatively new genre in the local food & beverage scene, despite all its progress made in recent years. There are also very few operators who are truly authentic, and people tend to confuse Spanish and Mexican cuisine as "Latin American."
Regardless, prospects look bright for South American cuisine in Singapore whichever way you look at it. Hartmann predicts that there will be an influx of new South American restaurants in the near future, although he expects competition to become more creative. As for Chavez, he reiterates the necessity of hard work, to ensure that Latin American food doesn't end up as just a superficial fad.
Get your Latin American fix at Singapore's Best Tapas Restaurants and Latin American Plates, Cocktails, and Fun at Vasco Singapore