Best Indonesian Restaurants in Singapore that Go Beyond Ayam Penyet and Lucky Plaza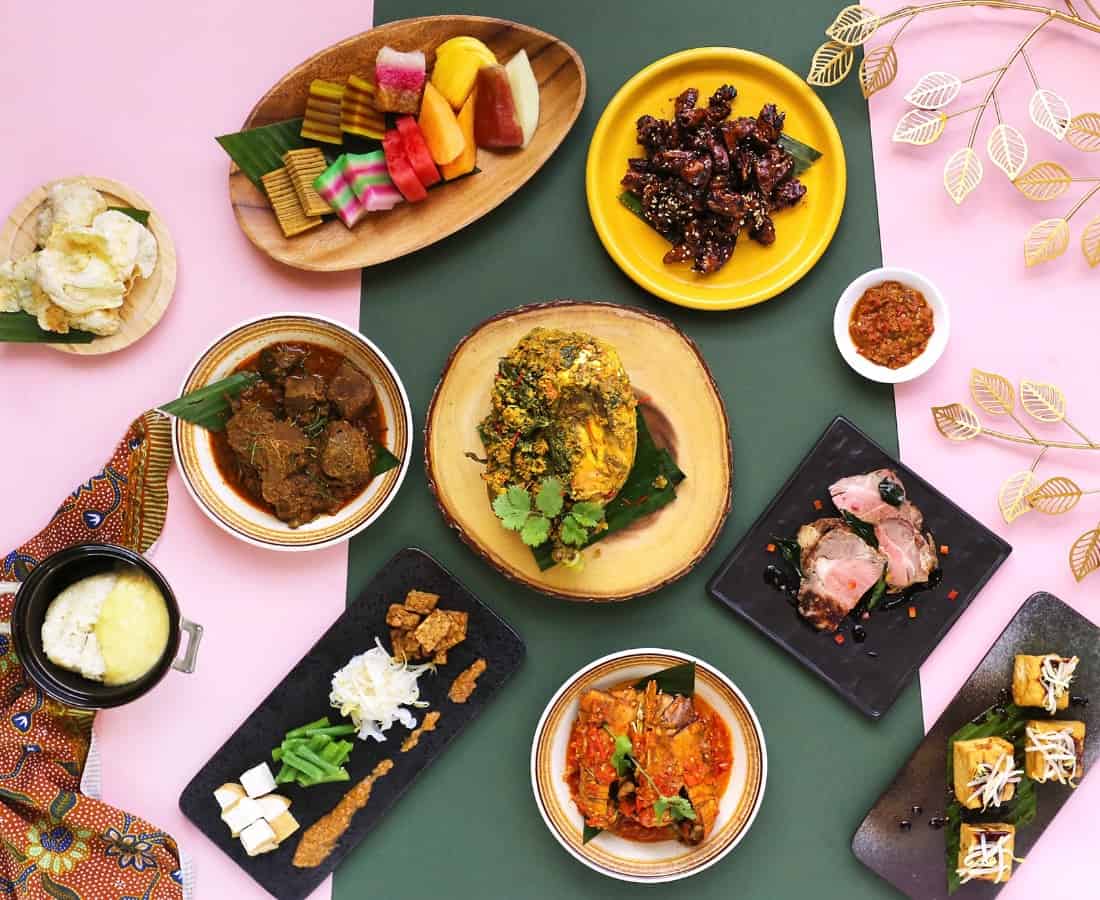 PUBLISHED April 3rd, 2021 05:00 am | UPDATED April 16th, 2021 12:59 pm
Hearty nasi padang, savoury rawon (Javanese beef stew), and volcanic sambal — what's not to love about Indonesian food? While the pandemic has put an indefinite halt on that biennial trip to Bali, that doesn't mean we don't have some delicious Indo classics, from sop buntut (oxtail soup) to tauhu, right on our doorstep. We've rounded up some of the best restaurants for authentic Indonesian cuisine in Singapore, and no, they aren't all at Lucky Plaza.
Nusantara Singapore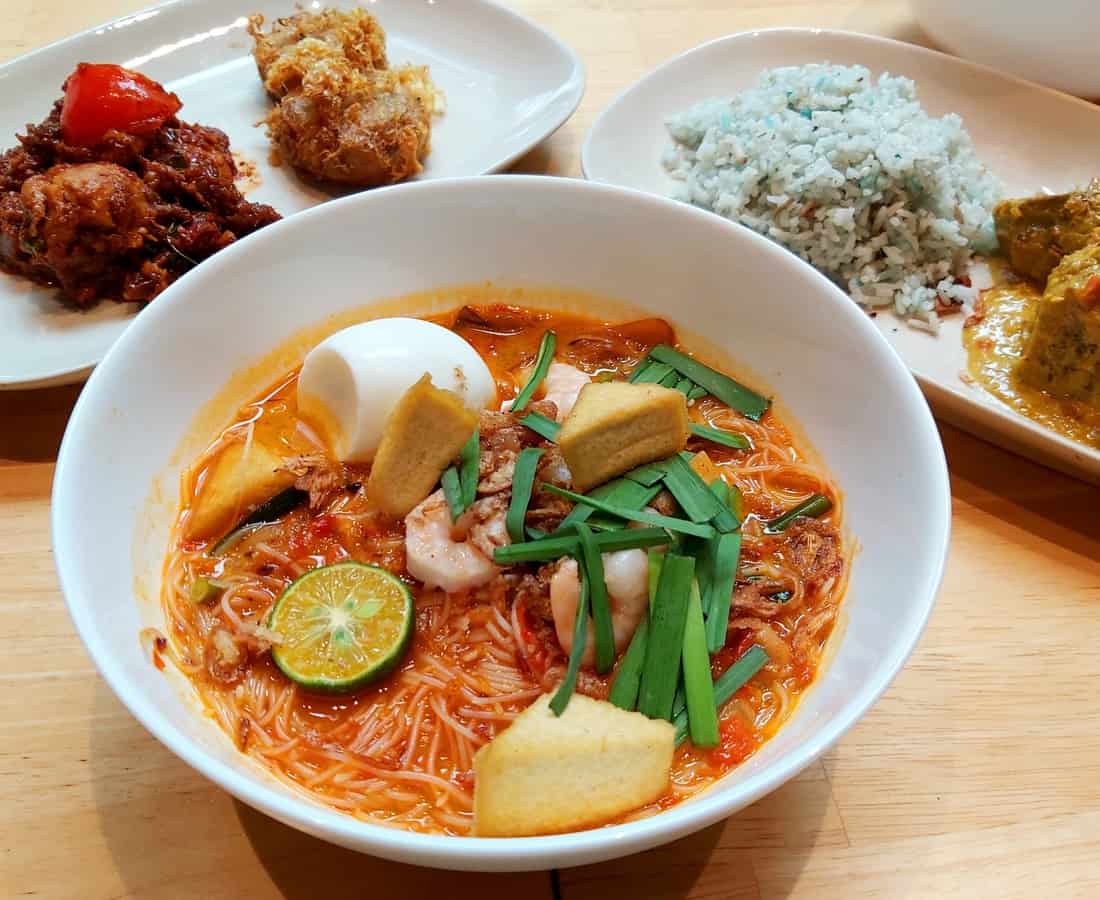 Not to be confused with its similarly named counterpart on Telok Ayer Street, this CBD gem is dedicated to time-honored Nusantara dishes, minus the MSG. They do no less than six types of sambal, each homemade and hand-pounded – from your familiar belachan to the fiery sambal tunis to creamy tempoyak made with fermented D24 durian. Grab one of their Roti Boyan (S$2.50) – a deliciously flaky potato pie – for breakfast, then return for lunch options like the charcoal-grilled Belimbing Lamb Bowl (S$15.90) and Beef Rendang Bowl (S$10.90).
Nusantara Singapore is located at 182 Cecil Street #02-16/17, Frasers Tower, Singapore 069547, p. +65 9003 9510. Open Mon-Fri 7.30am — 7pm. Closed Sat & Sun. 
Bebek Goreng Pak Ndut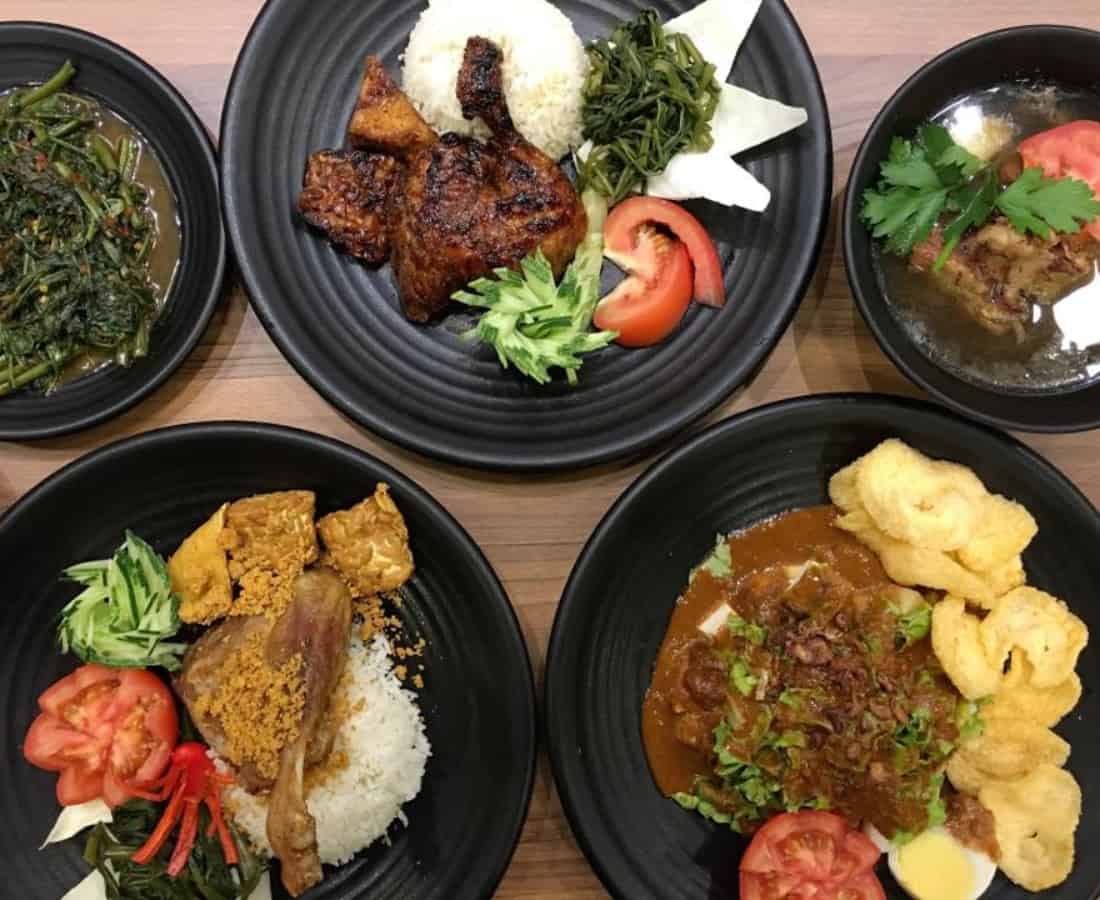 Bebek Goreng's first Lucky Plaza outlet became so popular and beloved that they've since set up shop at a second location in Jurong. Their forte lies in serving up indulgent Indo classics like Original Smash Fried Chicken with Rice (S$7.90) and Gado Gado (S$6.50). Singapore might not be known by our neighbours for having the spiciest food, but experience proves that Bebek's chilli can make even the most undaunted pepper munchers break out a sweat. For a little relief, crack into a fruity rendition of local ice kachang with their Ice Campur (S$3.90).
Bebek Goreng Pak Ndut has outlets in #01-42 Lucky Plaza, 304 Orchard Rd, Singapore 238863, and 3 Gateway Drive, #B1-11 Westgate, Singapore 608532. Open 11am — 9.30pm daily.
Tok Tok Indonesian Soup House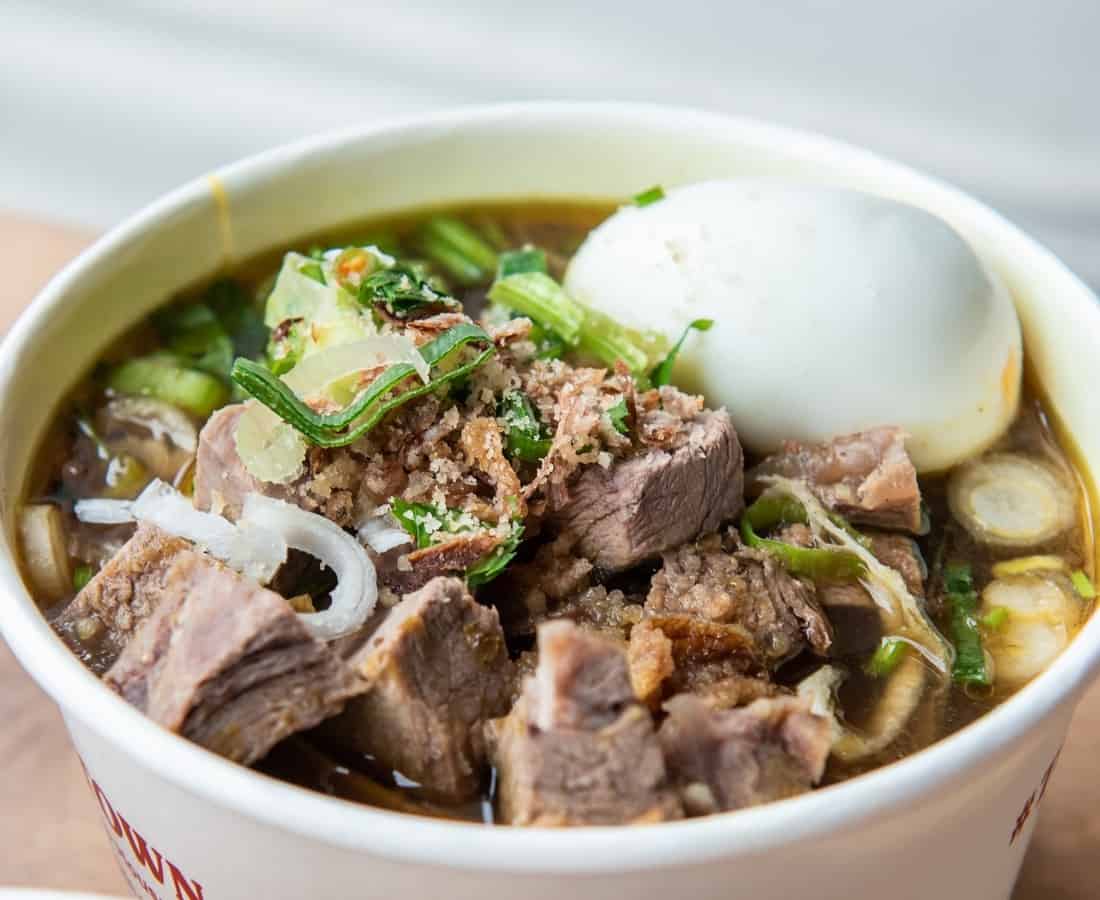 Whether it's the bustling shopping mecca of [email protected] or amidst the watering holes at Ann Siang Hill, Tok Tok delivers warm bowls of homely comfort that can heat up even the coldest of hipster hearts. The folks here strive to keep with the old-timey feel, with a warung-like ambience and no-fuss food. Get some bakso (fried beef meatballs, essentially) in your belly with the Bakso Penyet (S$7.80), or soothe your spirit with Sop Buntut (S$10.90), a rich and delicious oxtail soup.
Tok Tok Indonesian Soup House has outlets in [email protected], Ann Siang Hill, and Paya Lebar Square. Open 11am — 9pm daily.
Tambuah Mas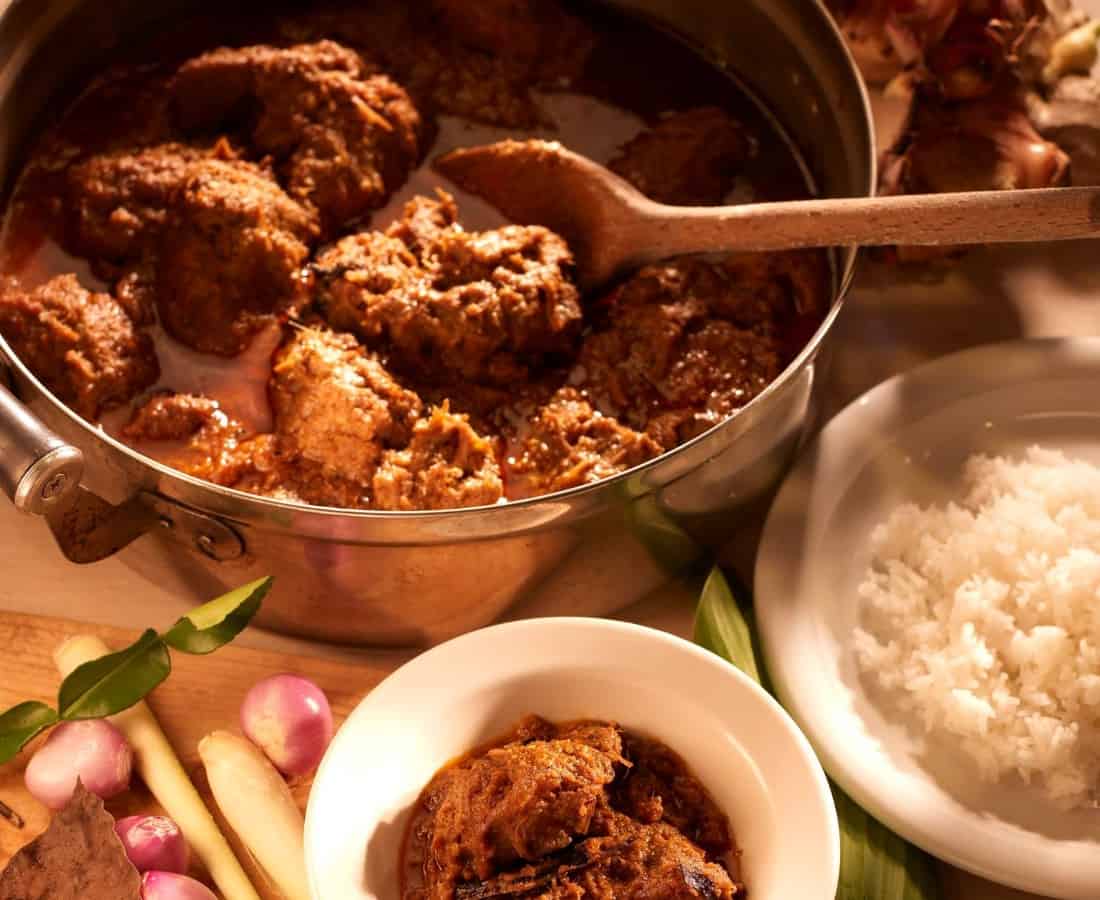 Another local favourite whose sambal has won favour with the Indonesian community, Tambuah Mas has spent the better part of 40 years dishing out Padang, Sulawesi, and Javanese dishes in Singapore. Little has changed through the years –  you'll get as close to an authentic experience as possible with their closely-guarded family recipes, and their 'golden service' aims to make every trip here feel like coming home. Try the fried chicken in the Ayam Goreng Istimewa or chicken simmered in coconut milk (also known as kalio) in Kari Ayam. Don't forget their take on the Cendol for dessert too.
Tanglin:

Great World City:

Tambuah Mas has outlets in Tanglin, Paragon, and Great World City. Open 11am — 10pm daily.
Sari Ratu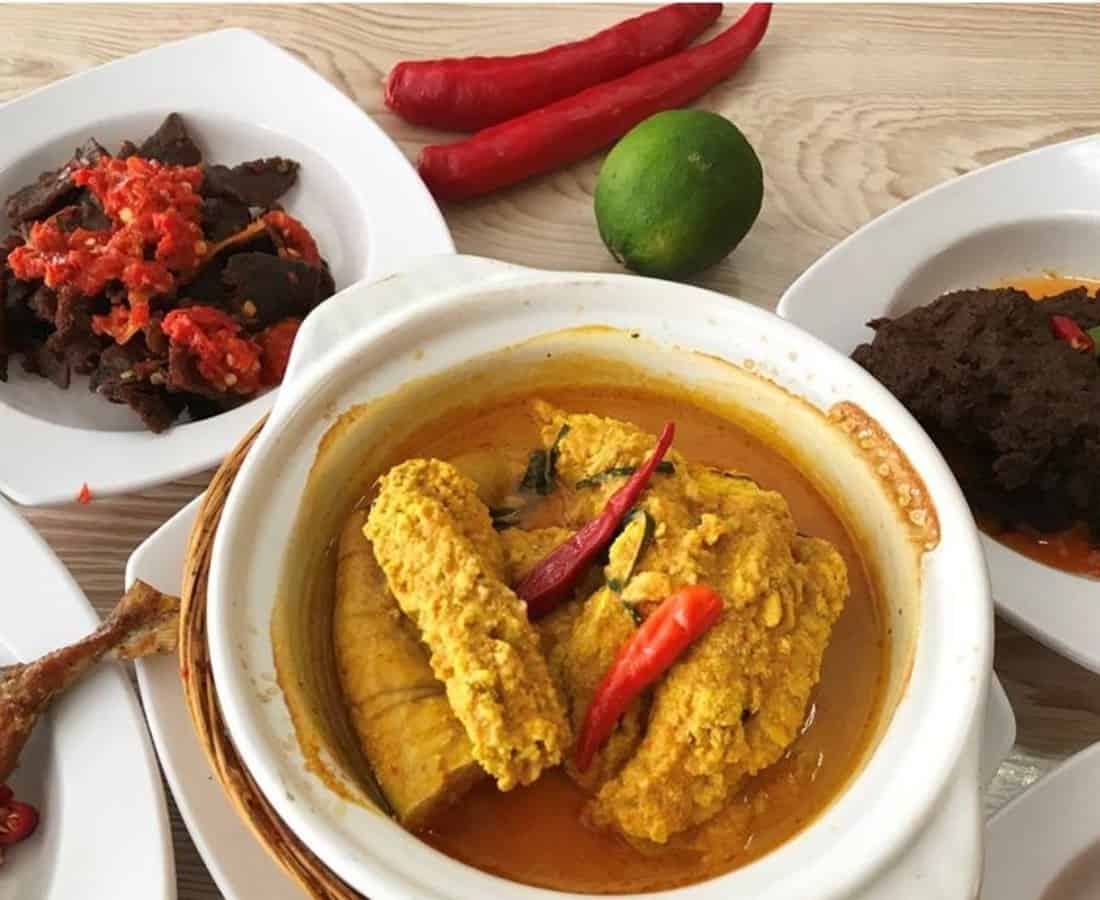 After a string of outlets in Indonesia and Kuala Lumpur, Sari Ratu's two Singaporean ventures in Pahang Street and Lucky Plaza have seen roaring success. Priding themselves on using freshly prepared ingredients and kampong chicken, you'll find a stunning array of lesser-known specialities here like Paru Balado (spiced beef lung) and Sayur Nangka (young jackfruit in gravy). For a truly value-for-money meal, opt for one of their bento sets that gives you up to six dishes for S$15 and under.
Sari Ratu Singapore has outlets in Pahang Street and Lucky Plaza, see details here. Open 10am — 9pm daily at Pahang St and 10am — 8pm daily at Lucky Plaza.
Cumi Bali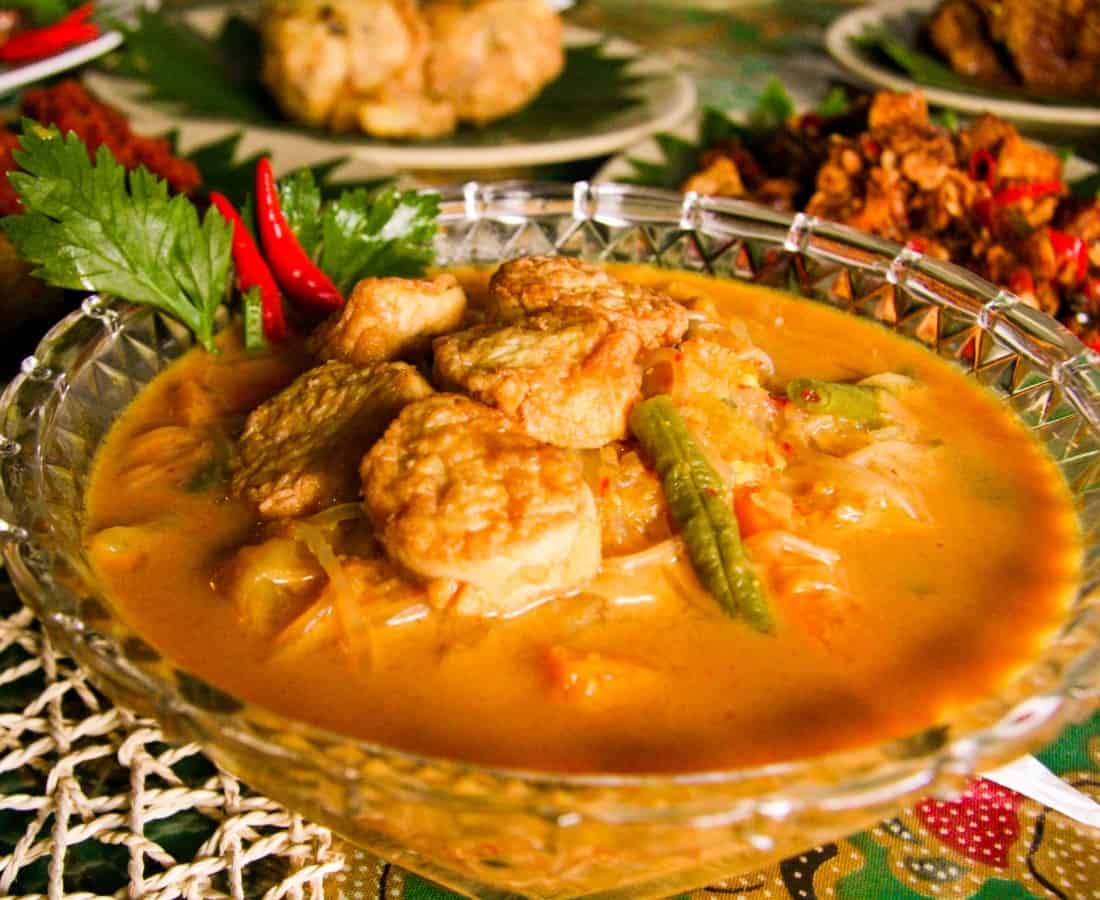 The traditional practice of preparing spice blends, or bumbu, is what makes Indonesian food truly distinct from its Malayan counterparts, and Cumi Bali's food is a symphony of spiced curios. Think Tauhu Tempe featuring 13-spiced fried beancurd, or their flavour-packed Ikan Bakar – tender-grilled fish smothered in 18 different spices. Their spicy belachan is ground up daily using a top-secret recipe that'll have steam pouring from your ears. It's best washed down, in our opinion, with some Fresh Coconut.
Cumi Bali is located at 55 Tras Street, Singapore 078989, p. +65 6220 6619. Open daily 11.30am — 3pm and 6pm — 9.30pm.
IndoChili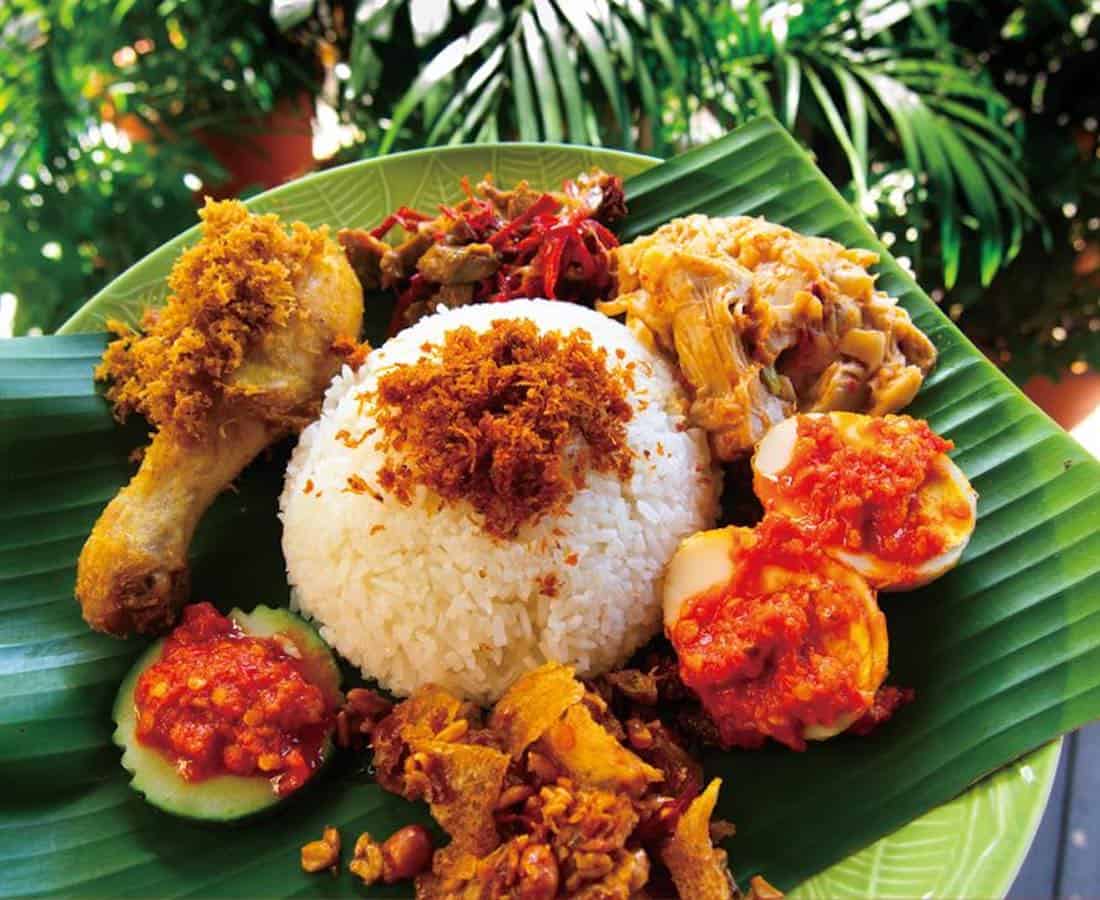 Started by the winners of Food Republic's Hawker King Challenge, IndoChili has won quite the following for their traditional Maduranese delicacies. Standout favourites include the Sate Ayam Madura (S$12.80) or chicken satay, and Sop Buntut (S$16.80) or succulent oxtail suspended in a hearty and fragrant beef broth. If you can't pick just one thing, try one of their many bento sets, from the classic Ayam Kari Padang Set (S$12) to a more indulgent Nasi Kuning Seafood Set (S$18).
IndoChili has outlets at Zion Park, Tanjong Pagar, and Science Park (temporarily closed). For more location info, see here. 
Kintamani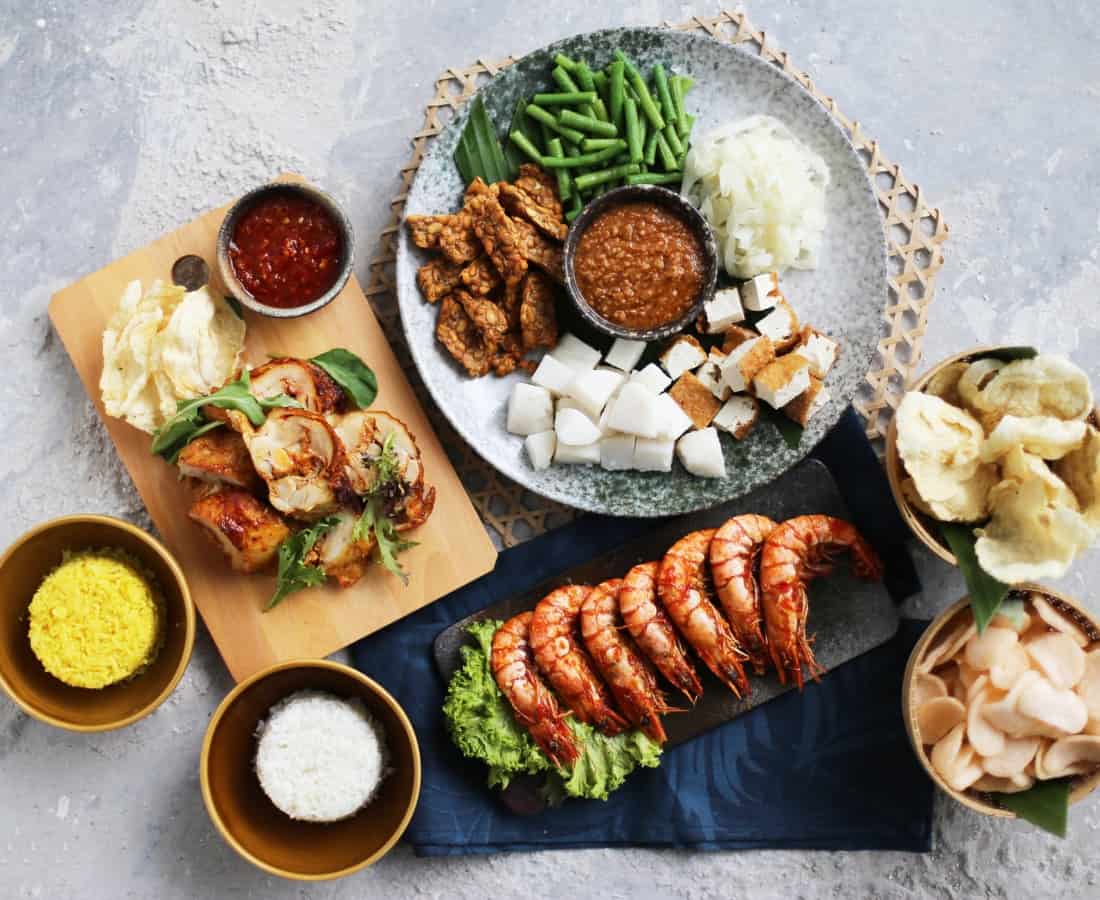 Kintamani serves up delicious and authentic Balinese fare, and what better way to get the full experience than with their buffet? Head down for lunch (S$30.80++) or dinner (S$33.80++) to enjoy a range of almost 30 dishes that run the gamut from a comforting Sop Bandung to Sayur Lodeh and even Kerang Hijau Pangang Keju (green mussels baked with cheese). Of course, you can't forget about dessert – the Pulut Durian Pengat or creamy durian paste in glutinous rice is heavenly.

Kintamani is located at 405 Havelock Road, Singapore 169633, p. +65 6739 6463. Open daily 12pm — 2.30pm and 6pm — 10.30pm.
The Ricetable Indonesian Restaurant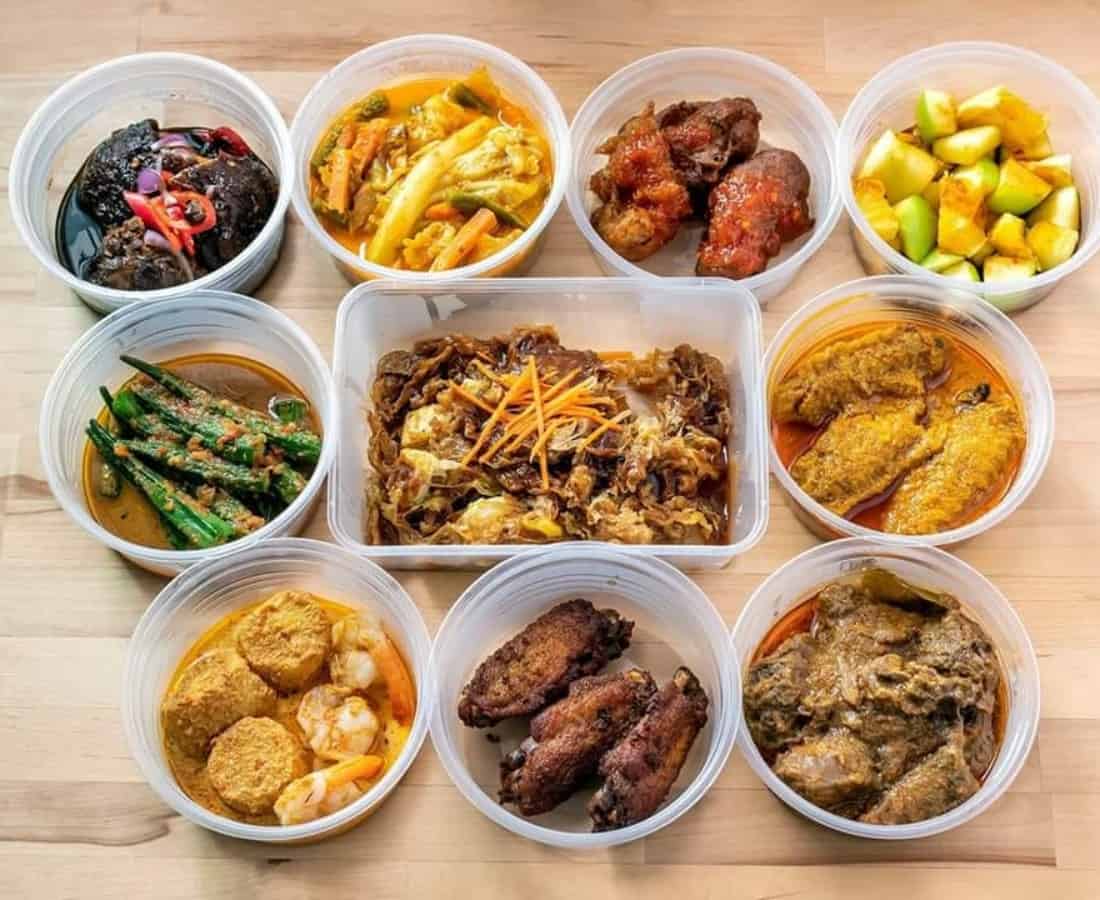 The Ricetable has been a favourite to those who enjoy having their food tapas style, with a price-per-head charge of S$21.80 nett for lunch and S$32.80 nett for dinner. The fixed menus dish up an average of 15 to 20 dishes with unlimited top-ups, running the gamut of staple items from soto ayam to daging rendang. It's the perfect spot for those want a taste of the full spectrum of Indonesian cuisine. We highly recommend making space for the Grilled Chicken, Tahu Telor, and Beef Rendang – you'll certainly want seconds.
The Ricetable Indonesian Restaurant is located at 360 Orchard Road, #02-09/10 International Building, Singapore 238869, p.+65 6835 3782. Open Mon — Sat 12pm — 2.45pm and 6pm — 10pm, Sun 12pm — 2.45pm.
Top image: Kintamani