ArtScience Museum's Art From The Streets: Sufficient Representation of the Street Art Movement or Not?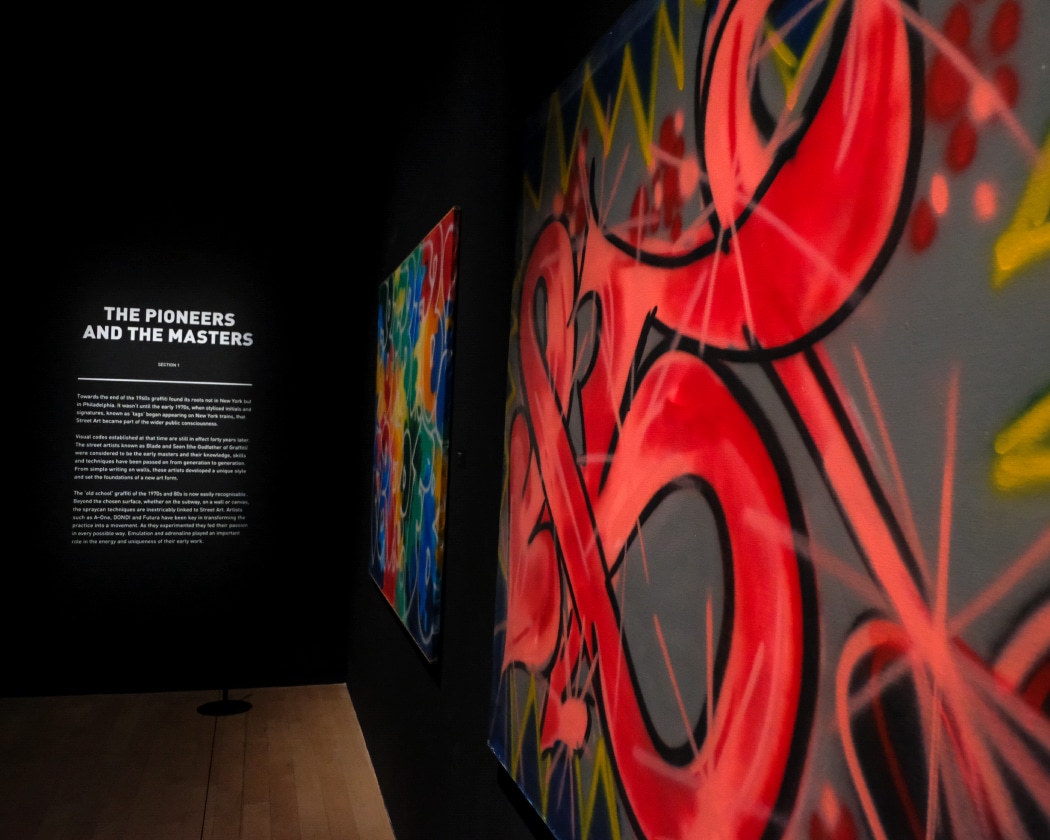 PUBLISHED January 23rd, 2018 06:00 am
It's often said that contemporary art is the mirror of society, and of all its forms, nothing is 'realer' than street art. There is, then, the irony of holding such a huge retrospective of street art in Singapore where such unsanctioned art is punishable by caning and jail-time.
Art From The Streets is the latest exhibition at ArtScience Museum Singapore, and also its most daring one to date. Running for five months from January, the survey celebrates 40 years of the Street Art Movement and charts its countercultural beginnings to its rise in the contemporary art world. Visitors will get to view over 200 large-scale mural paintings, installations, videos, prints, and drawings from some of the most renowned artists in the field.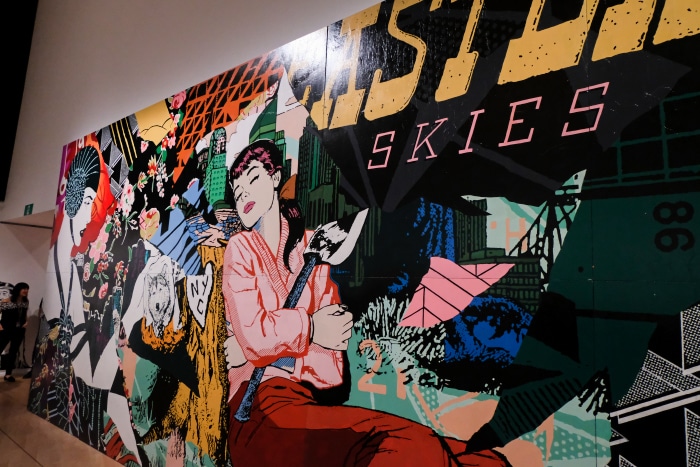 Even Banksy, perhaps the most famous of them all, has one work there: a single canvas piece titled Rat & Heart (2015). Other highlights in the exhibition go to Western names like Shepard Fairey, better known as the man behind streetwear giant OBEY; American graffiti artist Futura; Invader, who 'bombs' mosaics of the Space Invader character around the globe; Blek le Rat, the father of stencil graffiti; and Alexandre Farto aka Vhils, who carves portraits directly onto outdoor walls worldwide.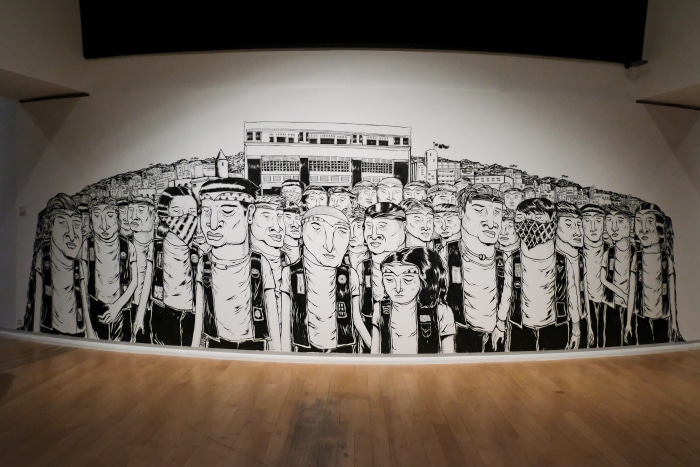 In an unprecedented move, Art From The Streets sees 10 prominent street artists creating on-site artworks within the exhibition space itself through stencilling, calligraffiti, painting, spraying, and more. Closer to home, we have Speak Cryptic (Farizwan Fajari), one of Singapore's better-known street artists, and one of only two Singaporeans to be invited. The other is part of a duo, Sheryo & Yok (Sheryo is from Singapore).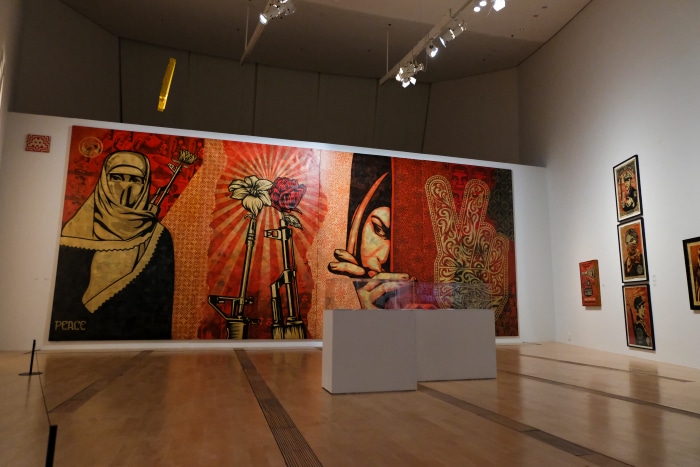 With only three other Southeast Asian artists, including Indonesian artist Eko Nugroho, there is a reason to be concerned over the Western-centric nature of the exhibition, one that neglects the politically-expressive street art not just in Singapore, but in hotspots like Ho Chi Minh City and Manila. One must also wonder: when does the rawness of street art, which began in the throes of rebellions, cease to be as such and become museum-worthy pieces?
Still, the showcase is an admirable first step towards reframing the perspectives of street art in Singapore and addressing misconceptions about the art form. Make your way down and enjoy the extraordinary artworks (the special on-site works will be destroyed and lost forever once the exhibition ends) but don't leave thinking that that's all there is. Perhaps next time, more focus will be put on other local and regional artists who have something to say.
Art From The Streets is running from 13 January to 3 June 2018 at ArtScience Museum, 10am – 7pm daily. Admission is priced at $14 for Singaporean citizens and $17 for foreigners.