Asia's 50 Best Bars 2016: Results Announced!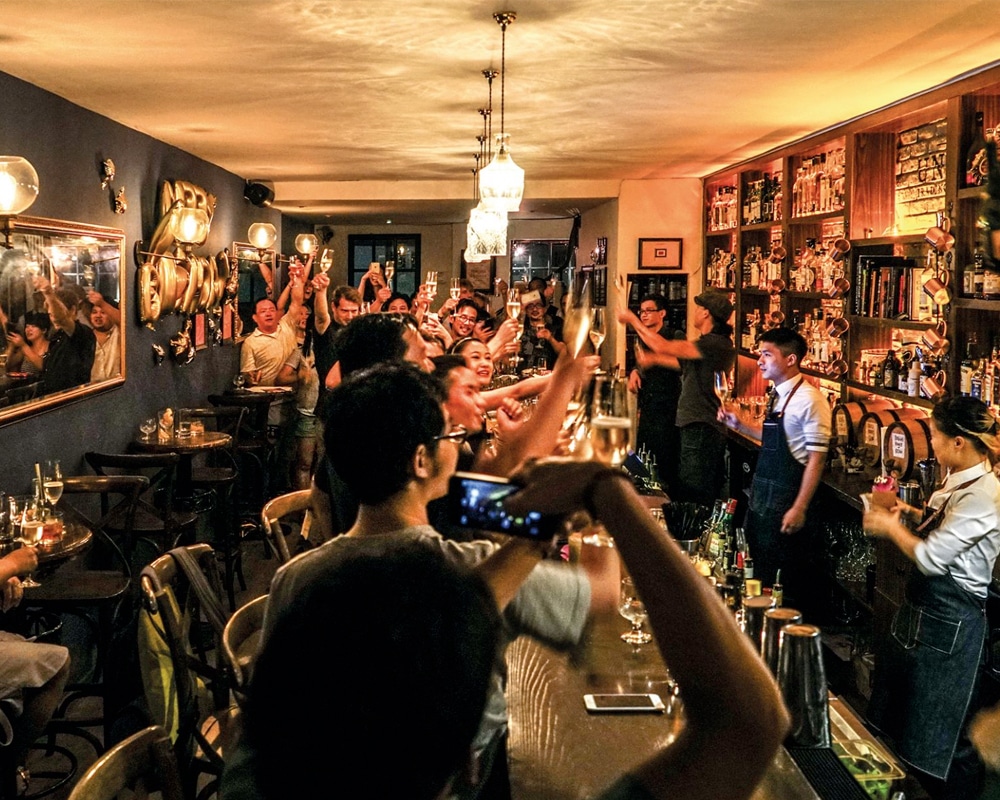 PUBLISHED April 1st, 2016 12:02 pm | UPDATED May 18th, 2020 04:27 pm
Hot on the heels of Singapore Cocktail Week and The Bar Awards Singapore 2016 comes the Asian spinoff of The World's 50 Best Bars! The latter is usually announced during London Cocktail Week in October, and we'll say that it's high time this initiative by Drinks International recognizes the growth of cocktail culture on our side of the globe.
First up, Singapore takes top spot with 28 HongKong Street (yay!). The Jigger & Pony Group should also be pretty proud of themselves, with three of their bars in the rankings. These are the eight other bars that, deservingly, made it into top 50:
No. 5 – Manhattan
No. 7 – Operation Dagger
No. 8 – Jigger & Pony
No. 12 – Tippling Club
No. 13 – D.Bespoke
No. 22 – Gibson
No. 43 – Anti:dote
No. 48 – Sugarhall
Fellow metropolis Hong Kong has nine bars on the list as well. While the best bar goes to Island Shangri-La's Lobster Bar (No. 4), Antonio Lai's Tastings Group sees three bars – Quinary (No. 6), Ori-Gin (No. 44), and The Envoy (No. 45) – in the top 50. Other favourite watering holes in the +852 that won honours include dive bar The Pontiac (No. 19), Stockton (No. 31), and tiki bar Honi Honi (No. 29).
Number two spot, however, went to speakseasy Speak Low in Shanghai, owned by Japanese bartender Shingo Gokan, who named the bar after his winning Bacardi Legacy cocktail. Union Trading Company in Shanghai made it into the top 10 at No. 9.
Speaking of the Japanese, they were unsurprisingly the next big winners with eight bars, given that they were the first guys in Asia to take bar programmes seriously. All of them are located in Tokyo, with Ueno-san's Bar High Five rounding up the top three. Other pioneer establishments include Star Bar (No. 33) and Codename Mixology Akasaka (No. 36).
For the rest of East Asia, Taiwan sees five entries in the top 50, with Alchemy clinching the best cocktail bar in Taipei at No. 15 and TCRC the best in Tainan at No. 23. Seoul, South Korea, trails with four bars, including Alice (No. 11) and Charles H (No. 24).
Southeast Asia makes up the remaining one-fifth of the list. Kuala Lumpur's Omakase + Appreciate bashes its way into the top 10 and everyone's favourite city getaway of Bangkok is host to six awesome cocktail bars; including hot favourite Vesper (No. 17), the up-and-coming Teens of Thailand (No. 27), and oldie Maggie Choo's (No. 41).
Jakarta (Union and Loewy) as well as Manila (ABV and The Curator) make their presence felt with two bars a piece on the list.
For the full list in order and detailed description of the bars, please see Asia's 50 Best Bars.
Top Image: Union Trading Company, Shanghai