Asia's 50 Best Bars 2017: Singapore Dominates with 13 Bars Making the List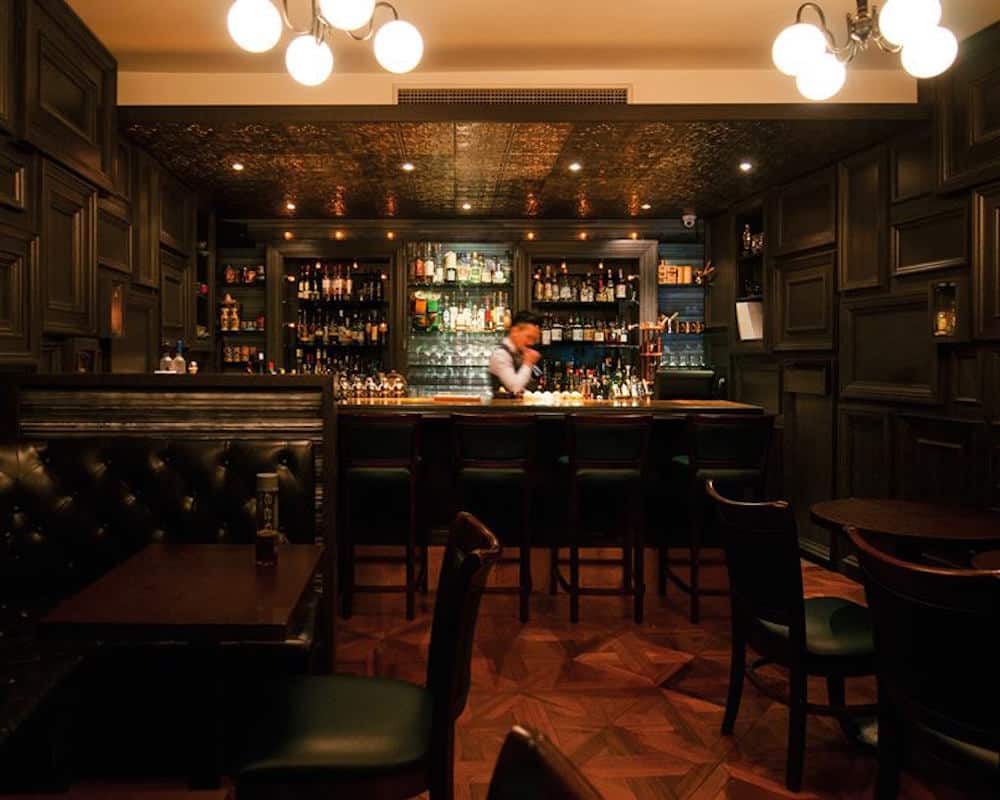 PUBLISHED June 22nd, 2017 02:49 am | UPDATED May 18th, 2020 04:25 pm
I knew we were good, but I guess I should have known we were that good. Singapore reaffirms its status as the cocktail capital of Asia with 13 bars on the list of Asia's 50 Best. The regional spinoff of the World's 50 Best Bars, it's an international recognition of cocktail culture on our side of the globe.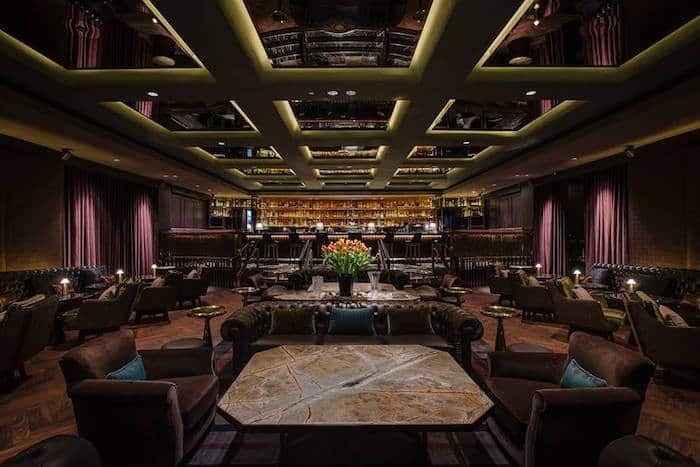 Manhattan at Regent Singapore takes the top spot, hot on the heels of its Best Cocktail Bar win at The Bar Awards Singapore 2017, with 28 Hong Kong Street (last year's No. 1) in fourth place and Operation Dagger at No. 6. Four out of five new Singaporean entrants have their to the list are the hottest bars to have opened up in the last year: Gotham-styled gin bar Atlas (No. 12), the unapologetic Employees Only Singapore (No. 17) that hails from NYC,  hyperlocal Native (No. 20), and the FOC Group's Orchard Road speakseasy The Other Room (No. 25). Nutmeg & Clove scores the 30th spot on the list with cocktails inspired by Singapore's history.
The Jigger & Pony Group managed to hold on to their three spots from last year with Gibson and Sugarhall climbing the ranks at No. 14 and No. 38 respectively (they were at No. 22 and No. 48 last year). Although the flagship Jigger & Pony slipped more than 10 spots to No. 21, we figure it's still a net gain. Culinary institution Tippling Club sits on the edge of top 10 at No. 11 while the Ginza chic D.Bespoke falls to the middle of the pack at No. 29 (it was 13th last year).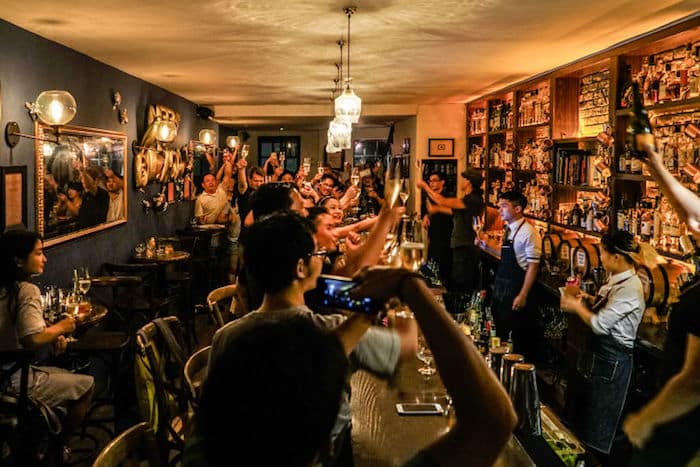 Japanese-owned Shanghainese speakseasy Speak Low holds on to its runner up spot, as does the veritable The Union Trading Company at No. 9, while newbie Sober Company makes its first appearance at No. 19. The only other Mainland Chinese bar on the list is Janes and Hooch (No. 18) in Beijing. The best cocktail bar in Taiwan, Indulge Bistro 餐酒館, perches at No. 5, followed by EAST END (No. 39) and Club Boys Saloon (No. 49).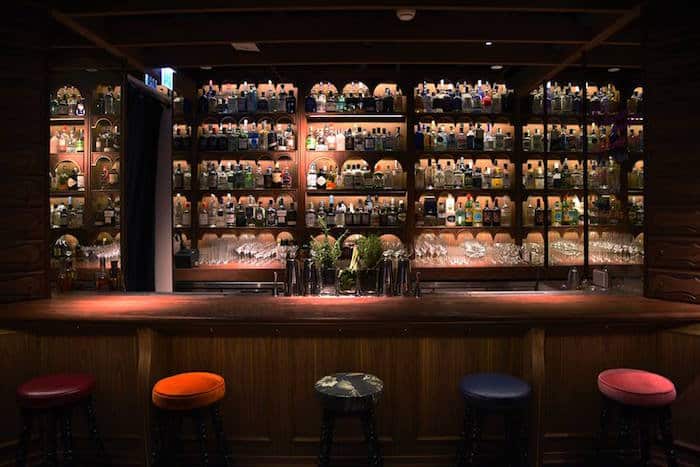 While Hong Kong sees seven bars out of 50 this year, as compared to the nine last year, our fellow metropolis also has three bars in the top 10 – Hollywood Road stalwart Quinary (No. 7) by Antonio Lai, Maximal Concepts' Stockton (No. 8), and Island Shangri-La Hong Kong's Lobster Bar and Grill (No. 10). The rest include grungy dive bar The Pontiac (No. 16), as well as three new entrants, 8 ½ Otto e Mezzo Bombana (No. 26), The Chinnery at Mandarin Oriental Hong Kong (No. 42), and the intriguing sounding Dr. Fern's Gin Parlour (No. 48).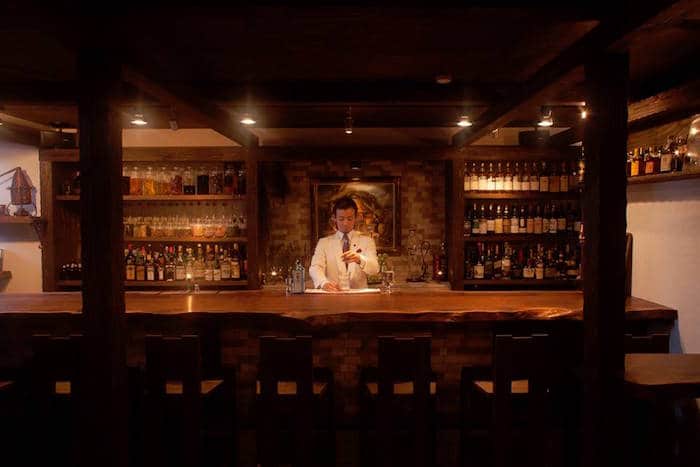 Rounding up the top three is Ueno-san's longtime establishment Bar High Five in Tokyo. Bar Benfiddich (they have this amazing rum, madeira, and grape cocktail) is the second-best bar in Japan at No. 22, followed by Bar Orchard Ginza (No. 25) and Bar Trench (No. 28). Tokyo veteran Star Bar is No. 31 and Lamp Bar in Nara caps it off at No. 36. Seoul makes 10% of the list with five bars, including the fairytale-inspired Alice (No. 15) and its Cheongdam neighbor Le Chamber (No. 32).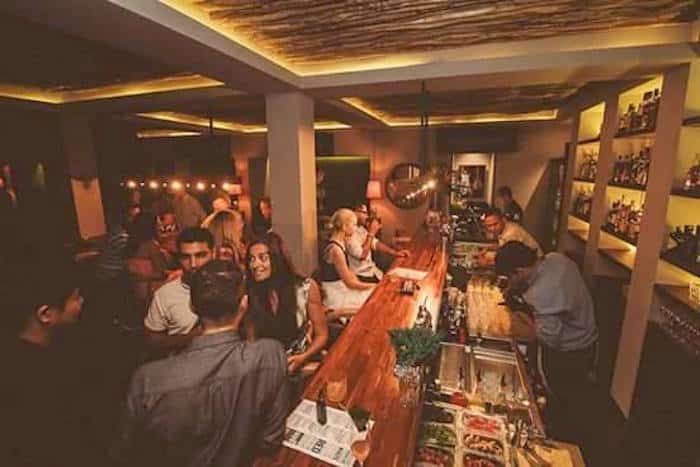 The Indian subcontinent made their presence felt with AER Bar and Lounge (No. 37) and the rest of Southeast Asia is represented in Bali, Bangkok, Manila, and Kuala Lumpur. The famed Potato Head Beach Club in Bali makes the list at No. 43 and Asia's 50 Best restaurant Locavore's bar Night Rooster squeezes in at No. 50. Bangkok bangs on with five, including The Bamboo Bar at Mandarin Oriental Bangkok (No. 13), new guy Backstage Cocktail Bar (No. 18), and Chinatown cool kid Teens of Thailand (No. 46). Omakase+Appreciate in KL slips from tenth place to No. 41 but  Manila's The Curator and ABV make headway at No. 23 and No. 45.
For the full list in order and detailed description of the bars, please see Asia's 50 Best Bars.
Top Image: Speak Low