Asia's 50 Best Restaurants 2018: Bangkok's Gaggan is No. 1 for Fourth Consecutive Year, Odette is Singapore's Best Restaurant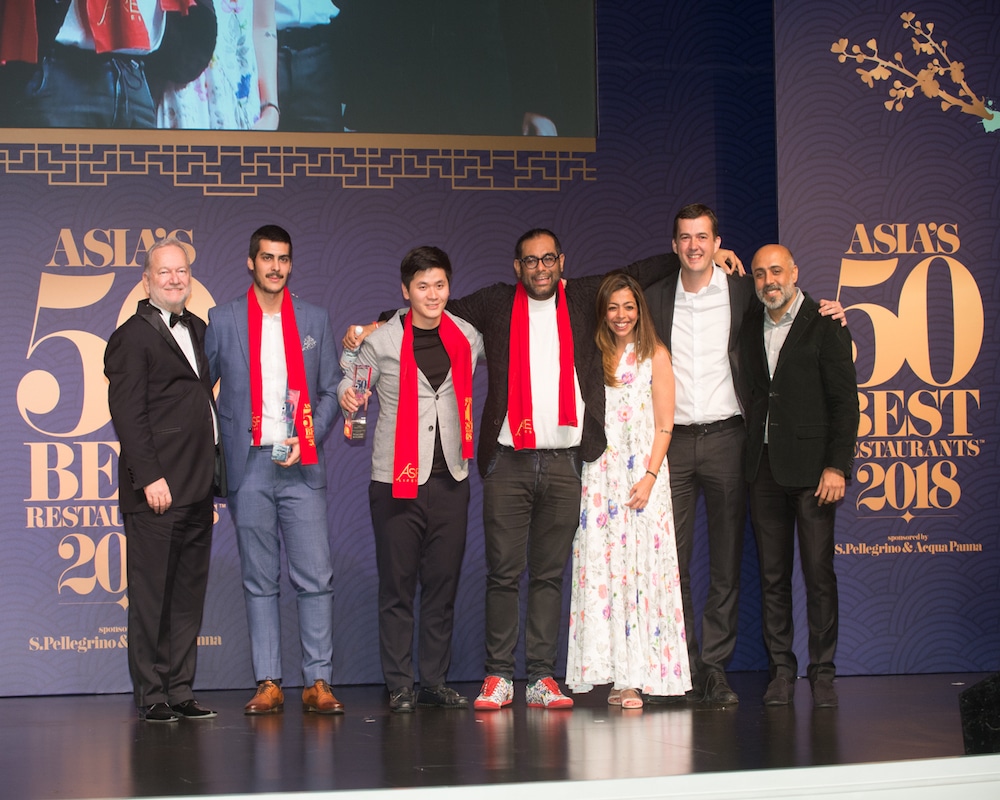 PUBLISHED March 28th, 2018 02:15 am
The sixth edition of Asia's 50 Best Restaurants was announced yesterday evening at Wynn Palace in Macao, and unsurprisingly, Gaggan in Bangkok has maintained its hold on the crown for the fourth consecutive year. For the individual awards, Chef André Chiang (of Raw, Taipei and previously Restaurant André, Singapore) and Chef Bee Satongun (Paste, Bangkok) clinched two of the most important respectively – the Diners Club Lifetime Achievement award and Elit Vodka Asia's Best Female Chef.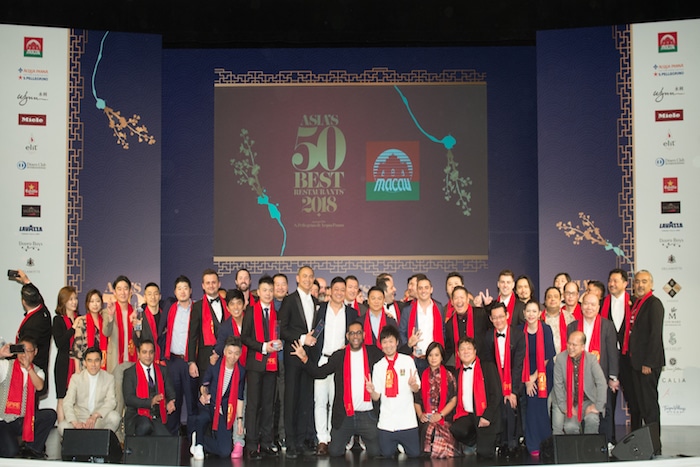 While Japan dominates with 11 restaurants on the list – eight in Tokyo, two in Osaka, and one in Fukuoka – Singapore maintains a strong showing with seven restaurants, such as Best Restaurant in Singapore Odette (No. 5), Dave Pynt's Burnt Ends (No. 12), and first-timer, Sam Aisbett's Whitegrass (No. 50). In the land of the rising sun, Den (No.2) is Best Restaurant in Japan, replacing five-time title holder Narisawa (No. 6). Other restaurants that made the cut include Florilège (No.3), this iteration's highest new entry La Cime (No. 17, Osaka), L'Effervescence (No. 20, winner of Sustainable Restaurant award), and Fukuoka's La Maison de la Nature Goh (No. 48), which is back this year after dropping out of the top 50 in 2017.
Bangkok and Hong Kong tie with nine restaurants apiece. Besides Gaggan Anand's eponymous restaurant and new entry Paste (No. 31), we're happy to see the city's favourites Sühring (No. 4, up nine places), Nahm (No. 10), and Le Du (No. 14, up 23 places) return. The Fragrant Harbour sees Amber (No. 7) taking the Best Restaurant in China for its third successive year in the row; familiar names, such as 8 ½ Otto e Mezzo Bombana (No. 13) and Four Seasons Hong Kong's Lung King Heen (No. 24), entertain a sort of homecoming while new restaurants like Neighbourhood (No. 32) and Belon (No. 40) make names for themselves.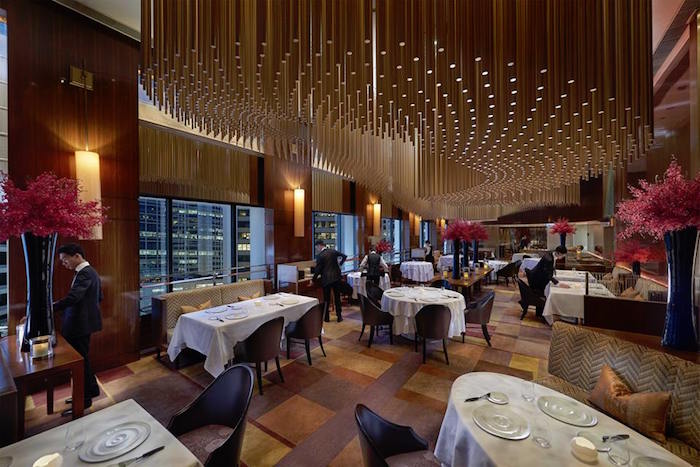 Other restaurants worth noting include Hong Kong's The Chairman (No. 22) and Taipei's Mume (No. 15), who tied for the Highest Climber Award. Raw (No. 15) is Taiwan's best restaurant for the second year, while Locavore (No. 21) and Ministry of Crab (No. 25) secures Best Restaurant in Indonesia and Best Restaurant in Sri Lanka for the third consecutive year. Asian giants India and Mainland China's best restaurants go to Indian Accent (No. 19) in New Delhi and Shanghai's Ultraviolet by Paul Pairet (No. 8).
See the full list of Asia's 50 Best Restaurants below:
Gaggan, Bangkok, Thailand
Den, Tokyo, Japan
Florilège, Tokyo, Japan
Sühring, Bangkok, Thailand
Odette, Singapore
Narisawa, Tokyo Japan
Amber, Hong Kong, China
Ultraviolet by Paul Pairet, Shanghai, China
Nihonryori RyuGin, Tokyo, Japan
Nahm, Bangkok, Thailand
Mingles, Seoul, South Korea
Burnt Ends, Singapore
8 ½ Otto e Mezzo Bombana, Hong Kong, China
Le Du, Bangkok, Thailand
Raw, Taipei, Taiwan
Ta Vie, Hong Kong, China
La Cime, Osaka, Japan
Mume, Taipei, Taiwan
Indian Accent, New Delhi, India
L'Effervescence, Tokyo, Japan
Locavore, Bali, Indonesia
The Chairman, Hong Kong, China
Waku Ghin, Singapore
Lung King Heen, Hong Kong, China
Ministry of Crab, Colombo, Sri Lanka
Jungsik, Seoul, South Korea
Sushi Saito, Tokyo, Japan
Il Ristorante – Luca Fantin, Tokyo, Japan
Les Amis, Singapore
Fu He Hui, Shanghai, China
Paste, Bangkok, Thailand
Neighbourhood, Hong Kong, China
Eat Me, Bangkok, Thailand
Hajime, Osaka, Japan
Jade Dragon, Macao, China
Corner House, Singapore
Lan, Bangkok, Thailand
Quintessence, Tokyo, Japan
Issaya Siamese Club, Bangkok, Thailand
Belon, Hong Kong, China
Ronin, Hong Kong, China
TocToc, Seoul, South Korea
The Dining Room at The House on Sathorn, Bangkok, Thailand
JAAN, Singapore
Nihonbashi, Colombo, Sri Lanka
Caprice, Hong Kong, China
Shoun RyuGin, Taipei, Taiwan
La Maison de la Nature Goh, Fukuoka, Japan
Wasabi by Morimoto, Mumbai, India
Whitegrass, Singapore
All images courtesy of Asia's 50 Best Restaurants, sponsored by S.Pellegrino & Acqua Panna.